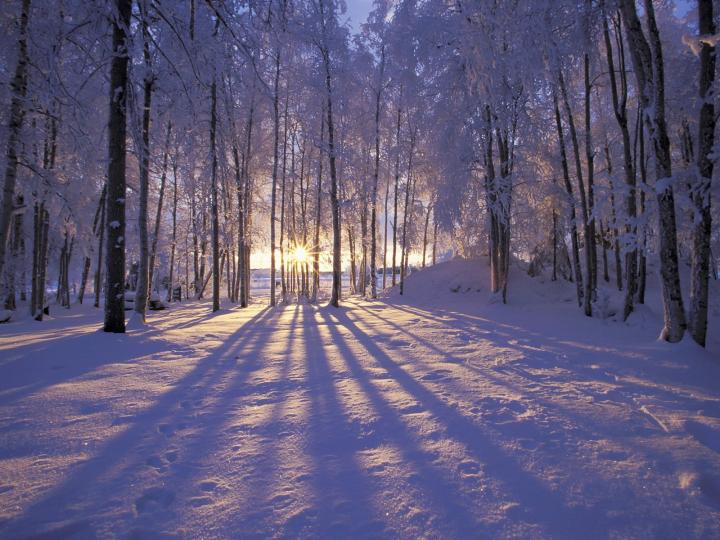 Teen Tournament- Pac Man: Dec. 4th 3-5pm
Play the classic arcade game. Prize to the Winner!
Laconia Public Library 695 Main Street Laconia, NH 03246
Reference Librarian info@laconialibrary.org (603) 524-4775
Open Mic Night: Dec 4th 8-10pm
Multi-talented musician host Jon Lorentz and a great variety of talent. To get in the gig, email jlo_saxboy@yahoo.com.
Located at Patrick's Pub in Gilford.
L.I.F.E. Ministries Holiday Food Basket: Dec. 4th 8am-1pm
The annual Wolfeboro Rotary Club/L.I.F.E. Ministries Food Pantry holiday drive to collect food and donations for the Food Pantry. Volunteers will be at the Spencer-Hughes Real Estate office to accept monetary or non perishable food donations for the Food Pantry from Tuesday, December 4 through Saturday, December 8 each morning from 8am to 1pm.
For more information, visit the food pantry website at www.lifeministriesfoodpantry.org
Located at 22. South Main St in Wolfeboro.
Greater Lakes Region Children's Auction: Dec. 4th-8th
Broadcasting live on 104.9 The Hawk and WEEI 101.5 Sports Radio, also streaming locally on Atlantic Broadband Ch. 12 and LRPA Ch. 25.
December 4th Auction Day 1: 9am-3pm and 6-9pm
December 5th Auction Day 2: 9am-3pm and 6-9pm
December 6th Auction Day 3: 9am-3pm and 6-9pm
December 6th PubMania: 9am-9am at Patrick's Pub and Eatery.
December 7th Auction Day 4: 9am-3pm and 6-9pm
December 8th Auction Finale: 9am-1pm
Visit https://www.childrensauction.com/ for more info!
Teen and Tween Craft- Glitter Ornament: Dec. 5th 3-4:30pm
Tis the season! Create a sparkly decoration!
Laconia Public Library 695 Main Street Laconia, NH 03246
Reference Librarian info@laconialibrary.org (603) 524-4775
Movies & More for Kids: "Rudolph The Red-Nosed Reindeer" and "A Charlie Brown Christmas": December 7th 3:45-5pm
A misfit reindeer and his friends look for a place that will accept them. Repelled by the commercialism he sees around him, Charlie Brown tries to find the true meaning of Christmas. G. 1hr 12min. Children under 10 must be accompanied by a caregiver 14 or older. All adults must bring a child.
Laconia Public Library 695 Main Street Laconia, NH 03246
Reference Librarian info@laconialibrary.org (603) 524-4775
Frank Santos, Jr. X-rated hypnotist: Dec 7th 7:30-10pm
Be amazed when you, your friends or strangers across the room become stars of the show, as Hypnotist/Comedian Frank Santos Jr. make them believe that they are singers, dancers and much, much more. This is a performance where the audience becomes the show. His performance has limitless variations and can please every appetite. This is a hilarious, energetic and unique show that you will never forget! Franks has been performing at theaters, casino, colleges and for major corporations for over 16 years. This is a great show to bring the whole gang to. Perfect for Bachelor and Bachelorette Parties!
The Flying Monkey 39 S. Main Street Plymouth, NH 03264
$21.50 in advance or $26.50 day of show. Doors open at 6.
Pop-up show with Fiber Artist Doug Masury: Dec. 8th 11am-2pm
Meredith, NH – The League of New Hampshire Craftsmen ¬- Meredith Fine Craft Gallery is pleased to host a POP~ UP Show with master weaver and fiber artist Doug Masury, Saturday, Dec. 8th from 11 to 2:00. Back by popular demand, Doug participated in November 2017 Open Doors and had such an impressive turnout, he is coming back to offer his fabulous bamboo, silk, and cotton scarves and shawls. Custom dyed by Doug, the colors make one think of world-wide tribal migrations, hues in nature from the Painted Dessert, colors found in lush foliage, the moon rising as the sun sets. For most of his pieces, Doug uses the Scandinavian Rug Weaving Technique called double-stitched Krokbragd. This is a weft-faced design, meaning, no warp threads show through the weaving. All designs are woven from the weft colors. How one throws the shuttles and the colors determines the patterns and the pattern changes. Embellishments, such as weaving decorative chain and beads through the scarf, add to the unique aesthetic of each piece. Join us Saturday, Dec. 8th from 11 to 2:00 and treat yourself to a luxurious experience. The League of NH Craftsmen is a nonprofit arts organization that encourages, nurtures, and promotes the creation, use, and preservation of fine craft through inspiration and education of artists, and the broader community. For more information about the Meredith Fine Craft Gallery, visit www.meredith.nhcrafts.org or call 279-7920.
League of NH Craftsmen – Meredith Fine Craft Gallery 279 Daniel Webster Highway Meredith, NH
Come Make a Gingerbread House!: Dec. 8th 10am-11:30am
Located at 866 US Rte 3 in Holderness.
Christmas Open House: Dec. 8th 4-7pm
Located at the Gilford Depot at 28 Weirs Rd in Gilford.
Gilford Village Candle Light Stroll: Dec. 8th 5-7pm
Over 1000 candle lights line Belknap Mountain Road & Potter Hill Road. Bon Fire on the Village Field with Smores, Larry Frates, Student Art Show at the SAU featuring a portrait of K9 Ike. Thompson Ames Historical Society opens the door to the Grange, Union Meeting House, & Rowe House all dressed for the holidays with entertainment and treats, Gilford Public Library Open Holiday House. Roaming carolers, Horse Drawn Wagon rides thru the village, and Santa!! Village Store Open House, and many stops along the way!!
Located at the Belknap Mountain and Potter Hill Road.
Christmas with the Celts: Dec. 8th 7:30-10pm
Christmas With The Celts is the brainchild of producer Ric Blair. Mr. Blair reigns as one the country's most respected purveyors of Celtic music. American-born he credits the popularity of the Christmas With The Celts concert presentation and the nationwide broadcasting of the show as a PBS-TV special to his unique blend of modern Christmas standards and sounds with the spirit and sounds of Celtic roots. The high-stepping spirited musical selections will have audiences clapping along from the first lively renditions of popular contemporary Christmas classics: 'God Rest Ye Merry Gentlemen', 'Little Drummer Boy', 'Santa Claus is Coming to Town'; also 'Count Your Blessings', 'White Christmas' and John Lennon's perennial 'Happy Christmas'. The show presents the perfect combination of ancient Irish Carols, contemporary Christmas standards, spontaneous humor and thrilling Irish dancing giving audiences a most memorable Christmas experience. The first live performance of Christmas With The Celts was filmed in front of a sold-out audience at Nashville's prestigious Ryman Auditorium. The Celts' lineup features founder Ric Blair on vocals, guitars, bodhran, and piano, Laura McGhee on vocals and Scottish Fiddle, plus an ensemble of world class musicians playing uilleann pipes, Irish whistles, drums, mandolin, banjo plus always crowd pleasing Irish step dancers. Christmas with The Celts isn't just a concert; it is a celebration of the holiday spirit, people, community and common connections. It's about bring young and old together to celebrate this special time of year. You can't listen to Celtic flavored music and not be happy. Last year's performance by Christmas with the Celts sold out in advance, don't miss the holiday cheer that comes with this fun show!
The Flying Monkey 39 S. Main Street Plymouth, NH 03264
$39 – $79 Ages 13 and up http://www.flyingmonkeynh.com/event-detail/christmas-with-the-celts/2018-12-08/
Breakfast with Santa Claus: Dec. 8th 8-11am
No reservations.
Buffet style. $10pp includes tax & gratuity.
Breakfast is FREE for children 10 years and younger bringing a new, unwrapped toy donation for Wolfeboro Children's Christmas Fund. Sponsored by The Wolfeboro Inn.
Breakfast with Santa is an activity of Wolfeboro Area Chamber of Commerce's month-long Christmas in Wolfeboro event.
Wolfeboro's Annual Christmas Spirit Open House: Dec. 8th 1-4pm
This unique celebration has become a Holiday Tradition.
569-2200
assistant@wolfeborochamber.com
Featuring festive entertainment and visits with Santa Claus at Santa's Hut! Participating businesses will collect non-perishable food and monetary donations to L.I.F.E. Ministries Food Pantry
Wintering Animals of Belknap Woods: Dec. 8th 10am-12pm
Meet at Belknap Woods trailhead off Route 25B in Holderness.

Registration: Registration is required. Space is limited to 12 people.
Join the SLA for a fun and engaging family hike! This low intensity hike will be about a mile long through Belknap Woods. This program will focus on wintering animals, and enable participants to think about and learn how animals prepare for the winter and how they utilize different habitats to survive. Participants will be able to view different habitat types throughout the hike, while keeping an eye out for signs of animals. This program is designed with children in mind, so families are encouraged to attend.
What to Bring: Participants should bring appropriate clothing, water, food, and snowshoes and/or micro-spikes depending on conditions. The SLA can provide snowshoes for up to six participants.
While on this hike we might see a few of the animals who call NH home we aren't likely to see very many. We are lucky to have the Squam Lakes Natural Science Center (link is external)right in our backyard which is a wonderful place to visit and learn more about NH's animals and natural world. Keep an eye out for their winter guided tours where you can see the animals in their winter coats & plumage as well as their bird banding programs.
Visit Santa at Moulton Farm!: Dec. 9th 2-3pm
Santa arrives at Moulton Farm by tractor at 2 pm during our Christmas Open House.
The fun will start long before then with free horse-drawn wagon rides around the farm from 10 am to 3 pm, hot cocoa, cookies, and festive fun.
Located at Moulton Farm at 18 Quarry Rd in Meredith.