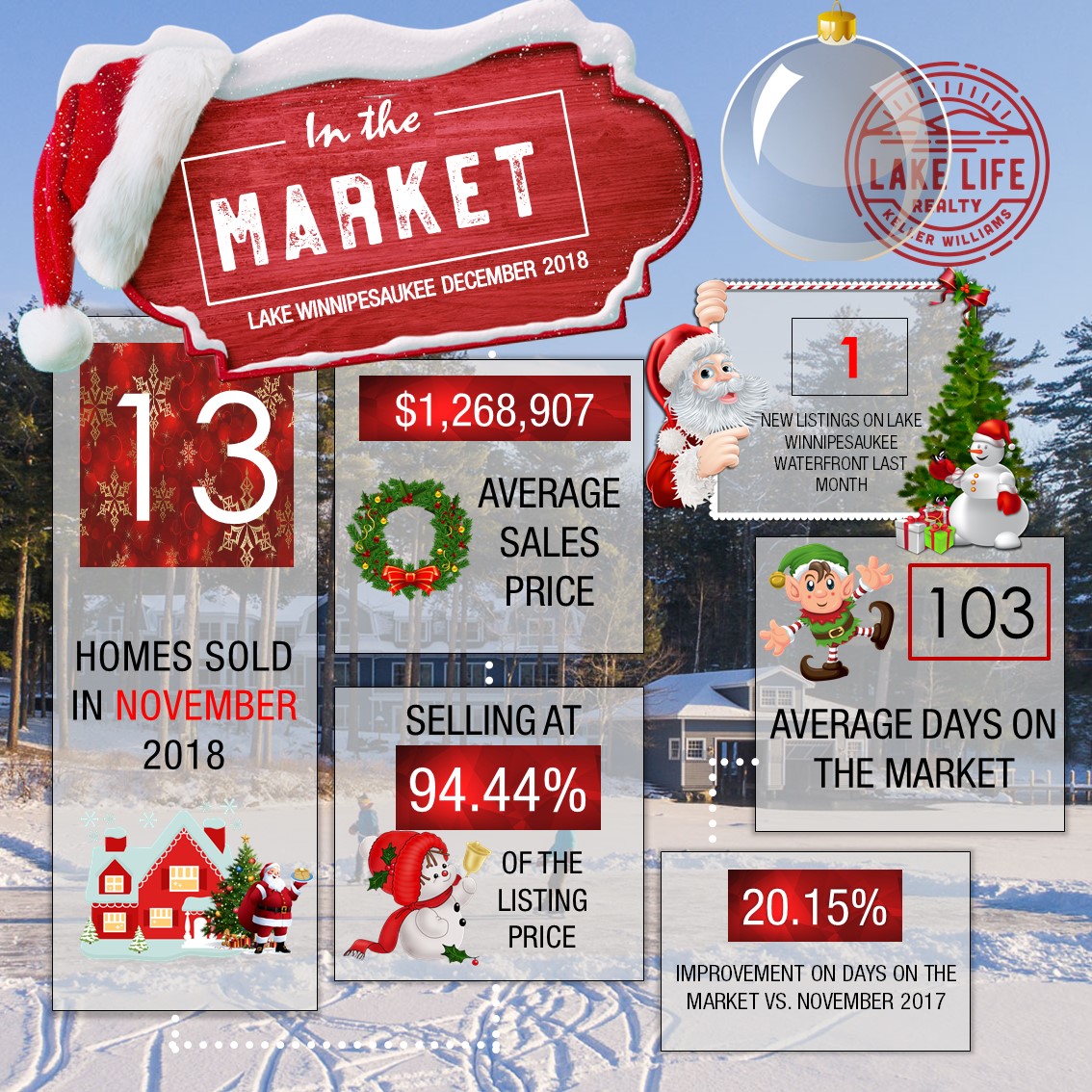 Only ONE listing came on the market with privately owned-waterfront on Lake Winnipesaukee last month! This was our teams listing at 64 Curtis Lane in Moultonborough which went under contract in only SEVEN days with multiple offers!

So active on the market for single-family residential owned waterfront, there are 65 listings available as of today. This includes a mix of six island properties. Under a million there are a total of 18 properties on the market, all which the six islands are in for a price point. TWENTY-SEVEN of the 65 listed are priced over $2 Million.
In total all the properties on the market have an average DOM of 251 days with a median of 151 days. The average price is $2,621,512 with a median of $1,695,000.
The highest priced being a whopping $17,800,000 for the Bahre estate in Alton. They are also offering the property split at $8.9M a piece.
The one that has been on the longest is 378 Route 11D in Alton for 1165 days! But we think this is now one of the best values on the market today, now listed at $3,900,000. For more info:
https://www.lakeliferealty.net/property/nh/03810/alton/-/378-route-11d/5606d12f1c740b150d000525/
This property has residential AND commercial zoning! 5.87+/- level acres w/ 641′ on the lake including a sandy walk-in beach, large permanent dock w/ second story deck and separate deep water dock with 13 slips. A family compound, originally the summer home of the LePage family of LePage glue and later owned by the Lipton family. Has marina zoning as well and potential to be a wedding venue!

_________________________________________

See the SOLD properties below!