Here are the events happening around Lake Winnipesaukee the week of Dec. 10th-16th!
If you would like your event published in our blog please send the information to courtney@lakeliferealty.net.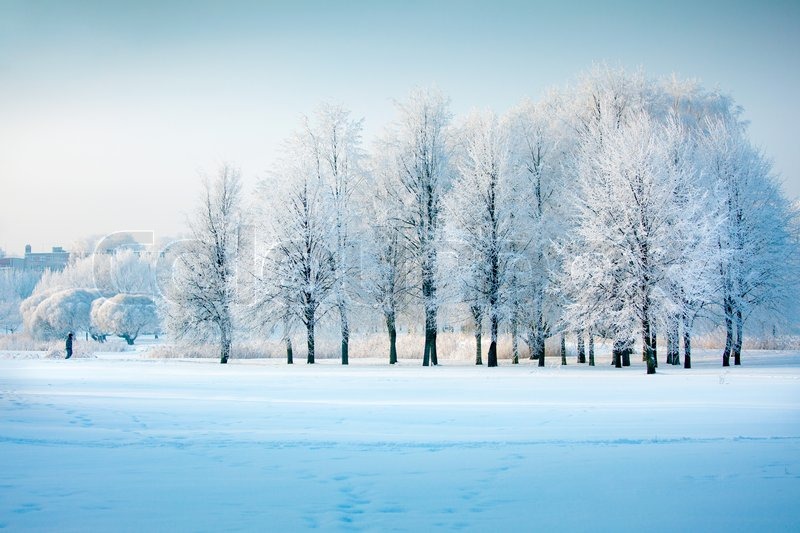 Drop-in Bereavement Group: Dec. 10th 2-3:30pm
Come share your story and receive community grief support from people who have also experienced a similar loss. We will be here for you when you are ready to join us. Second Monday of every month 2pm -3:30pm
Franklin Visiting Nurse & Hospice 75 Chestnut Street in Franklin or visit
http://www.FranklinVNA.org for more information.
Tapletop Christmas Tress: Dec. 10th 4-5pm
Grow a mini forest of table trees as a decoration for Christmas or winter. For families with children. Located at the Laconia Public Library at 695 Main Street in Laconia. Contact the Reference Librarian info@laconialibrary.org (603) 524-4775 for more information.
Holiday Harp Concert: Dec. 11th 6:30-7:30pm
Jane Wilcox Hively, M.M., B.M., is a popular entertainer vocalist-harpist currently residing in North Conway, NH. Jane received a Bachelor of Music from Boston University and a Masters in Music from Schiller College-Strasbourg-France. She has done additional Celtic studies in Nova Scotia, Canada. Jane was "Artist in Residence" for the Cotting School for Disabled Children in Lexington, MA for two years and performed regularly with MUSE (Music Serving the Elderly) throughout Boston for several years. She has taught Voice and harp at St. Paul's School in Concord, NH, the University of Massachusetts as well as Brewster and Fryeburg Academies. She was guest soloist for two NH Gubernatorial Inaugurations. Snow Date: Thursday, December 13. Reference Librarian info@laconialibrary.org (603) 524-4775 for more information.
Teen & Tween Craft- Christmas Soap: Dec. 12th 3-5pm
Make the perfect gift this holiday season! Located at the Laconia Public Library at 695 Main Street in Laconia. Contact the Reference Librarian info@laconialibrary.org (603) 524-4775 for more information.
Make & Take Holiday Cards: Dec. 12th 4-5pm
Tis the season to make Christmas cards for family members! For families with children. Located at the Laconia Public Library at 695 Main Street in Laconia. Contact the Reference Librarian info@laconialibrary.org (603) 524-4775 for more information.
Chamber Mixer at Hermit Woods Winery: Dec. 13th 4:30-6:30
Let's celebrate together on Thursday, December 13th. Hermit Woods Winery is hosting the Lakes Region Chamber's Mixer. This is a special opportunity to meet the winemaker, tour the winery, sample and take advantage of Mixer Night specials for your gift giving and seasonal celebrations including 20% off purchases of wine.

There will be sampling offerings form the Hermit Wood s Winery Deli – fine collection of local cheeses, meats, flat bread pizzas, soups , sandwiches, chutneys, sauces, vinegars, mustards, crackers, breads, jams and jellies and much more. Lunch and catering is available. Food and Wine Magazine included Hermit Woods Winery on their 2017 wine guide of "500 Best Wineries in America"

TEXT 22828 enter HERMITWOODS to register for the HWW Newsletter and on the night of the Mixer receive a complimentary glass! Cheers!

Mixers are a great opportunity to grow your business relationships, make new connections and support a local business.

Attendance is free and the public is welcome to stop by. *Registration is encouraged to assist hosts with planning.
Located at 72 Main Street in Meredith.
Meshugenah Hats Pop-Up Show: Dec. 15th 11am-3pm
Meredith, NH – Love hats? Marcia and Carla will help you find just the right hat Saturday Dec 15th at their pop up show at the League of NH Craftsmen Fine Craft Gallery in Meredith. Stop by between 11:00am and 3:00pm whether you are a hat wearer or not- you just may be converted! The League of NH Craftsmen Gallery is located at 279 DW Hwy., Meredith, N.H. 279-7920 For more details, visit our website at http://meredith.nhcrafts.org and our Facebook page at http://www.facebook.com/nhcraft/
Home for the Holidays: Dec. 15th 7-8:30pm
Saturday, December 15, Doors open @ 5:30 p Show starts @ 7:00 p Dinner Reservation Available! Sunday, December 16, First showing – Doors open @ 12:15 p Show starts @ 1:00 p Second showing – Doors open @ 3:30 p Show starts @ 4:00 p Expanded Concessions Available! This family-friendly holiday extravaganza, created and directed by Patrick Dorow, has been a tradition in New England for the past 7 years! Paying homage to the classic holidays specials, and true to a Broadway production style, with full set, costumes and dance, this high-energy, fast-paced show includes original vocal arrangements and medleys of nearly 50 holiday songs, appealing to all ages. The show takes place in a simpler time with families coming together for an annual Ugly Christmas Sweater Party at a City Loft, gathering around a piano, for a good, old-fashioned holiday sing-along. So, get your ugly holiday sweater out of mothballs or don your Holiday best and join the festivities. Either way, you are in for a treat! This year's production will feature an all-star cast of professional performers from Broadway, National Tours, Television and Film! You may laugh, you may cry, you may sing along with your family and friends, but one thing's for sure, you will leave the show with the spirit of the holiday season! "The man in red" will be making an appearance!
The Flying Monkey 39 S. Main Street Plymouth, NH 03264
Tickets start at $25
Visit Santa at Santa's Hut: Dec 13-16th 11am-1pm
Santa's Hut is located in Cate Park in Wolfeboro.
SLA Holiday Open House: Dec. 12th 4:30-6:30pm
Everyone is invited to attend Squam Lakes Association's Holiday Open House on Wednesday, December 12th from 4:30 to 6:30pm. Stop by the SLA headquarters with family and friends for a cup of good cheer, great company, and an opportunity to meet our new LRCC AmeriCorps members!
SLA's Holiday Open House is a chance for the Squam community to enjoy the holiday together in celebration of another successful year of conservation. It is also a chance for you to connect with the SLA staff, volunteers, members, and other community members who enjoy and support the protection of the Squam watershed.
Holiday Centerpieces at Osteria Poggio: Dec. 13th 6-9pm
Join us at Osteria Poggio for an evening of creating your own holiday centerpiece while sipping on a glass of wine (included)! Our friends at Prescott's Florist will help get your home one step closer to being decorated for the holidays.

Tickets Include:
- One Deluxe ($75) or Regular ($50) centerpiece for you to create and take home
- One glass of wine
- Osteria Poggio's wood-fired pizza
- Spirit tasting with Tamworth Distilling
- Goodie bag with samples from Modere North America, Younique and Mary Kay.


What to expect :
- We have it all covered! We'll provide the flowers, vases, and tools you'll need to create your own arragement.
- The Regular arrangement will be in a 6×3" cylinder.
- The Deluxe arrangement will be in a 5×5" cylinder with triple the flowers and product selections.
Tickets: https://www.eventbrite.com/e/holiday-centerpieces-at-osteria-poggio-tickets-52615495363?aff=efbeventtix&fbclid=IwAR22Q1fKfiJDV4AV-EfiNUie7IFlMl8BL7UpEOYvNuZu2OOgY1abL1_7StI
Make a Boxwood Tree Workshop: Dec. 12th 6-8pm
Make a fresh boxwood tabletop tree and decorate it for your home, office or to give as a gift.

The workshop costs $40 per person and includes materials (except for lights – bring your own or buy at the farm.)

Advanced registration is required and can only be done atbit.ly/mfboxwood, by visiting the farm, or calling us at 603- 279-3915.
Located at Moulton Farm at 18 Quarry Rd in Meredith.
Sunday Brunch Buffet at The Carriage House: Dec. 16th 9am-2:30pm
Located at Castle in the Clouds at 455 Old Mountain Rd in Moultonborough.
Annual Holiday Open House & Ugly Sweater Party: 4-8pm
You are invited to our annual shindig! Dust off those ugly sweaters, come enjoy some holiday cheer and enjoy a unique shopping experience at Cottage Place!

We're mingling and serving up refreshments from 4-8! Grab your friends and come enjoy one of Sue's famous ugly sweater cookies! We've got lots of great gift ideas for kids, home and holidays!

Just a reminder: our gift shop is open every day of the year from 9am-6pm for that special gift! (And gift wrapping is available!)


Located at Cottage Place on Squam Lake at 1132 US Rt 3 in Holderness.
Paint Night: Dec. 13th 6-8pm
Come join Doodlin' Di at Abenaki Ski Lodge for a fun Paint Night! Get in the holiday spirit with a wonderful winter styled painting (seen in picture above). Light snacks and refreshments included as well as everything you will need for the painting. There is a limit of 30 participants so sign up now!!!!!

Cost:$30

Register:
http://wolfeboronh.maxgalaxy.net/BrowseActivities.aspx?GUID=ebb6fca8-b93a-4a0c-9d37-bbac08dc10df
Located at the Abenaki Ski Area at 390 Pine Hill Rd in Wolfeboro.
MSC Christmas Party: Dec. 15th 6-10pm
Join the Moultonboro Snowmobile Club at its annual Christmas party. Always a great time. This year, at the Carriage House, located on the grounds of Castle in the Clouds. Buffet of beef, turkey and all the fixings by Harts Turkey Farm. Cash Bar. Purchase tickets now at our web site.
Located at Castle in the Clouds at 455 Old Mountain Rd in Moultonborough.
Tickets: http://moultonborosmc.org/christmas-party/?fbclid=IwAR2H56quZ4UKCmCUzaV6pcnWb8mF5NAjsaeftjzn4lMXEmBgco-FuHuoUyU
Total Body Strength Class: Dec. 15th 7am
Located at Scissorgy Day Spa at 70 Whittier Hwy in Moultonborough on the 2nd floor.
Snowmobile Safety Training: Dec. 15th 8am-3pm
This free snowmobile safety course qualifies those ages 12 and up and those without a drivers licenses to operate snowmobiles. It is also a good course for adults that want to learn more about riding safely. Please register at http://moultonborosmc.org/events/ or click on the tickets link. There is no charge for the course.
Located at the Moultonborough Public Library at 4 Holland St in Moultonborough.
Great Holiday Cookie Bake: Dec. 15th 9am-12pm
Looking for a fun and easy way to get in the holiday spirit? Join us at Genuine Local for our first annual Great Cookie Bake!

This time of year is all about spending time with the ones you love, and what better way to do that than baking, decorating, and packaging your very own Christmas goodie box.
Tickets are $30: https://www.eventbrite.com/e/great-holiday-cookie-bake-tickets-53167814364?aff=efbeventtix&fbclid=IwAR3XGe9zYv_m2jcfc_hRmH_888pXmz607jeDfo9q7qEpBllYzaB02ZLvKMU