April 2023 Lake Winnipesaukee Report
No inventory gain
Last month the market only added 2 new listings to the single-family privately owned Winnipesaukee waterfront inventory. 8 properties sold. Leaving us as of today (04/07) with 14 properties available on the lake. Our team added 14 Clement Rd in Moultonborough just yesterday for $4.5M. This is a spectacular opportunity to enjoy its beauty as it is- or make it your own with an awesome ROI project potential. Two notable properties are under contract, one in Meredith and one in Moultonborough, BOTH are either going to be tear-downs or extensive remodels- both close to the $4M mark. With the right renovations, these properties have great ROI potential. Hummingbird Lane & Powers Rd.
One of our favorite listings, currently already pending was 290 Meredith Neck Rd - Meredith listed for $2,790,000 - to us this was a low price for what you got- a tricky one to price nonetheless. It was a waterfront- 13-acre property- the house sits up off the water with views and the U-shaped dock, 155' waterfront is a golf-cart ride away- all on your own property. This seemed like the best opportunity for someone looking for a home of its caliber on the lake- but got priced out of this when covid came and everything appreciated like crazy. The listing also mentioned the potential for a structure down by the lake!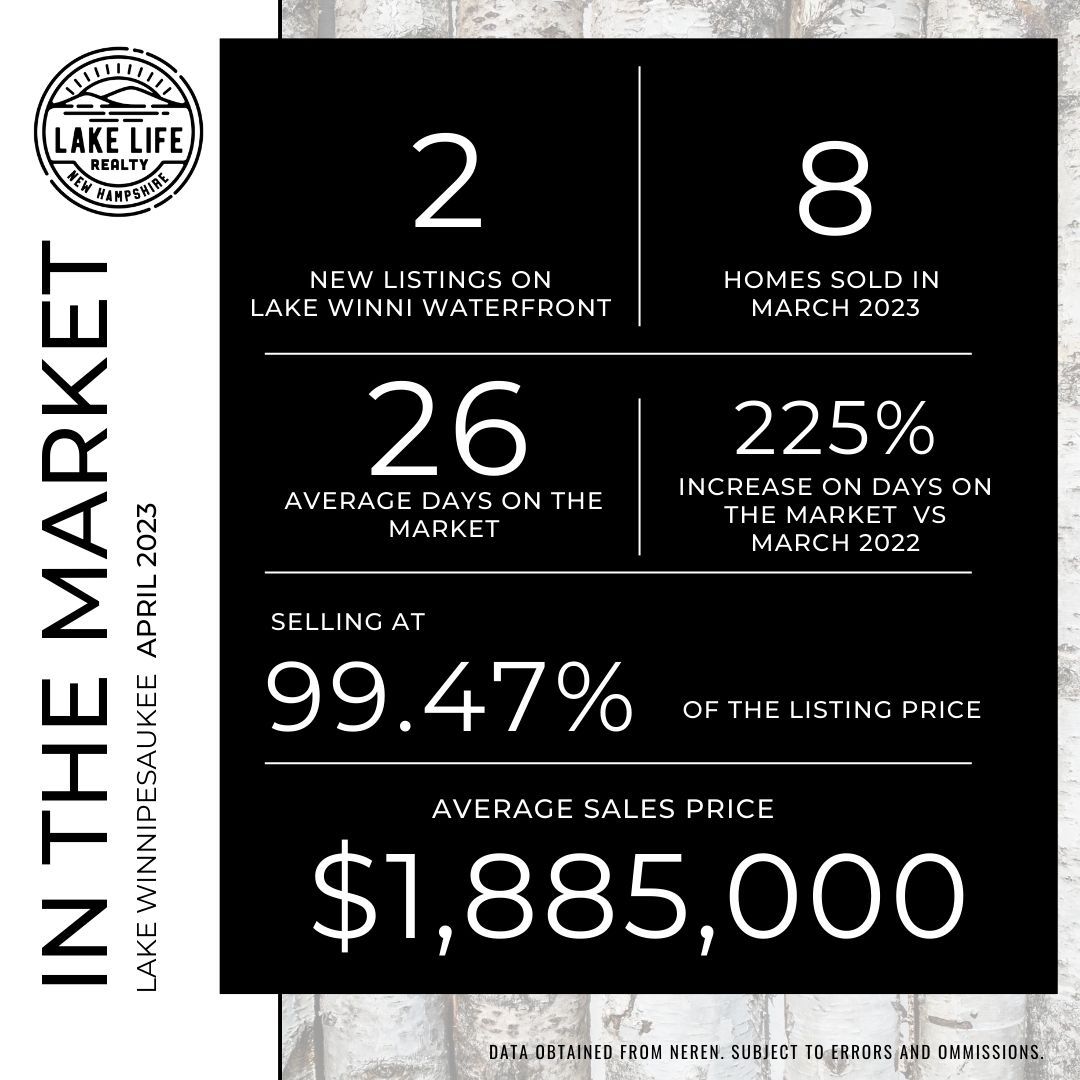 What is the price to get on the lake?
Last month there were two sales that got you your own waterfront on the lake for under $1M. One was our buyers purchase of Kimball Drive! This was a great home with a small waterfront and dock. Easy access in and out of the water. The home is situated behind the neighbor's waterfront parcel and has a 30' slice down to the lake of its own land. The other was in Alton- to get ownership of the lake at this price the caveats were the dock is across the street from the waterfront and the rest of the property is on a brook.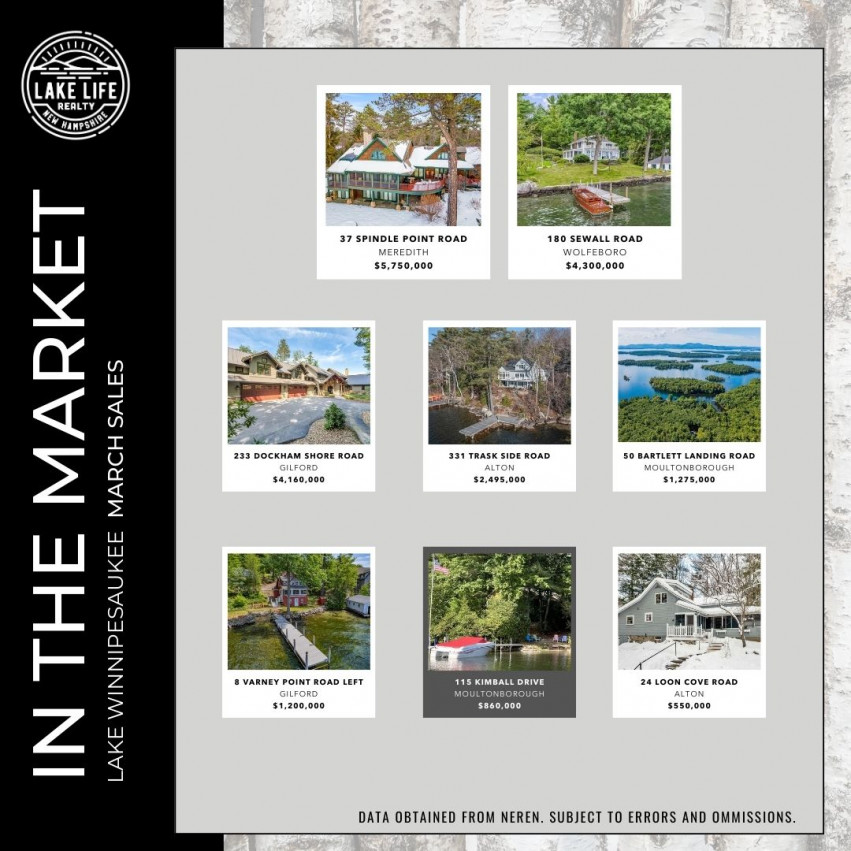 Selling Your Home?
Get your home's value - our custom reports include accurate and up to date information.
Get Home Value