December 2022 Lake Winnipesaukee Report
10 homes sold
on Lake Winnipesaukee with privately owned waterfront that are single-family, residential properties- yet only 2 came on the market last month! Meaning we removed 8 more properties from the inventory available. So as of today (Dec. 2nd) only 21 properties are available on the lake- two being island properties and another with limited boat access being in a basin with a height restriction to exit to the main part of the lake.
There are THREE properties withdrawn from the MLS- but still have contracts to sell with their agent- meaning 3 properties are not feeding to the popular sites online of zillow, realtor.com etc. They still could be purchased- check them out HERE.
Three of the nine properties currently under contract were marketed as to be built. So these will likely remain pending as a status until the final close on them when the CO is delivered. This time of year we also see buyers and sellers push closings off to the new year for their own personal tax purposes.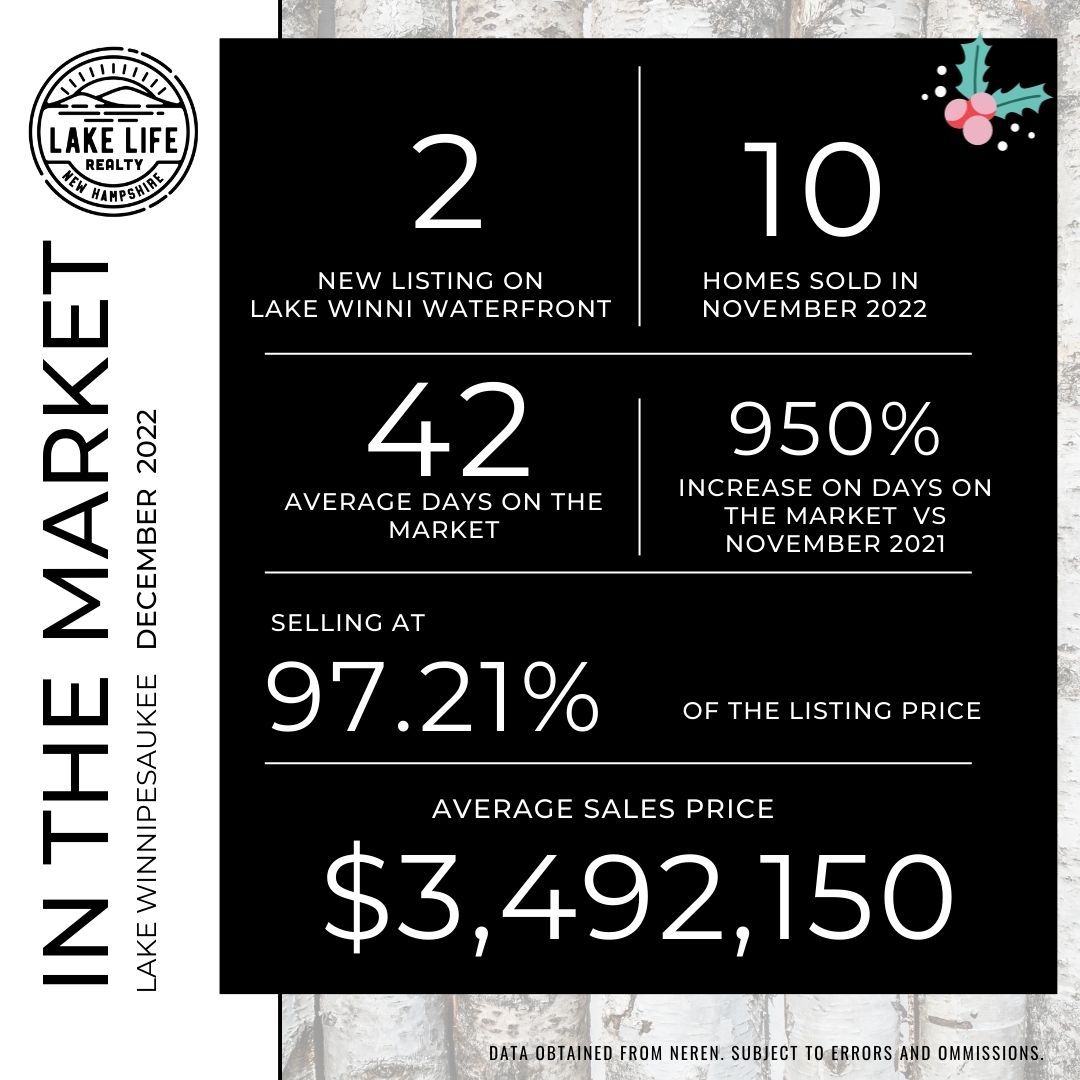 SOLD price points
The price points last month that sold for Winnipesaukee waterfront would have broken records if it were the year before. We are seeing more and more of these recent high price points on the lake sell than ever before. 354 Route 11D in Alton sold for just $50k below ask at $8,050,000. To put into perspective the highest sale last year on the lake was $8.5M on Powers Rd in Meredith. At $8,050,000.00 this is the LARGEST deal in Belknap county for 2022 (second largest in Belknap of all time.) The 5th largest sale in ALL of NH this year, and the 9th largest sale in NH of all time! This year its price puts it at the 4th highest sale on the lake this year. Last year that would have been the 2nd highest sale to Powers Rd and if it were 2020 that would have been the highest sale by $2.8M.
Impressively an entire island- Two Mile Island sold for $1,550,000- that was $51k over asking.
The market on the water hasn't slowed, showings are still abundant, and multiple offer situations are still taking place. If you are thinking of selling- winter means less competition and a strong seller's market continues!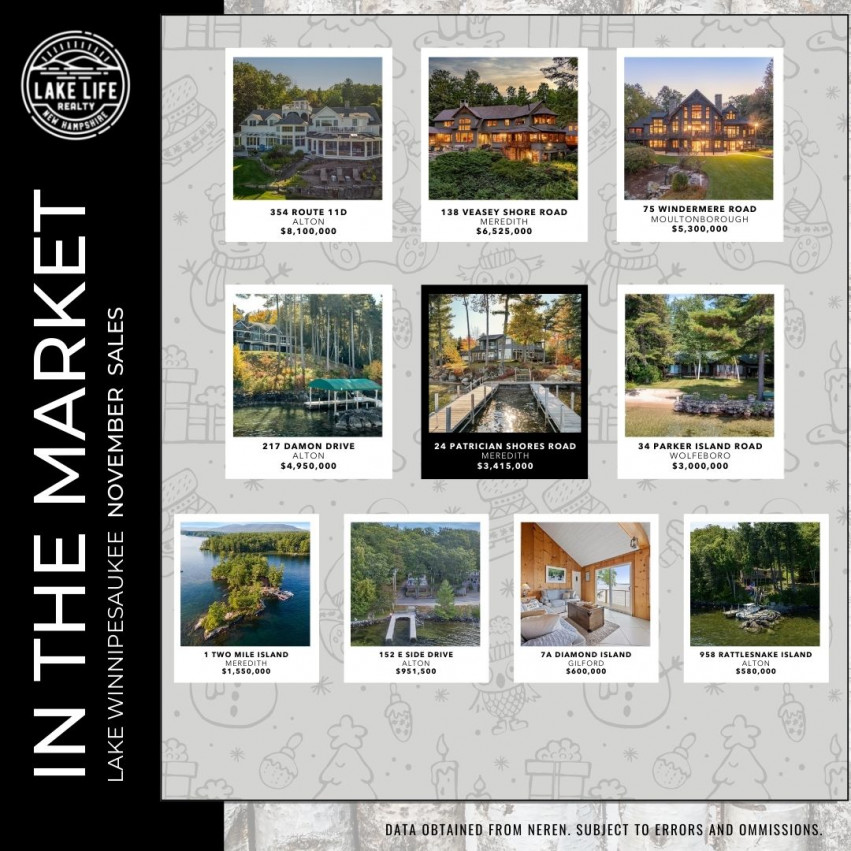 Selling Your Home?
Get your home's value - our custom reports include accurate and up to date information.
Get Home Value