February 2022 Lake Winnipesaukee Report
No new inventory created
with 5 listings closing last month and 5 new listings we have not built up in a month's time any more inventory for single-family, residential, privately owned waterfront properties on Winnipesaukee. Last year for the same month, 5 properties closed as well but with average days on the market of 58 and an average list to sale price ratio of 100.38% with an average sales price of $1,199,000. All the properties that sold last month were cash transactions.
As of this blog's publication (02/04/2022) - There are only 11 properties for sale on the big lake. 5 of which are listed at $6,500,000 or more, 1 is only accessible by boat, and one is a to-be-built property.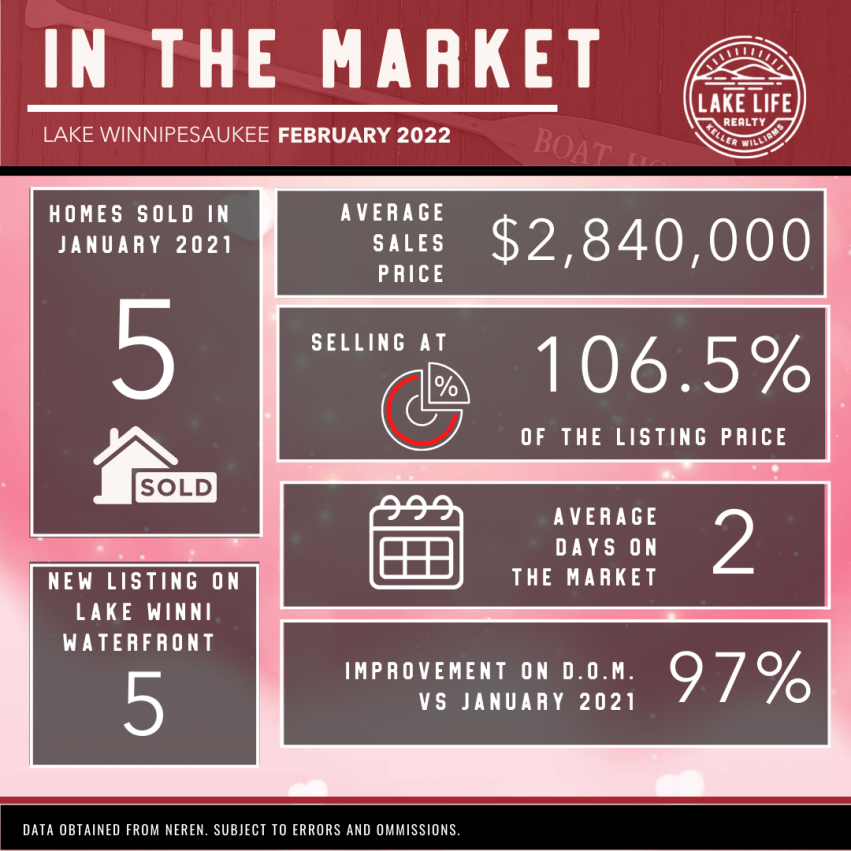 Of the 5 that closed...
4 closed for over asking. Our listing at 85/88 West Point Road closed for $650k over asking with multiple offers. All waived contingencies and all were cash offers and all had escalation clauses. The unique part of this property was it was deeded as one property but recognized as two lots. The back guest house was a separate lot so it legally per town zoning was a separate dwelling with full utilities. Meaning it could have a full kitchen. It did still connect to the same septic system as the main house on the waterfront parcel. Also unique to the back lot was its deeded rights to the West Point Association. So for a very minimal fee the property can utilize the trash, shared water access beach, playground, tennis/basketball court, and buy into the rights of getting on the wait list for a mooring or dock at West Point Association. This could be a great in-law opportunity or rental dwelling.
Also worth mentioning is 115 Springfield Point, the property was listed just a month later after it has just sold last year. It was listed October 15th, 2021 for $2.2M, was under contract with multiple offers in 4 days, closed just over a month later for $2,657,500 on 11/18/2021. With no changes made it was listed 12/18/2021 for $2,950,000 and closed cash for $3,005,000 on 01/14/2022.
The only one that did not get their asking price was not publicly listed on the MLS. This was 190 Black Point Road that was a private transaction off MLS and closed for $145k below the asking price.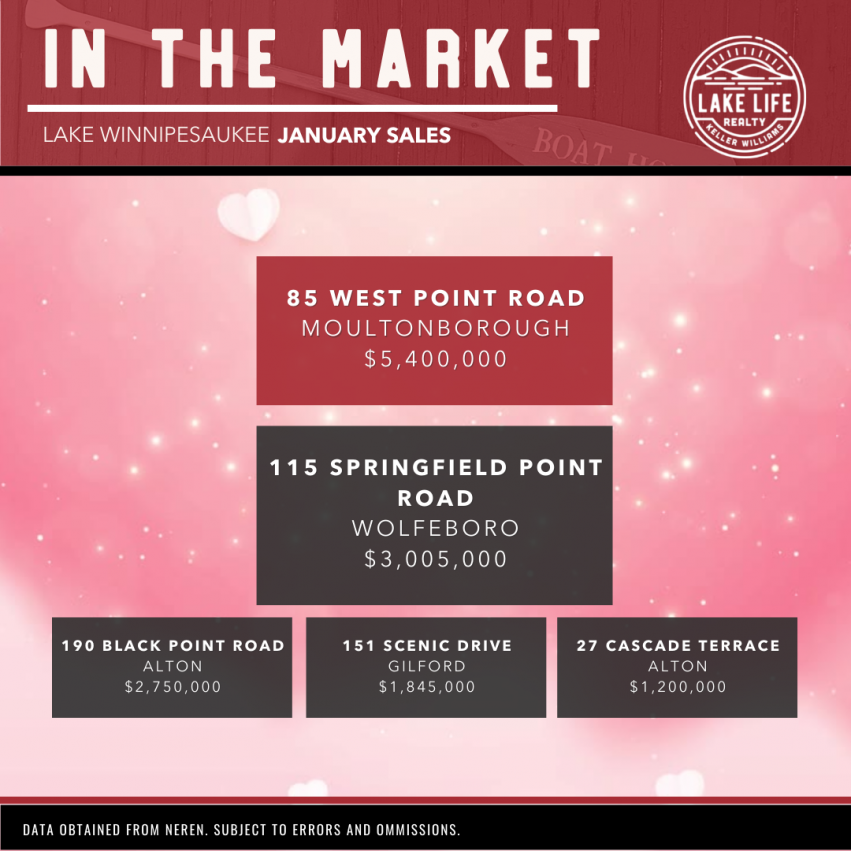 Selling Your Home?
Get your home's value - our custom reports include accurate and up to date information.
Get Home Value