January 2023 Lake Winnipesaukee Report
Low inventory remains
Four residential, single-family privately owned Winnipesaukee properties sold last month with just 3 new ones hitting the market, leaving us down another one unit in the market inventory. Since then one of the 3 newly listed has been taken off the market due to the seller changing their mind about selling. As of today's publication 01/04- seventeen properties remain active on the market, two of these being island properties. 10 of these 17 properties have a price tag of $3M+ with an average of $4,637,774 and a median price point of $3,650,000.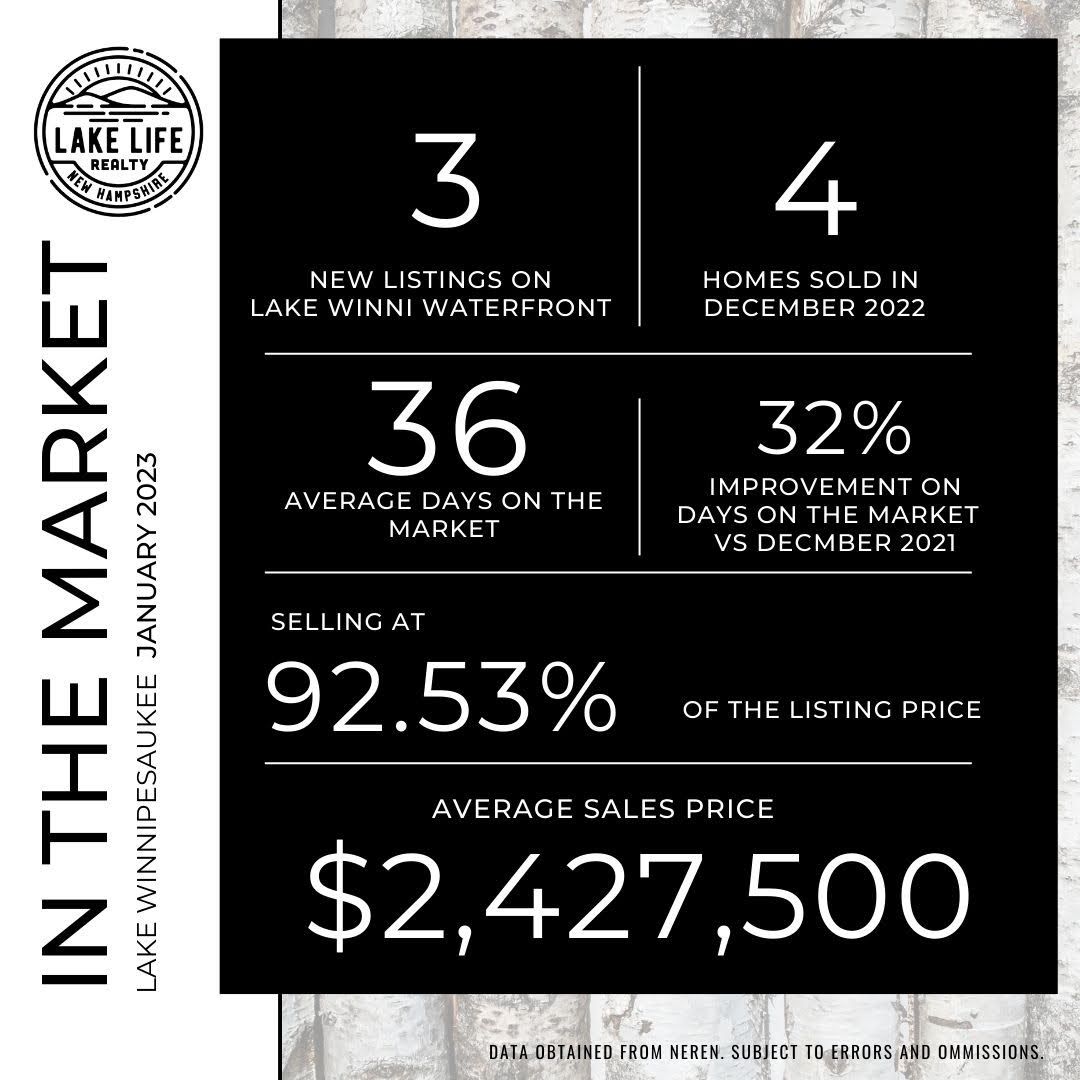 Dec 2022 vs Dec 2021
Comparatively- there were 11 properties that sold in Dec 2021 versus the 4 that sold Dec 2022. The average sales price is $100k higher for 2022 for closed properties from Dec. 2022 to Dec. 2021 and days on market on average were 20 days shorter than in 2021.
A year-over-year outlook- 2022 for single-family residential privately owned Winnipesaukee waterfront properties there were 101 sales, 2021 saw 131 sales and 2020 saw 173 sales. 15 of these sold for $4M or more compared to the 11 that sold for $4M or more in 2021 compared to the 5 sales over $4M in 2020. The average days on market for the whole year of 2022 was 30 days with an average sales price of $2,374,385. $239,812,950 total volume sold on the lake for 2022 versus $249,908,350 for 2021- just about a $10m dollar difference with 2021 having an average sales price of $1,922,371 and 47 days on market.
Town by town- technically Center Harbor had the highest average sales price all year (note there was 1 sale all year on the lake in that town for $5.2M). After that Wolfeboro held the highest average sales price last year of $3,399,000 followed by Moultonborough with an average sales price of $2,910,500, then Meredith with $2,633,841 for an average sales price. Moultonborough had the most volume sold at $69,852,000 followed by Meredith at $44,775,300. Moultonborough and Alton saw the most units sold- each with 24 sales.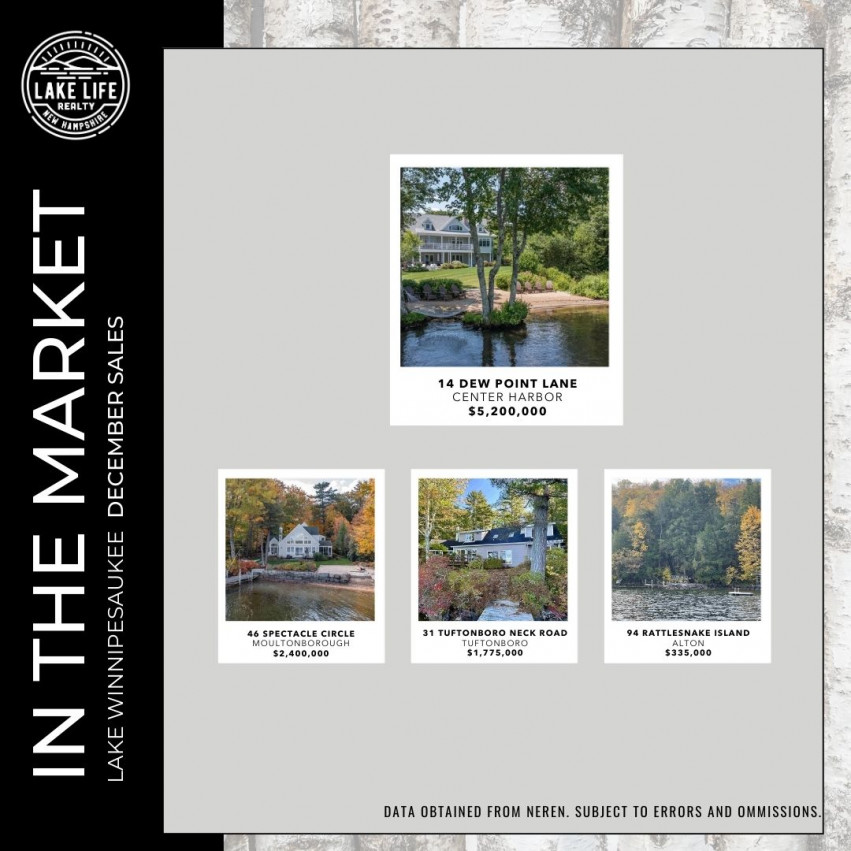 Selling Your Home?
Get your home's value - our custom reports include accurate and up to date information.
Get Home Value