July 2023 Lake Winnipesaukee Report
A New Record
A new record has been set for the highest sale on Lake Winnipesaukee, as a stunning Spindle Point property in Meredith sold for an impressive $14 million. This remarkable off-market transaction came about when a discerning buyer approached our team with specific requirements, including a desired location on the lake, a particular style of home, and a desired property lifestyle. Luckily, we were able to find a perfect match—an exquisite property that we had previously sold for $4.9 million a few years ago. The buyer had invested considerable effort into enhancing the property over the past few years, and we were thrilled to represent both the seller and the buyer in this transaction. Furthermore, we successfully secured another desirable property on the lake for the seller of Spindle Point through our diligent matchmaking efforts.
The current real estate market is witnessing a continual decrease in inventory while maintaining steady demand. Properties that are appropriately priced are receiving multiple offers, often with waived contingencies and, more frequently, cash purchases. Last month, out of the 16 closed deals, four involved financing. Additionally, among the 16 properties sold, four were captivating island properties, and two of them were new constructions that were contracted for sale even before the completion of construction and closed soon after receiving the certificate of occupancy.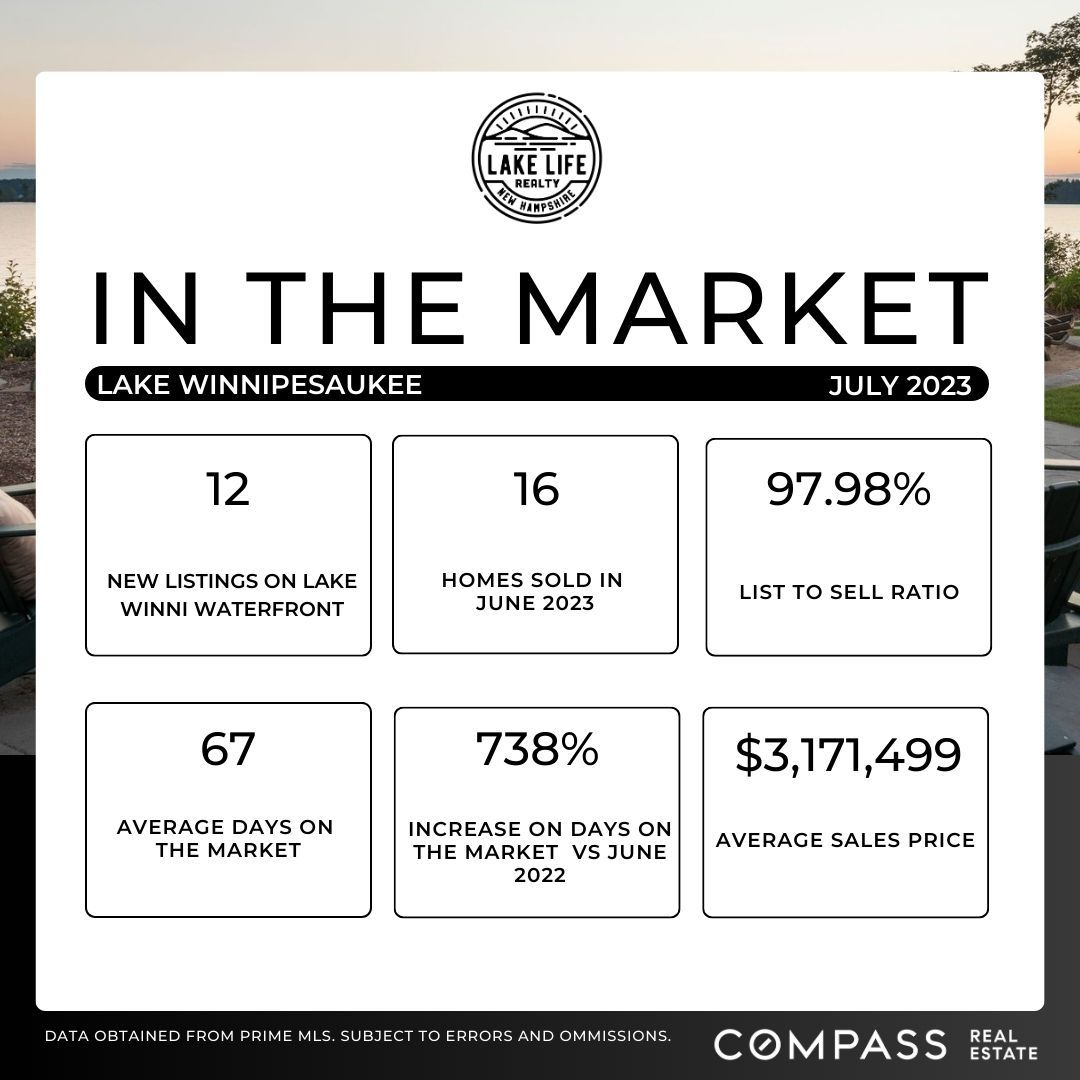 What remains in supply..
Out of the twelve new listings that emerged on the market last month, four are already under contract, and two have successfully closed their deals, leaving only six new listings available for fresh inventory. Presently, Lake Winnipesaukee boasts a selection of twenty-four privately owned waterfront properties ready for discerning buyers. Among these, five properties are situated on islands, and one is a new construction project in progress.
For those seeking the enchantment of island living, an entry price of $530,000 for an island located on the scenic Rattlesnake Island gets you on the lake at the lowest asking price. Meanwhile, for non-island properties, the entry price begins at $995,000 for a property located in a basin that provides access to the lake through a tunnel/culvert, albeit with certain boat size restrictions. However, for those seeking unrestricted access to the lake, a property awaits in Laconia at a price point of $1,299,900 as the entry price. This location is nestled just beyond the Weirs towards Meredith Bay.
It's worth noting that the highest priced listing to grace the lake listed this month and is an extraordinary offering in Wolfeboro, commanding an impressive price tag of $13,999,900. This exceptional property, situated on Sewall Road, brings inherent value due to its prestigious location. Furthermore, rumors circulate that the remarkable rock work on the property is insured for an astonishing $5 million. In fact, the sellers have rumored to have received offers ranging from $11.5 million to $12 million thus far, yet they remain steadfast in holding firm to their current asking price.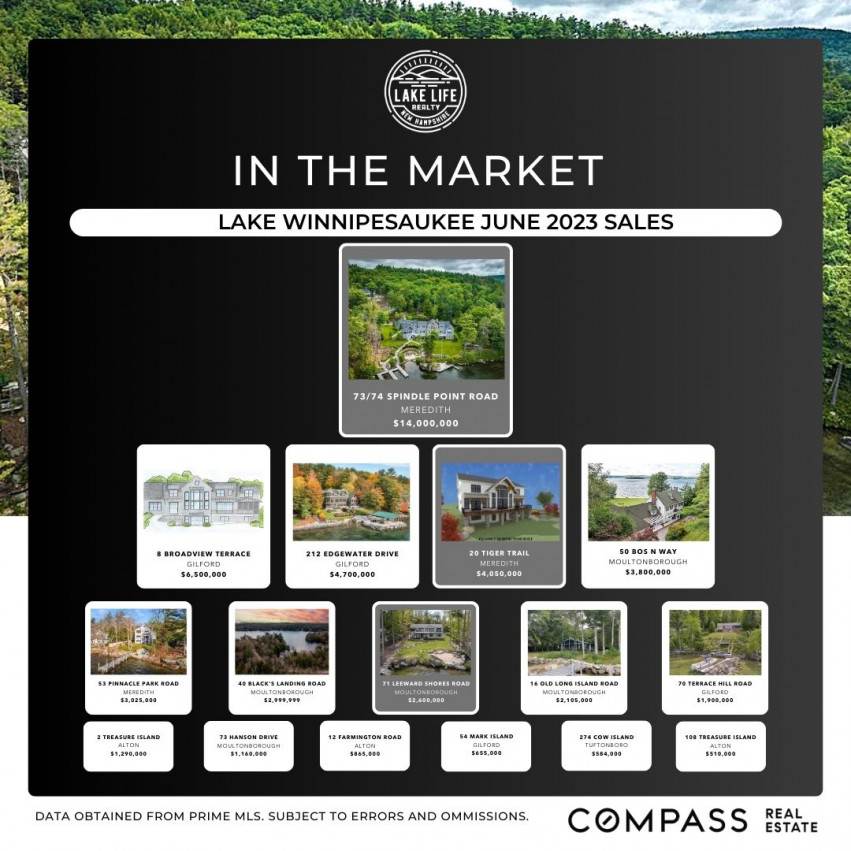 Selling Your Home?
Get your home's value - our custom reports include accurate and up to date information.
Get Home Value