March 2023 Lake Winnipesaukee Report
Only 1 closing for February
took place on Lake Winnipesaukee for privately owned waterfront properties. It shows 30 days on market- however it was under contract in just 14 days with the buyers- they fell out of contract and came back together with the same buyers 10 days later. 1 home selling and 7 newly listed last month means a gain of 6 units in the inventory!
Looking closer at those 7 properties, four as of today (03/13/23) remain available on the market, two are under contract and one is already closed. 37 Spindle Point Rd in Meredith closed for $5,750,000 for $55k over asking- cash deal- on the market for 5 days.
One of the pending properties is 14 Point Beach Lane in Alton- listed for $13,999,000. If this closes above $12.3M (144 Springfield Point Wolfeboro- last year's sale that holds the highest closed sale on MLS on Lake Winnipesaukee) it will be a new record for the lake! This property has long views down the lake, a beautiful 2- bay boat house, and a guest house out of a fairy tale, but best of all to us- is the BEACH! A gorgeous sandy beach across 297' of shoreline. Built by Beckwith Builders.
Of the 7 listed- 4 were returning to the market after expiring last year. So really we only had 3 new listings we had not seen before and now of those 3- 1 has closed, 1 is pending and 1 is available.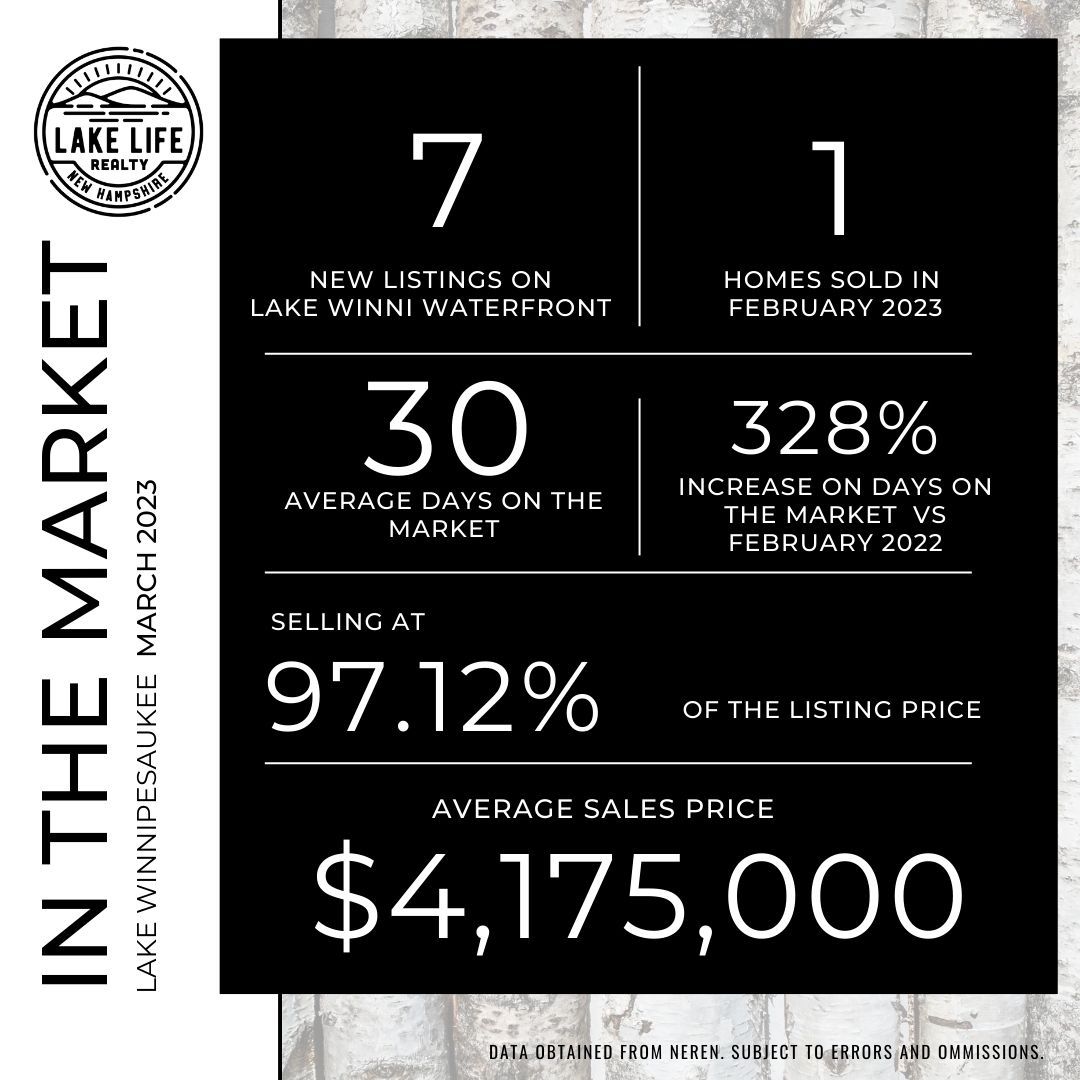 Lake Life Realty had the only Winni sale last month
181 Stanyan Rd was a beautiful remodel completed by Bill Totten. This home was around the corner from where these buyers first purchased with us on the lake. They sold that property in the covid market boom for a great ROI and missed the lake and had to return. It has a beautiful new landscape designed and installed by Stephens Landscaping Professionals. This home was 4500 sq. ft., with multiple bedrooms, on just shy of an acre of land with 200 feet of waterfront - 181 Stanyan Rd.
In total as of today (03/13/23) there are only 16 properties available on the lake- 1 being an island property, 1 is a teardown/land - very wet lot (16 Old Long Island Rd Moultonborough), 1 is under construction currently being framed (134 West Point Rd - Moultonborough) and the others are a mix of dated, remodel, gut properties and a couple of move-in ready.
Currently, 14 properties are pending with an average list price of $4,439,928.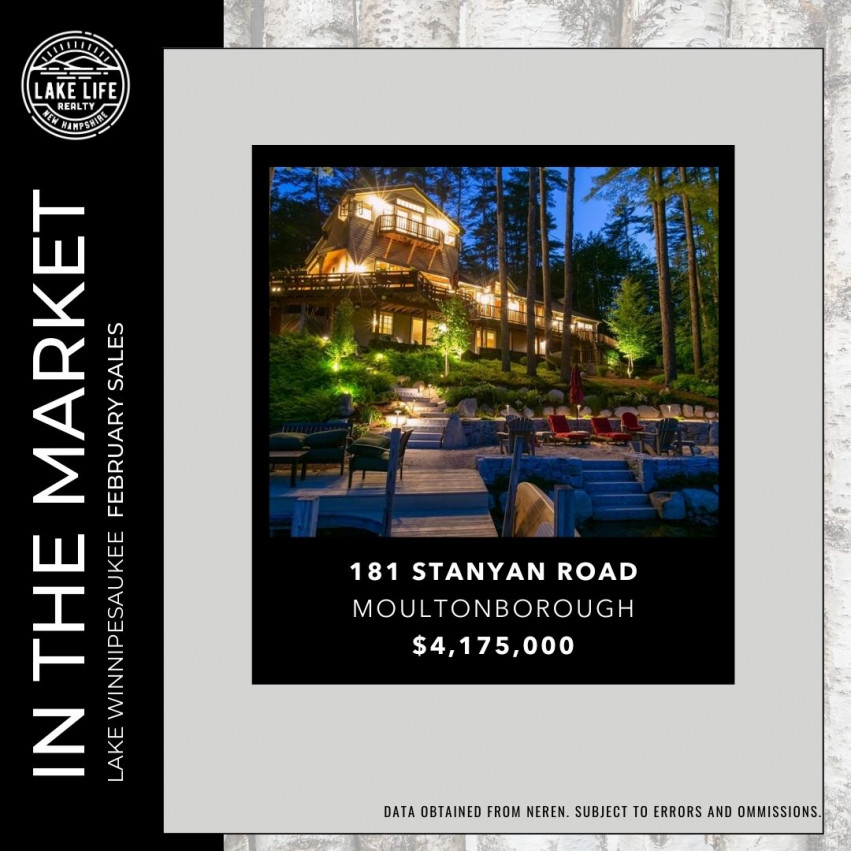 Selling Your Home?
Get your home's value - our custom reports include accurate and up to date information.
Get Home Value