May 2023 Lake Winnipesaukee Report
Overpricing
The buyers are responding to overpriced listings- even with the lack of inventory, the affluent buyers for privately owned waterfront properties are well educated (the majority of the time) by their agents on what is fair market value and will not overpay. This is reflected in last month's average list-to-sales price ratio being 93.6%. 3 of the 5 sold homes closed for below their asking price. If priced well- in today's market they are seeing at or above asking.
The days on the market show that the buyers will not be desperate- even with the inventory numbers being as low as they are. Three of the five sold properties also had days on the market exceeding 100, yet I would say more like 4, because the 4th was on the market last summer and never sold then- took a break for winter and came back on and took 40 days to sell from then- It ending up selling $350k below asking- this was 28 Hummingbird Lane in Moultonborough- a rare find for west facing with a two bay boathouse- a remodel or teardown project. You can no longer build a boathouse along the shores of Winnipesaukee in Moultonborough which is a unique feature to this property.
A big hit to overpriced properties was the Sewall Rd property listed for $8.9M that sold for $7,750,000. This property was beautiful yet had only 57' of shoreline! The buyers of this property were the sellers last month of 27 Echo Landing in Moultonborough which sold for $35k over asking. Of all the 5 sold, only 1 closed with financing, and the other 4 sold with cash.
1 of these 5 was an island property that sold for $2.5M and had a dock and land on the mainland for access - 2 Hermit Island in Moultonborough - this was your own private island - 2.3 acres and 1300 feet of shoreline.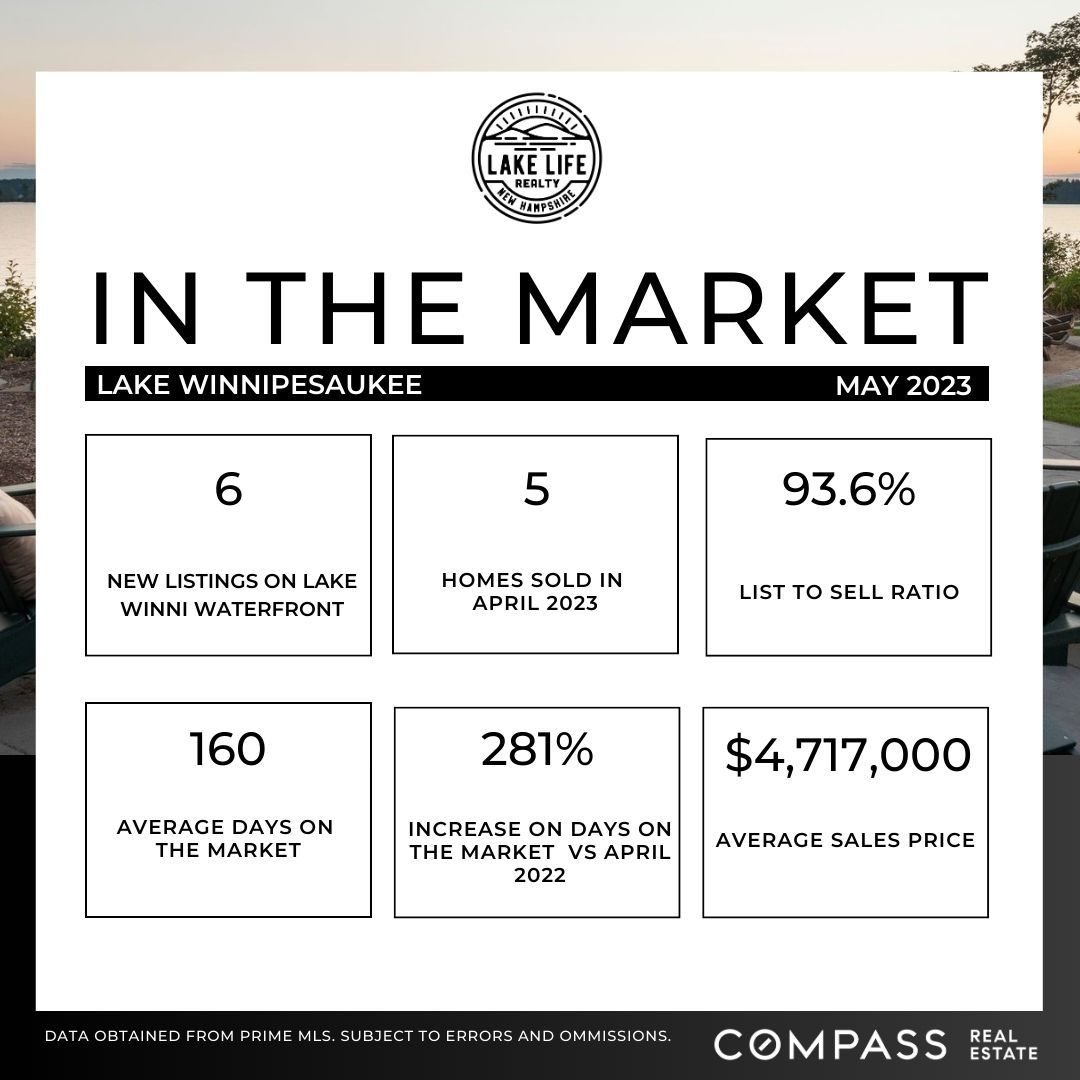 Available Inventory
Currently, as of today (05/04), there are only 15 properties for sale on the market that was privately owned residential properties on the lake. The top 5 most expensive have seen high days on the market. MLS currently reads 338 days for the most expensive which is in Wolfeboro, 51 Rocky Shore Rd- however, one just came back on the market from a break that has been for sale since 2016 totaling 4072 days and counting.
Just from what our team is experiencing for appointments- there will be an influx in inventory coming up now leading to the end of June. This is usually what we see as we get closer to places looking greener and more full of life with things in bloom! We also are already having conversations with folks looking to list- remain on the property for at least half the summer if not all summer and close after summer ends. With those appointments to list, we are having just as many buyer consultations for those entering the market to purchase. So even with some increase in inventory, the demand is also increasing making it remain a seller's market, likely with multiple offers when priced right for Lake Winnipesaukee.
Many sellers don't need to sell and will see what they may get with the inventory being so low and depending on if you want to have something sooner than later you may bite and slightly overpay, yet you will be able to enjoy and secure a place for summer! Reach out and work with us for our exclusive off-market inventory!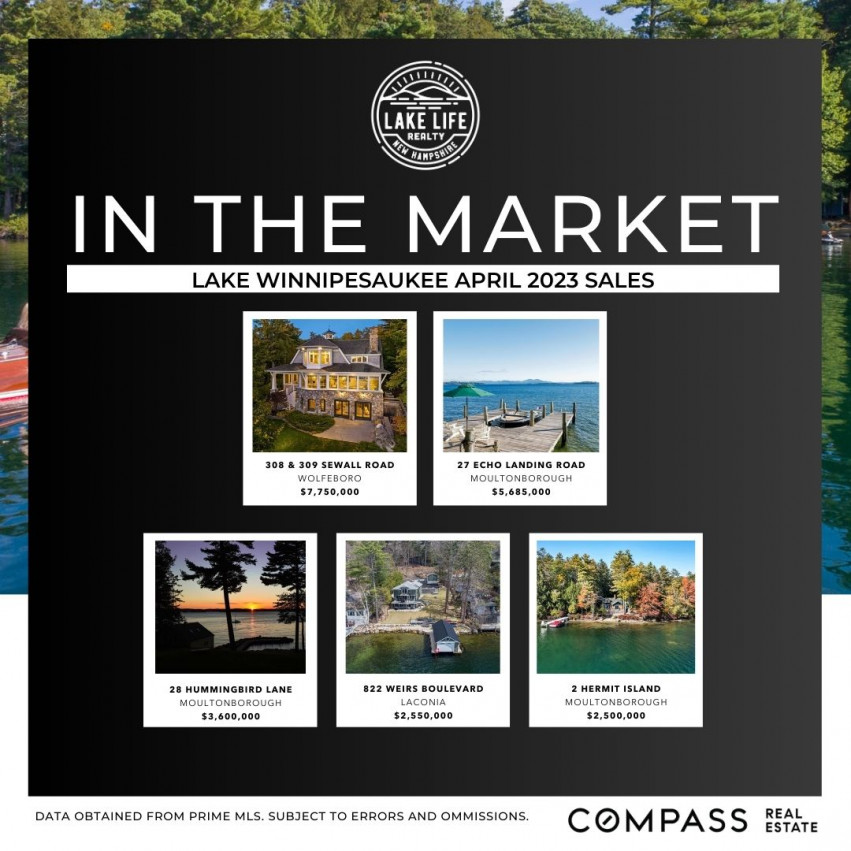 Selling Your Home?
Get your home's value - our custom reports include accurate and up to date information.
Get Home Value