November 2023 Lake Winnipesaukee Report
Inventory
The market added 17 new listings of privately owned waterfront properties on Lake Winnipesaukee, while also closing 9 properties. Although it may seem like a net gain of 8 units in our inventory, it's important to note that 1 has already been sold in November, and 4 are under contract. This leaves only 3 of the initial 17 listings available.
One standout property is 65 Beede Road in Moultonborough, which sold for an impressive $100,000 over the asking price in just 3 days. Situated in a serene cove around the bend from the "back" of Long Island, this unique 9.63-acre lot includes 4.6 acres directly on the water, with the rest divided into two back lots that can be sold separately or together. It features a gently sloping lot, a walk-in beach, and already holds permit approval for a new construction Timber Peg with 4 bedrooms. The property closed on November 1st.
Among the nine properties that closed last month, three were island properties. Notably, one, the secluded Littlest Mud Island, was the standout. It sold for a remarkable $200,000 above its asking price within just three days of listing. This is particularly noteworthy as it had previously sold for $1,050,000 in November 2019 after spending 154 days on the market, showcasing the remarkable market shift during the COVID era.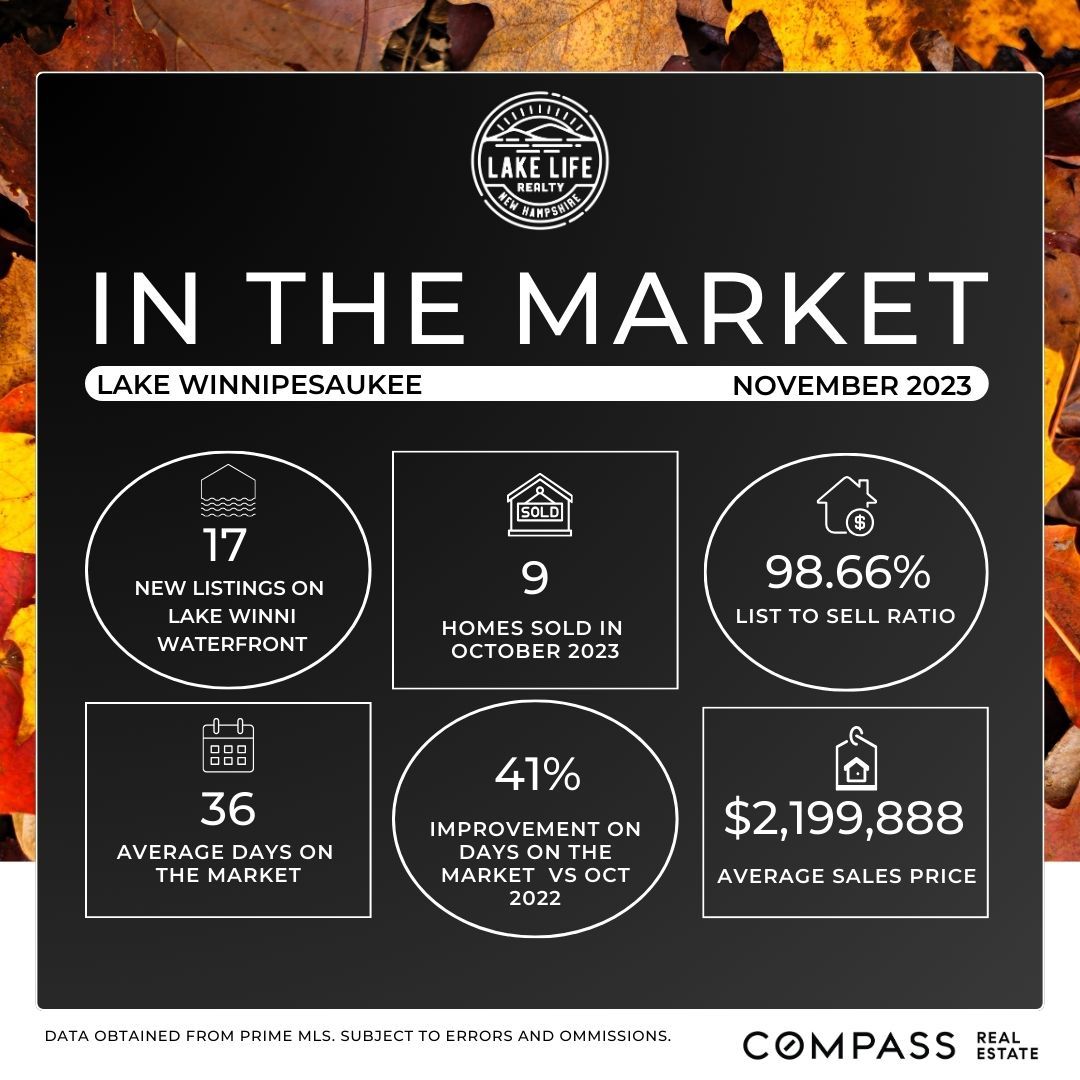 The highest sale was a newly constructed home on the west facing side of Long Island, Moultonborough, built by Scott Fuller as a spec home, which went under contract after 201 days on the market. It underscores that buyers prefer finished properties over concepts, selling for $5.5 million, excluding upgrade costs.
The lowest-priced sale offering private access to Lake Winnipesaukee, outside the islands, happened on Castle Shores Rd, Moultonborough, closing at $1,350,000. It featured two cottages by the water and sold $145,000 below asking in just 12 days, with some buyers potentially deterred by front-yard weeds.
Notably, 46 & 47 Little Bear Island had been on the market for 177 days last summer and never sold, but after 21 days on the market this past August, the property went under contract, closing in October for $51,000 over asking. The only significant change was the timing of the listing- market conditions, emphasizing the impact of timing in real estate.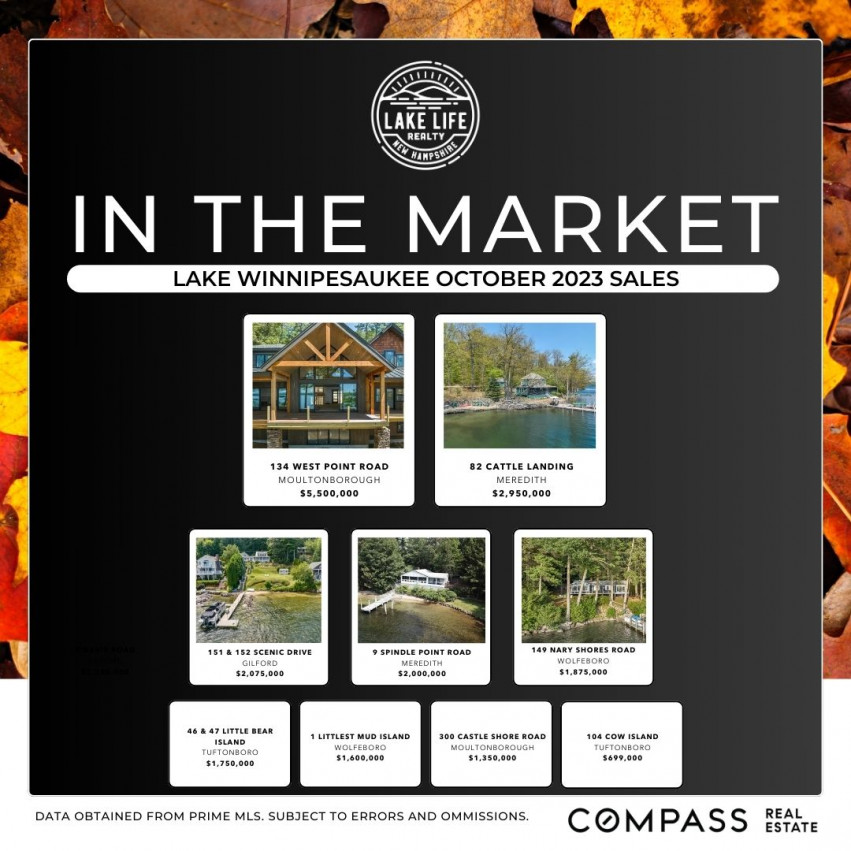 Selling Your Home?
Get your home's value - our custom reports include accurate and up to date information.
Get Home Value