October 2023 Lake Winnipesaukee Report
What is left?
I
Inventory has increased compared to the previous month! Currently, there are 31 properties available on the lake, in contrast to last month's 14 (as of 10/03). Notably, three new properties were added just yesterday. However, it's worth mentioning that one property is listed, but for some unknown reason, the information required to trigger searches for buyers seeking Winni waterfront properties has not been filled out. Consequently, this listing cannot be retrieved as an active listing on Winni through MLS and other platforms.
Allow us to shed some light on a rare opportunity in Center Harbor, which boasts the least amount of lakefront frontage. Be sure to take a look at 132 Whittier Hwy!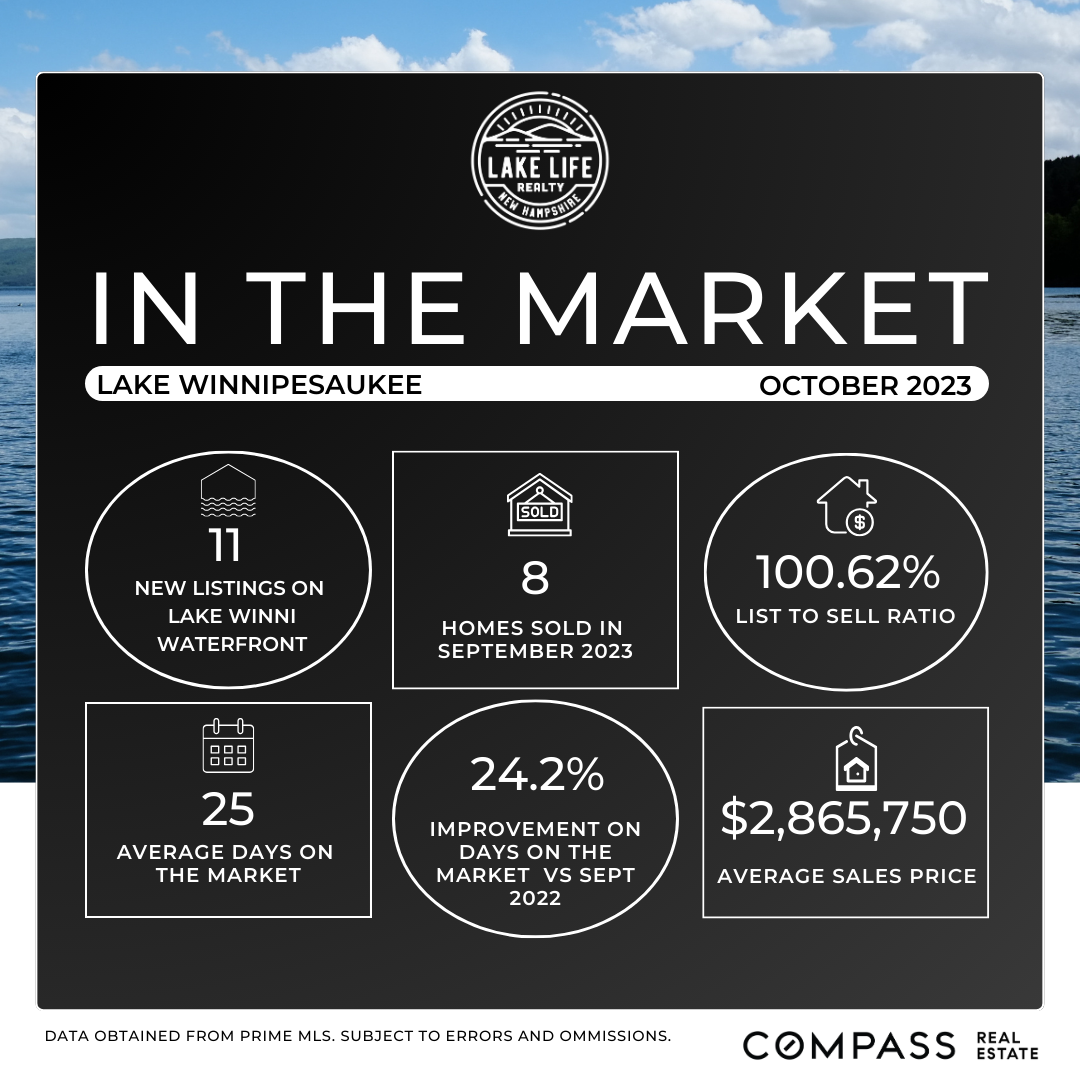 TMulitple offers
In this vibrant market, it's still quite common to witness multiple offers exceeding the asking price! The statistics bear this out: of the eight properties that graced the lakefront market last month, they, on average, closed for above their initial asking prices. Notably, one remarkable transaction stands out – 45 Cummings Cove Rd in Meredith fetched a jaw-dropping $600,000 above its initial listing price. What's even more intriguing is that this property features a fantastic back lot, ripe for future expansion, making it an even more enticing investment.
Yet another noteworthy example is 12 Governor Wentworth Highway in Tuftonboro, which commanded a staggering $401,000 over its asking price. It's important to consider that the closing price often hinges on the initial listing price. From our perspective, the properties that exceeded their asking prices were initially priced below what we believe to be fair market value. This underscores the fact that underpricing to attract multiple offers does not always guarantee the highest return for the seller in the end. As such, we recommend listing your property at its fair market value rather than below, as this tends to be the most effective strategy.
On the flip side, it's worth mentioning the highest sale – 72 Parker Island Rd, which closed for $1.3 million below its original asking price. In this particular case, the sellers had a unique situation that necessitated the sale of this property to facilitate their acquisition of another property on Sewall Rd, valued at over $12 million.
This dynamic market is filled with intriguing opportunities and strategies that vary from one situation to another, emphasizing the importance of thoughtful pricing and a deep understanding of your individual circumstances.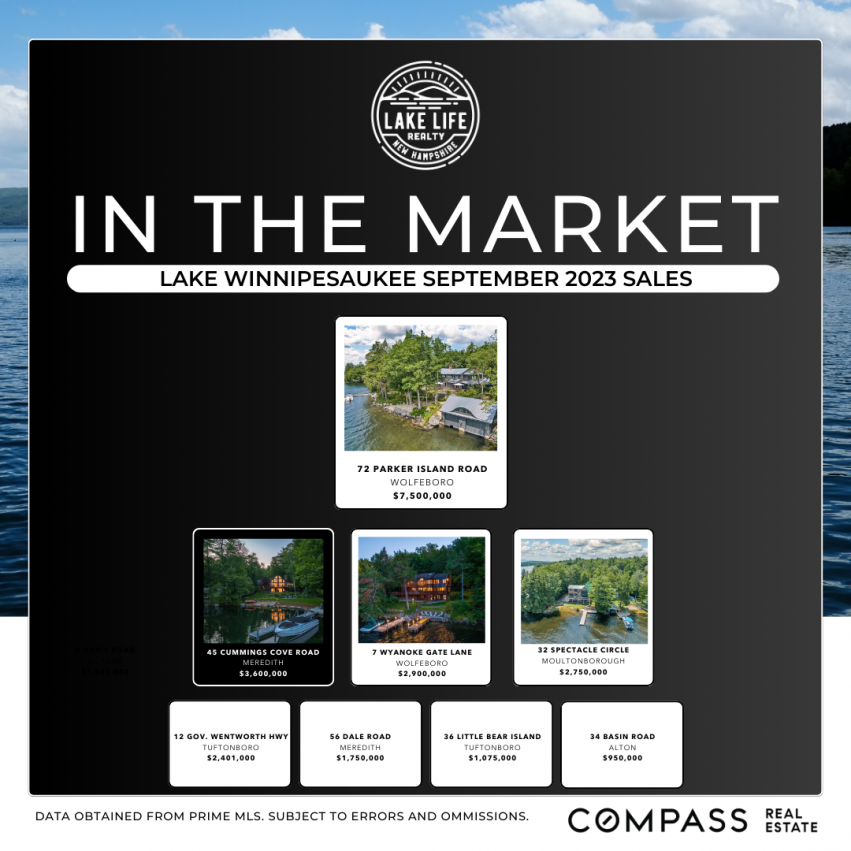 Selling Your Home?
Get your home's value - our custom reports include accurate and up to date information.
Get Home Value