April 2020 Lake Winnipesaukee Report
4 Waterfronts on Winni sold in March
not much different than the 5 that sold in 2019. In 2019 the 5th and lowest priced was an island property on Moose Island in Alton. This year in 2020 for March the lowest priced property to sell was on Pickerel Cove outside of Paugus Bay. This property has a small culvert to the big lake under the railroad tracks so it does limit certain sized boats from entering and leaving. This sold for $470,000 with 2 bedrooms and only 674 sq. ft of living space on .62 acres. The second bedroom could be found in the bunkhouse that was newly completed.
2020 may have had 1 less property sell but the gross volume sold in March was higher. Winni waterfront volume sold in March 2020 was $6,780,000 versus $5,782,000 in 2019. Almost 1 million less. Days on Market average this year was 69 days, March last year was 152 days. Average list to sales price ratio this year was much higher than last, 96.79% versus 89% for March 2019.
Looking quarter 1 2020 to quarter 1 2019:
Q1 2019 Lake Winnipesaukee waterfront owned properties that sold:

25 units
$41,929,000 volume
157 Days on Market
87.83% List to Sales Price

Q1 2020 Lake Winnipesaukee waterfront owned properties that sold:

16 units
$21,738,250
38 Days on Market
97.44%
We need more inventory!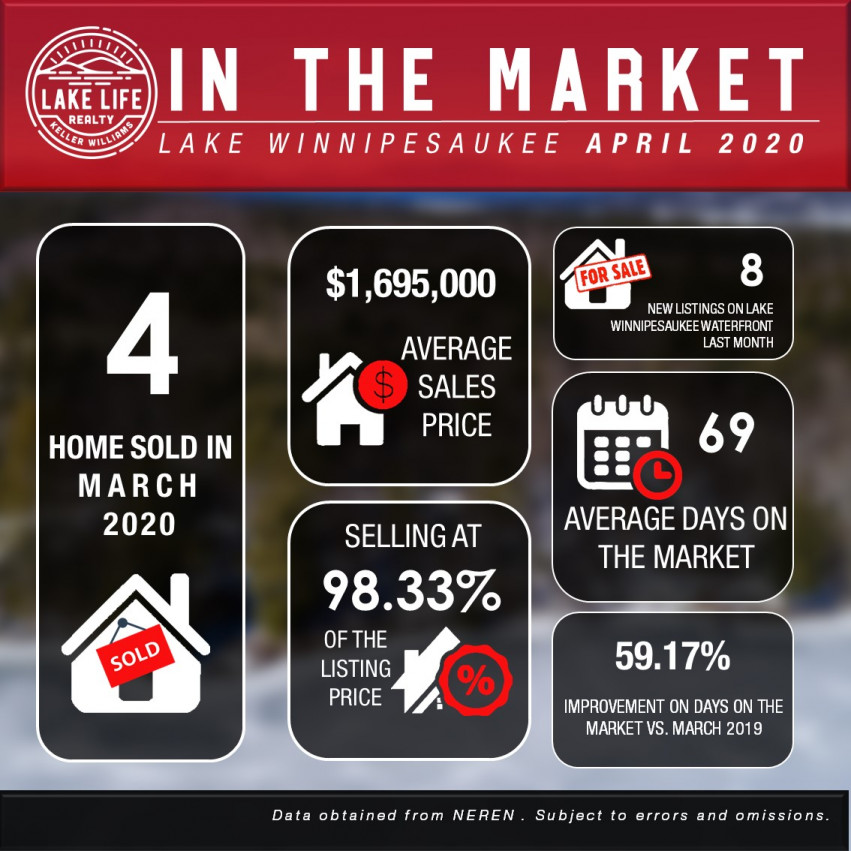 75 Winderemere sells again...
In just over a year this property sold AGAIN! We listed this home in August 2018 and it closed in February 2019. One year later we listed it again and within 24 hours it was under contract and closed in March 2020. Many may ask why? What is wrong with it? and the best and most accurate answer is NOTHING...clearly since it took less than a day to sell the second time. But why did the 2019 buyers sell so fast? Once they moved to this awesome adirondack (VIDEO HERE) , they realized how many more friends and family would be coming to see them, they quickly needed the bigger space.
So we introduced them to a newly constructed home (73 Spindle Point Rd, $4.9M). They bought that home... and while those sellers of Spindle were looking to downsize, they looked for awhile but ended up settling on Winderemere! So we had our first official HOUSE SWAP! Not sure how many of those will happen but we were so glad both parties got what they wanted and developed a great friendship in the process.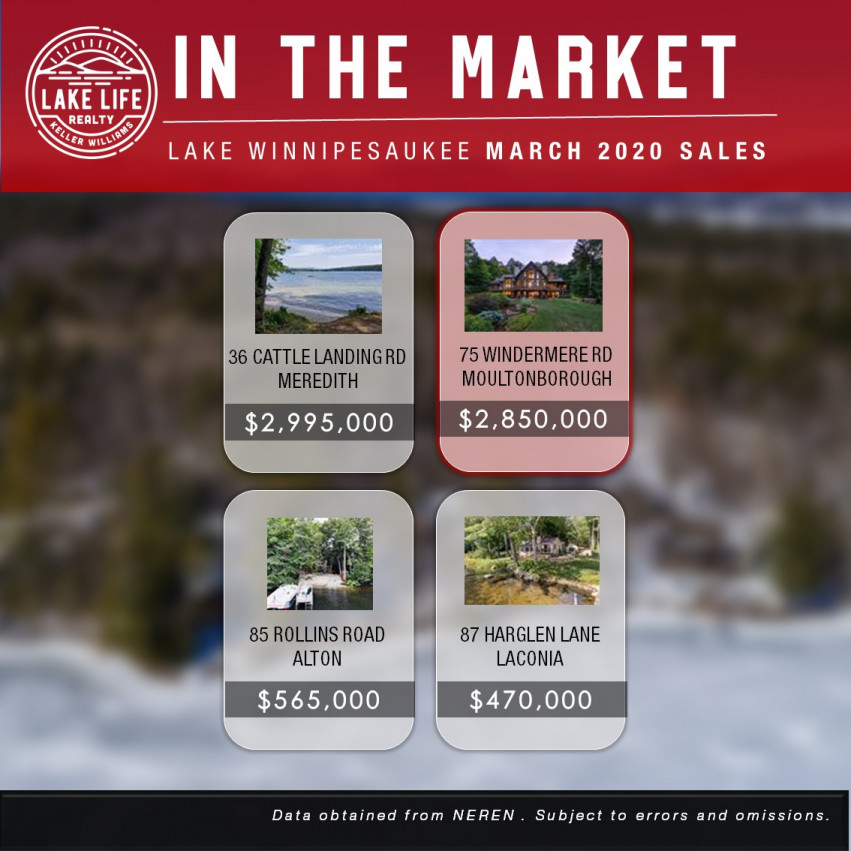 Selling Your Home?
Get your home's value - our custom reports include accurate and up to date information.
Get Home Value