August 2020 Lake Winnipesaukee Report
July was HOT and so was the Market!
The reason one sees days on market as high still is because the ones that have been sitting for a length of time, whether it be because they had shallow water, steep lot, a right of way or another limiting factor for the majority of the buyers, they are now being bought because there is simply nothing else available! The average may have been 100, but the median was 28.
171 Alpine Park Rd Moultonborough had the most DOM @389 days. This property had a unique shared driveway and the division between the abutting property and this one was not well defined and lacked any sense of privacy. It felt more shared and the beach certainly did as well.
TWO properties sold off market, one was 112 Deerhaven Rd in Moultonborough for $2M where we were able to represent both the buyer and seller for the property. The other was 72 Alpine Park Rd in Moultonborough, a Scott Fuller construction spec build who was approached by someone driving by to purchase the property! They did so at $3M. Scott had purchased a home here last year for $1.4M.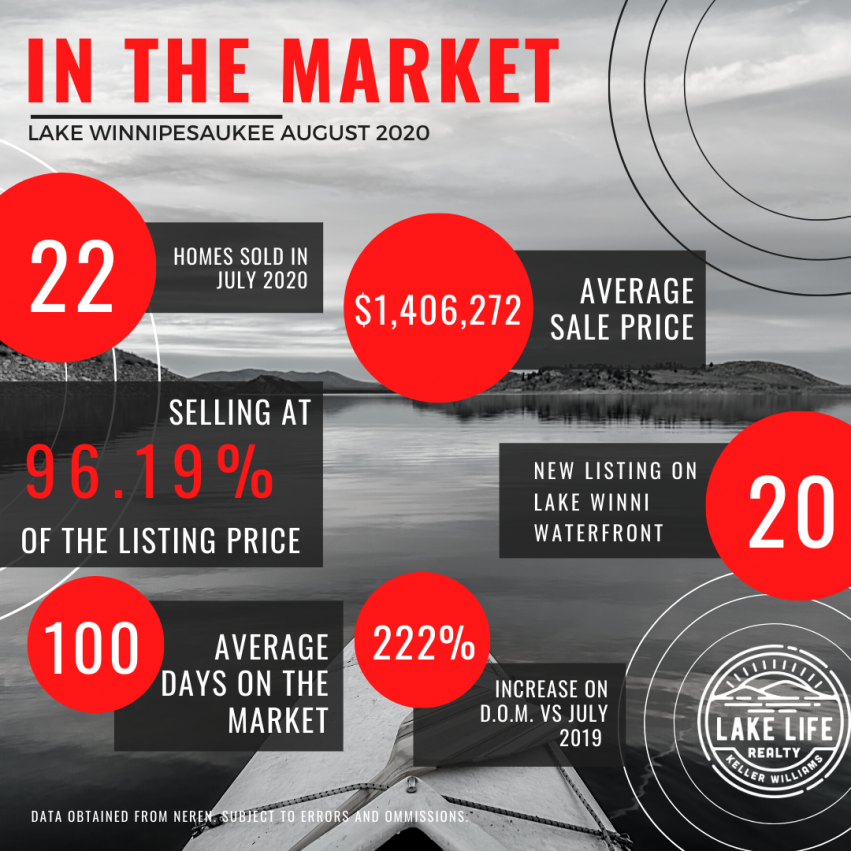 A very different market...
Since Covid-19, the Lakes Region real estate market has been booming more than ever. The influx of buyers has been tremendous and there is such short supply, the demand therefore is increases pricing and we are seeing multiple offer situations regularly and properties going for well over asking.
To put things in perspective: Our listing in February 2019 @ 11 First Point Rd in Moultonborough sold with our buyers and sellers at $1.4M. This past month we listed the home and it sold in the same month with 4 written offers & 3 verbal offers. We listed the home just after 1.5 years for $1,595,000 ($195,000- more, where the home had some trees removed, painting and new flooring in the master). The home sold for $1,710,500, $115,500 OVER ASK! A price difference in a 1.5 year difference of $310,500!
Cash is still King and we are seeing sellers taking less in price if it is a cash offer versus a higher price, but financing. Many appraisals have not caught up to the demand if one is financing. One strategy to use if in a multiple offer situation but you are financing is to write in up to what dollar amount you would be able to make up in the difference if the appraisal does not come in where it needs to!
Now is the time to sell! Let us know how we can help and if you are buying let's talk strategy so you don't miss out!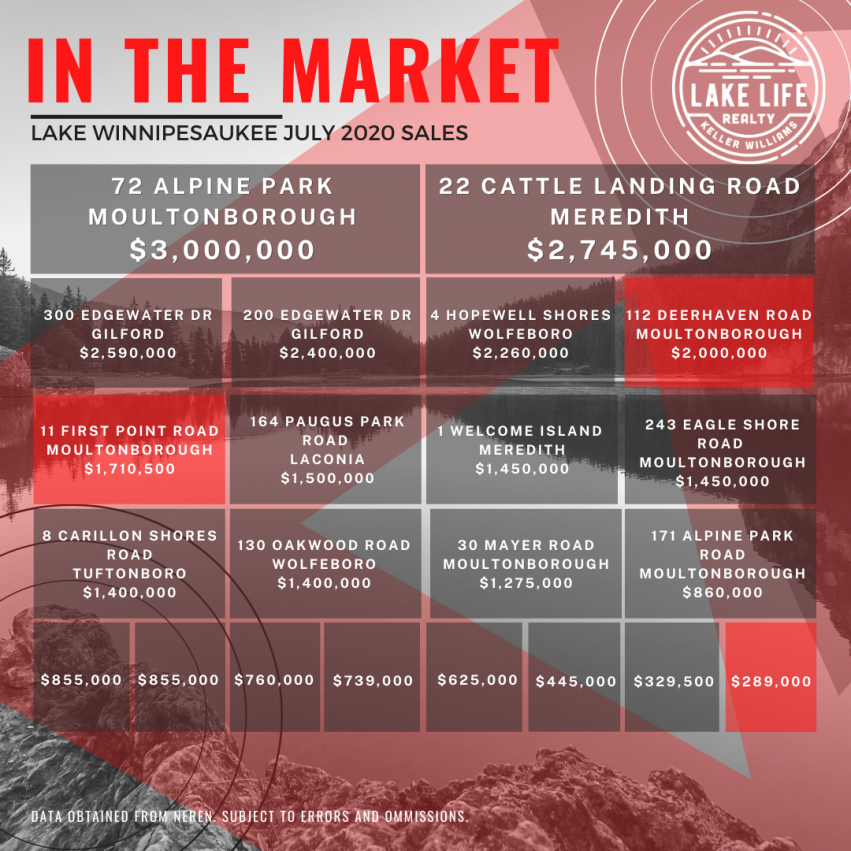 Selling Your Home?
Get your home's value - our custom reports include accurate and up to date information.
Get Home Value