August 2022 Lake Winnipesaukee Report
What is available on the lake...
Currently, 32 properties that are privately owned, single-family residences are available for purchase on Winnipesaukee. Of those 32, 12 are island properties that are only accessible by boat. We have started to see buyer behavior change where there is less "desperation" and more hesitation. The buyers are holding back and still actively shopping, but are more particular and patient than we have seen in the last couple of years. We are seeing more contingencies such as inspections come about now, but cash opportunities are still very strong.
It is still a seller's market, and a property is likely under contract in less than 30 days with a competitive offer. What was sold in a weekend is now anticipated to be longer, but 30 days is still very quick for days on market historically. We are also seeing sellers see the stabilization happening, wondering how long the craziness would last..in a last-minute effort listing for their "make me move" price- hoping to catch that one buyer willing to pay higher than comparable pricing. This is adding to the inventory and the days on market- where they have little motivation to sell.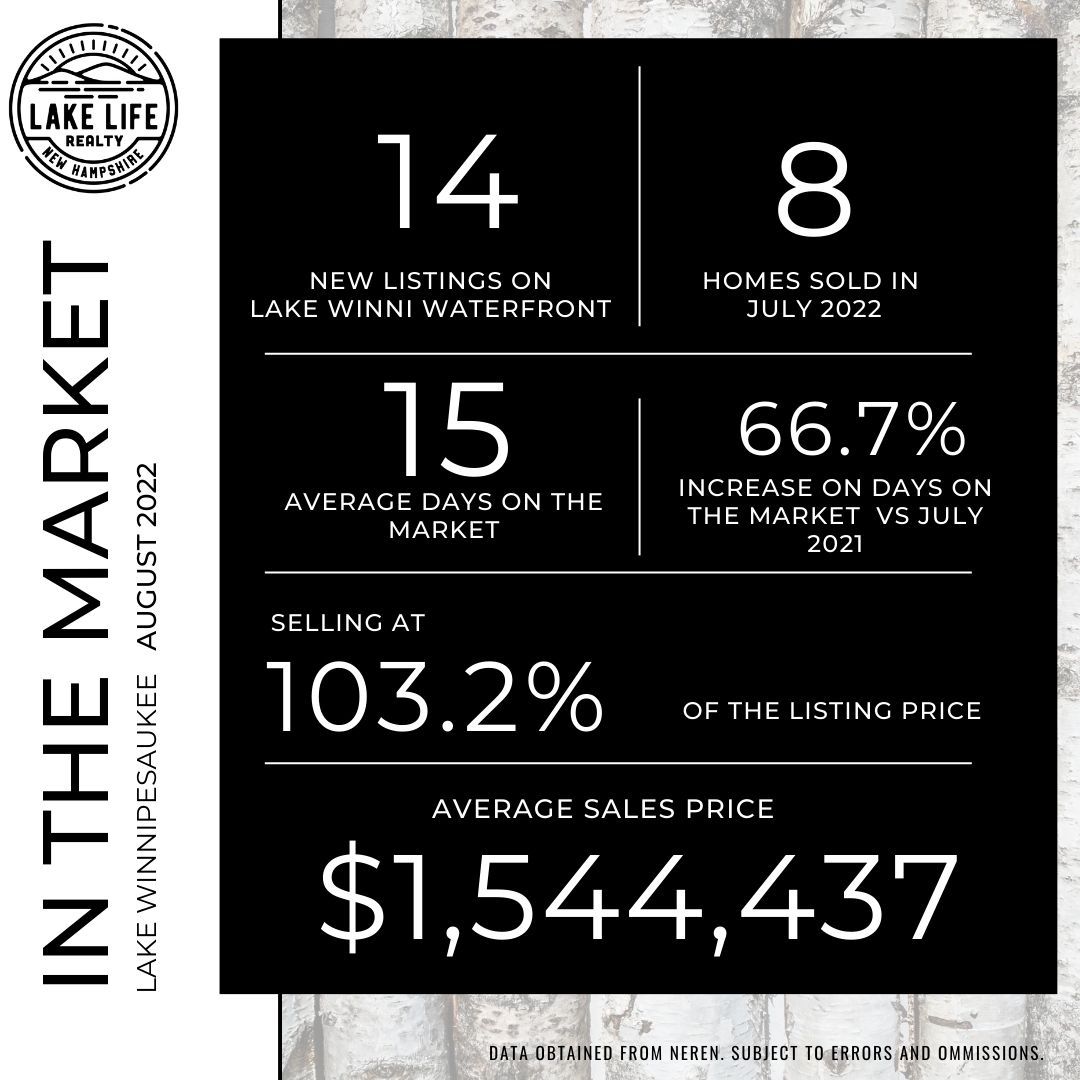 SOLD
3 of the 8 homes sold last week were island properties. Lake Life Realty sold the highest and lowest priced properties last month. The lowest was an entire island to yourself on Little Gansy. It last sold as a covid escape place for $285k in Oct 2020- with no changes we sold it for $415k- $65k over asking. This property has no septic, no running water, no electricity just a little wood stove. The previous owners would drive up launch their canoe at States Landing and paddle out to their island for access.
The highest priced sale was with buyers of ours who have been looking for 2 years. It was a multiple offer situation that they won with $390k over asking- no contingencies, cash. 285 Long Point Rd in Moultonborough- a beautiful level yard, walk-in sandy beach with views out to the Ossipee Mtns. Only 2 of the eight that sold last month closed with financing.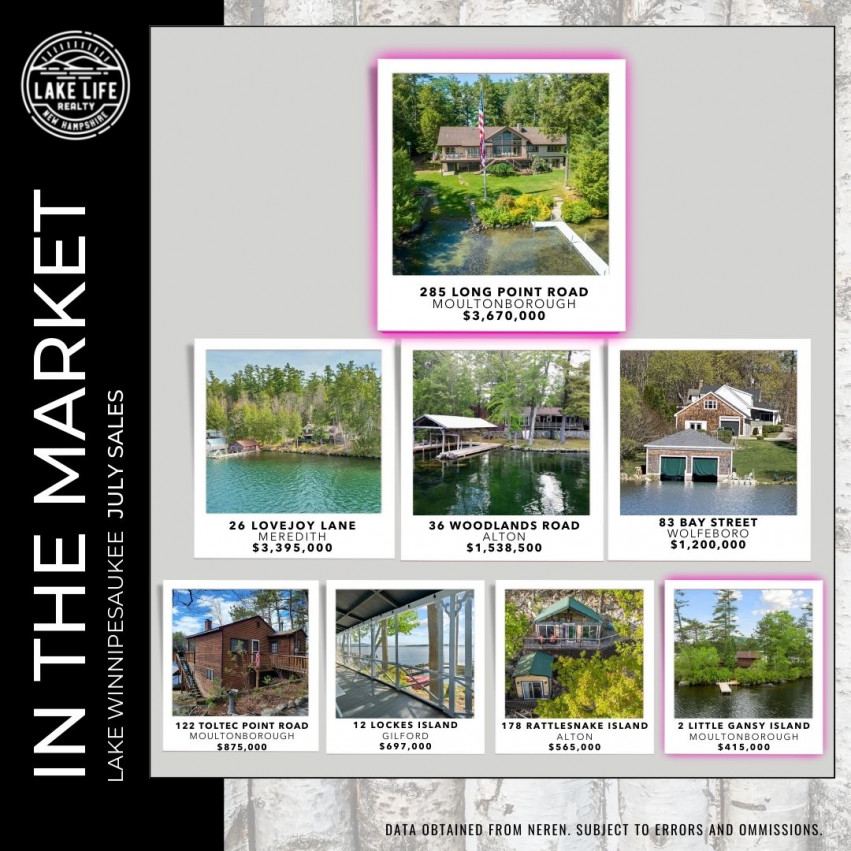 Selling Your Home?
Get your home's value - our custom reports include accurate and up to date information.
Get Home Value