February 2021 Lake Winnipesaukee Report
Losing more Inventory
Lake Winnipesaukee single-family residential, privately owned waterfronts are continuing to see less and less available inventory. Last month 5 properties sold and just 2 properties enter the market. Only 4 of the 8 towns on the lake saw sales close last month: Laconia, Meredith, Moultonborough and Tuftonboro. No big ticket sale prices with the highest closing at $1,800,000. The asking price of this highest sale in January was $1,875,000. On the market for 55 days till it was under contract, click HERE to view 17 Wentworth Cove Rd in Laconia - this property is the second lot in fromt the Governors Island bridge.
The lowest priced sale was located on Bear Island and closed for an even $400k, where they were asking $449k. This parcel had views of the Ossipee Mountain Range and was a 6 bedroom 5 bathroom home. Click HERE to view more! The other 3 properties closed for full asking or more! Surprisingly the one that sold for its full $1,650,000 price was on the market for 192 days before going under contract. This was likely a tear down location for a new construction home located in Salmon Meadow Cove on a beautiful peninsula with 365' of shoreline.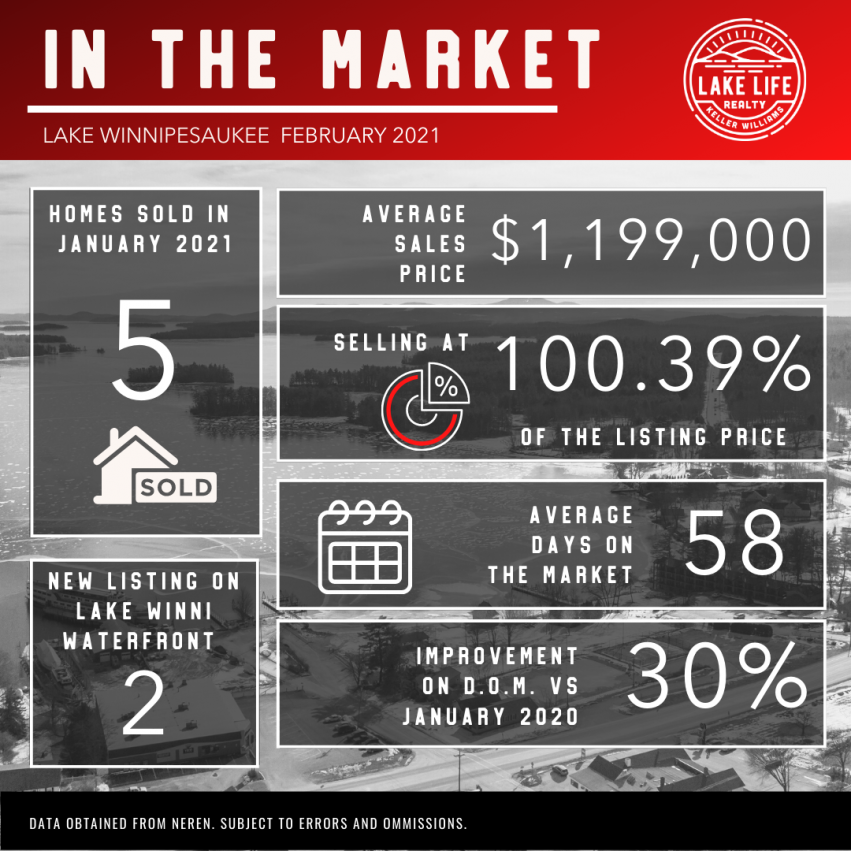 $121,000 over asking!
3 Allen Road in Tuftonboro was under contract in just FOUR days and closed for $121k over asking. Click HERE to see the full listing. It sold even being winterized with no electricity even available to be turned on! Of all FIVE properties that sold last month all but 1 were cash purchases.
At the time of writing this blog 18 properties were available on the lake to purchase and another 9 are under contract currently. Click HERE to view all 18 available! FOUR of those 18 just hit the market within the last week and only 1 in Gilford and 1 in Meredith are for sale.
We highly recommend if you are looking to sell but have no where to go, still list the property and have it contingent on you finding suitable housing! Some buyers are willing to accept a situation like this and are happy to so if it means they have finally locked in on a place!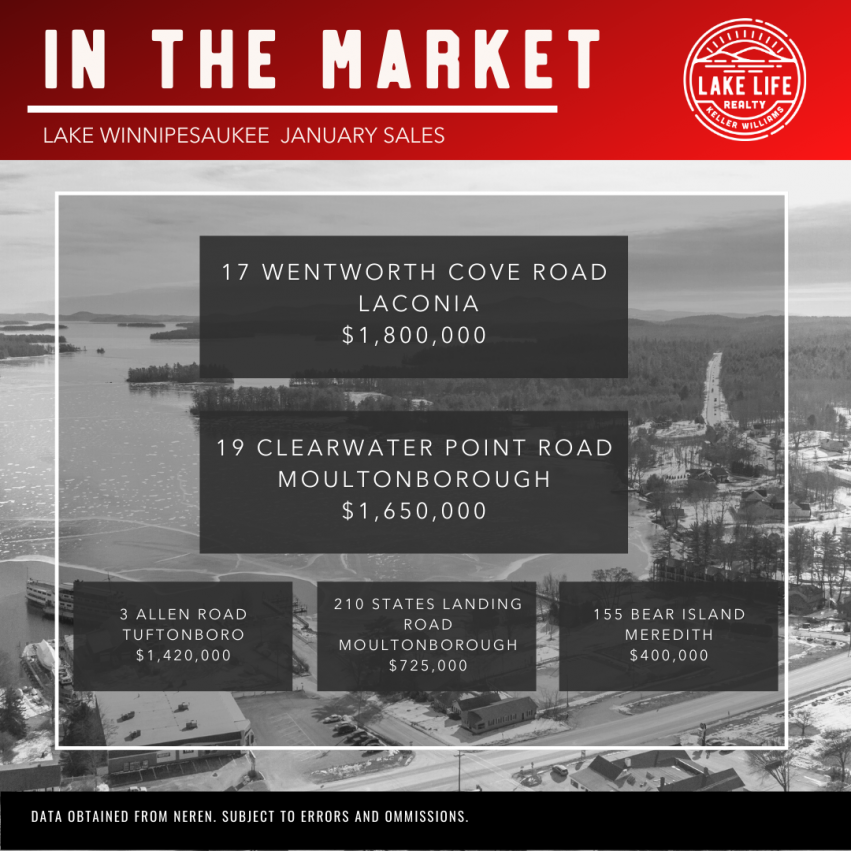 Selling Your Home?
Get your home's value - our custom reports include accurate and up to date information.
Get Home Value