Indulge in Bliss: Discover the Top 5 Ice Cream Gems in the Lakes Region

Welcome to our mouthwatering journey through the picturesque Lakes Region, where frozen delights await at every turn. In this blog, we will unveil the crème de la crème of ice cream destinations, guiding you to the top 5 spots that will send your taste buds into pure ecstasy. Get ready to savor creamy scoops, innovative flavors, and unforgettable treats that will leave you craving for more. Join us as we dive into this delectable adventure and discover the ice cream parlors that truly capture the essence of the Lakes Region's frozen delights.
Baileys Bubble
Wolfeboro
Satisfy your chocolate cravings at Bailey's Bubble in Wolfeboro, NH. Indulge in their heavenly Chocolate Chip with Penuche ice cream, featuring velvety chocolate, delectable chocolate chips, and a caramel twist. Experience the ultimate chocolate delight at Bailey's Bubble.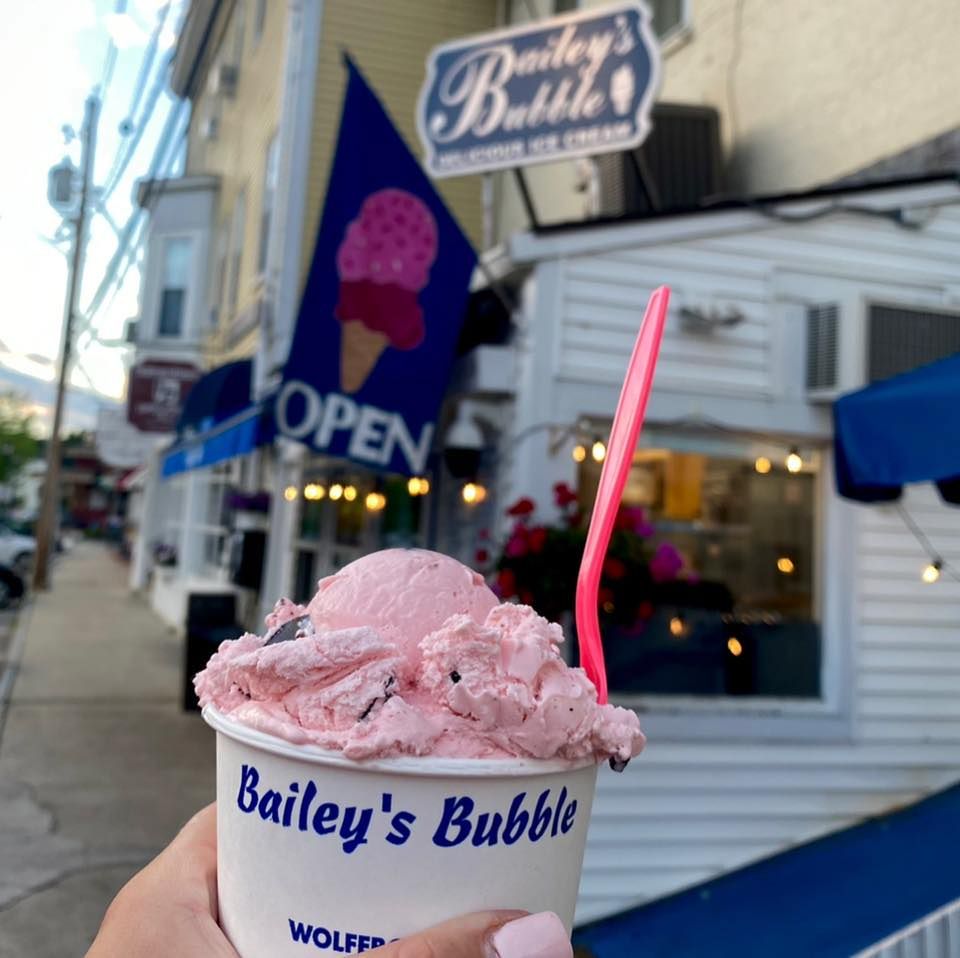 Liliuokalanis Ice Cream & Coffee Bar
Laconia
Liliuokalani's Ice Cream & Coffee Bar in Laconia, NH is a haven of sweet indulgence. Treat yourself to their heavenly Parfait Sundae, featuring layers of velvety ice cream, delectable toppings, and a dollop of whipped cream. Savor the ultimate dessert experience at Liliuokalani's.
Jordan's Ice Creamery
Belmont

Experience the true taste of homemade goodness at Jordan's Ice Creamery in Belmont, NH. Indulge in their signature flavors, including the beloved Moose Tracks and refreshing Peppermint Stick. Every delightful scoop is made with love and crafted in-house, ensuring a rich, creamy texture and flavors that will transport you to ice cream paradise. Treat yourself to the authentic pleasure of homemade ice cream at Jordan's Ice Creamery.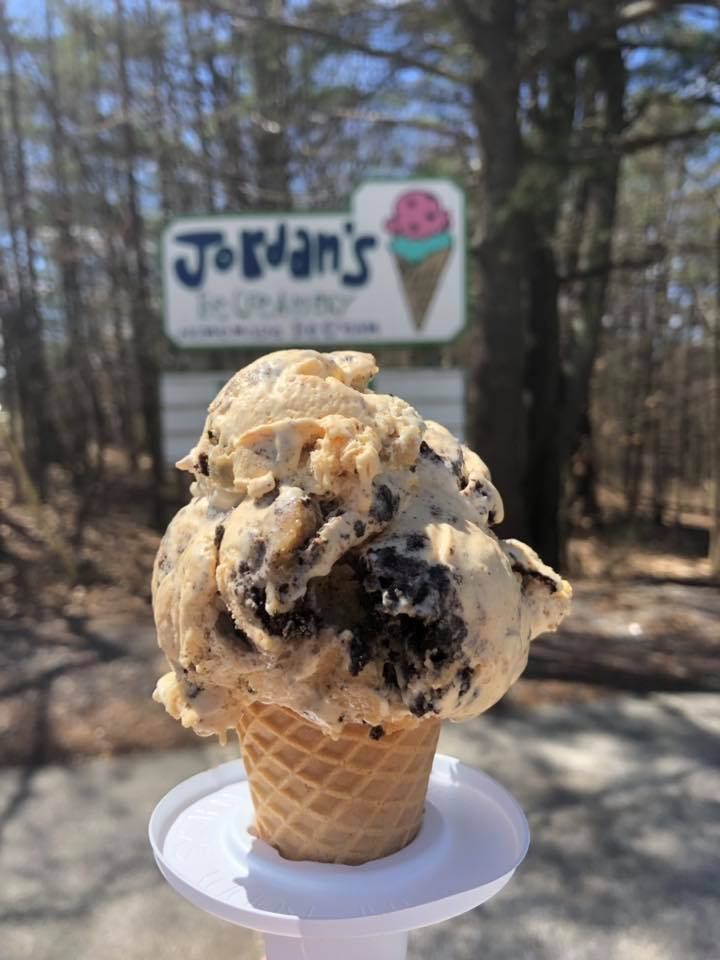 Happy Cow Ice Cream Shop
Laconia
Discover pure happiness at Happy Cow Ice Cream Shop in Laconia, NH. Delight in their standout flavors, including the irresistible Graham Central Station and Mocha Chip. Experience the blissful combination of graham cracker pieces, chocolate chunks, and creamy goodness in Graham Central Station, or indulge in the perfect harmony of coffee and chocolate with Mocha Chip. Happy Cow Ice Cream Shop is your destination for pure ice cream joy.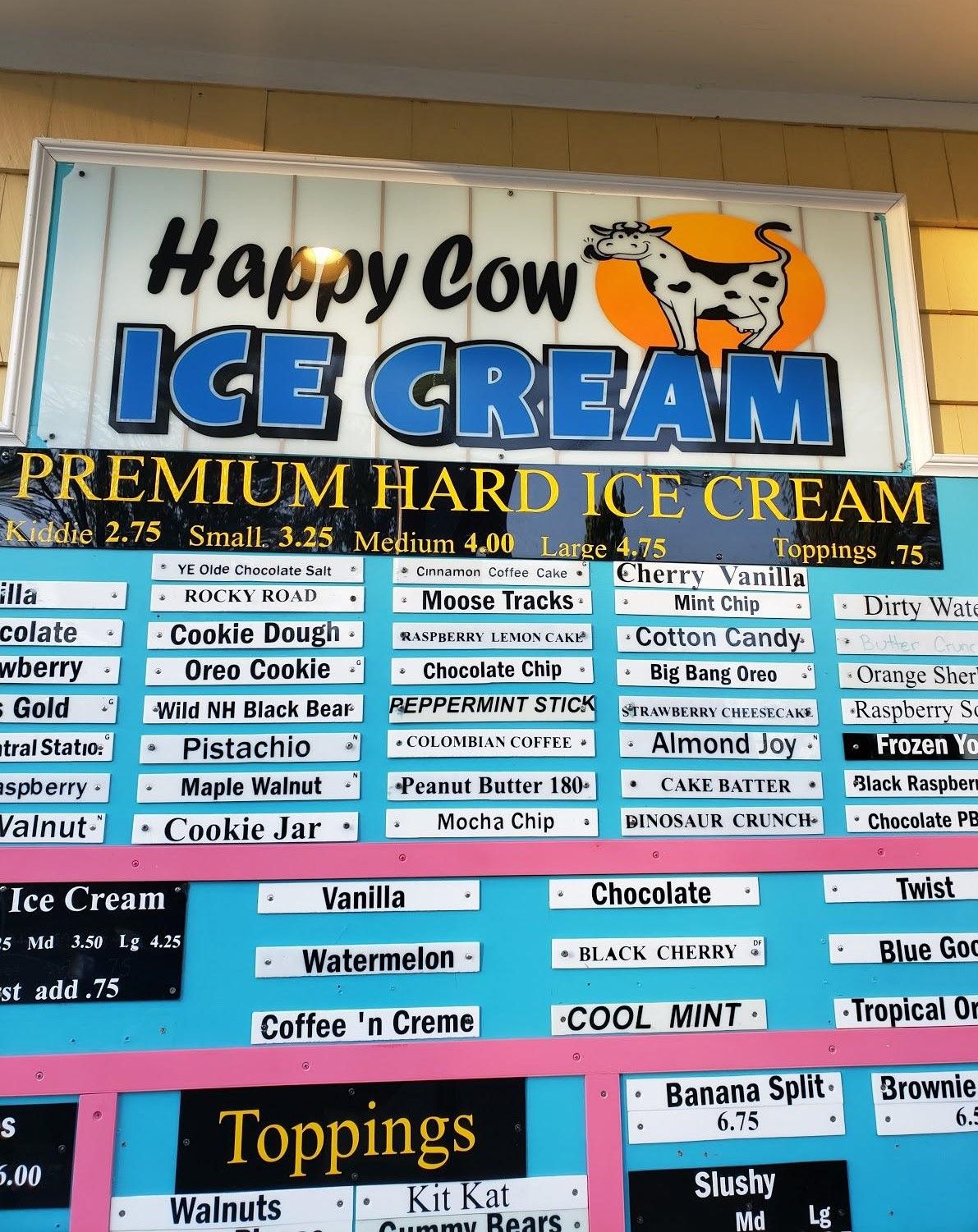 The Sandwich Creamery
Sandwich
Immerse yourself in tradition at The Sandwich Creamery in Sandwich, NH. This local small business, run by the Merriman family, has been delighting visitors since its establishment in 1995. Indulge in their artisanal ice creams and handcrafted farmstead cheeses, experiencing the finest flavors of New Hampshire. Discover the essence of passion and quality at The Sandwich Creamery.