July 2020 Lake Winnipesaukee Report
Wait till we see July #'s!
Things keep heating up in the Lakes Region! New properties are being scooped up fast with multiple offers and over asking AND properties that have sat for a long time are also finally going under agreement! The average sales price is up, list to sales price ratio is up and closings are up!
Look at the difference from June 2019 to now:
Year over year we still are short with 2019 having 65 sales YTD for residential privately owned waterfront single-family properties with a total of $95,240,000 in sold volume. This year 57 sales with a total sold volume YTD of $79,060,149. WHY? The inventory is so low, there is little to buy. We are seeing a large influx of buyers due to Covid-19. They are looking for a vacation "escape" home, retiring early now, looking for a home to work virtually from now on, investing in real estate versus stock.... just to name a few!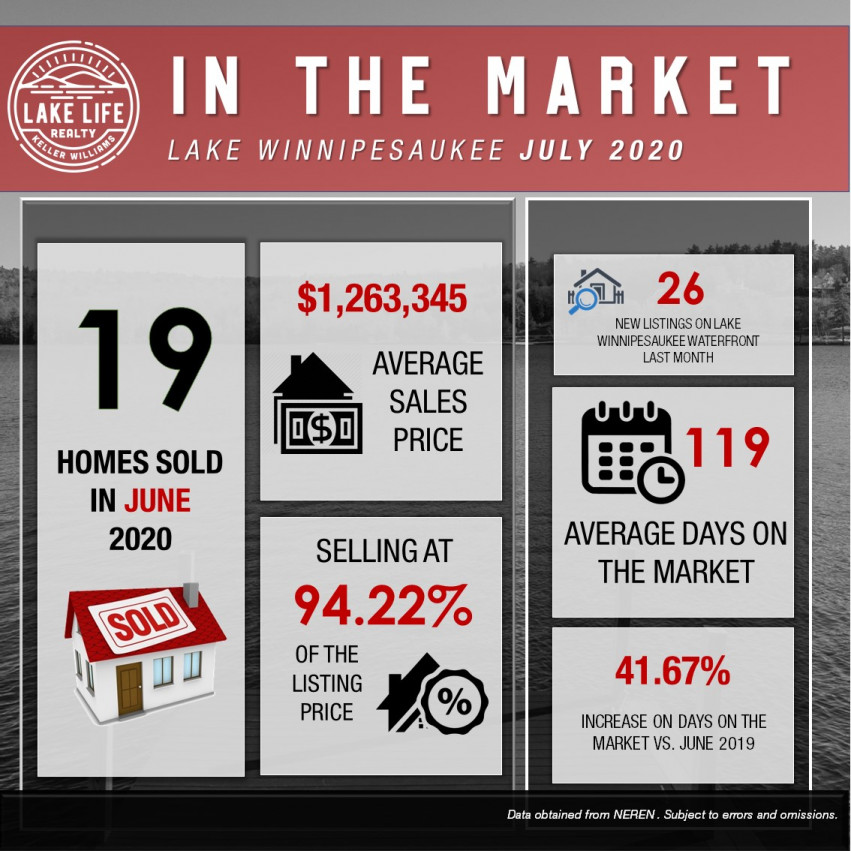 There's More than Meets the Eye....
87 Jeremiah Smith Rd in Moultonborough was listed for $2,695,000 and went under agreement after 115 days on the market, closing at $2,465,000. Many calls and inquires we received on this and it was not our listing. What was not advertised in the properties general description was a Right of Way for other parties up the road who had rights to cross over and use this properties beach. Many did not feel comfortable with this, hence the price difference and days on market.
Homes like this there are buyers lining up, but it takes the details to know the whole situation. Another example was 2 Camp Rd in Moultonborough. What would be a desirable property it too had a "glitch", extremely shallow waters. It was communicated that a jet boat would be the best option in order to use the dock for the expected majority of the summer season. Advertised as a 2 bedroom septic was also worrisome to buyers and the property did not come up for many in their online searches if they had a 3+ bedroom criteria. It did have "other sleeping rooms" in it, but many would not have known.
These are two of many great examples why having a realtor work for you on your behalf who is knowledgable about the area is the most advantageous way to buy, especially in this market and why having a listing agent work for you to best get your property sold to the right buyer.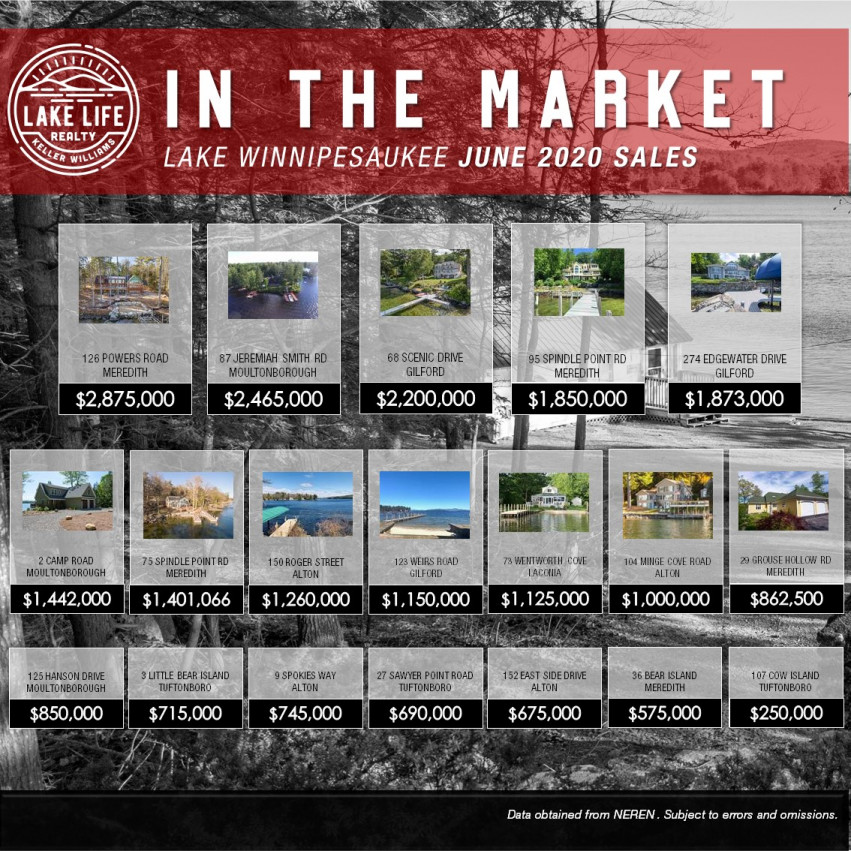 Selling Your Home?
Get your home's value - our custom reports include accurate and up to date information.
Get Home Value