July 2021 Lake Winnipesaukee Report
10 vs 19!
Last year for the month of June, 19 privately owned waterfronts on Winnipesaukee closed, versus the 10 that just closed for 2021. 2 of the 10 were island properties! There are 2 big outliers that are throwing the list to sales price ratio down. One of which was listed at $4.2M that closed for $3,650,000- 100 Wyman Trail in Moultonborough. These sellers didn't have any rush to sell and had just purchased it with minimal to no changes back in Dec of 2019 for $2,625,000. The other outlier was on Governors Island listed for $5,995,000 and closed for $5,280,000 after just 4 days on the market as a cash purchase. Not sure what led to the price difference after such a short period of time on the market for this property.
SIX of the 10 properties closed for asking or over asking. To get on the lake in a seasonal camp on a small lot pre-covid was possibly $500k-$700k. Now 5 Leeward Shores in Moultonborough just closed which is one of these starter properties/tear-downs and it just closed $100k over asking for $1.2M for a .5 acre lot with 137' of waterfront, close to Long Island Bridge and the town boat launch with a 3-season home.
Last year the average sales price for June was $1,263,345 - a $558,155 difference! 16 days on market now versus 199 days then!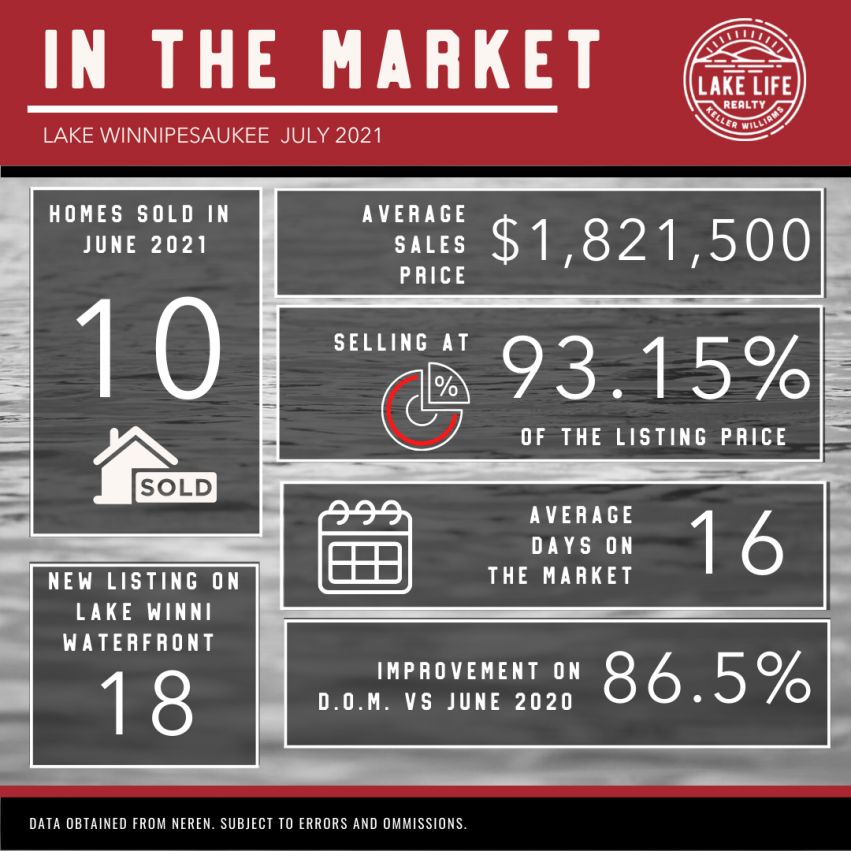 21
Currently there are 21 properties on the lake under contract - 4 being island properties. Only THREE of which had Days on market over 14 days, the rest all went under contract in 13 days or less! We keep saying $2M is the new $1M- a property was just listed in Moultonborough two days ago at $5.1M and already has 4 offers and counting all over asking!
There are multiple buyers out there in the $5M+ price than ever before! Who can we help next!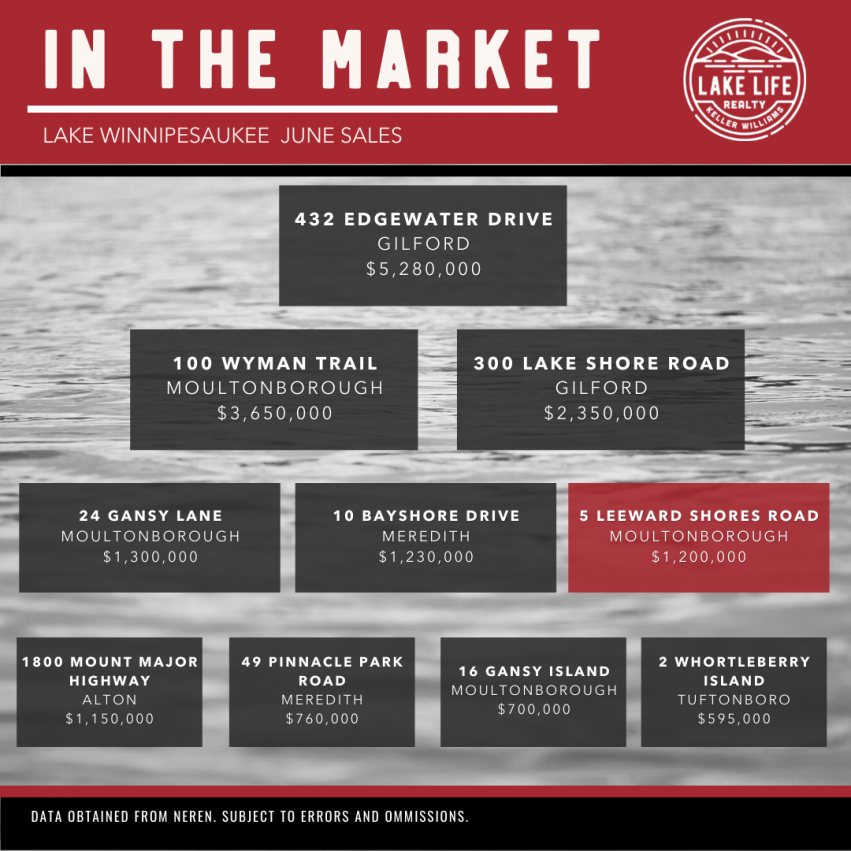 Selling Your Home?
Get your home's value - our custom reports include accurate and up to date information.
Get Home Value