Lake Life Local Events July 11th-17th
Game Time Trivia at Hobbs Tavern July 11th
Monday 7-9pm | Hobbs Tavern | 2415 White Mountain Highway, West Ossipee
Swing by Hobbs Tavern on Mondays at 7pm for Game Time Trivia. Great Prizes!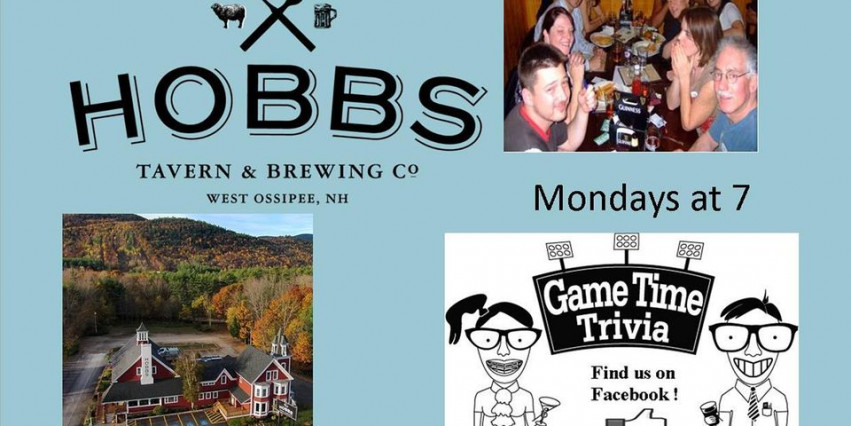 The Hidden History of Lake Winnipesauke July 12th
Tuesday 6-8pm | Laconia Public Library | 695 Main Street, Laconia NH
From the time of the earliest Native Americans, Lake Winnipesaukee has experienced a rich yet often forgotten history. Known by many as "America's Oldest Summer Resort," the area's first summer home was built in Wolfeboro by a royal governor. The Massachusetts border once extended all the way to Laconia, while Center Harbor served as the site of the country's first college sports rivalry. Join local historian and author Glenn Knoblock, in the Laconia Rotary Hall (Auditorium), as he reveals the overlooked history of this unique region. Please sign up in advance by calling (603) 524-4775x600 or emailing [email protected].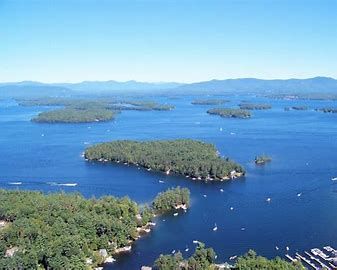 Moonlit Hike at Prescott Farm July 12th
Tuesday 7-9pm |Prescott Farm Environmental Education Center | 928 White Oaks Road, Laconia NH
Explore Prescott Farm in a different and special way. Inspired by the weather and the dynamic calendar of the natural world, topics discussed on our moonlit walk will vary but may include identifying constellations, habits of nocturnal animals, and testing your own night vision abilities.

Ages: Adults
Admissions: $12(nonmembers) Free for members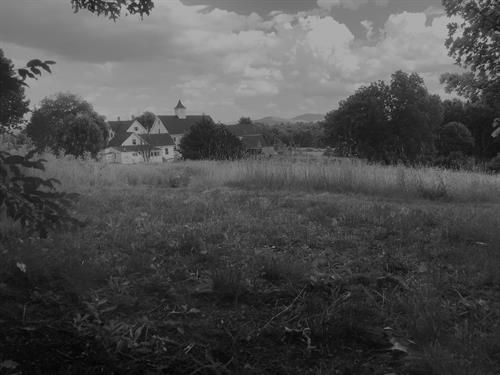 Summer Music Nights July 11th & 12th
Mondays & Tuesdays 5:30-8:30pm | Castle in The Clouds| 455 Old Mountain Road, Moultonborough NH
Join us for dinner and live music as you watch the sunset over Lake Winnipesaukee from our beautiful outdoor terrace! Come with your dinner partners and an appetite for classic American fare with unique twists. The Carriage House Restaurant was named the 2021 Editor's Pick for Mountain View Dining in Yankee Magazine's Best of NH!
Music Nights are by reservation only and require a $12 per-person cover charge paid online in advance (children ages 4 & under do not require a cover charge). Your reservation guarantees your table for the whole evening, so you can mingle on the terrace, peruse the exhibit gallery, or admire the historic carriage house and always have your seat to come back to. If you are looking to tour the Lucknow Mansion admission is open Thursday – Monday from 10 – 4 pm.
We recommend making your reservation at least 1-2 weeks in advance, as Music Nights tend to sell out quickly!
JULY
Monday, July 11th – Jonathan Sarty (Sold Out)
Tuesday, July 12th – Mitch Alden (Sold Out)
Monday, July 18th – Mark Bartram (Sold Out)
Tuesday, July 19th – Joel Cage (Sold Out)
Monday, July 25th – Eric Grant (Sold out)
Tuesday, July 26th – Jared Steer Duo (Sold Out)
AUGUST
Monday, August 1st – James Allen (Sold Out)
Tuesday, August 2nd – Cindy Duchin (Sold Out)
Monday, August 8th – Mitch Alden (Sold Out)
Tuesday, August 9th – Tim Hazelton (Sold Out)
Monday, August 15th – Joel Cage (Sold Out)
Tuesday, August 16th – Mark Bartram (Sold Out)
Monday, August 22nd – Mark Bartram
Tuesday, August 23rd – Jared Steer Trio (Sold Out)
Monday, August 29th – Eric Grant (Sold Out)
Tuesday, August 30th – Jared Steer
SEPTEMBER
Monday, September 5th – Jeff Mitchell
Tuesday, September 6th – Eric Grant
Monday, September 12th – Joel Cage
Tuesday, September 13th – Jared Steer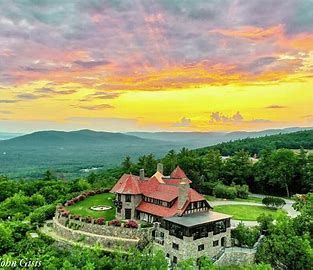 Food Truck Tuesday with Mak'n Ends Meat and Tracy Girl Food Truck July 12th
Tuesdays 11am-2pm | Lake Life Realty HQ | 87 Whittier Hwy, Moultonborough
Food Truck Tuesdays are back! Stop in at Lake Life HQ for some delicious food!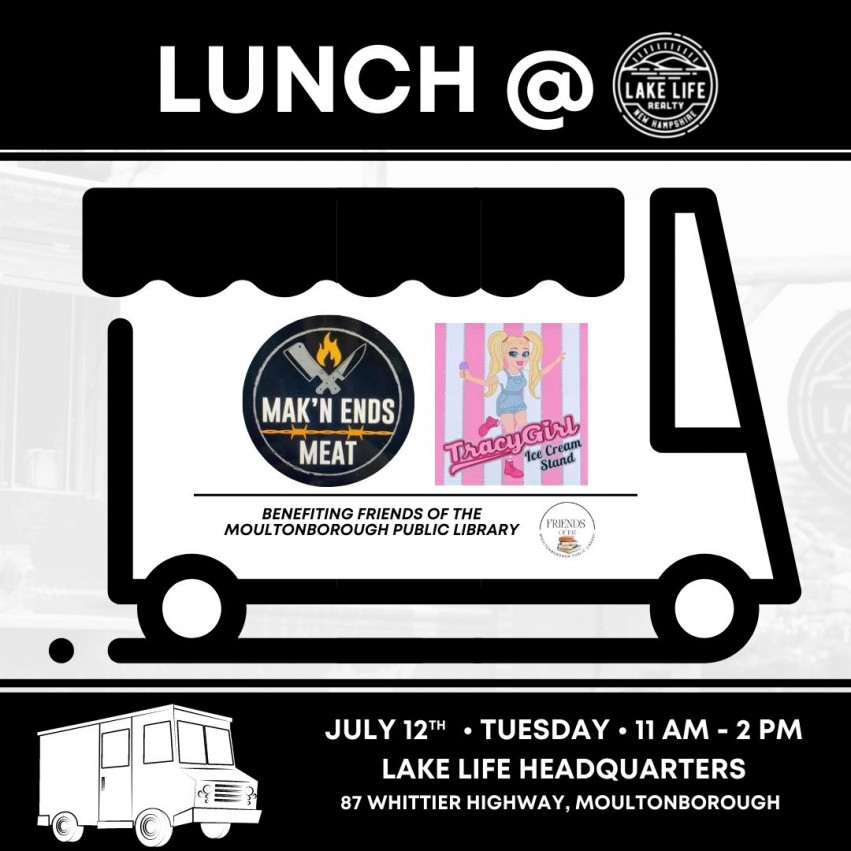 Watercolor Workshop with Pat Edsall July 13th
Wednesdays 1-3pm | Lakes Region Art Gallery | 120 Laconia Rd Suite 300 Tanger Outlets, Tilton
With Pat Edsall
Call 603-472-3733 or email [email protected] to pre-register with Pat and save yourself a spot at the table!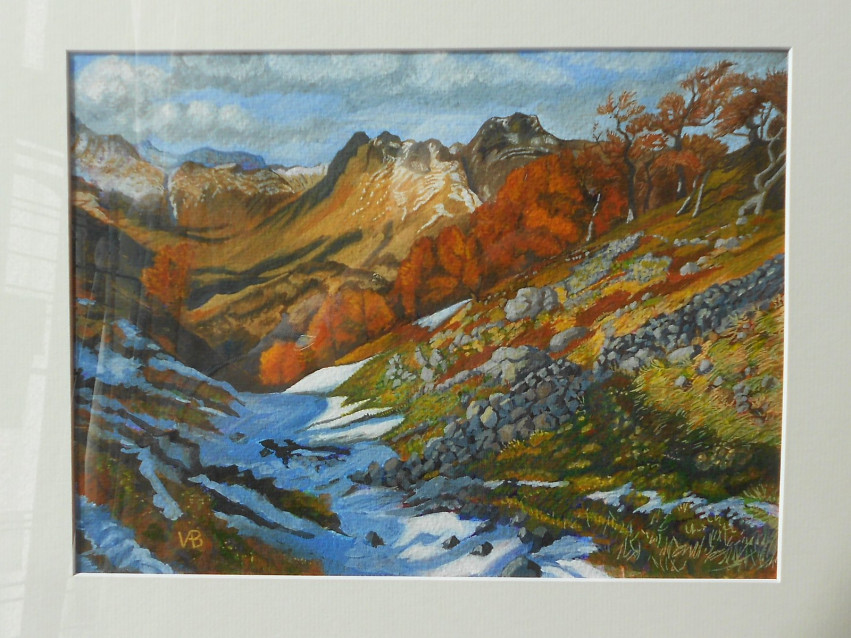 Evening Yoga on the Lawns of Lucknow at Castle in the Clouds July 13th
Wednesdays 6pm-7pm | Castle in the Clouds | Rt 171 455 Old Mountain Rd, Moultonborough NH
Wind down in the evening with yoga on the Lawns of Lucknow! An experienced local yoga instructor will lead enthusiasts of all levels in evening yoga. Relish the tranquility that comes from doing yoga in a beautiful outdoor mountain setting. Remember to bring your mat and water bottle with you! Each session is approximately one hour long. Whether you have never done yoga before or if you practice it regularly, you will find relaxation and enjoyment in this class geared to all ages and skill levels.
Please plan to arrive at 5:45 pm for check-in at the front of the Carriage House, we'll make our way up to the Lucknow Mansion as a group via the footpath.
$15 per person per class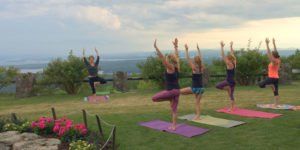 World Tavern Trivia Night at the Bob House July 14th
Thursdays at 6:00pm | The Bob House | 520 Whittier Hwy, Moultonborough
Join us every Thursday night until May!
Visit us at www.thebobhouseandreelntavern.com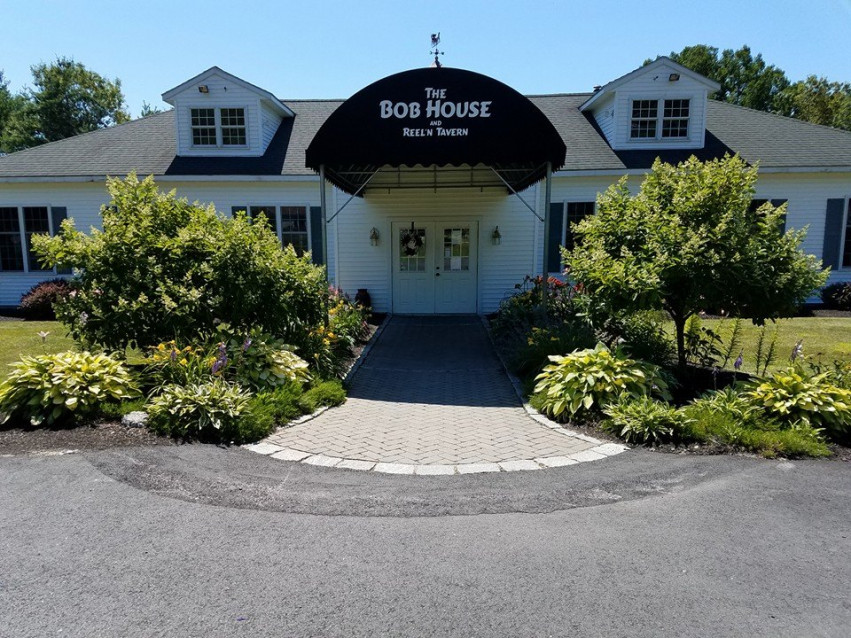 Garden Tour at Castle in The Clouds July 15th
Friday 9:30-11 am | Castle in The Clouds | 455 Old Mountain Road, Moultonborough NH
Join Castle in The Clouds Gardener, Gretchen Large in touring both Lucknow's historic and modern garden landscapes and leave with some general gardening tips and tricks for you to use at home! Gretchen is excited to share her passion for gardening – displayed in the beautiful and thoughtfully designed outdoor spaces around the Castle – with you. She even has her own business called The Random Gardener!
Visit Castle in The Clouds website for more details!

Village Pizza Cruise Nights in Bristol July 15th
Fridays 6-8pm | Village Pizza | 825 Lake Street, Bristol NH
Village Pizza Cruise Night Friday evenings at Village Pizza of Bristol hosted by Newfound Cruzers.

Raffles
Door Prizes
Parade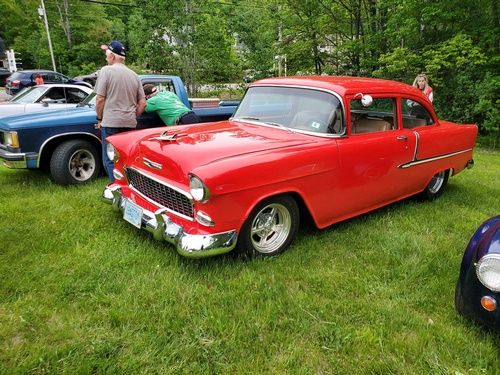 Live Music at Patrick's Pub July 15th-17th
Fridays, Saturdays & Sundays 4-6pm|Patricks Pub and Eatery | 1 Weirs Road, Gilford NH
Summer Music Nights at Patrick's Pub & Eatery. Enjoy LIVE Music Friday, Saturday & Sunday from 4-6PM. Visit www.Patrickspub.com/events for the full schedule.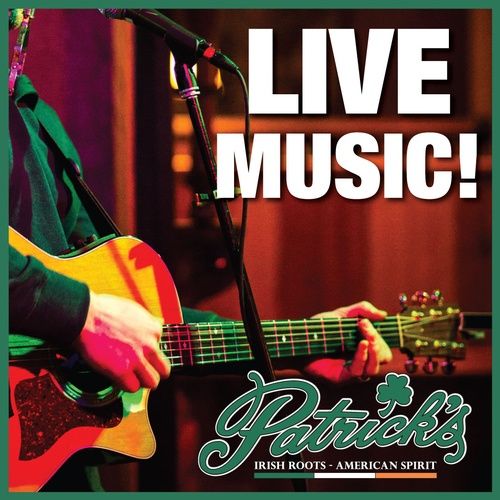 The Loft Wine Tasting Experience July 16th
Saturday 12-1pm | Hermit Woods Winery | 72 Main Street, Merideth NH
Join us for a wine tasting experience like no other in New England in our newly renovated Loft! Bob Manley, Co-Founder at Hermit Woods Winery, will share with you his wealth of knowledge and experience in the crafting of Hermit Woods wines and wine appreciation. There is a story in every bottle, and Bob will share those stories with you along with the many adventures the Hermit Woods team has experienced bringing their winery to life over the past ten years. Bob and his partners have traveled the world in their ever-growing quest to understand better wine and the craft of producing it. Bob will bring this experience to light during this 45 minute to an hour-long presentation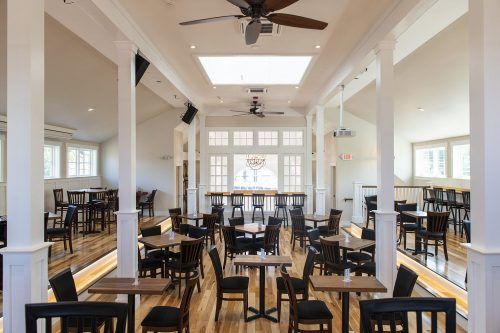 Hikers Club: Mt Roberts Trail at Castle in the Clouds July 16th
Saturday 9:00 am - 12:30 pm | Castle in the Clouds | Rt 171 455 Old Mountain Rd
Moultonborough, NH
Led by an experienced volunteer hiker, this week's hike is along Mt. Roberts Trail up to the top of Mt. Roberts. This moderate to difficult level hike is about 5 miles, has an elevation climb of approximately 1,350′, and will run from 9:00 am until 12:30 pm. This is a free event, though registration is required.


Humble Grunt Cornhole Tournament July 16th

Saturday 11am| High Octane Saloon | 1072 Watson Road, Laconia NH
Humble Grunt Cornhole tournament to support our Veterans this Saturday at High Octane Saloon, bags fly at 11!
Register online before July 13th at: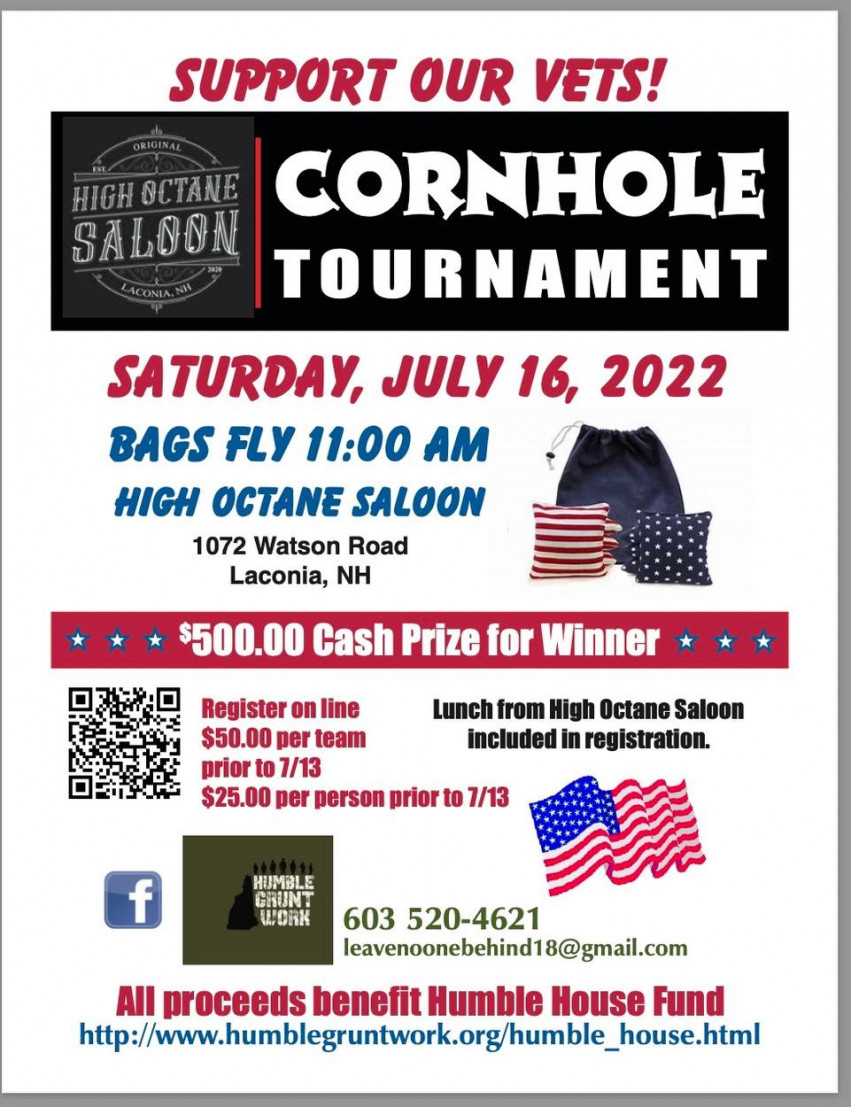 Saturday Afternoon Music Series on The Patio at Gunstock July 16th
Saturday 3:00 pm - 6:00 pm | Gunstock Mountain | 719 Cherry Valley Rd, Gilford NH
*The Patio will be open until 6pm on Saturdays for the Saturday Afternoon Music Series that starts at 3pm. Please Note: the kitchen will close at 5pm.
Saturday Afternoon Music Series:
July 16- Island Mark & Jammin' Jake

July 23- Garrett Smith

July 30- John Irish

August 6- Garrett Smith

August 13- B. Man & The Kid

August 20- Ang Stewart

August 27- John Irish

September 3- Island Mark & Jammin' Jake

September 17- Sammy Blanchette

September 24- John Irish

October 1- B. Man & The Kid

October 8- White Dog Duo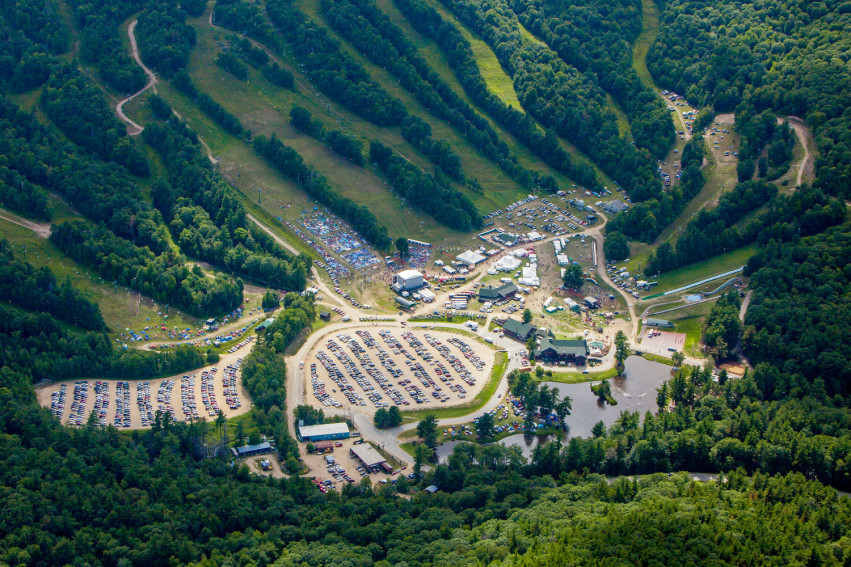 Live Music at Twin Barns July 15th
Friday 6-9pm | Twin Barns Brewery | 194 Daniel Webster Hwy, Merideth NH
Come down to Twin Barns Brewery Friday July 15th to catch Josh Foster!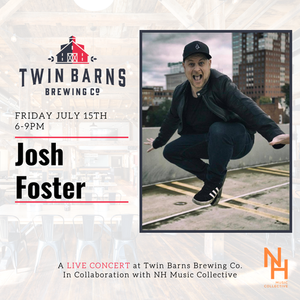 Live Music at Twin Barns July 16th
Saturday 6-9pm | Twin Barns Brewery | 194 Daniel Webster Hwy, Merideth NH
Come down to Twin Barns Brewery Saturday and Sunday July 16th to see Dakota Smart live!
Swim With a Mission Open Water Swim July 16th
Saturday 7am-12pm | Wellington State Park | 614 w Shore Road, Bristol NH
Swim with a Mission's Open Water Swim on Newfound Lake is a fundraising swim event which raises money to support New Hampshire Veteran Organizations. There are individual options of 1K, 5K or 10K, and a 10K relay option. The US Navy SEALs are on hand to cheer on the participants!
Swimmer Registration: $100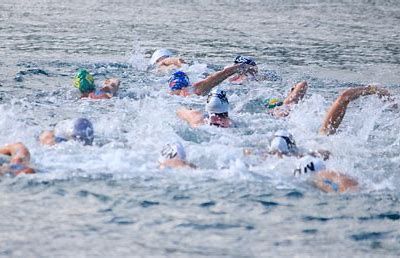 Gilmanton Community Farmers Market July 17th
Sunday 11am-2pm | Gilmanton Year-Round Library
Come and join the fun at opening day at the Gilmanton Community Farmers Market, season 2022! As always, we will have amazing farmers and vendors, and wonderful live music and food truck!

Mark your calendars friends!

Selling Your Home?
Get your home's value - our custom reports include accurate and up to date information.
Get Home Value