Lake Life Local Event April 5th-11th
Trivia Night April 5th
Monday 7-9pm | Hobbs Tavern & Brewing Company | 2415 White Mountain Hwy, West Ossipee
Put your brain power to the test every Monday night here at Hobbs Tavern and brewing Company! Our friends at Game Time Trivia brings the fun while we serve up our great food and fresh beer.
Be sure to call us at 603-539-2000 to reserve a table for you and your team and get 5 bonus points to start the night. Winning teams walk away with great prizes and of course bragging rights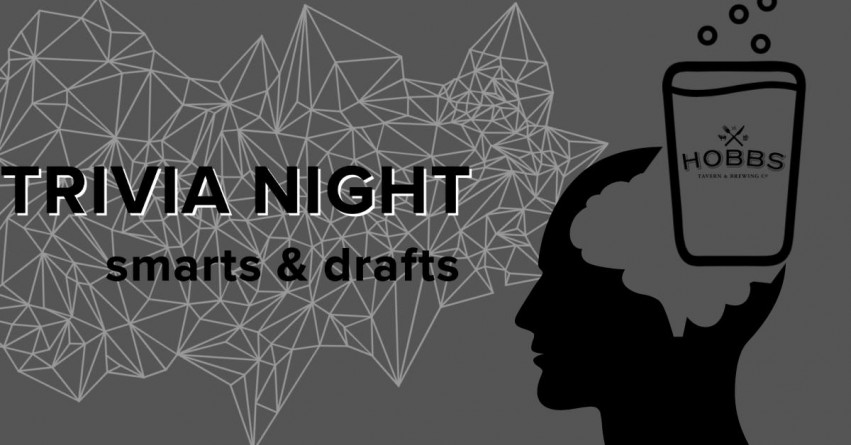 Wacky Wednesdays at Funspot April 7th
Wednesday 5-10pm | Funspot | 579 Endicott St N, Weirs Beach

At #Funspot we love Wednesdays! From 5PM till close we've got discounts on #bowling, #pizza, and in our #tavern! See you at the Spot! 🕹️🎳⛳🎂🍕🍺😀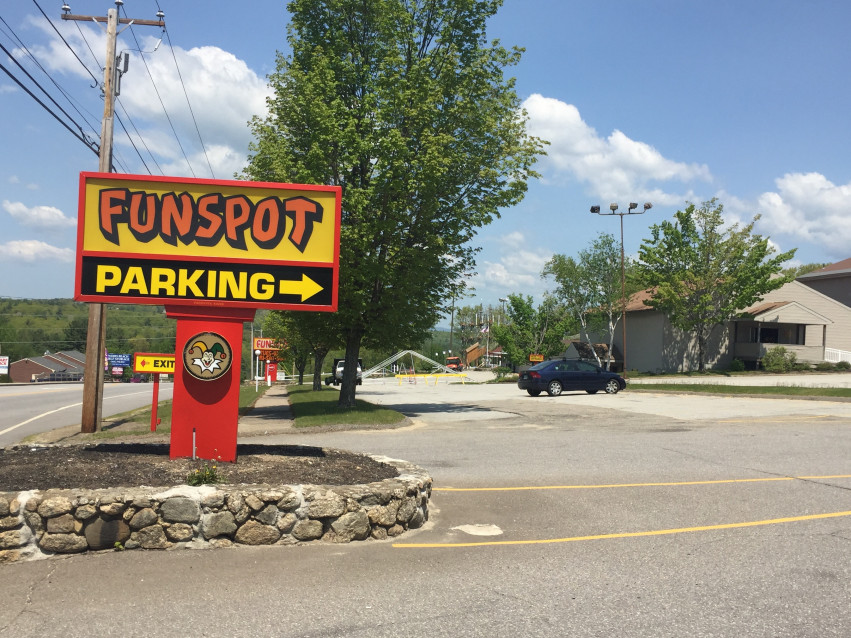 Beer Trail April 7th-17th
Wednesday 7th-Saturday 17th | Hobbs Tavern & Brewing Company | 2415 White Mountain Hwy, West Ossipee
We joined forces with our fellow breweries on Route 16 from Ossipee to Conway to bring you the Route 16 Beer Trail in celebration of NH Craft Beer Week.
Visit Ledge Brewing Company, Moat Mountain Brewing Company, Sea Dog Brewing Company- North Conway, Tuckerman Brewing Company, Hobbs Tavern & Brewing Company and Hobbs Tap Room, from April 7th to 17th for your chance to win the Route 16 Brewery Swag Bag raffle! At each stop, find the trail map and scan the code to enter. One lucky winner will win an assortment of goodies from each of the 6 breweries at the end of NH Craft Beer Week.
The Fine Print: Must be 21+ to enter, no purchase necessary, one entry per brewery allowed with a max of six raffle entries per person.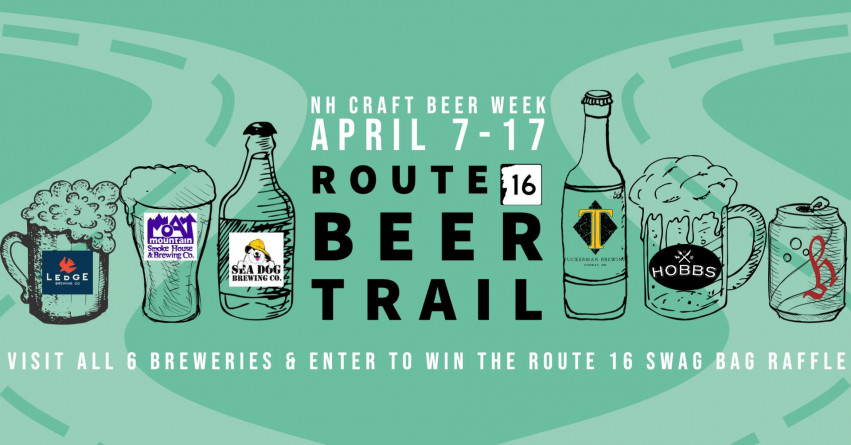 Game Time Trivia April 8th
Thursday 7-9pm | Hart's Turkey Farm Restaurant | 233 Daniel Webster Hwy, Meredith
Hart's Turkey Farm Thursday Night Trivia every week at 7PM
The biggest and best Trivia Night in the Lakes Region is found inside the comfy newly remodeled lounge at Hart's Turkey Farm. Outstanding food. Awesome Adult Beverages! Voted best trivia night in NH.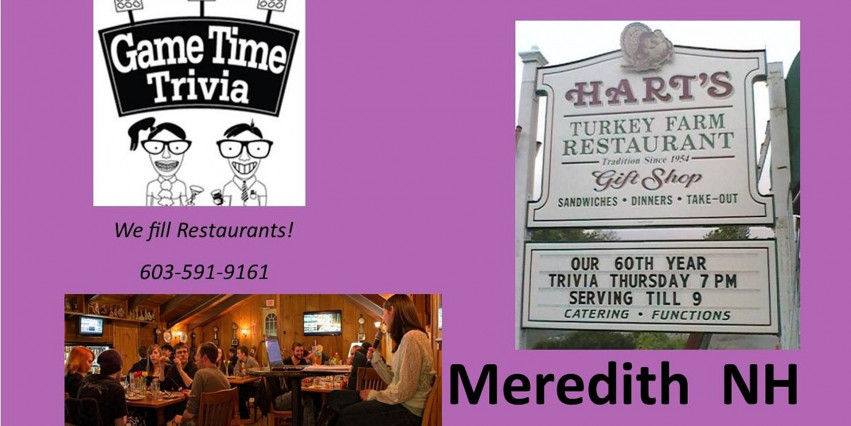 Brewery Challenge- The Rematch April 9th
Friday 4-9pm | Twin Barns Brewing Co | 194 Daniel Webster Hwy, Meredith
There are some great rematches over the years
Ali vs. Frazier, 1974 and '75
Celtics vs. Lakers, 1984 and '85
McEnroe vs. Borg, 1980 and '81
and soon to be among the greats
Burnt Timber vs Twin Barns Brewing
Come by Burnt Timber Tavern and witness one of the greatest rivalries - Pork Sliders and help raise money for NH Make a Wish Foundation.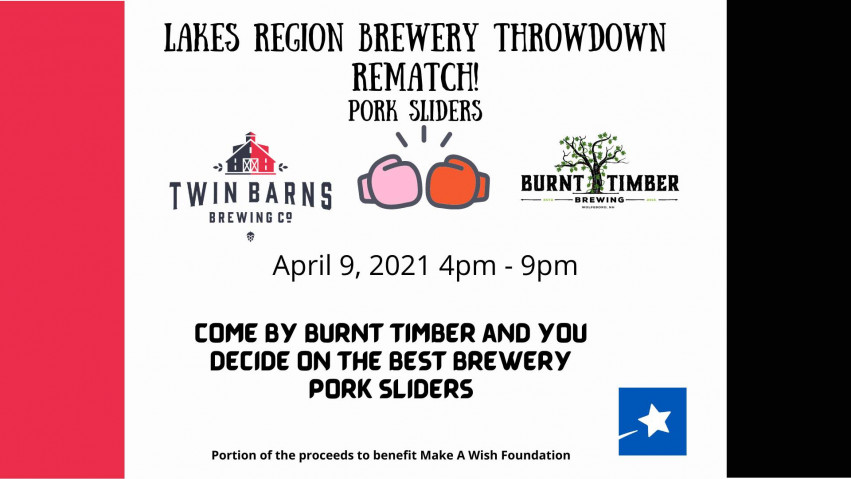 Matt the Sax April 9th
Friday 5-8pm | Twin Barns Brewing Co | 194 Daniel Webster Hwy, Meredith
Come by Twin Barns and grab yourself a proper beer that has been raised in a barn and enjoy some great music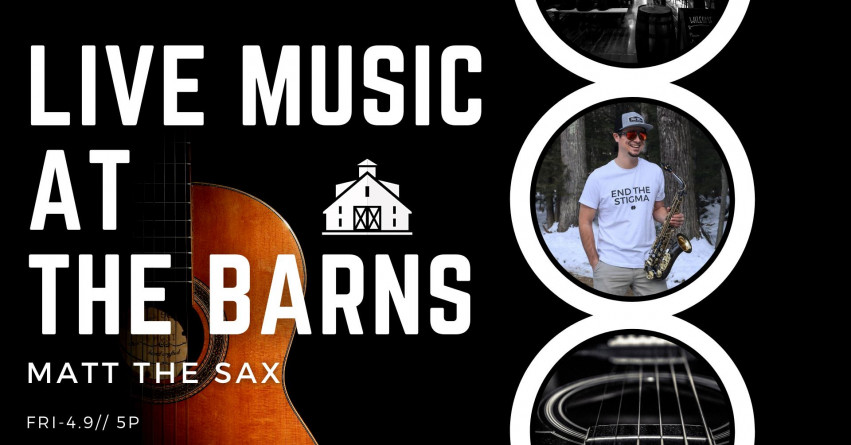 Firsts of the Year Songbird Search April 10th
Saturday 10am-12pm | Prescott Farm Environmental Education Center | 928 White Oaks Rd, Laconia
We have seen the first birds of the year return; the spring migration is beginning. We will search Prescott Farm to see and hear these tough travelers. Walk away with knowledge of what species to look out for in the coming weeks.
Recommended Ages: All
Physical Demand: [5]
Cost: $12 Non-Members; Free for Members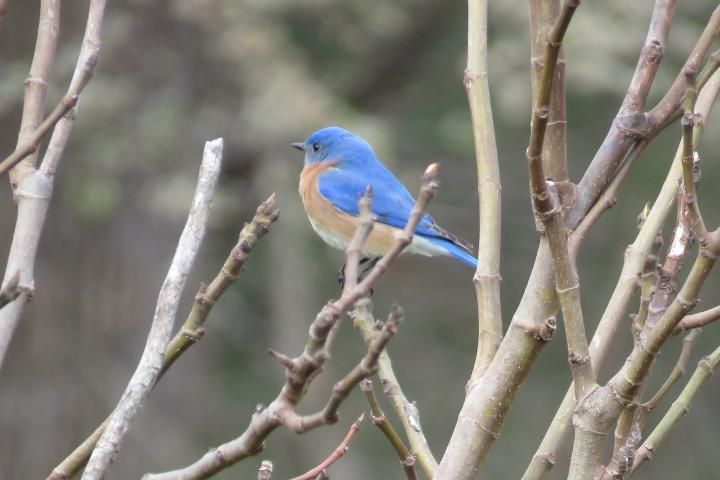 Nature Journaling: NH's Native Trees April 10th
Saturday 10-12pm | Squam Lakes Association | Zoom
It's the exciting time of year when trees start to show some seasonal change by developing buds and preparing to bloom! Participants will learn the basic components of a nature journal as well as the variety of forms and functions that these tools can take. We will discuss observation techniques for differentiating trees in order to identify them and notice seasonal differences. You will spend some time individually creating a nature journal entry with your own tree of choice, then share any surprising observations or journaling techniques that you liked!
Audience:
Everyone- children are encouraged to attend!
Location:
In the comfort of your home or wherever you may be!
Registration:
Registration is required. Please register by Friday, April 9th.
Materials:
This Adventure Ecology will take place over Zoom, so all participants should have access to a computer and a reliable internet connection. You'll also need the following:
-Paper or journal
-Art supplies: this is dependent on your comfort level. A simple pencil drawing can be beautiful. Watercolor, colored pencils, markers, or crayons could also be your utensils of choice.
-A nearby tree or picture of a tree. (if using a picture make sure to have several angles that include the ground nearby!)
-Everything necessary to observe your tree. I will be setting up a chair with my journal and a clipboard under a tree.
-Binoculars (optional: they would be helpful for observing taller trees)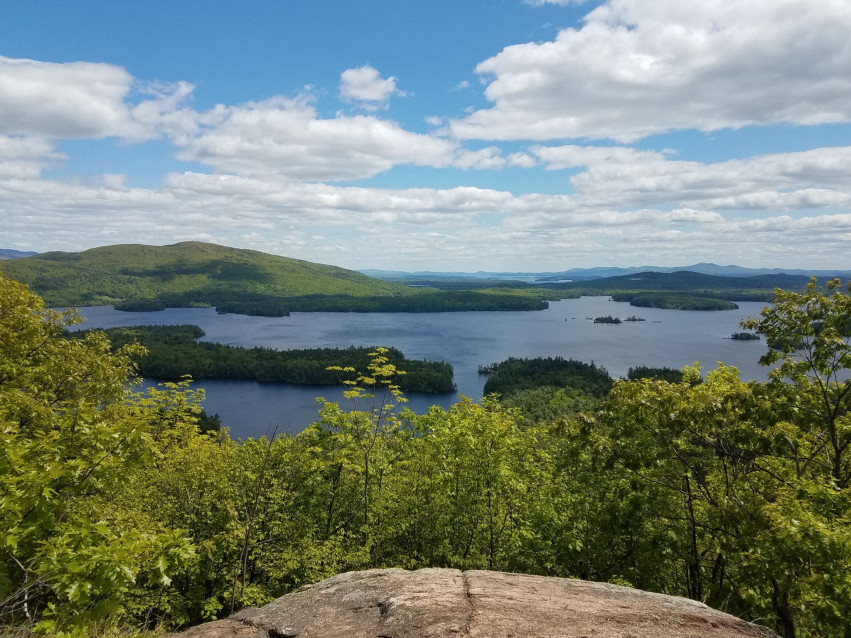 1st Annual Easter Egg Hunt April 4th Town Docks Summer Job Fairs April 10th & 11th
Saturday & Sunday 9am-6pm| Wolfeboro Inn | 90 N Main St, Wolfeboro

Join our Town Docks team and work in a fun, fast-paced environment overlooking Lake Winnipesaukee.
Attend our in-person Job Fair Weekends April 10 & 11 and April 17 & 18 from 9 am-6 pm at Town Docks Restaurant, 289 Daniel Webster Highway, Meredith, NH.
Now hiring all positions – walk in & meet us!
Questions? E-mail [email protected]
Masks and social distancing required.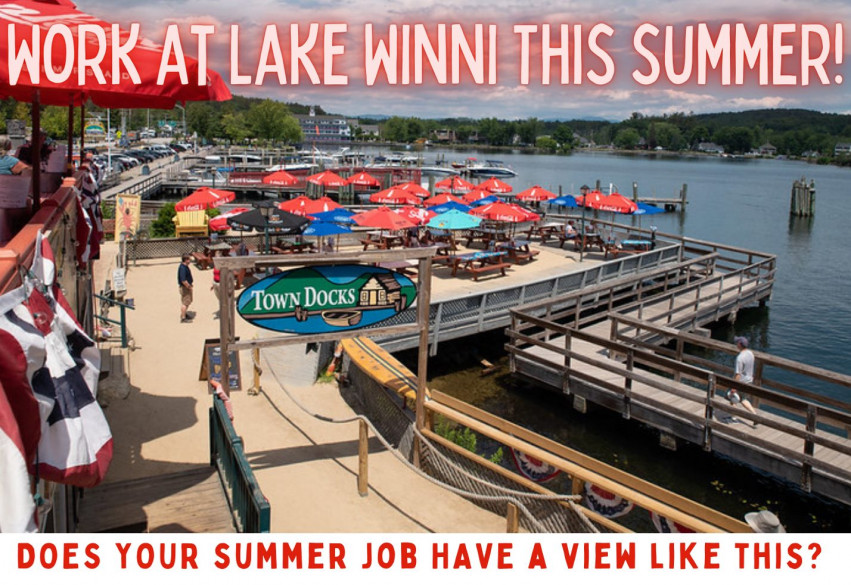 Selling Your Home?
Get your home's value - our custom reports include accurate and up to date information.
Get Home Value