Lake Life Local Event February 8th-14th
Trivia Night February 8th
Monday 7-9pm | Hobbs Tavern
Put your brain power to the test every Monday night here at Hobbs Tavern and brewing Company! Our friends at Game Time Trivia brings the fun while we serve up our great food and fresh beer.
Be sure to call us at 603-539-2000 to reserve a table for you and your team and get 5 bonus points to start the night. Winning teams walk away with great prizes and of course bragging rights.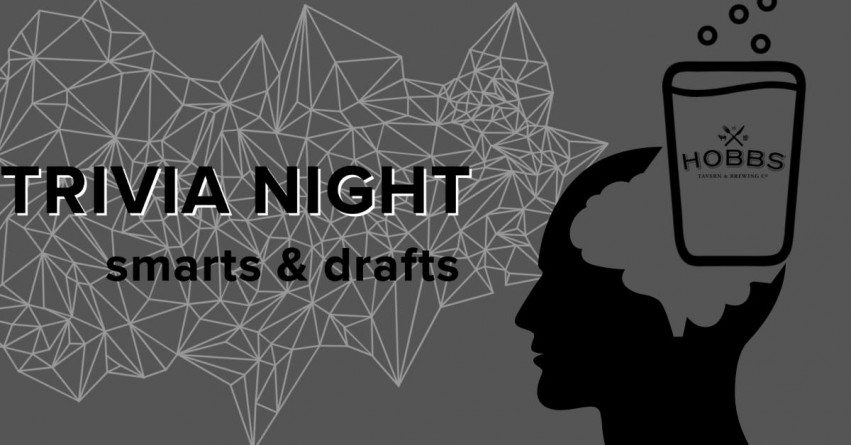 Winnipesaukee Artisans Tuesday Night Live Shopping February 9th
Tuesday 6pm| Facebook Live
Biggest Giveaway We Have Ever Had. The grand prize drawing will be 2/16 on our Tuesday night live. The prize will be a gift basket worth over $275 dollars.

How do you enter?
1) For every $10 you spend you get 5 raffle tickets
2) For each live you share your will get 10 raffle tickets.
3) Refer a friend and have them mention your name in the live and get 5 raffle tickets.
Each week from tonight until 2/16 will will draw a raffle winner for our weekly prize.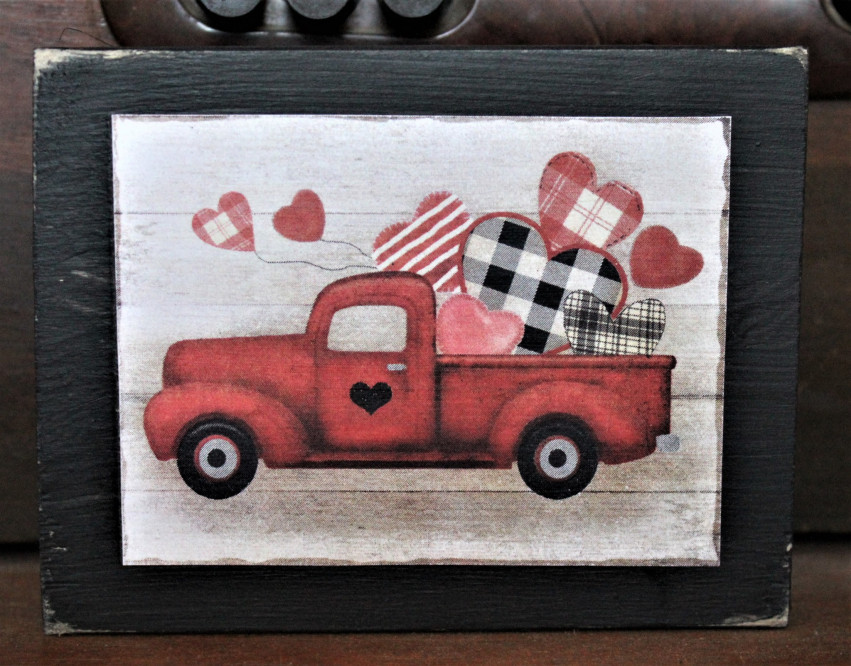 Art in You with Larry Frates February 9th
Tuesday 1:30-2:00pm | Online | Facebook Live
Join Belknap Mill Artist-in-Residence, Larry Frates weekly for a free virtual cartooning art lesson on Facebook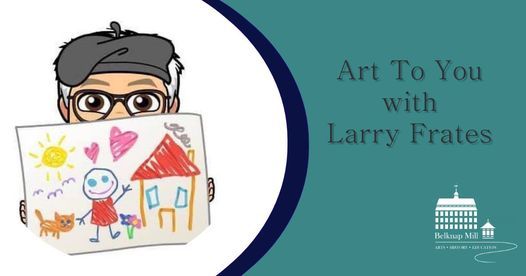 Trivia Night February 10th
Wednesday 6-8pm | Twin Barns Brewing Co | 194 Daniel Webster Hwy, Meredith
Grab your teams and join us at Twin Barns Brewing and put your brains to work for some great prizes.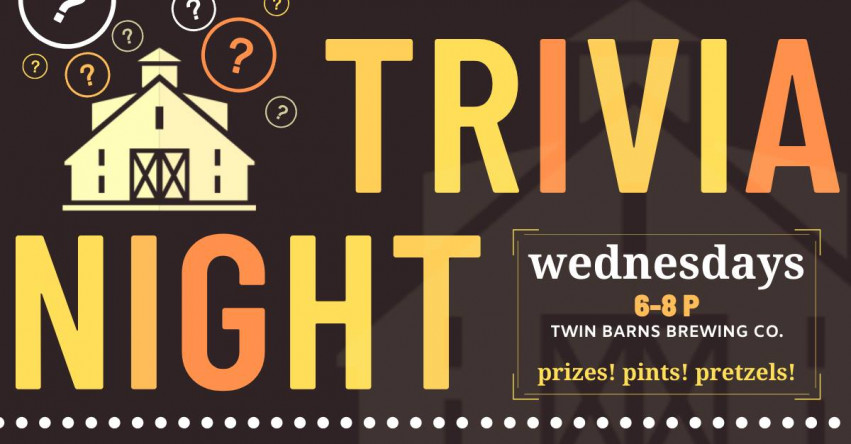 Wacky Wednesdays at Funspot February 10th
Wednesday 5-10pm | Funspot | 579 Endicott St N, Laconia
At #Funspot we love Wednesdays! From 5PM till close we've got discounts on #bowling, #pizza, and in our #tavern! See you at the Spot! 🕹️🎳⛳🎂🍕🍺😀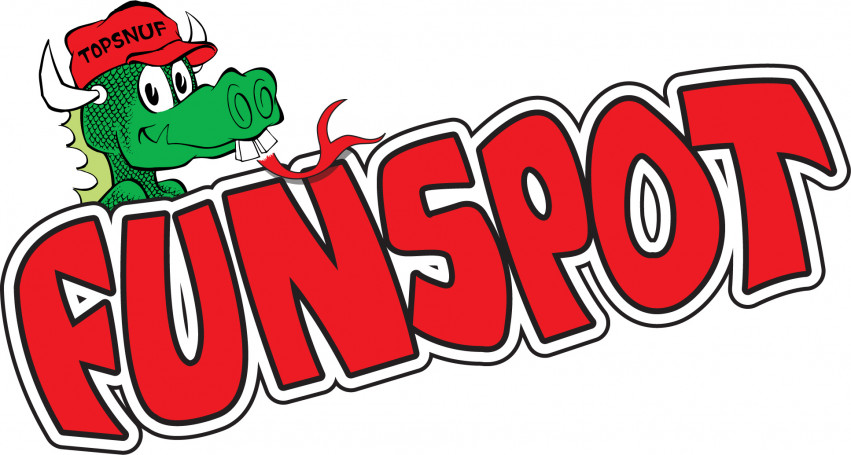 Kendall-Jackson Wine dinner at Lakehouse Feb 11th
Thursday 6:30-9:30 | Lakehouse | 281 Daniel Webster Hwy, Meredith
Join us in our spacious Winnipesaukee Ballroom for this exclusive, innovative event.
We begin the evening with a livestream overview of the evening's featured wines with Kendall-Jackson winemaster Randy Ullom. We'll then move on to enjoy a Chef-designed and prepared meal, with each of the seven courses paired with the wines introduced by Mr. Ullom. New Hampshire wine experts will be on hand to discuss wines served throughout the evening.
– Wine Dinner Menu –
Amuse – Baby Pickled Beets paired with Kendall-Jackson Vintner's Reserve Sauvignon Blanc 2019
First – Smoked Trout paired with Kendall-Jackson Vintner's Reserve Pinot Gris 2019
Second – Carrot Tartlet paired with Kendall-Jackson Grand Reserve Chardonnay 2018
Third – Seared Rabbit Rillettes paired with Kendall-Jackson Estate Pinot Noir – Anderson Valley 2016
Intermezzo – Lemon, Lime, Vodka & Gelatin Refresher
Fourth – Braised Venison Short Ribs paired with Kendall-Jackson Estate Cabernet Sauvignon – Alexander Valley 2016
Fifth – Chocolate Candy Egg Soufflé and Tipsy Chocolate Bomb
Tickets are $125 per person, plus tax and gratuity. Reservations are required by calling 603-279-5221. Space is limited to allow for social distancing.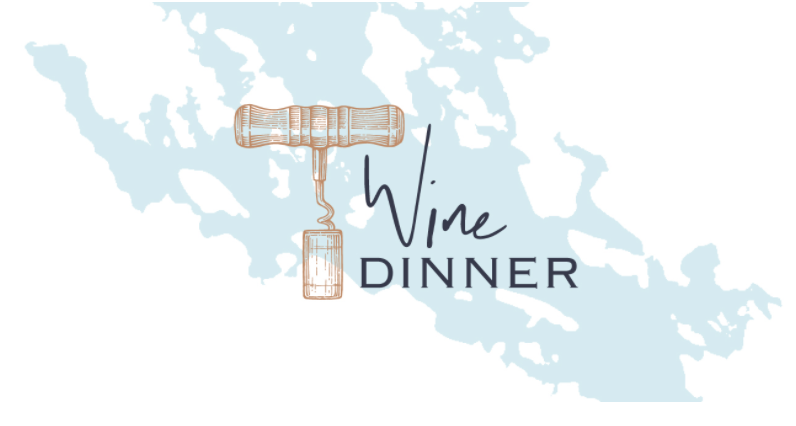 Croce Plays Croce February 11th
Thursday 7:30-9:30pm | The Flying Monkey Move House & Performance Center | 39 South Main St, Plymouth
A.J. Croce performs Croce Plays Croce, a special night of music featuring a complete set of classics by his late father Jim Croce, some of his own tunes, and songs that influenced both him and his father. This special event features such timeless songs as "Operator," "You Don't Mess Around with Jim," "Time in a Bottle," (a song written for A.J.), "Rapid Roy (The Stock Car Boy), and "Lovers Cross", to name a few. Throughout the evening, A.J. speaks on his musical connection to his father, painting a picture for the audience of family, artistry, and memory.
DOORS: 6:00PM SHOW: 7:30 AGES: 13+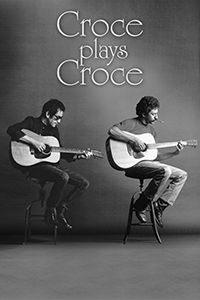 Lakes Region Brewery Throw-down Meatball Challenge February 12th
Friday 3-9pm | Twin Barns Brewing Company | 194 Daniel Webster Hwy, Meredith

Come by Twin Barns Brewing for the Burnt Timber Meatball Challenge
Order a serving of meatballs and vote on the best meatballs. $2 from every order will be donated to Make A Wish Foundation and the losing brewery matches the contribution.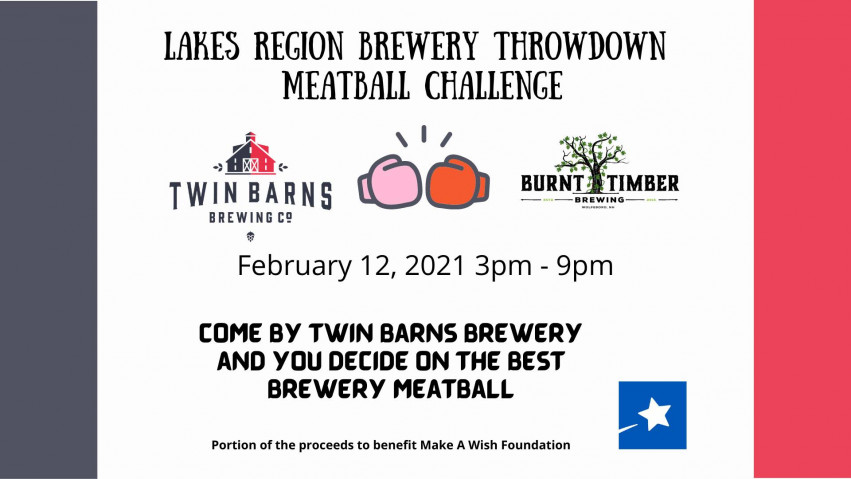 Below the Ice: Aquatic Ecology in Winter February 13th
Saturday 12-1pm | Squam Lake Association | Virtual
Nothing quite says it's winter on Squam like the formation of a thick layer of ice. Seemingly, nothing could survive under it. Yet, there is in fact a whole world of life brimming just below the surface. In this Adventure Ecology program, we will explore how plants, animals, and even microorganisms adapt to survive the winter in their freshwater aquatic spheres.
Audience: All Ages welcome.
Materials: This Adventure Ecology will take place over Zoom, so all participants should have access to a computer and a reliable internet connection. Participants are encouraged to have something to write/draw with as well as to write on.
Registration is required. Please register by Friday, February 12th. Register HERE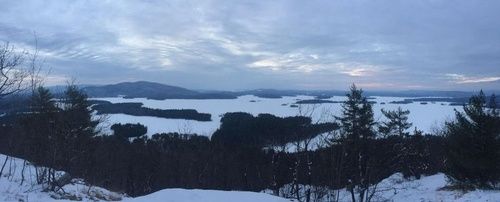 Twin Barns Outdoor Beer Garden February 13th 1-4pm
Saturday 6-8pm | Twin Barns Brewing Co | 194 Daniel Webster Hwy, Meredith
Ok all of you hearty souls, Twin Barns Brewing Company is going to open the beer garden on Saturdays from 1pm - 4pm. They will have picnic tables, Adirondack chairs and fire pits. Bundle up and come to Twin Barns Brewing for some proper beer raised in a barn.
Meredith Great Rotarty Ice Fishing Derby Feb 13-14th
Saturday & Saturday |
Since ice fishing is an outdoor activity and no large crowds are involved, the 2021 Derby will be conducted and all prizes will be awarded.

There may be mask and social distancing requirements when in the vicinity of Derby HQ and the fish board, consistent with the situation at that time, and then-applicable federal, state and local rules. We will provide updates regarding COVID-19 protocols as the Derby approaches.
The Saturday weigh-in deadline is reverting to its original time of 4 pm. If you catch a fish on Saturday and miss the weigh-in deadline, you can submit your fish on Sunday morning. Eligibility is determined by those who had the largest fish in each category (as defined in the Derby Rules).
For more information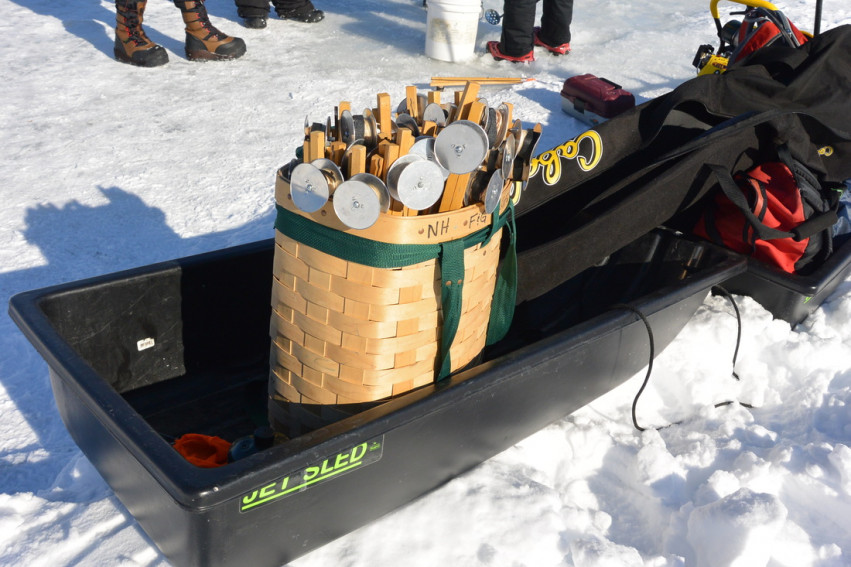 Alton Bay Winter Carnival 2021 February 14th
Sunday 10am-3pm | Alton Bay



Alton Winter Carnival



Due to Covid-19 safety precautions we will not be able to host this large scale fundraising event in the form that we typically do. With that said, we are still committed to bringing some WINTER FUN to our community!! We'll be offering smaller (safer) sponsored events featuring an Ice Sculpture Walking Tour, Bob House Decorating Contest AND a virtual fundraising RAFFLE, with amazing products, services and gift certificates donated from members and surrounding businesses.
Winter Carnival Events Include:


Ice Sculpture Walking Tour in Alton Bay. Our generous business sponsors have enabled us to hire Ice Designs by Jeff Day to carve three unique ice sculptures for our community to enjoy. The sculptures will be on display in Alton Bay at the land bandstand, gazebo and in front of the community center. Be sure to bundle up and go for a walk in the bay to check them out. If you take pictures with the ice sculptures, be sure to tag us (@altonbusinessassociation and use #altonwintercarnival). The sculptures will be on display starting late afternoon on February 12-14th (or longer, until they melt)! A huge THANK YOU to our Ice Sculpture event sponsors, without you we could not bring this event to our community: Gold Sponsors: Lakeside Smiles Pediatric Dentistry, Maxfield Real Estate, Robert Butler Financial and TDS; Silver Sponsors: Alton Excavation, Alton Motorsports, Seacoast Spine & Sports Clinic and Hertel Self Storage, LLC; Bronze Sponsors: Bob Regan, Hunter Taylor/Belknap County Commissioner, George W. Murphy LLC and Lora Piatti/Cohen Closing & Title!
Bob House Decorating Contest- Sponsored by Dockside Restaurant -email us @ [email protected] to enter by February 12. We'll also post pictures of the bob houses on our Facebook page so our community can enjoy from afar!

Our VIRTUAL Fundraising RAFFLE kicks off on February 7th and closes on February 13th at 11:59 pm. We have amazing prizes donated from our members and local businesses to include: Alton Circle Grocery, Alton Excavation, Alton Home & Lumber, Catchpenny, Gunstock Mountain Resort, Hannaford, Inspiration for Organization, Irwin Marine, K-9 Kreations, Katie's Kitchen, Northeast Security Agency, Lake Life Brand, Seacoast Spine & Sports Clinic, Shibley's at the Pier, Simple Beautiful Nails and The Little Christmas Cottage! You don't want to miss the opportunity to win so be sure to head over to our website, www.altonbusinessassociation.com where you can purchase tickets from February 7-13th and winners will be announced on the ICE on February 14th! (Check out our Facebook event page for a sneak peak of the prizes and more details.)

The Alton Parks and Recreation Department is sponsoring a Snow Shoe Hike (weather permitting) on Sunday, February 14 at 10:00a.m. at the Morse Preserve/Pine Mountain, located on Avery Hill Road, off of Alton Mountain Road. For more information and/or to register contact [email protected] or 875-0109. Register by February 11.

ABA Table on the Ice for brief time at 11 am, to announce Virtual Raffle & Bob House Winners

Virtual events may be added, so stay tuned to our Facebook Event Page @altonbusinessassociation and website
Thank you so much to our members, local business owners and community residents who help keep this winter fun event alive! Let's continue to spread community pride and cheer and embrace all the outdoor fun the winter season brings!

Stay tuned to this event page for event updates or visit our website, www.altonbusinessassociation.com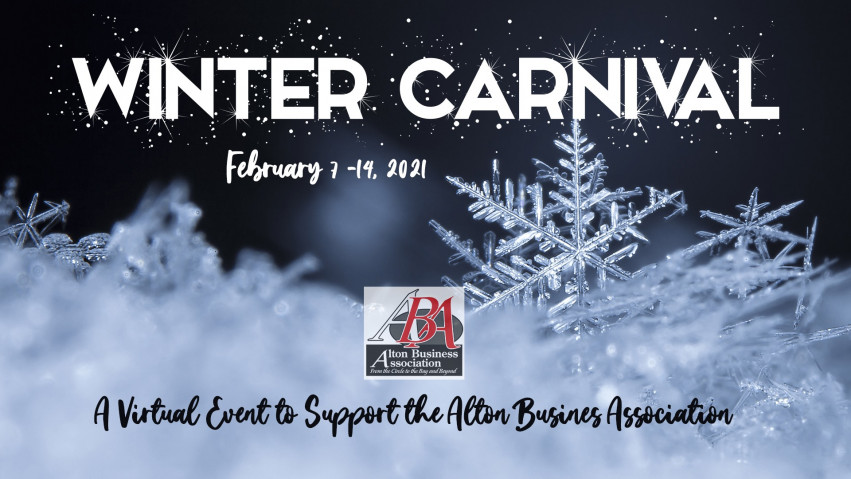 Lakes Region Ice Racing Club Feb 14th
Sunday 12pm | Lee Pond (weather permitting)
$10 per car load
We have 6 classes: Sprint Cars, Modifieds, V-8 Stocks, 4-Cylinder Front Wheel Drive, 4-Cylinder Rear Wheel Drive & a Juniors class of 13-15 year olds in 4-Cylinder cars.
Food stand available during the event!
** Races are note confirmed until 8am on race day and posted on the Lakes Region Ice Racing Club FB page.

Valentine's Day at Ellacoya Barn & Grille February 14th
Sunday 11:30am-8pm | Ellacoya Barn & Grille
It's not too early to plan Valentine's dinner for that special someone 💕😍 Call 603-293-8700 to make your reservation. Our full menu will also be available.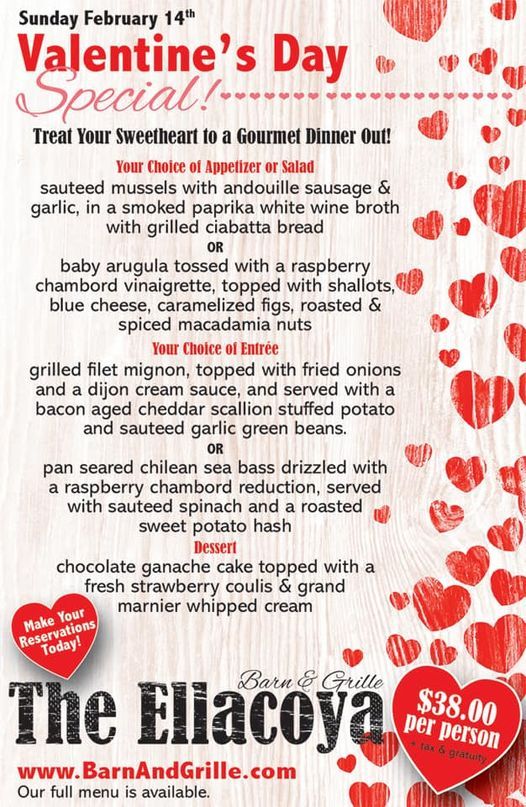 Valentine Fun Date Night at Sap House Meadery February 14th
Sunday 3-8pm | Sap House Meadery | 6 Folsom Rd, Center Ossipee
Think outside the chocolate box this year and treat your Valentine to a fun date night at home with great snacks, mead and a randomly selected rom-com!
Order a Valentines Date Night Box for your one and only and you can enjoy a cozy night in watching movies, sipping mead and enjoying some local treats. Each box includes two meads of your choice, a random romantic comedy DVD, a bar of Winnipesaukee Chocolate's Chocolate, Silvery Moon Brie, Sunnyfield Baking Baguette and jam.
Our Valentines Day gift boxes start at $45 and can be pre-ordered now, just head over to the link in our bio ❤️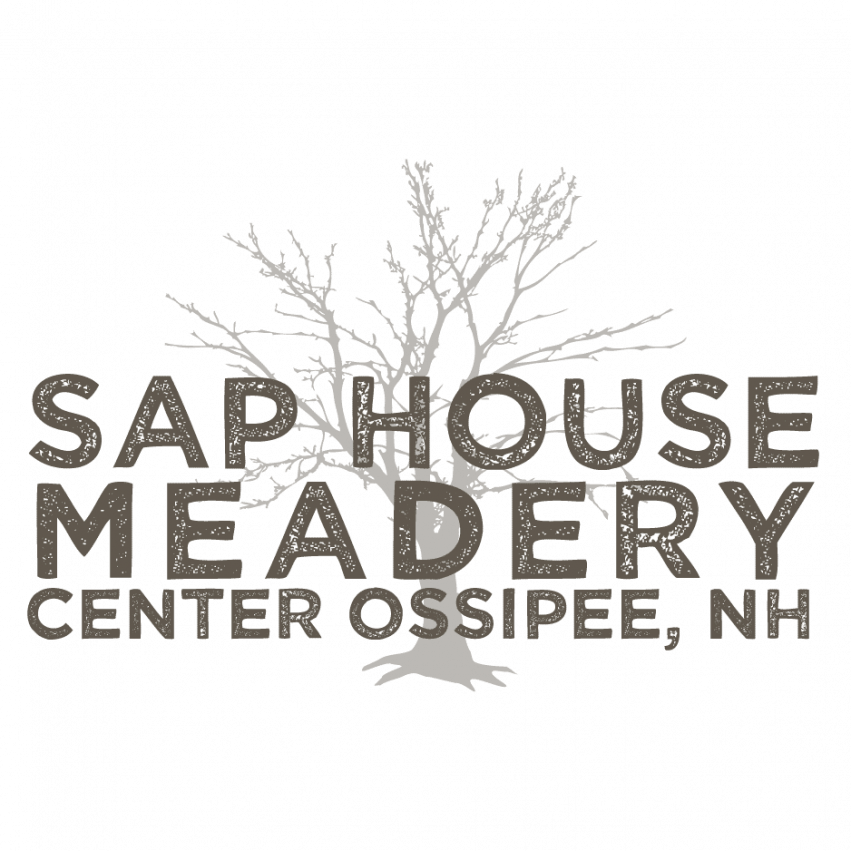 Wolfeboro Inn Valentine's Day Special February 14th 4-8:30pm
Sunday 4-8:30pm | Wolfeboro Inn
Love is in the air 💕
There is still time to make reservations for Valentine's Day dinner with us! Executive Chef Brad Boisvert has created some romance-inspired specials for the weekend.
Reserve a table on our website.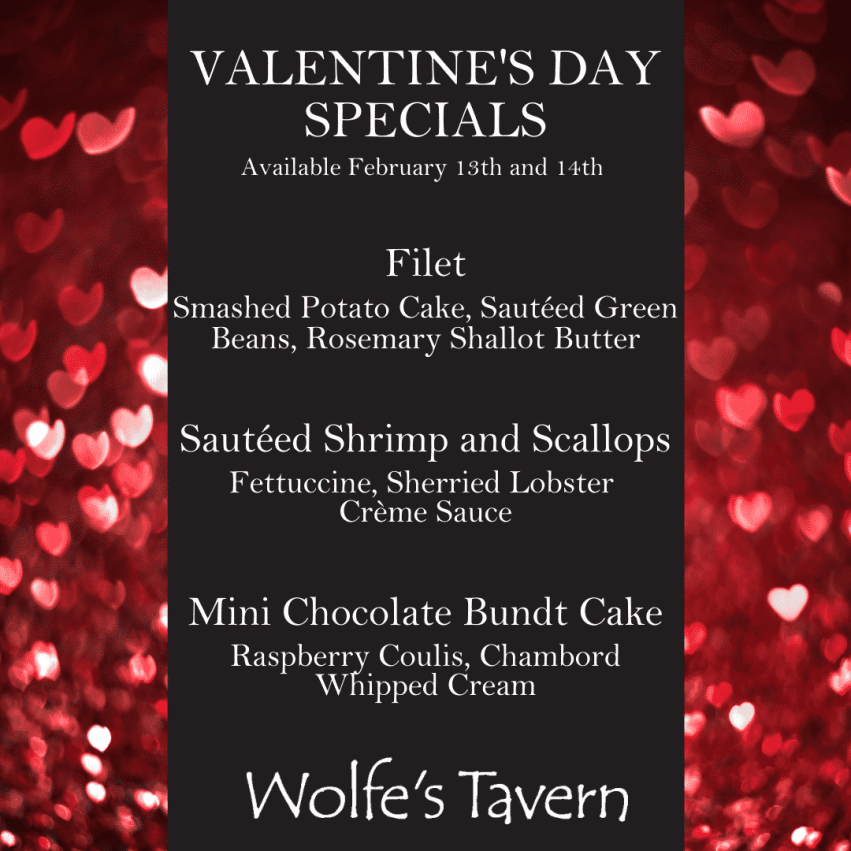 Selling Your Home?
Get your home's value - our custom reports include accurate and up to date information.
Get Home Value