Lake Life Local Event January 18th-24th
Osteria Poggio Zoom Cooking Classes January 18th & 22nd
Monday 6-7pm | Online | Zoom
We're excited to announce that we will be offering cooking classes via zoom for January this year. We will be doing 2 classes per week and they will be 45 minutes long. Upon purchasing of the class please leave your email so we can send you the ingredients list for each class. You can purchase classes individually or get a discount on purchasing all of the classes together. Give the gift of cooking this season!
Dates and Times
January 18th @6pm: Cooking with Cream
January 22nd @6pm: Cacciatore
January 25th @6pm: Soups. Soups, Soups
January 29th @6pm: Desserts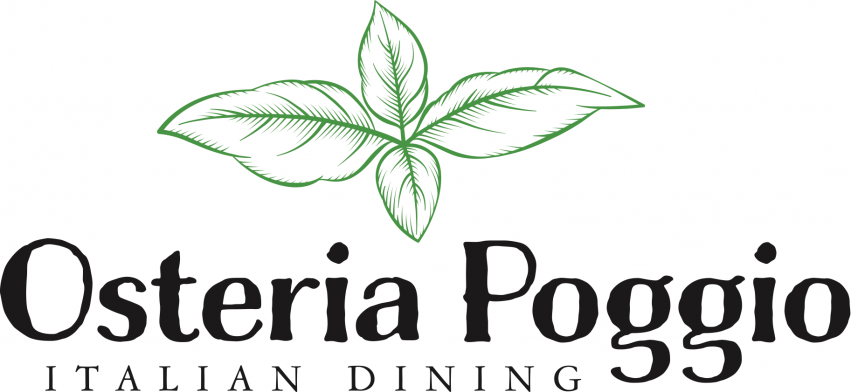 Trivia Night January 18th
Monday 6:30-8:30pm | Hobbs Tavern
Put your brain power to the test every Monday night here at Hobbs Tavern and brewing Company! Our friends at Game Time Trivia brings the fun while we serve up our great food and fresh beer.
Be sure to call us at 603-539-2000 to reserve a table for you and your team and get 5 bonus points to start the night. Winning teams walk away with great prizes and of course bragging rights.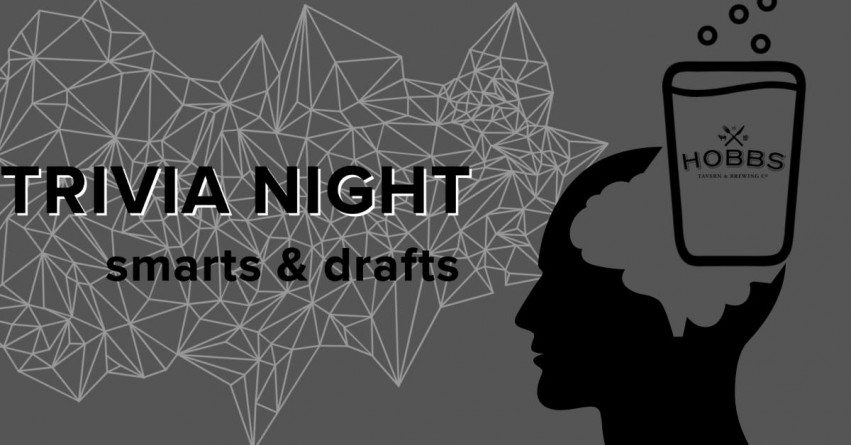 Art in You with Larry Frates- Virtual January 19th
Tuesday 1:30-2pm | Facebook
Join Belknap Mill Artist-in-Residence, Larry Frates weekly for a free virtual cartooning art lesson on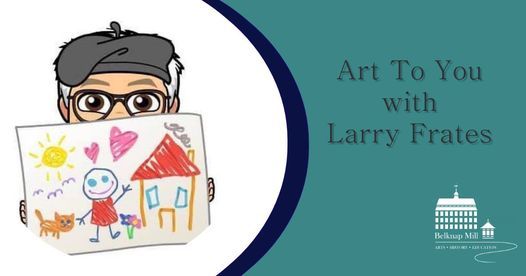 Winter Outdoor Recreation Speaker Series January 20th
Wednesday 6-8pm| Squam Lakes Association | 534 US Rte 3, Holderness
With just a mountain range separating us the Squam Lakes Association and Waterville Valley Athletic & Improvement Association share a common vision of connecting folks to the outdoors by creating & maintaining trails. Over the next few months we are excited to bring you this Winter Outdoor Recreation Speaker series. To kick off the series Erick Amero, the Waterville Valley Recreation Department(link is external) Adventure Program Manager, will share some tips on how to stay safe while exploring the trails this winter and Tyson Morrill, the Squam Lakes Association Director of Conservation, will discuss ice safety. To learn more about the presenters see their bios below.
This is a free event brought to you by Squam Lakes Association and Waterville Valley Athletic & Improvement Association(link is external).
Presentations will be held via Zoom.
Advance registration is required: http://www.squamlakes.org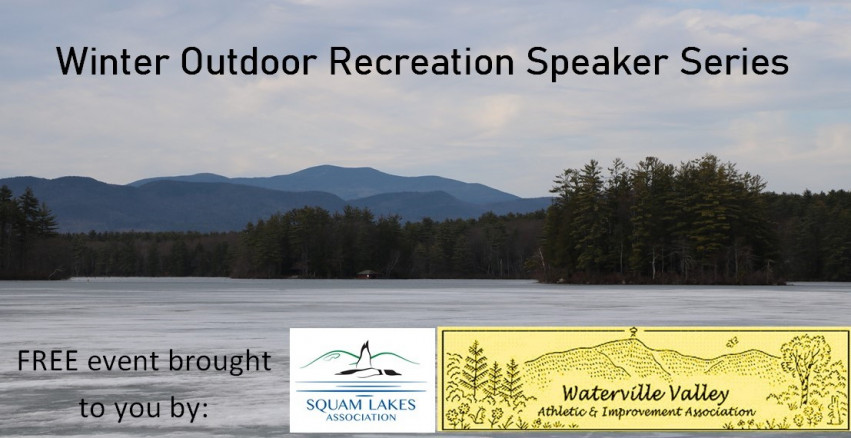 Trivia Night January 20th
Wednesday 6-8pm | Twin Barns Brewing Co | 194 Daniel Webster Hwy, Meredith
Grab your teams and join us at Twin Barns Brewing and put your brains to work for some great prizes.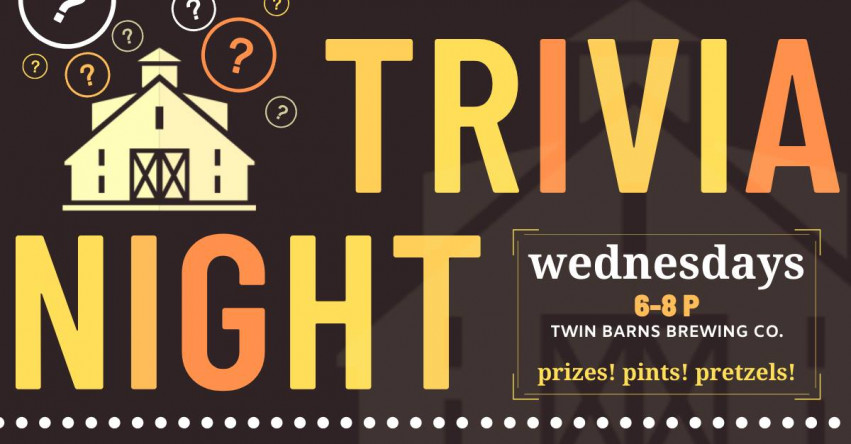 Family & Friends Fun Day January 23rd
Saturday 10am-12pm | Prescott Farm Environmental Education Center | 928 White Oaks Rd, Laconia
Are you ready to become an animal track detective? Learn the places, prints, and patterns animals mark in the snow and search for clues that will tell you who is calling Prescott Farm home this winter.
Cost: $10 (Free for Members)
Recommended Ages: Kids (with Adults)
Physical Demand: [5]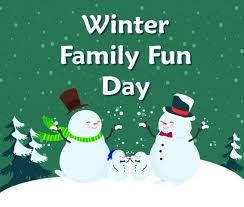 Intro to Ice Fishing January 23rd
Wednesday 6-8pm| Squam Lakes Natural Science Center | 23 Science Center Rd, Holderness
Ages 9 & up
All fishing instruction and equipment provided at no extra cost. Ages 16 and up must have a current fishing license. Adults must accompany children as a registered program participant. Wear insulated snow boots with non-cotton socks. Wear many, many layers of clothing, including non-cotton insulating base layers, a windproof outer layer, sunscreen, sunglasses, hat, and gloves. Bring an extra pair of gloves, snacks, a thermos with a hot beverage, hand and toe warmers, and a camp chair. Purchase fishing licenses through New Hampshire Fish & Game, which helps conservation efforts in our state.
Advance registration is required. Maximum of 10 participants per session due to Covid-19.
Cost: $20/member;$25/non-member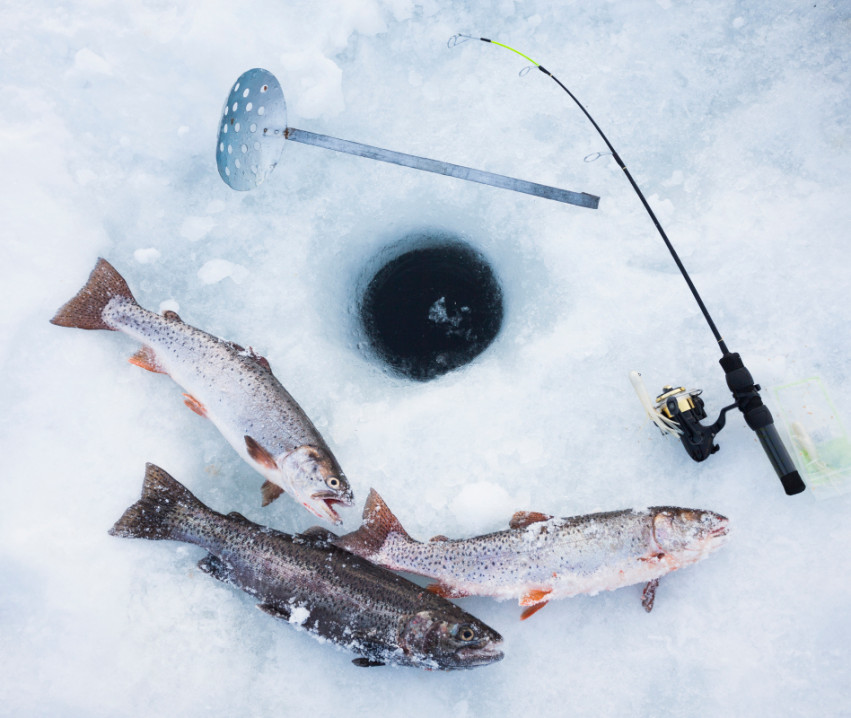 Music Bingo at Twin Barns Brewing Co January 23rd
Saturday 6-8pm | Twin Barns Brewing Co | 194 Daniel Webster Hwy, Meredith
Come to Twin Barns Brewing for some fun entertainment. Music Bingo, hosted by Holy Cow Music will put your skills to the test. Lots of fun prizes to be won, and of course, plenty of proper beer that has been raised in a barn.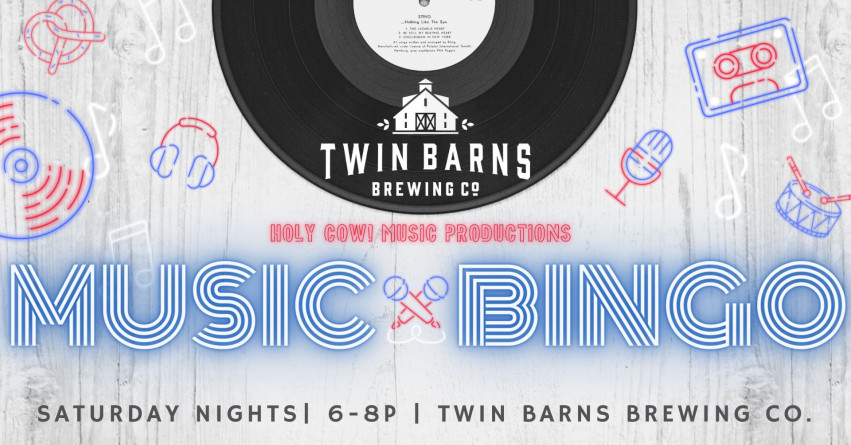 Whipple Winter Weekend January 23rd
Saturday 12-5pm | Tamworth Distilling | 15 Cleveland Hill Rd, Tamworth
Don't Worry—Whipple Winter Weekend is almost here! We're celebrating the spirit of William Whipple, the New Hampshire representative who signed the Declaration of Independence, on January 23rd & 24th from 12pm-5pm. Stop by the distillery and enjoy Winter Whiskey Flights (Get a FREE Hot Coffee and cookie w. purchase of any flight!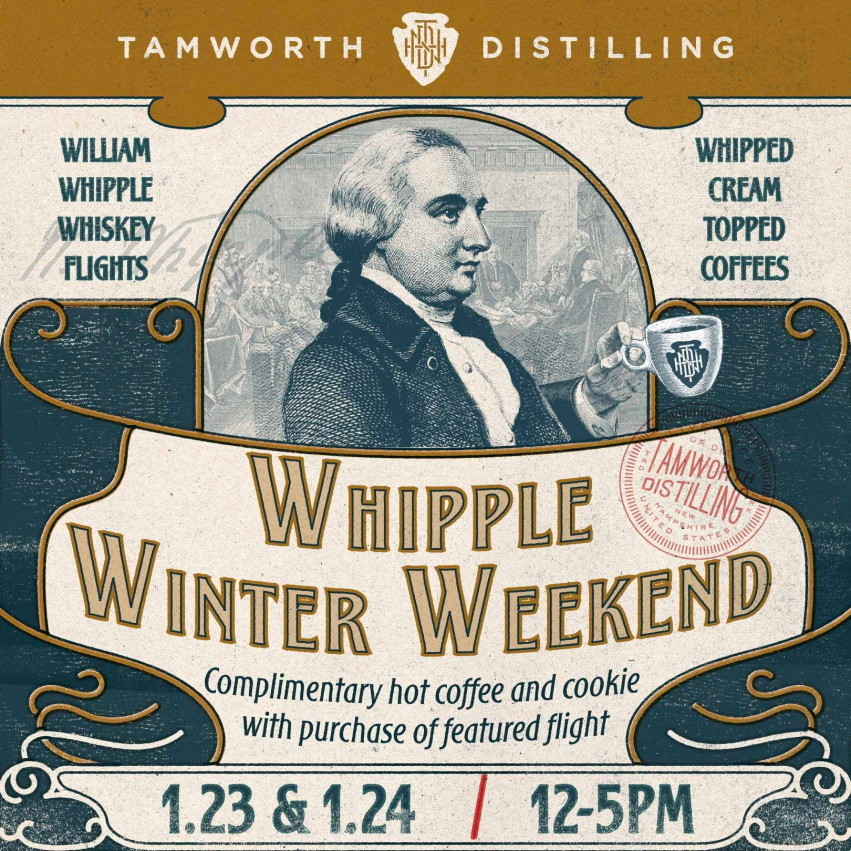 Selling Your Home?
Get your home's value - our custom reports include accurate and up to date information.
Get Home Value