Lake Life Local Event January 4th-10th
Game Time Trivia Mondays January 4th
Monday 6:30-8:30pm | Patrick's Pub & Eatery | Gilford
Voted best Trivia Night in the Lakes Region. Join us Monday Nights at 6:30 for Game Time Trivia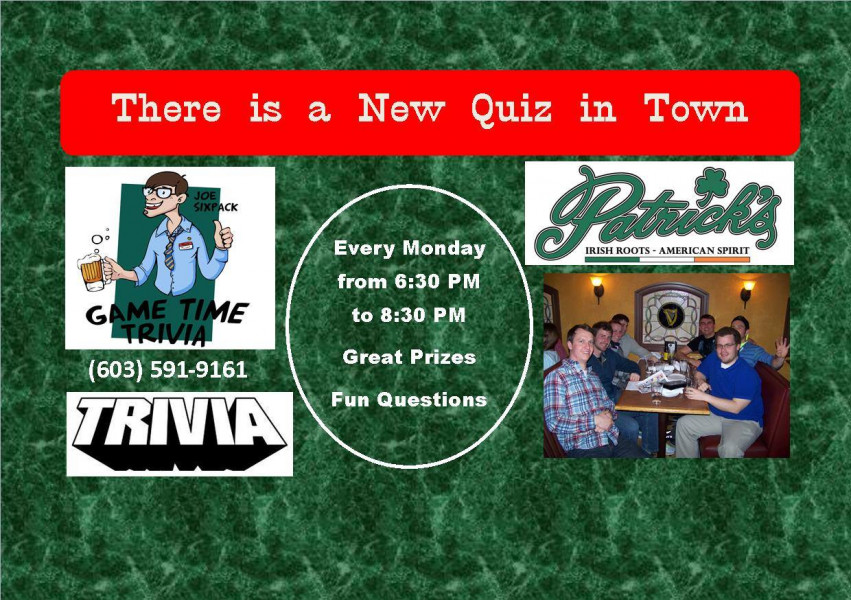 Trivia Night January 6th
Wednesday 6-8pm | Twin Barns Brewing Co | 194 Daniel Webster Hwy, Meredith
Grab your teams and join us at Twin Barns Brewing and put your brains to work for some great prizes.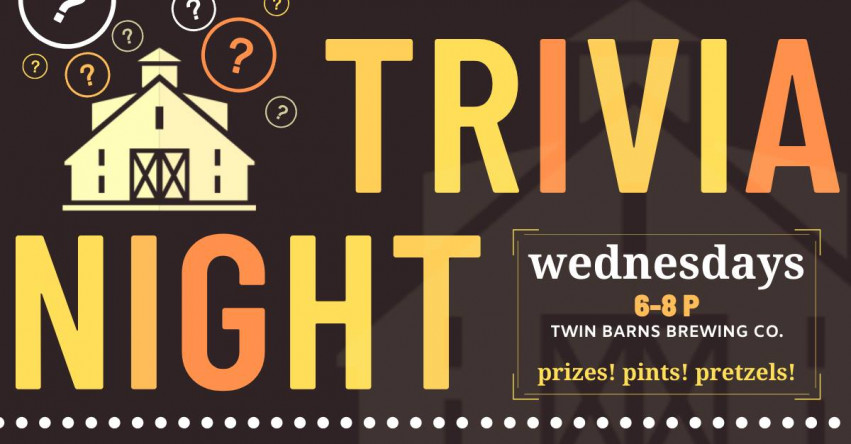 Slalom Fest- 2021 January 8th
Friday 9am-3pm | Gunstock Mountain | Gilford
Join NEMS for the 2nd Annual Slalom Fest on Friday, Jan. 8th at Gunstock Mountain Resort. Last year's inaugural event was a blast and left everyone asking for more.
The event consists of 2 FULL single pole Slalom races (4 total runs) on the Ramrod Race trail. Run 1 & 2 will count as Race #1 and Run 3 & 4 will count has Race #2. The course will be reset following the completion of Run 2 (Race #1).
Following the end of Run 1 & Run 3 the course will be swept, and any gate changes will be based on course conditions. If the course is in good shape no changes will be made.
Race order will be based on age, with older racers going first, younger racers going at the end.
Racers will have assigned bibs that will be handed out before the race. Bibs should be returned immediately following the completion of a racers final run.
Pricing: (2 Full Races & Lift Ticket)
* High School/College Racer - $70
* NEMS Member - $80
* Non-NEMS Member - $90
Racers are not changed until after the race. A $5 Admin Fee will be charged if a racer is registered and does not show.
Event COVID-19 Guidelines:
* All state/local guidelines pertaining to COVID-19 MUST be followed.
* Event will be limited to 100 racers
* All racers must register via www.skiracereg.com
* Racers must complete pre-screen COVID-19 symptom check forms before listed deadline to be eligible to race. Racers automatically receive email after registration.
* Racers must practice social distancing while at mountain, which includes while in the race arena. Stay 6 feet part and avoid close contact.
* Racers must wear a face covering at all times with the exception of being in the start gate or on course.
* Racers should clear the finish area immediately following their run.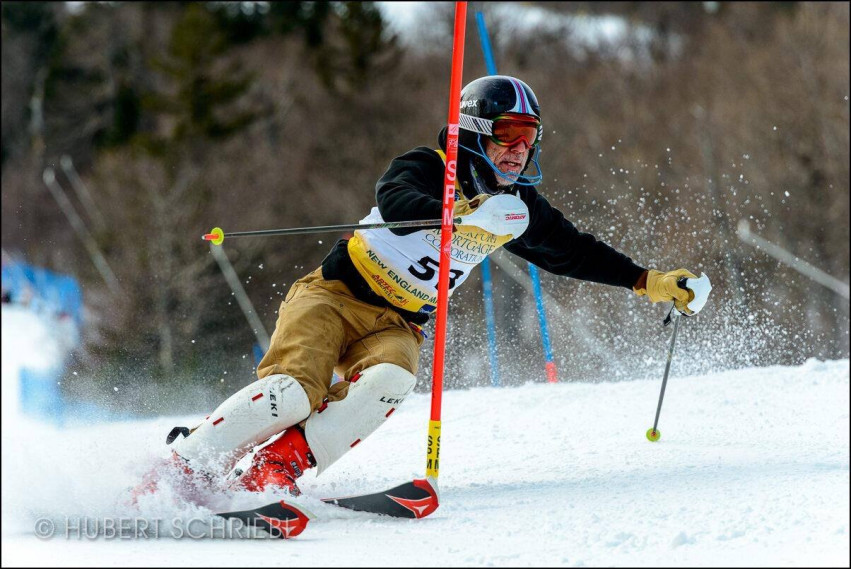 Charlie Chronopoulous Live at Twin Barns January 8th
Friday 5-8pm | Twin Barns Brewing Co | 194 Daniel Webster Hwy, Meredith
Come down to Twin Barns Brewing, enjoy a proper beer, raised in a barn and cool tunes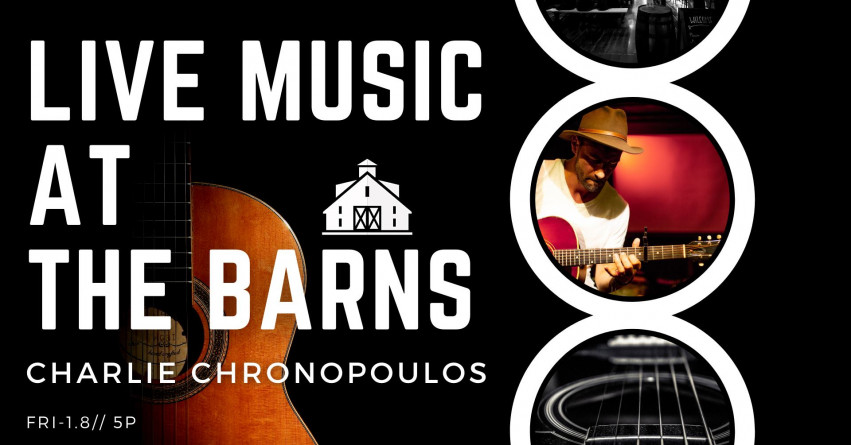 Wildbloom Winterfest January 9th
Saturday 12-4pm | Twin Barns Brewing Company |194 Daniel Webster Hwy, Meredith
Come join us and our friends Twin Barns Brewing for some beers in the snowy beer garden!

Bundle up and enjoy a few beers!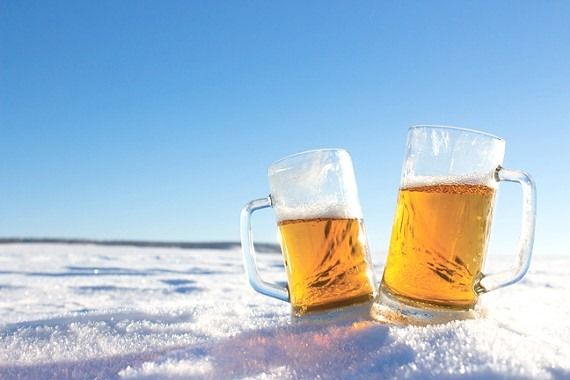 Beginner Snowshoe January 9th
Saturday 10am-12pm | Prescott Farm Environmental Education Center | 928 White Oaks Rd, Laconia
Please wear boots and dress appropriately for the weather. Snowshoes will be available if you do not already have your own.
Never been on snowshoes? No problem! We will show you the basics of snowshoeing and take it slow. Discover how much fun it can be to get out and travel the trails in the winter.
Recommended Ages: Adult
Cost: $12 Non-Members; Free for Members
NOTE: In the event that there is insufficient snow for snowshoeing, we will continue with the program as a winter hike.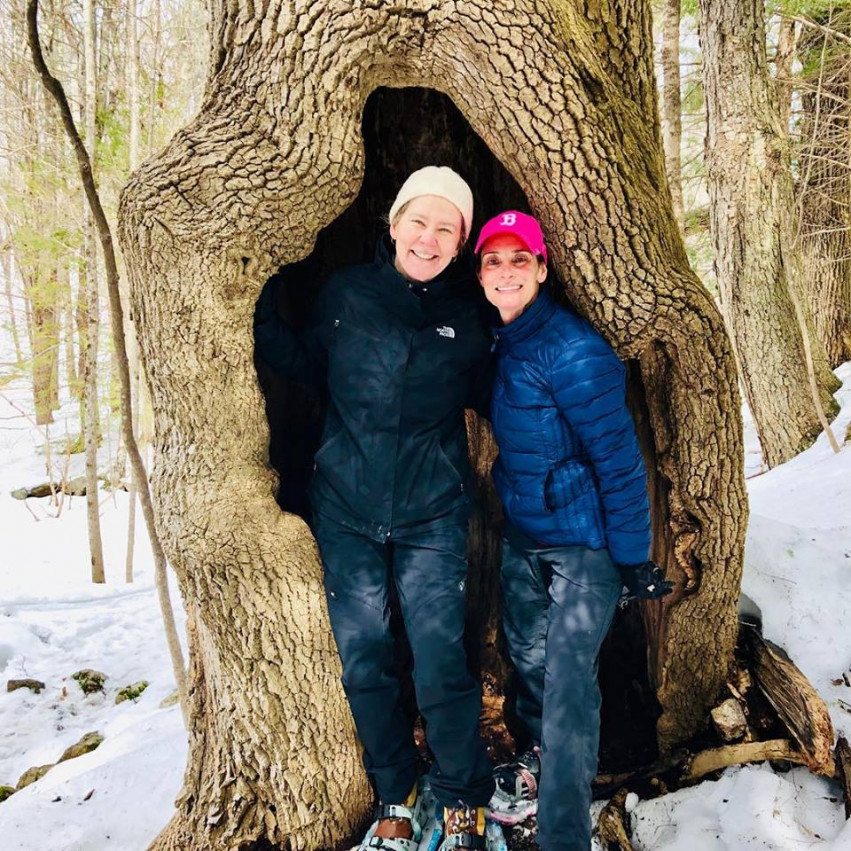 Intro to Ice Fishing January 9th
Saturday 7am-10:30am | Squam Lakes Natural Science Center | 23 Science Center Rd, Holderness
For ages 9 and up
Beneath the snow and ice is a wondrous world of peril: oxygen starts to deplete, food is scarce, and water temperature is barely above 37°F. Join us in search of fish that remain active under these conditions. Try to entice fish to the end of your line using lures and jigging techniques that mimic their natural food. Learn about fish adaptations by observing fish colors, fins, and mouthparts. Whether you fish for food, as a social gathering, or to be out in the elements, ice fishing is a great activity to foster your love for nature.
All fishing instruction and equipment provided at no extra cost. Ages 16 and up must have a current fishing license. Adults must accompany children as a registered program participant. Wear insulated snow boots with non-cotton socks. Wear many, many layers of clothing, including non-cotton insulating base layers, a windproof outer layer, sunscreen, sunglasses, hat, and gloves. Bring an extra pair of gloves, snacks, a thermos with a hot beverage, hand and toe warmers, and a camp chair. Purchase fishing licenses through New Hampshire Fish & Game, which helps conservation efforts in our state.
Advance registration is required. Maximum of 10 participants per session due to Covid-19.
Cost: $20/member
$25/non-member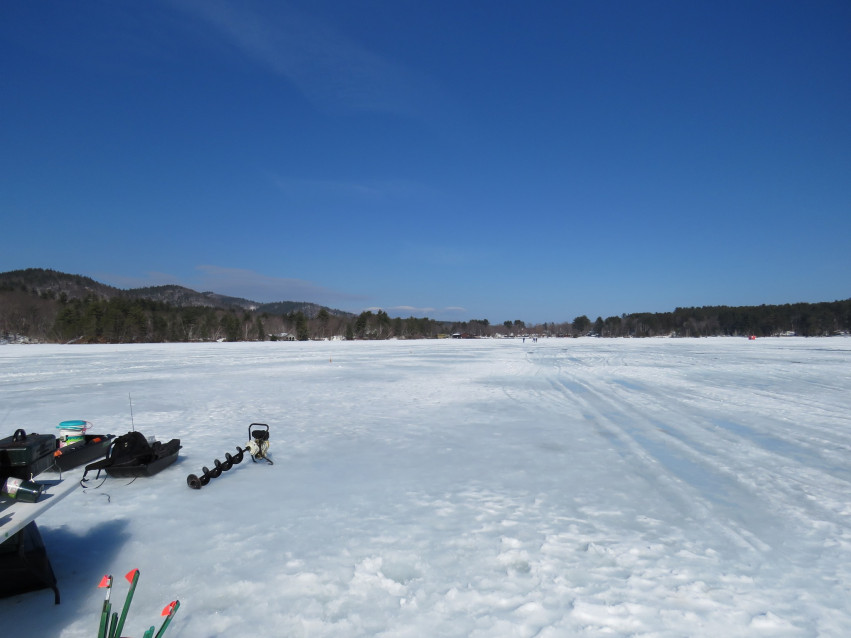 Music Bingo at Twin Barns Brewing Co January 9th
Saturday 6-8pm | Twin Barns Brewing Co | 194 Daniel Webster Hwy, Meredith
Come to Twin Barns Brewing for some fun entertainment. Music Bingo, hosted by Holy Cow Music will put your skills to the test. Lots of fun prizes to be won, and of course, plenty of proper beer that has been raised in a barn.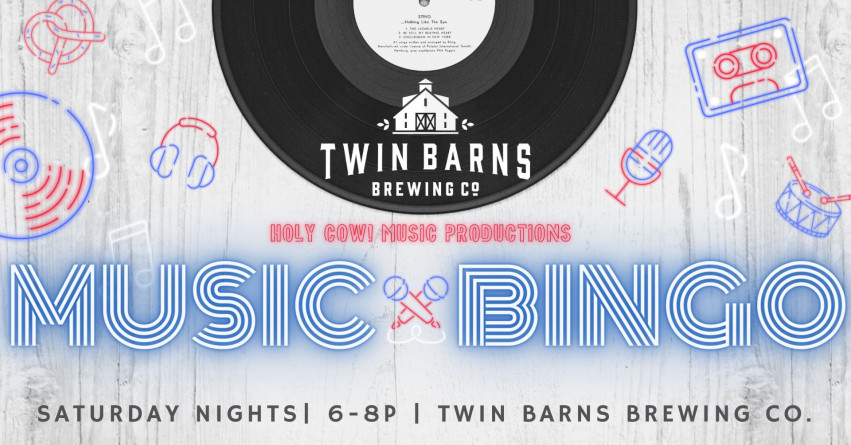 Selling Your Home?
Get your home's value - our custom reports include accurate and up to date information.
Get Home Value