Lake Life Local Event March 22nd-27th
Trivia Night March 22nd
Monday 7-9pm | Hobbs Tavern & Brewing Company | 2415 White Mountain Hwy, West Ossipee
Put your brain power to the test every Monday night here at Hobbs Tavern and brewing Company! Our friends at Game Time Trivia brings the fun while we serve up our great food and fresh beer.
Be sure to call us at 603-539-2000 to reserve a table for you and your team and get 5 bonus points to start the night. Winning teams walk away with great prizes and of course bragging rights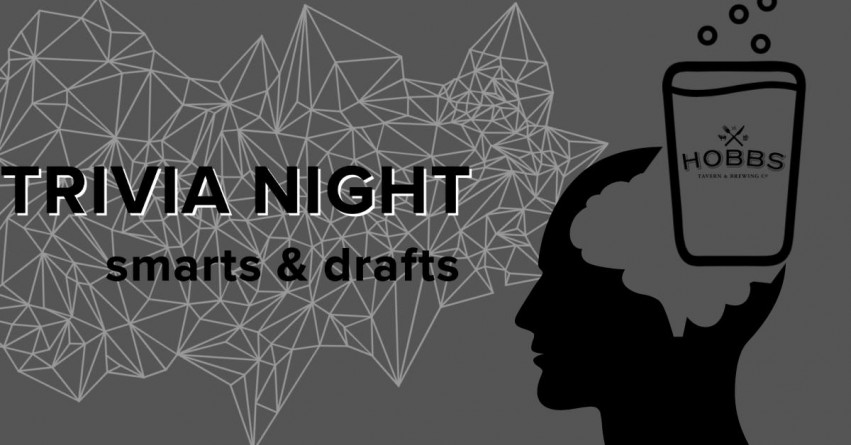 Trivia Night March 24th
Wednesday 6-8pm | Twin Barns Brewing Co | 194 Daniel Webster Hwy, Meredith
Grab your teams and join us at Twin Barns Brewing and put your brains to work for some great prizes.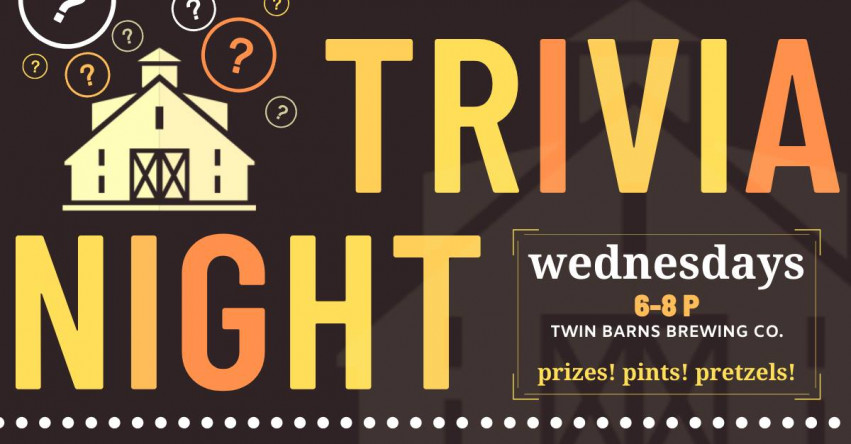 Wacky Wednesdays at Funspot March 24th
Wednesday 5-10pm | Funspot | 579 Endicott St N, Weirs Beach

At #Funspot we love Wednesdays! From 5PM till close we've got discounts on #bowling, #pizza, and in our #tavern! See you at the Spot! 🕹️🎳⛳🎂🍕🍺😀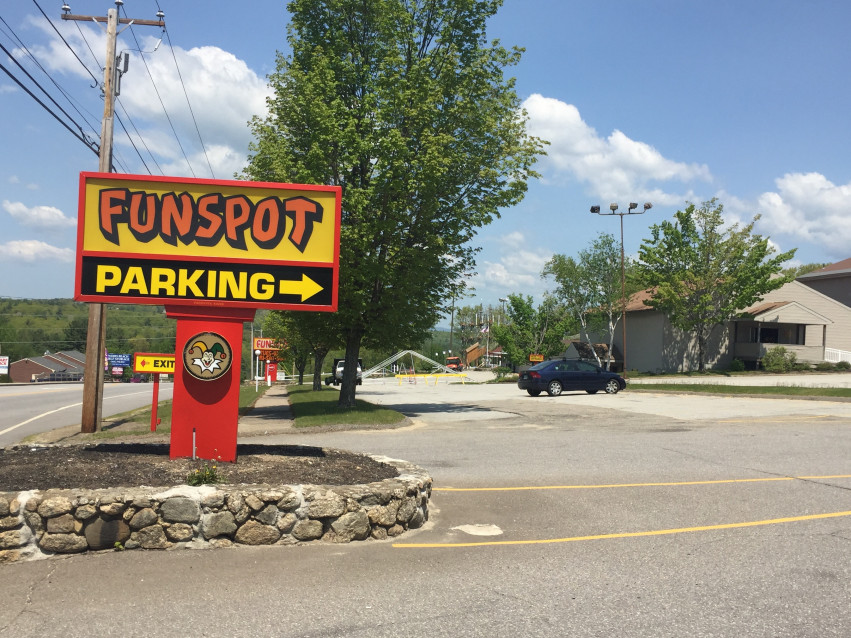 State of the Lake- Newfound Lake March 25th
Friday 7-9pm | Zoom
Online event via Zoom
Executive Director Rebecca Hanson and Program Manager Andrew Veilleux will talk about all the great work happening in the Newfound Watershed as well as water quality trends, invasive species, and watershed planning. Come with your questions for these lake expert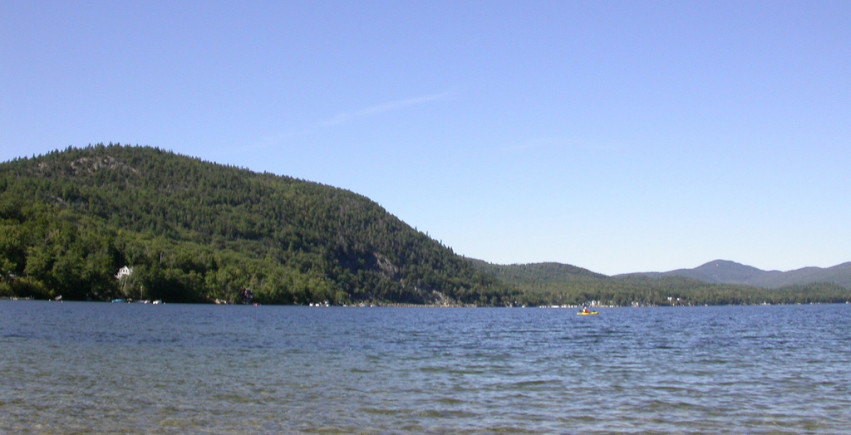 Music Night- Eric Grant March 25th
Friday 5-8pm| Twin Barns Brewing Co | 194 Daniel Webster Hwy, Meredith
Come by Twin Barns and listen to some great music with a proper beer raised in a barn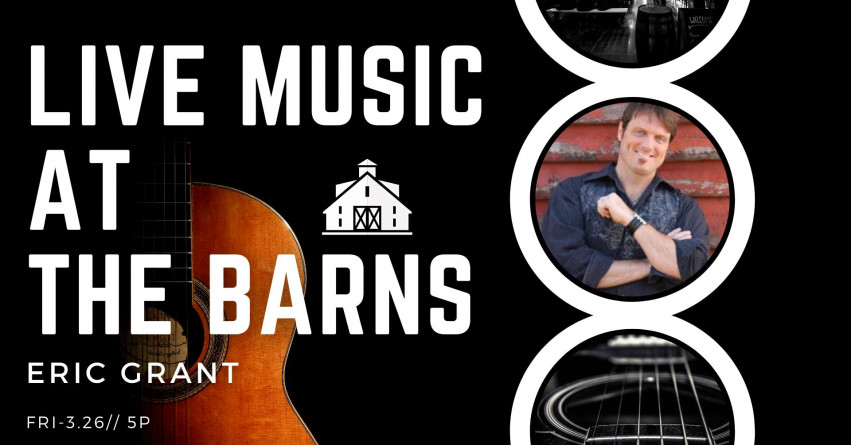 Live Music with Mitch Alden March 25th
Thursday 6-8pm | Hobbs Tavern & Brewing Company | 2415 White Mountain Hwy, West Ossipee
Stop by the Tavern on Thursday nights for live music, great food, and fresh beer! Local artist, Mitch Alden, puts on a solo acoustic show that you're sure to enjoy.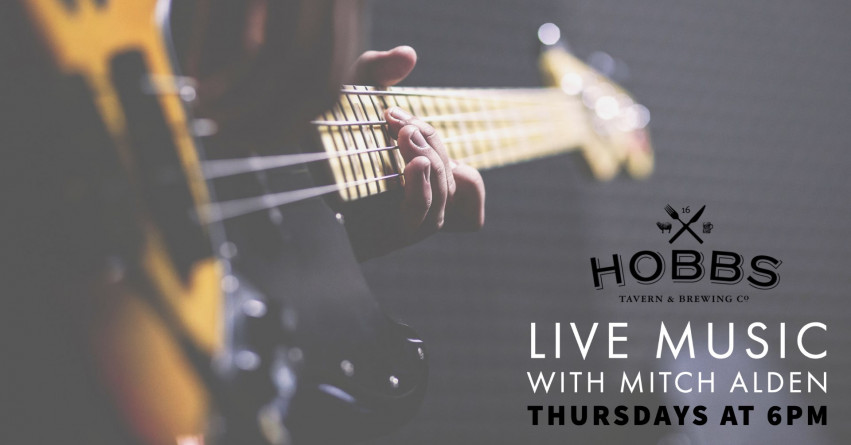 Game Time Trivia March 25th
Thursday 7-9pm | Hart's Turkey Farm Restaurant | 233 Daniel Webster Hwy, Meredith
Hart's Turkey Farm Thursday Night Trivia every week at 7PM
The biggest and best Trivia Night in the Lakes Region is found inside the comfy newly remodeled lounge at Hart's Turkey Farm. Outstanding food. Awesome Adult Beverages! Voted best trivia night in NH.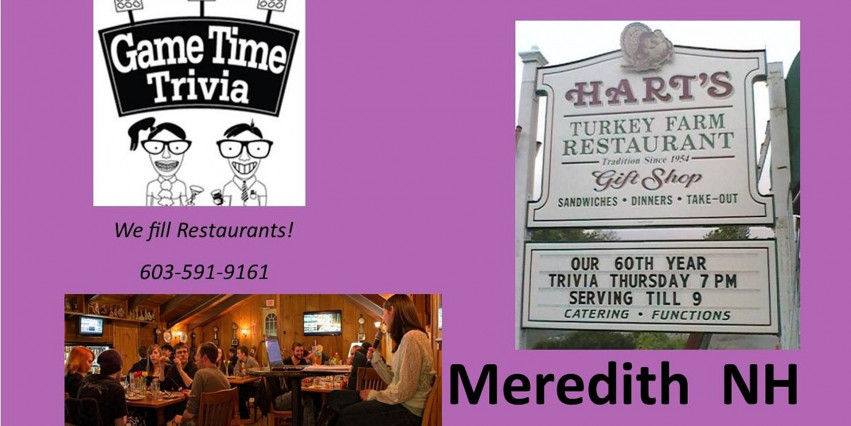 Bell & Brick Coffeehouse Virtual Concert Series March 25th
Friday 6:30-8:30pm | Bell & Brick | Facebook Live or Youtube
Concerts begin at 6:30 pm and are Live Streamed on our Facebook page or via our YouTube Channel
Introducing 'Bell & Brick', the aptly named winter Coffeehouse music series of the Belknap Mill! In it's 3rd year, the Coffeehouse is an extension of our 'Arts in the Park' summer concert series.
Our goal is to continue delivering quality arts and cultural programming. In collaboration with The Greenhouse Recording Studio and NH Music Collective, the Belknap Mill will be offering three live streamed concerts this winter season. Our first concert, held last Thursday, January 28th featured Dwayne Haggins and was very well received.
So, make yourself comfortable at home, grab your favorite coffee, tea, wine or brew and enjoy the shows! Stay tuned for special concert deals from our friends at Wayfarer Coffee Roasters and Hermit Woods Winery!
Links and times for all performances will be provided in upcoming newsletters, on the Belknap Mill Facebook page, and on our website.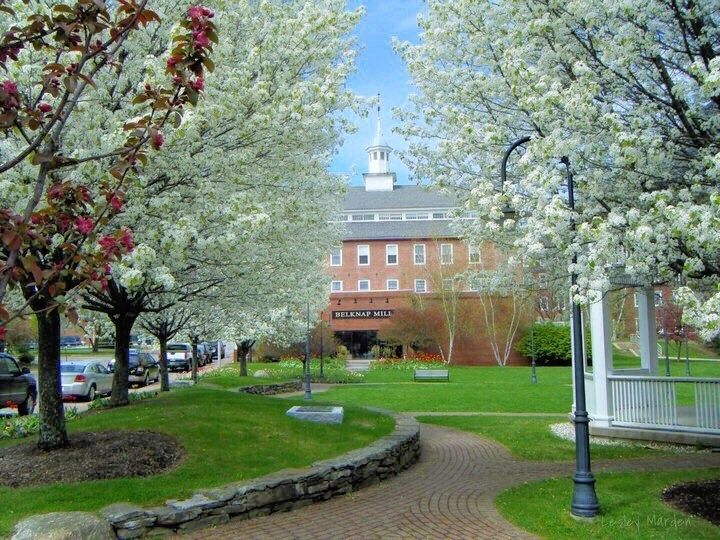 Hello Spring Online Art Show March 24th-27th
Wednesday 10am-Sunday 9pm | Amy Parker Art | Online
Hello arts & craft lovers!! Join us for this amazing online experience where you can browse gorgeous hand created items right from the comfort of your own home:)
This will be a 4 day event filled with tons of creative FUN 3/24 - 3/27 & will be held in a private facebook group. You may request to join the group at anytime right here; https://www.facebook.com/groups/hellospringarts
*If you are an artist or crafter and would like a vending spot for this show to showcase your work we would love to have you! See the terms right here and fill out the quick vendor app at bottom; https://www.amyparkerart.com/vendor-spring-show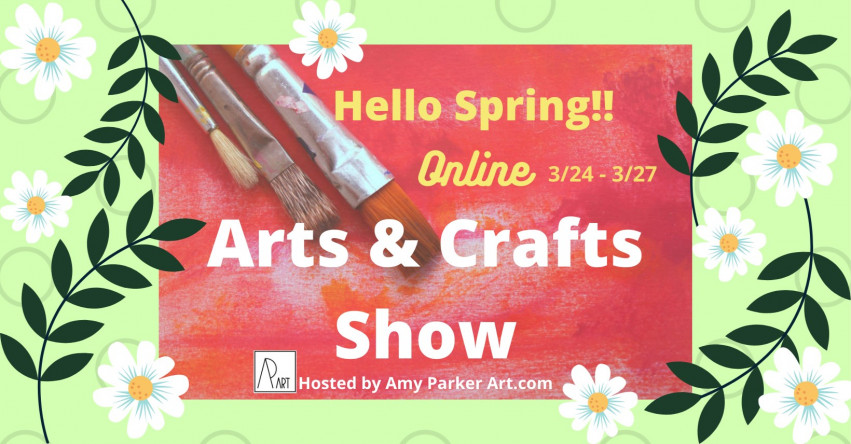 Music Bingo Saturday March 27th
Saturday 6-8pm | Twin Barns Brewing Co | 194 Daniel Webster Hwy, Meredith
Come to Twin Barns Brewing for some fun entertainment. Music Bingo, hosted by Holy Cow Music will put your skills to the test. Lots of fun prizes to be won, and of course, plenty of proper beer that has been raised in a barn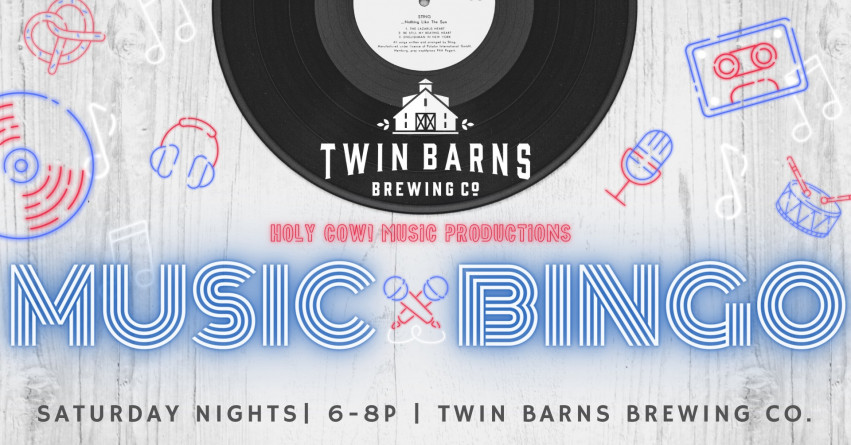 Tap into Maple March 27th
Saturday 10am-3pm | Prescott Farm Environmental Education Center | 928 White Oaks Rd, Laconia
Experience an old-fashioned New England tradition—making maple syrup! From tapping a tree to tasting delicious maple syrup, you will take an inside look into in every step of the syrup making process. Our environmental educators will help you to build tree identification skills; learn the parts of a tree and their functions; use measuring tools to find an appropriate tree to tap; use historical and modern tree tapping tools; learn the history of maple sugaring including Native American legends, and; discover the math and chemical/physical science in the boiling process.
Cost: $12 (Free for Members)
Recommended Ages: All
Physical Demand: [5]
Programs begin at: 10:00, 11:00, 12:00, 1:00, 2:00, and 3:00
Groups sizes will be limited to 10 people.
Special thanks to Osborne's Agway for supporting this program!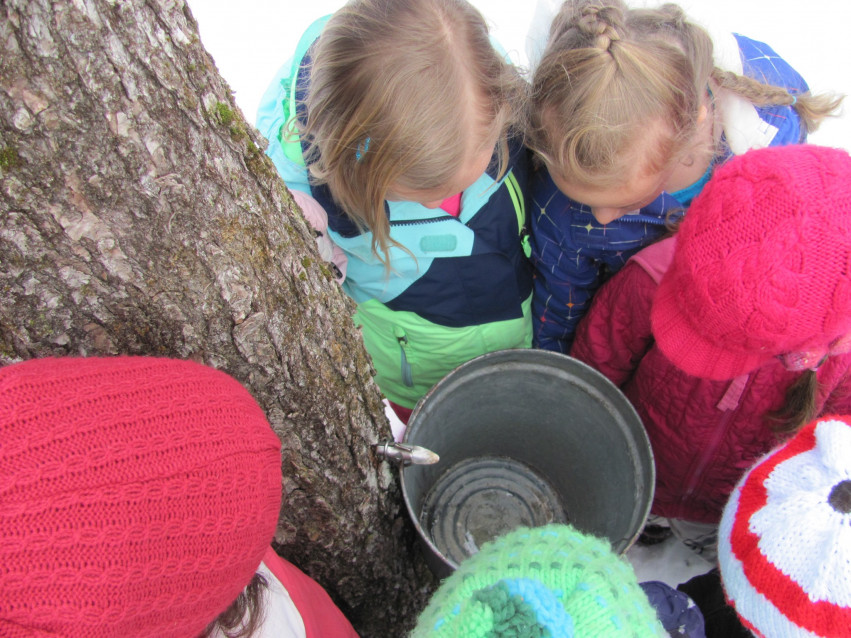 The Fungus Among Us March 27th
Saturday 11am | Squam Lakes Association | Zoom
Join LRCC member Mikey for a virtual Adventure Ecology on the mysterious world of mushrooms, lichens, slime molds, and all things fungi, within the Lakes Region of New Hampshire. We will explore how these bizarre organisms fill important niches as decomposers, the symbiotic relationships they hold with plants and animals, and even which ones can serve as a delightful dinner option while others can land you in a world of hurt! If you have ever wanted to learn more about these fascinating organisms, this is the program for you.
Audience: All Ages welcome.
Materials: This Adventure Ecology will take place over Zoom, so all participants should have access to a computer and a reliable internet connection.
Location: In the comfort of your home or wherever you may be!
Registration: Registration is required.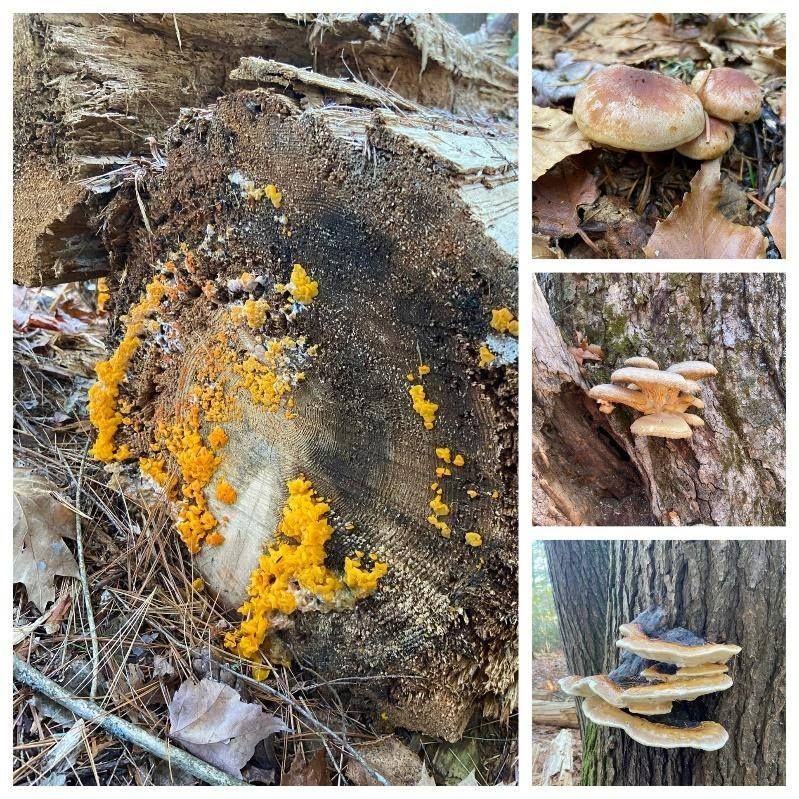 Snowshoe Yoga March 28th
Saturday 2-3:15pm | Newfound Fitness & Slim Baker | Slim Baker Area
Newfound Fitness and Slim Baker Offer Snowshoe Yoga every weekend through March.
Bristol—Newfound Fitness and the Slim Baker Foundation are teaming up to offer a fun, unique, and safe outdoor fitness experience every weekend through March. You may have tried yoga, and perhaps you've gone snowshoeing, but have you ever tried snowshoe yoga? Experienced yoga instructor Kendra LaPlume, born and raised in the Newfound area and with over 13 years of experience in fitness, will lead you through the moves with the beautiful scenery of the Slim Baker Area all around you. Register for upcoming snowshoe yoga classes at newfoundfitnessnh.com/snowshoe-yoga. If you don't have your own snowshoes, contact the Tapply-Thompson Community Center at 603-744-2713 to borrow a pair.
The Slim Baker Foundation works to provide outdoor recreation and education to visitors and residents of the Newfound Area. Along with camps, classes, and events, the Foundation maintains the Slim Baker Area at 301 New Chester Mountain Rd. The Slim Baker Area encompasses 137-acres of conserved land with hiking trails and beautiful views and is open year-round to the public. Find more upcoming events at SlimBaker.org/events.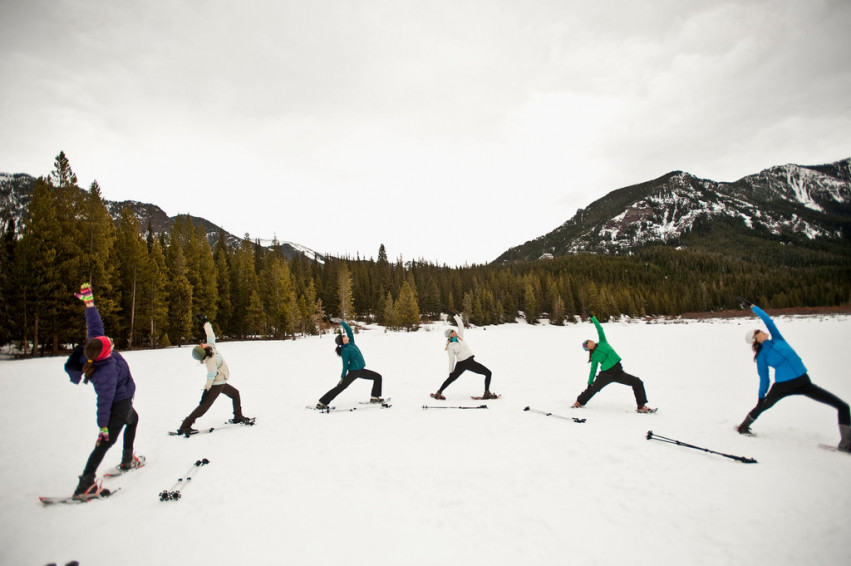 Selling Your Home?
Get your home's value - our custom reports include accurate and up to date information.
Get Home Value