Lake Life Local Event May 24th-30th
Game Time Trivia Mondays May 24th
7-9pm | Hobbs Tavern & Brewing Company | West Ossipee

Join us Mondays at 7pm in West Ossipee NH for Game Time Trivia. Great Prizes!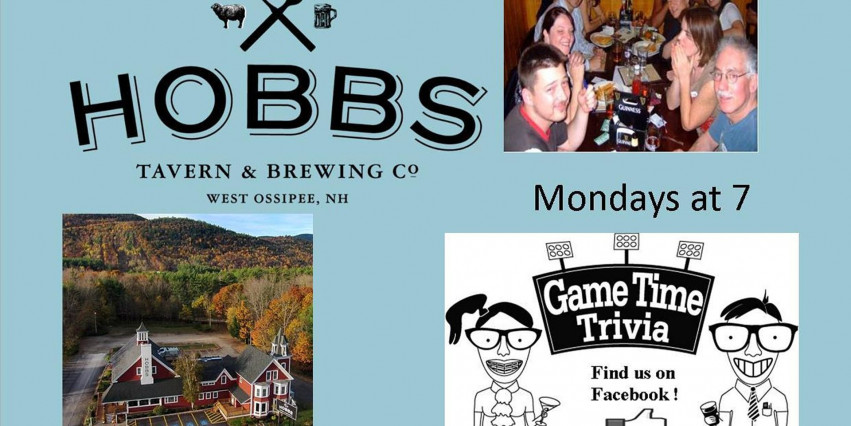 Elevens Kinetic Provision Food Truck at Lake Life HQ May 25th
Tuesday 11am-2pm | Lake Life Realty| 87 Whittier Hwy, Moultonborough

We are so excited to host Elevens Kinetic Provisions Tuesday May 25th 11-2pm at Lake Life HQ for our Weekly Food Truck Event!
You won't want to miss this, food is AMAZING!

Check them out

https://www.kineticprovisions.com/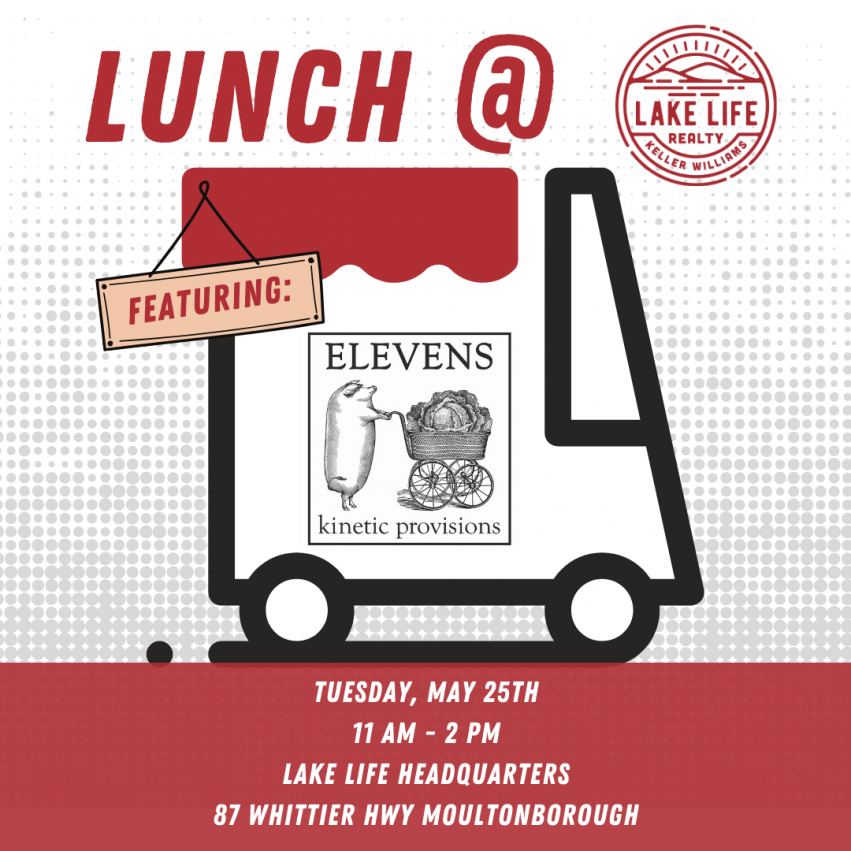 Full Moon Hikes May 26th
Wednesday 8-9:30pm | Prescott Farm Environmental Education Center | 928 White Oaks Rd, Laconia
Explore Prescott Farm in a different and special way. Inspired by the weather and the dynamic calendar of the natural world, topics discussed on our moonlit walk will vary but may include: identifying constellations, discussing the habits of nocturnal animals, and practicing your own night vision abilities.
April 27, 2021 Tuesday 7:00-8:30
May 27, 2021 Thursday 8:00-9:30
September 20, 2021 Monday 6:30-8:00
October 20, 2021 Wednesday 6:00-7:30
November 19, 2021 Friday 6:00-7:30
Recommended Ages: Adult
Physical Demand: [5]
Cost: $15 Non-Members; Free for Members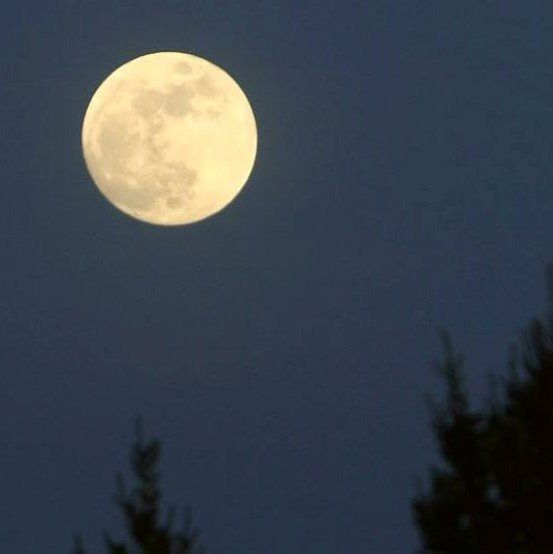 Wacky Wednesdays at Funspot May 26th
Wednesday 5-10pm | Funspot | 579 Endicott St N, Weirs Beach

At #Funspot we love Wednesdays! From 5PM till close we've got discounts on #bowling, #pizza, and in our #tavern! See you at the Spot! 🕹️🎳⛳🎂🍕🍺😀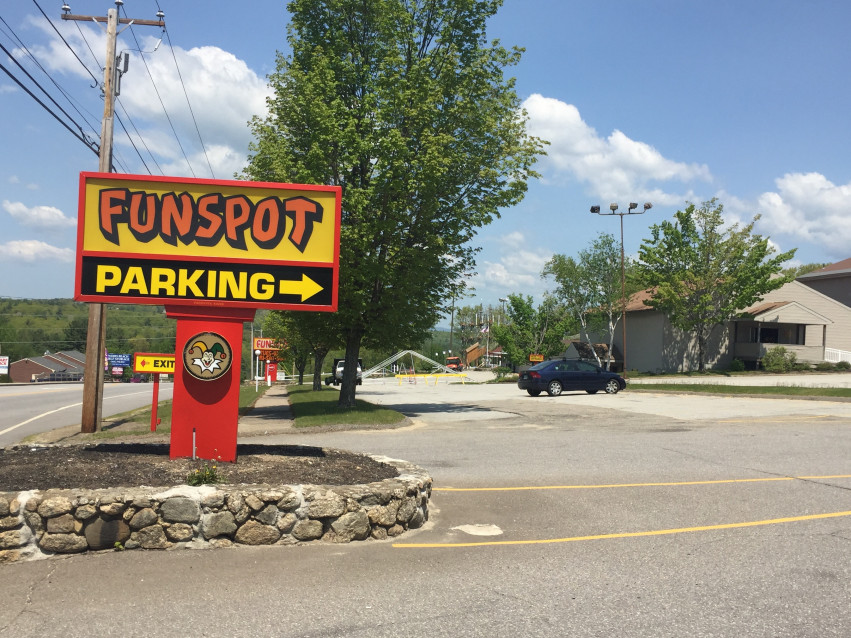 Game Time Trivia May 27th
Thursday 7-9pm | Hart's Turkey Farm Restaurant | 233 Daniel Webster Hwy, Meredith
Hart's Turkey Farm Thursday Night Trivia every week at 7PM
The biggest and best Trivia Night in the Lakes Region is found inside the comfy newly remodeled lounge at Hart's Turkey Farm. Outstanding food. Awesome Adult Beverages! Voted best trivia night in NH.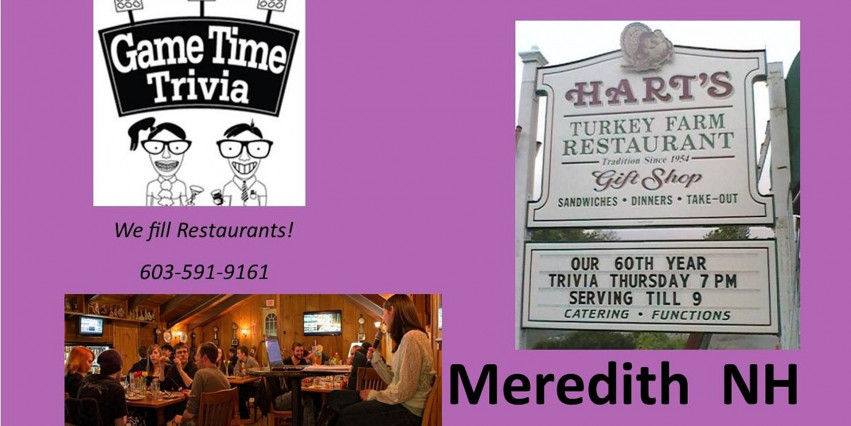 Ryan St Onge Music May 28th
Friday 5-8pm | Twin Barns Brewing Company | 194 Daniel Webster Hwy, Meredith

Come by the barn and listen to some great music and grab a proper beer raised in a barn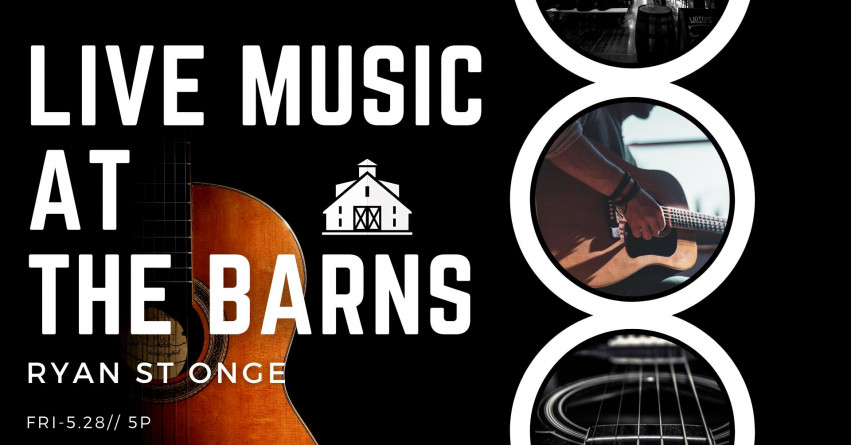 Sly Richard Music May 29th
Saturday 3-8pm | Twin Barns Brewing Company | 194 Daniel Webster Hwy, Meredith

Come by the barn and listen to some great music and grab a proper beer raised in a barn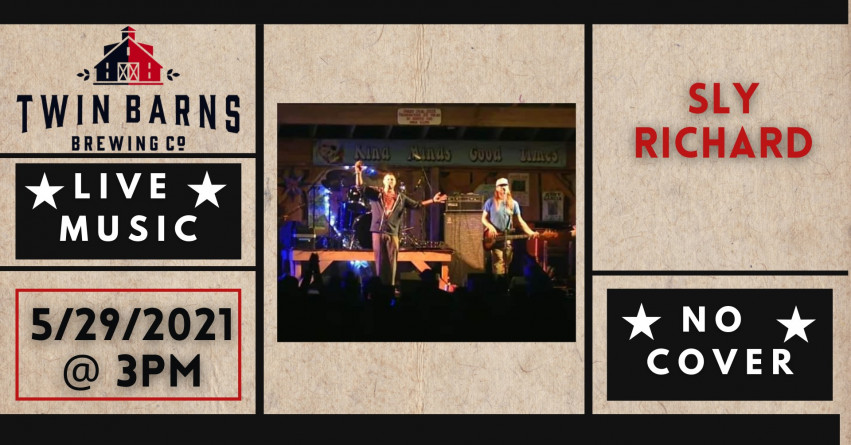 Vernal Pool Exploration May 29th
Saturday 29th | Squam Lakes Natural Science Center | 23 Science Center Rd, Holderness
For ages 5 and up
Spring is an exciting time to be out and about. It's when vernal pools are coming to life. Venture with a naturalist to two different vernal pools at the ScienceCenter to learn about the animals dependent on these predator-free, ephemeral pools. Waterproof boots and bug spray are highly recommended. Be prepared to walk off-trail through uneven and rough terrain.
Advance registration is required along with face masks. Maximum of 10 participants per session.
Cost:$9/member; $11/non-member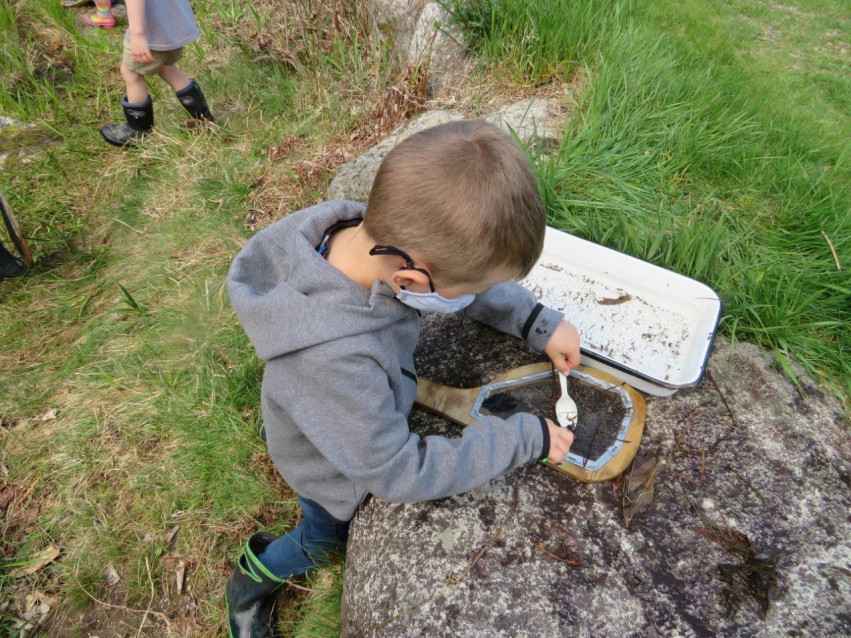 29th Annual Memorial Weekend Craft Festival May 29th
Saturday 10am-Monday 31st 4pm | The Scenic Mill Falls Marketplace | 312 Daniel Webster Hwy, Meredith
Festival Hours: Saturday from 10am to 7pm, Sunday from 10am to 5pm, and Monday (Memorial Day) from 10am to 4pm.
The Scenic Mill Falls Marketplace in Meredith, NH, will once again come alive with color, flavor, and music for the 29th Annual Memorial Weekend Craft Festival on May 29, 30 & 31 (Memorial Day).
Over 90 Juried Craftsmen and Artisans from all over New England will display their American Made Works including Fine Jewelry, Folk Art, Quilts, Aerial Photography, Fiber Arts, Wood Burning, Hair Accessories, Leather, Ornaments, Soy Candles, Floral Design, Turned Wood, Toys, Wearable Art, Pottery, Personal Care Products, Textile Handbags, Sheepskin Accessories, Wildlife Photography, Beaded Jewelry, Scarves, Wall Hangings, Pet Treats & Accessories, Graphite and Charcoal Art, Ceramics, Hand-painted Lanterns, Flame Colorant, Up-cycled Items, Aprons, Sterling Silver Jewelry, Landscape Photography, Mixed Media, Custom Signs, Sports Team Apparel, Classical Music, Wood Inlay, Original Paintings, Knits, Mittens, Recycled Metal Jewelry, Night Lights, Goats Milk Soaps, Chainmail Accessories, Functional Porcelain, Embroidered Jewelry, Organic Bath Products, Live-edge Furniture and much more.
Come and sample a variety of specialty foods such as Kettle Corn, Pickles, Herbal Dips, Infused Oils, Balsamic Vinegars, Cannoli, Wildflower Honey, Pepper Spreads, Jams, Bloody Mary Mix, BBQ Sauces, Spice Blends, Roasted Candied Nuts, Mustards, Hot Sauces, Wine Slushy Mix, Pies, Pesto and more.
The Fair is held rain or shine, free admission and friendly pets on a leash are welcome.
Mill Falls Marketplace is located directly on Route 3 in lovely Meredith, NH. Directions: From Route 93 take Exit 23 or arrive by boat on Lake Winnipesaukee.
Food Sales benefit Lakes Region Altrusa Club

Stories on Squam: A Morning of Creative Writing May 29th
Saturday 10am-12pm | Squam Lakes Science Center | 534 US Rte 3, Holderness
Participants will be assigned a critter, plant, natural formation, etc. that can be found on Squam; we will keep what we've each been assigned to ourselves.
Then everyone will find a spot along the cove and write about what's on their paper, WITHOUT EXPLICITLY SAYING WHAT THEY'VE BEEN GIVEN. You cannot use the word you've been assigned in your writing, only allude to it and write about the things it interacts with. This can be in any form of poetry or prose that you like, a haiku, a sonnet, a short story, or a simple paragraph.When finished, everyone will take turns reading their piece aloud and others will try to guess the subject of the piece, and the author will let us know if we got it correct!
All levels of writers are welcome, this is a no judgement zone! We all realize that writing in a short time is never going to reflect our best work. We are all here to enjoy people's perspectives of the nature around us, no matter if you're a beginner or a published novelist!
The following COVID-19 precautions will be enforced:
No participating if you are feeling ill (fever, cough, excessive fatigue, loss of taste or smell, or any other unexplained respiratory symptoms that may be caused by COVID-19)
Facial coverings / masks must cover nose and mouth at all times
No sharing of materials between groups unless properly disinfected between uses
Attendees from different groups must remain at least 6 feet apart
Program will be limited to 10 attendees and 2 leaders, totaling a maximum of 12 people
Audience: Ages 12+. Children must be accompanied by an adult.
Materials: Water & snacks (if you like), a face mask, outdoor clothing, and CREATIVITY. We will provide writing materials but feel free to bring your own if you prefer.
Registration: Registration is required. Space is limited to 10 people. Please register by Friday, May 28th. Click here to register.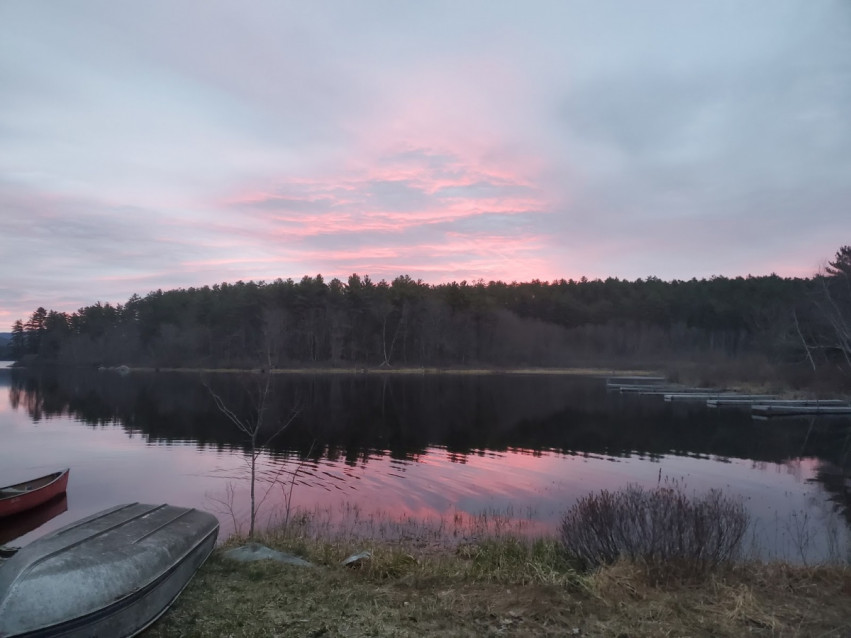 Build Your Own_____ May 29th
Saturday 10am-12pm | Prescott Farm Environmental Education Center | 928 White Oaks Rd, Laconia

With special thanks to series sponsor Heath's Ace Hardware!
Nature will thank you as you create a one-of-a-kind domicile for the critters in your own backyard. An opportunity to expand building skills with the support of a knowledgeable and gifted instructor!

May 29: Compost System
*Registrations must be complete by 5 pm the Thursday before each program.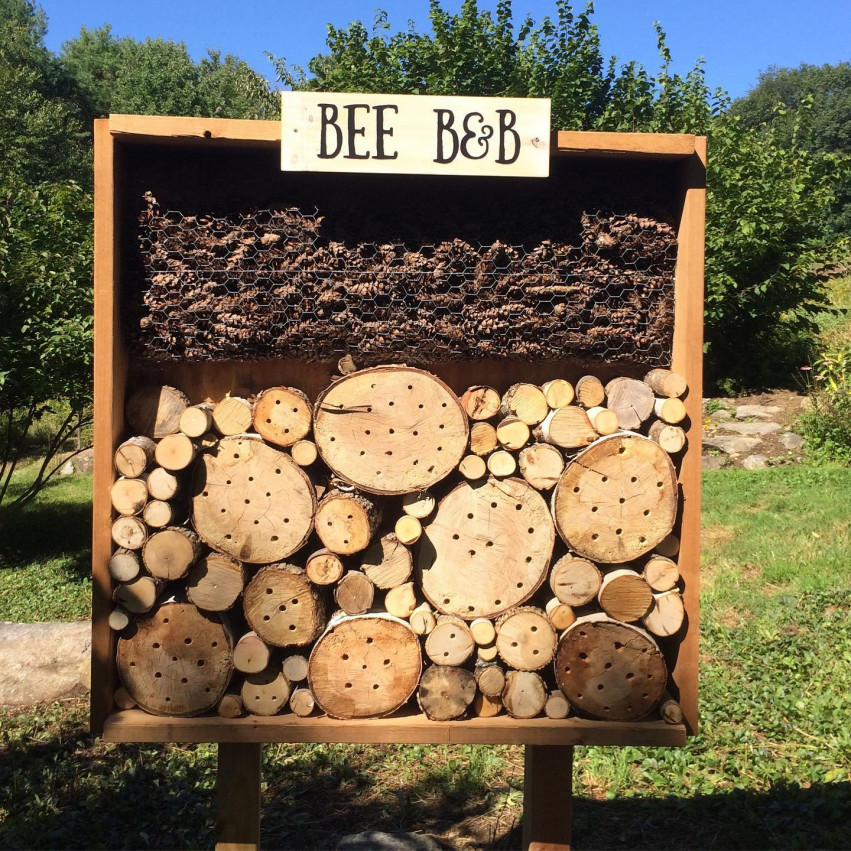 Food Truck Festival May 30th
Sunday 12pm| The Tap Room | 765 Route 16, Ossipee

Join us Mondays at 7pm in West Ossipee NH for Game Time Trivia. Great Prizes!

Six food trucks, fresh beer, and live music at Hobbs Brewing Co. on Sunday, May 30th. Free Admission! Stop by the Tap Room for some great eats, good tunes and patio beers this Memorial Day Weekend.
Food Trucks:
Crescent City Kitchen- New England Style Soul Food
Cheese Louise- Student-owned and operated food truck and restaurant company bringing grilled cheese and smiles to the MWV and beyond!
The Boys Fresh Catch- fresh fish tacos, sandwiches, and more!
Tin Can Crepes- created during quarantine from a rebuilt 1966 vintage Shasta trailer into a food truck providing delicious sweet & savory crepes.
Dueling Chefs- southern pit bbq, artisanal sausages, and bistro sandwiches.
Dulces Bakery- Family owned bakery offering freshly baked goods, tres leches, pastries and more!
Band:
Acoustic Tandem Band-
A high-energy acoustic Trio that plays rock, country, pop, and reggae. Tom Colantuoni - Guitar, Vocals
David Hoffman - Guitar, Vocals, Claves
Peter Asklund - Percussion, Vocals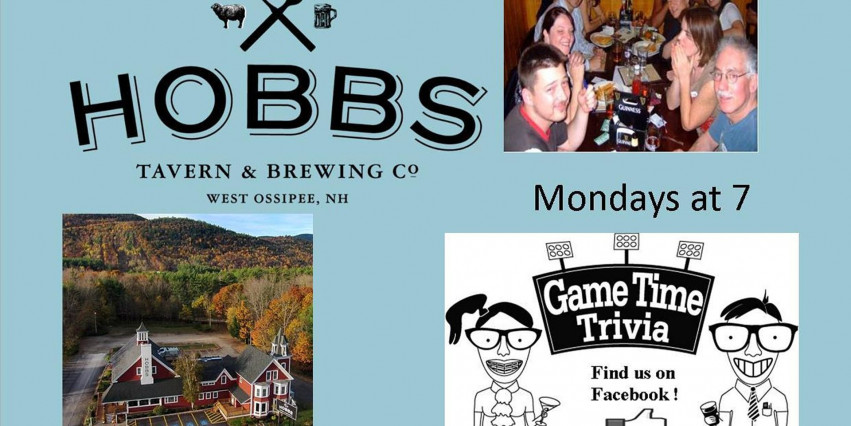 Selling Your Home?
Get your home's value - our custom reports include accurate and up to date information.
Get Home Value