Lake Life Local Event May 31st-June 6th
29th Annual Memorial Weekend Craft Festival May 31st
Saturday 10am-Monday 31st 4pm | The Scenic Mill Falls Marketplace | 312 Daniel Webster Hwy, Meredith
Festival Hours: Saturday from 10am to 7pm, Sunday from 10am to 5pm, and Monday (Memorial Day) from 10am to 4pm.
The Scenic Mill Falls Marketplace in Meredith, NH, will once again come alive with color, flavor, and music for the 29th Annual Memorial Weekend Craft Festival on May 29, 30 & 31 (Memorial Day).
Over 90 Juried Craftsmen and Artisans from all over New England will display their American Made Works including Fine Jewelry, Folk Art, Quilts, Aerial Photography, Fiber Arts, Wood Burning, Hair Accessories, Leather, Ornaments, Soy Candles, Floral Design, Turned Wood, Toys, Wearable Art, Pottery, Personal Care Products, Textile Handbags, Sheepskin Accessories, Wildlife Photography, Beaded Jewelry, Scarves, Wall Hangings, Pet Treats & Accessories, Graphite and Charcoal Art, Ceramics, Hand-painted Lanterns, Flame Colorant, Up-cycled Items, Aprons, Sterling Silver Jewelry, Landscape Photography, Mixed Media, Custom Signs, Sports Team Apparel, Classical Music, Wood Inlay, Original Paintings, Knits, Mittens, Recycled Metal Jewelry, Night Lights, Goats Milk Soaps, Chainmail Accessories, Functional Porcelain, Embroidered Jewelry, Organic Bath Products, Live-edge Furniture and much more.
Come and sample a variety of specialty foods such as Kettle Corn, Pickles, Herbal Dips, Infused Oils, Balsamic Vinegars, Cannoli, Wildflower Honey, Pepper Spreads, Jams, Bloody Mary Mix, BBQ Sauces, Spice Blends, Roasted Candied Nuts, Mustards, Hot Sauces, Wine Slushy Mix, Pies, Pesto and more.
The Fair is held rain or shine, free admission and friendly pets on a leash are welcome.
Mill Falls Marketplace is located directly on Route 3 in lovely Meredith, NH. Directions: From Route 93 take Exit 23 or arrive by boat on Lake Winnipesaukee.
Food Sales benefit Lakes Region Altrusa Club

WASP: The Untold Story & Woman & the War Effort May 31st
Monday 10am-4pm| The Wright Museum | 77 Center St Wolfeboro, NH

WASP: The Untold Story. With the men gone off to war and planes being manufactured, pilots and mechanics were needed to ready and transport the airplanes from the factory to their bases. The answer to the problem was to train women pilots to take over the men's jobs.
In September 1942, the U.S. Army Air Forces organized the Women's Flying Training Detachment and the Women's Auxiliary Ferrying Squadron. On August 5, 1943, both organizations were merged into the Women Airforce Service Pilots (WASP). The WASP were trained pilots who tested experimental planes, repaired aircraft, ferried planes from factories to their bases, pulled targets behind their planes for artillery practice, and trained male pilots.
Women and the War Effort: Recruiting Posters of WWII illustrates how America used propaganda posters to recruit women to join the war effort. Using some of the bestknown artists of the period to design appealing and patriotic posters, the initial focus was on recruiting WACS, WAVES, SPARS and women Marines.
Women and the War Effort:Women willingly accepted the fact that they would be needed to replace men on the production line, and that they could free men for combat by joining the military. Over 6 million women worked in production jobs and about 400,000 women joined the military.
Museum open daily 10am-4pm and Sundays noon-4pm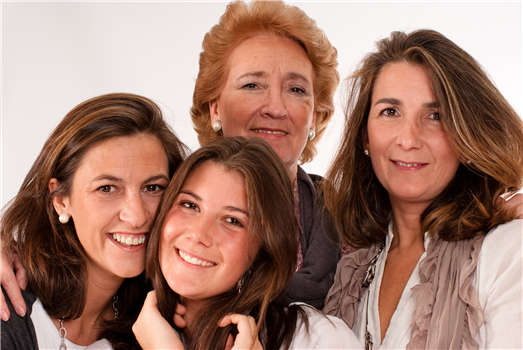 Solar Gazing May 31st
Monday 12-4pm | Castle in the Clouds | 455 Old Mountain Rd Moultonborough

We are so excited to host Elevens Kinetic Provisions Tuesday May 25th 11-2pm at Lake Life HQ for our Weekly Food Truck Event!
You won't want to miss this, food is AMAZING!

Check them out

https://www.kineticprovisions.com/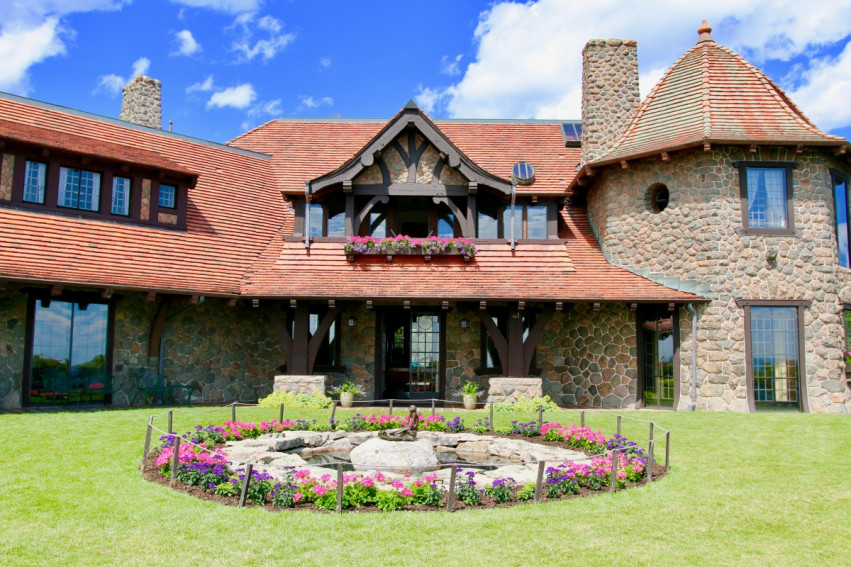 Weirs Beach Brew Fest May 31st 1-6pm
Monday 1-2:30pm | Craft Beer Xchange | 59 Doe Ave, Laconia
Enjoy great beer!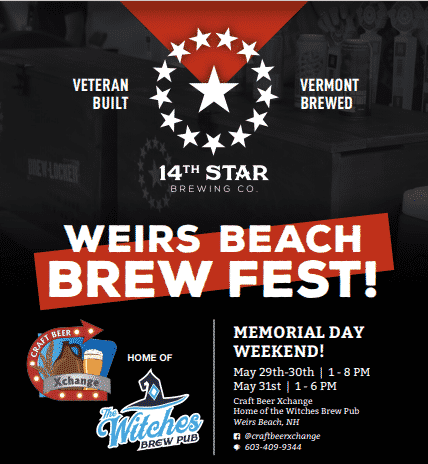 Wolfeboro Area Farmers Market June 3rd
Thursday 1-2:30pm | Clark Park | 233 South Main St, Wolfeboro

Email: [email protected]
Web: www.wolfeborofarmersmarket.com

Clash of the Wolves- Silent Film Series June 3rd
Thursday 6:30-8pm | The Flying Monkey | 39 South Main St, Plymouth
Doors: 6:00PM Film: 6:30 Rated: NR
Enjoy silent film in a restored moviehouse with live musical accompaniment by Jeff Rapsis.
Starring Rin Tin Tin. Canine star Rin Tin Tin saves the day in this crackerjack action picture set in the Old West, one of his best surviving feature films. See Rinty leap from cliffs and rooftops (and even climb trees!) as he aids the good guys, chases down the bad guys, and saves his own on-screen dog family from a raging forest fire. See what made Rin Tin Tin one of the most popular stars of early cinema!
General admission $10.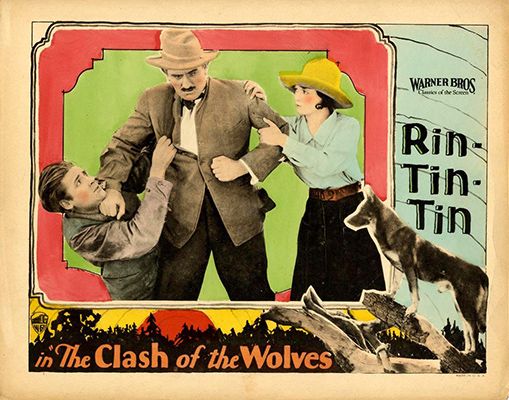 Kirkwood Gardens Plant Sale May 31st- June 3rd
Monday 10am-5pm | Squam Lakes Natural Science Center | 23 Science Center Rd, Holderness
Plants will be available until sold out.
Covid has again put Kirkwood Gardens Day on Hold. But this year, there will still be perennials for sale on the bluestone terrace in the garden beginning in late May.. Come stroll through Kirkwood Gardens for inspiration and find beautiful new plants for your own garden.
Please park behind Kirkwood Gardens on Central House Road.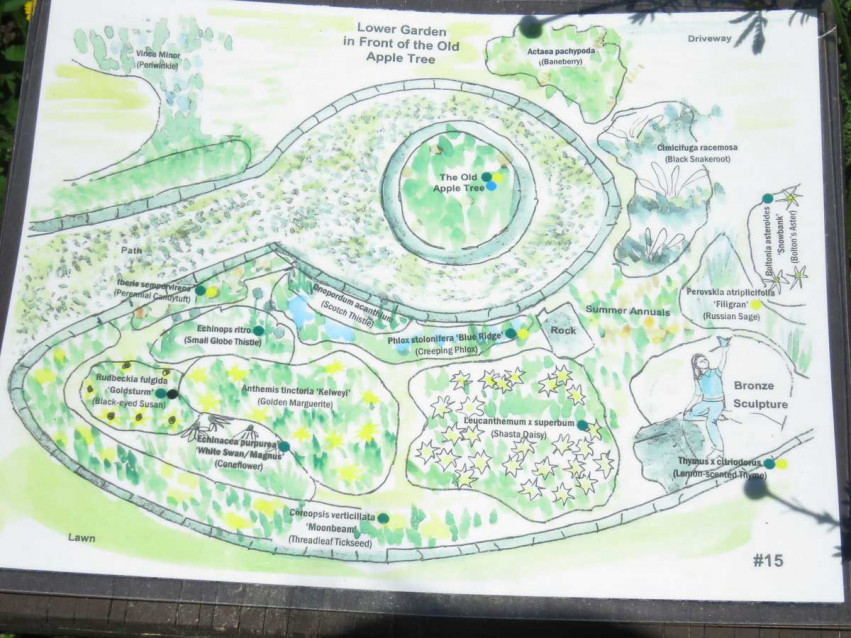 Selling Your Home?
Get your home's value - our custom reports include accurate and up to date information.
Get Home Value