Lake Life Local Event November 23rd-29th
NH -Thanksfishing Open November 25th
Wednesday 8am-4pm | Lake Waukewan | Meredith
AFS Thanksfishing Open on Lake Waukewan in Meredith, NH
5 fish limit (team or solo)


2020 GYC Turkey Trot 5k Race & Family Walk November 26th
Thursday 9am | Gilford Youth Center | 19 Potter Hill Rd, Gilford
What began as a small group of locals getting together for a morning run on Thanksgiving morning, has turned into annual event averaging over 400 people from all over New England. The GYC Turkey Trot is a 5k Race and Family Walk held on Thanksgiving morning. It is a great way to start your holiday.
The course is a registered 5K course, and is considered flat and fast. It is ideal for both runners and walkers. The course runs through Gilford Village, and begins and ends at the Gilford Youth Center.
We encourage runners of all ages. Runner will be timed, and results will be posted on our website on the same day as the race. Along with the "Overall Times", we will also post times for age brackets: 12 and under, 13-19, 20-30, 31-40, 41-50, 51-60, and 60 and Over.
Changes to this year's race:
It is the goal of the Gilford Youth Center to provide a safe race during this current pandemic. We are making necessary modifications to follow state guidelines and to ensure everyone's safety.

1. We will be using a timing company, with race chips, to allow a staggered start.
2. We ask that participants wear a mask prior to and after the race. Masks will not be required during the race.
3. Announcements will take place outdoors prior to the race.
There will be no award ceremony after the race. Awards will be sent via mail to all the winners
The Family walk is a great way for to start the day. We encourage walkers of all ages, as well as pets and strollers.
RACE TIME 9:00am (8:45 for walkers).
COST: $26/pp. $90/family rate (up to 5)
Event will be held rain, snow or shine. No refunds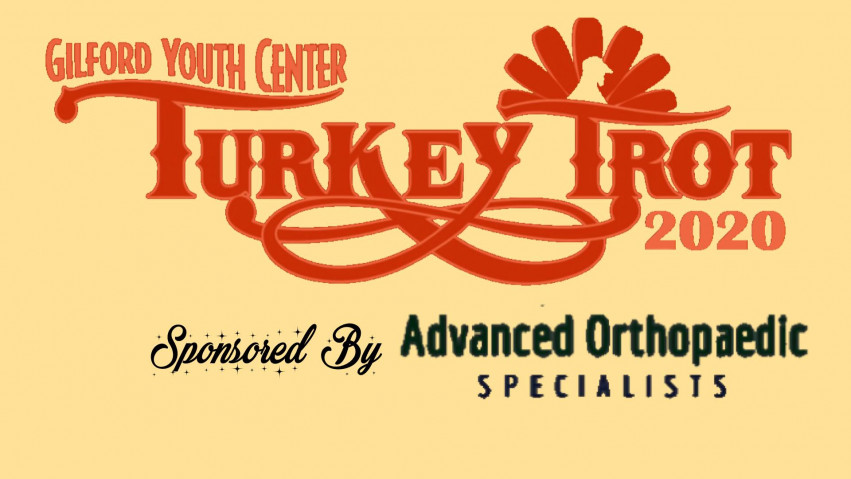 Pint Night November 27th-29th
Friday 3pm- Sunday 8pm | Twin Barns Brewing Co | 194 Daniel Webster Hwy, Meredith
New Hampshire knows the value of a proper pint. Starting Black Friday Twin Barns is hosting a special giveaway as part of a statewide fundraising event to support our neighbor NH breweries and the NH Brewers Association in this most unusual year:
The first 100 guests that join us in the Barns this post-holiday weekend will receive a commemorative "Keep NH Brewing 2020" pint glass upon purchase of a Donation Pint (beer of your choice), with all proceeds benefiting the NH Brewers Association: our state guild committed to promoting, educating, and advocating on behalf of all the talented brewers here in the Granite State. From Portsmouth to Pittsburg, Keene to Conway, and even here on the shores of Lake Winnipesaukee, the NHBA tirelessly works behind the scenes to foster the best beer possible—
Glasses will be available at open and are available on a first come basis while they last. We hope to see you, friends, neighbors, and colleagues here with us after Turkey Day to raise a glass to keeping well in our rich communities, proper beer raised in a barn, and to #KeepNHBrewing!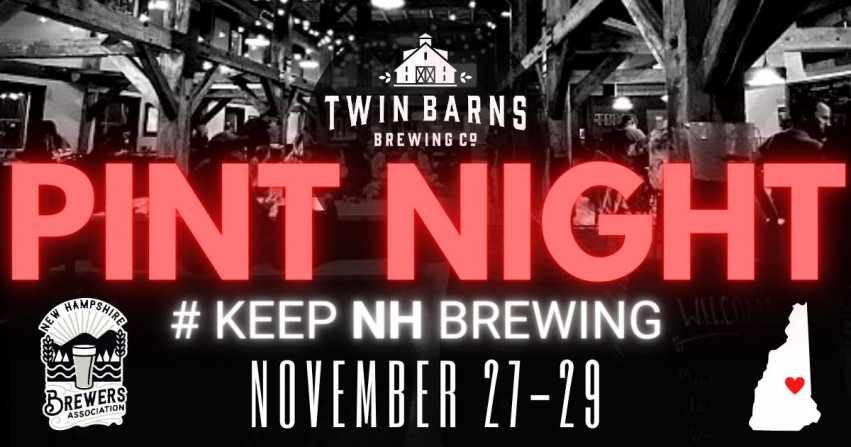 Henry Lalibrete for Live Music Fridays November 27th
Friday 6-9pm | Hart's Turkey Farm Restaurant | 233 Daniel Webster Hwy, Meredith
Join us for Live Music Friday featuring Henry LaLiberte Live!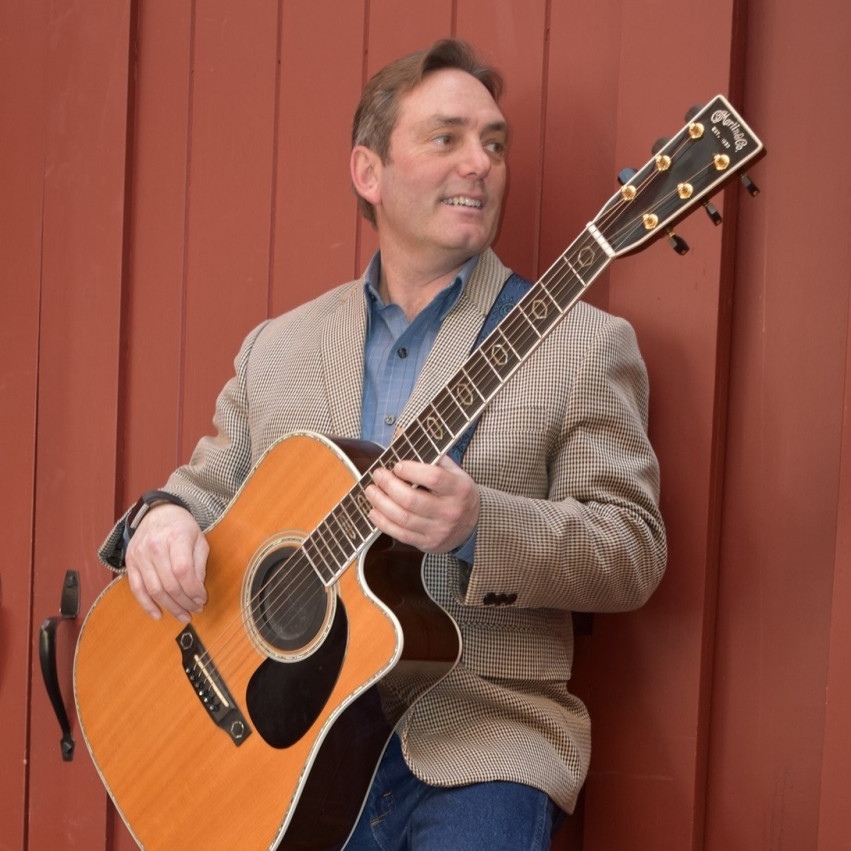 November 27th Live Music- Eric Grant
Friday 5-8pm | Twin Barns Brewing Co | 194 Daniel Webster Hwy, Meredith
Come to Twin Barns Brewing Co and listen to the tunes of Eric Grant and enjoy a proper beer, raised in a barn!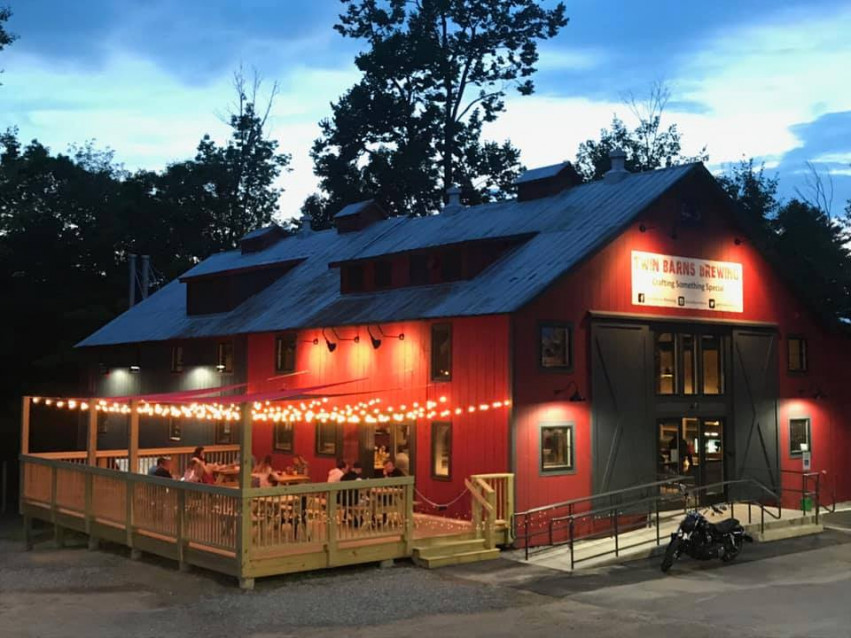 Flying Film Series: The Wizard of Oz November 27th
Friday 6:30-8:30pm | Flying Monkey Movie House & Performance Center | 39 Main St, Plymouth
Doors: 6:00PM
Film: 6:30PM
Rated: NR
Friday, November 27
Saturday, November 28
What better place to watch The Wizard of Oz than at The Flying Monkey?
When a tornado rips through Kansas, Dorothy (Judy Garland) and her dog, Toto, are whisked away in their house to the magical land of Oz. They follow the Yellow Brick Road toward the Emerald City to meet the Wizard, and en route they meet a Scarecrow (Ray Bolger) that needs a brain, a Tin Man (Jack Haley) missing a heart, and a Cowardly Lion (Bert Lahr) who wants courage. The wizard asks the group to bring him the broom of the Wicked Witch of the West (Margaret Hamilton) to earn his help.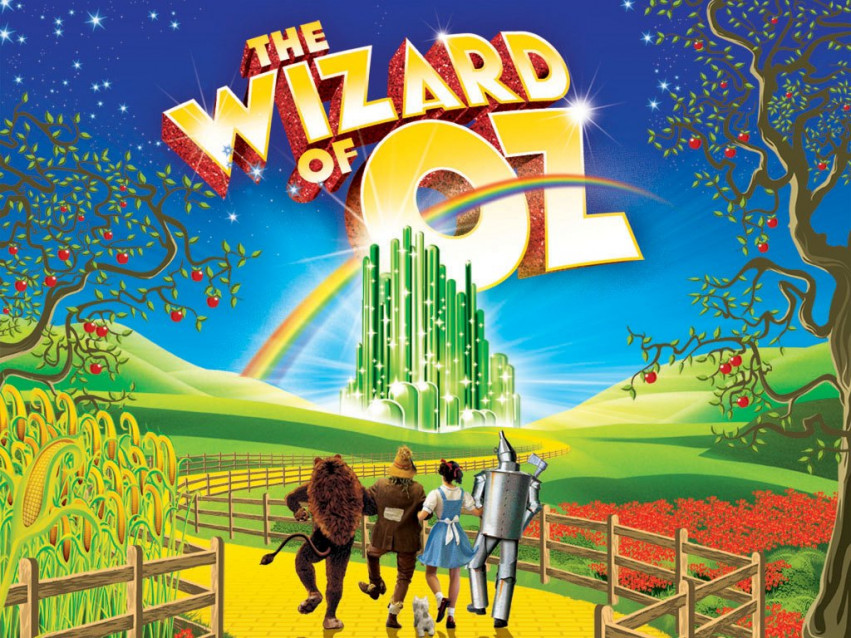 Music Bingo at Twin Barns Brewing Co November 28th
Saturday 6-8pm | Twin Barns Brewing Co | 194 Daniel Webster Hwy, Meredith
Come to Twin Barns Brewing for some fun entertainment. Music Bingo, hosted by Holy Cow Music will put your skills to the test. Lots of fun prizes to be won, and of course, plenty of proper beer that has been raised in a barn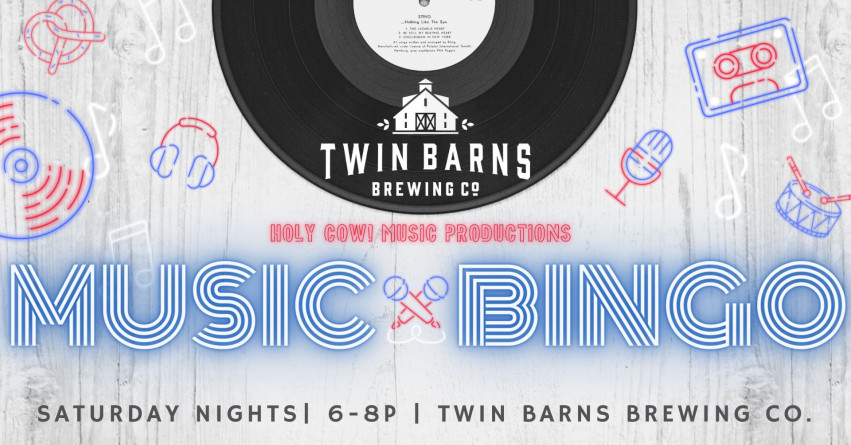 Selling Your Home?
Get your home's value - our custom reports include accurate and up to date information.
Get Home Value