Lake Life Local Events November 20th - November 26th
Wing Night at Tower Hill November 20th
Monday 5pm-11:45pm | Tower Hill Tavern | 264 Lakeside Ave Laconia
Jumbo wings with choice of sauce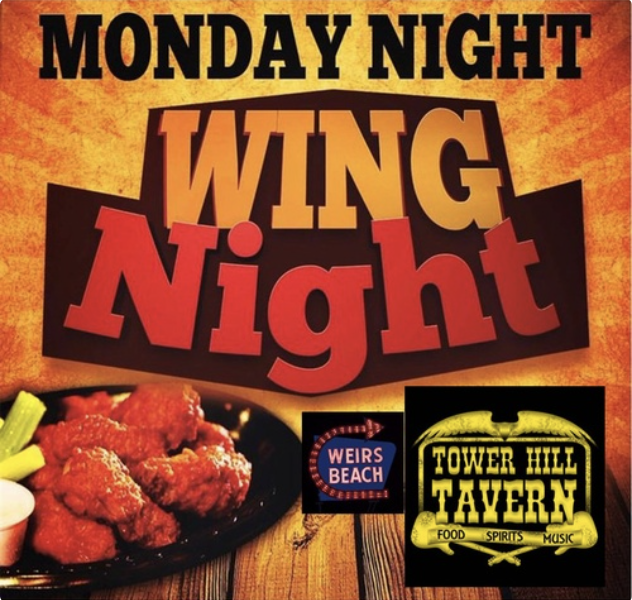 Open Mic at Patrick's November 20th
Monday 6pm-8pm | Patrick's Pub & Eatery | 18 Weirs Road Gilford
Paul Luff hosts an evening of fantastic open mic music. Please contact Paul Luff at [email protected] to reserve a spot to perform. It's a great night with many talented musicians from 6pm-8pm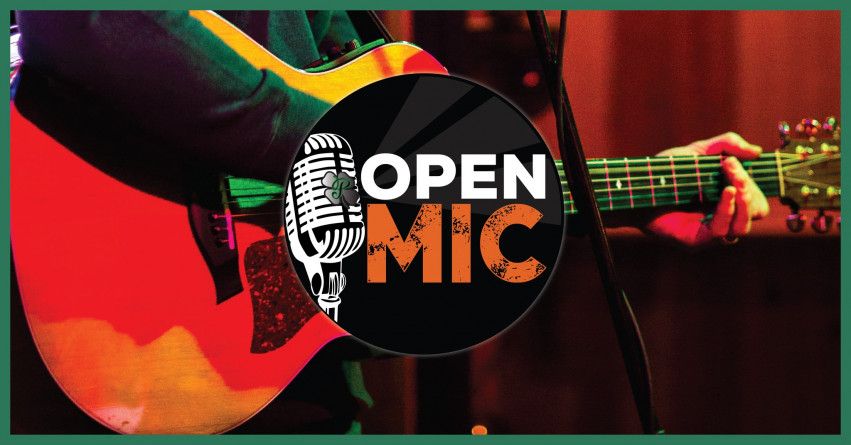 Thanksgiving Eve with Eric Grant Band Nov 22nd
Wednesday November 22nd , Doors and Bar Open at 6:45pm, Show at 8:00pm | 455 Old Mountain Road, Moultonborough
Thanksgiving Eve remains a Time-Honored Tradition to celebrate with old and new friends. We've rounded up the best fall cocktail specials and live music performance for this special night. Gather, socialize and dance to top 40 hits and country music with the Eric Grant Band. This group is so diverse they'll cover hits from New Country to Rock, Pop, Motown and Dance. The party never stops with its DJ like playing style and non-stop song after song performance.

The venue is set with high and low top tables with seats and a General Admission Standing Only area. We have 3 options for ticket purchases:

•If you would like a table, click the table you would like to purchase, it will show you how many seats it holds. Tables can be purchased with 2-6 seats based on availability. These are limited and sell quickly.
•If you would like a Standing Only, no seats ticket, click General Admission - Standing.
•If you would like a Single Seat, click General Admission- Single Seat.

Bar and Doors open at 6:45PM, show starts at 8:00PM

If you need assistance ordering your tickets, you can call 603-519-7506!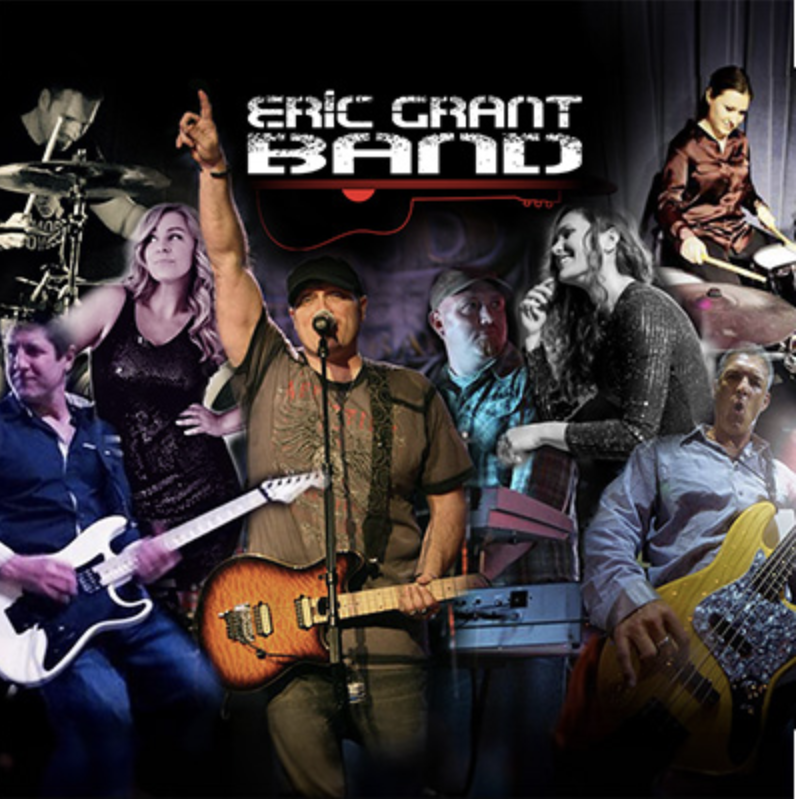 Torch Blown Glass Ornaments Nov 24th
Friday November 24th, 6pm-8:30pm | http://www.artescapenh.com | 636 Union Ave, Laconia, NH, United States, New Hampshire
Join us at Art Escape as we teach you the art of blowing and shaping molten glass into German style ornaments and plant watering globes using a torch. This small eight-person class will give you lots of personal attention. At the beginning of the class, we will do a demonstration and then let everyone have glass blowing fun.
No previous experience required!
Each student receives 3 glass tubes and an assortment of colorful glass frit to personalize your creations. It may take a little practice, but after a very short time you will be making some lovely one-of-a-kind handmade ornaments! Even though you are given 3 glass tubes to practice with you might not end up with 3 ornaments due to needing practice. Additional glass tubes available to purchase during class for $16 each if time allows.
Please wear cotton clothing, long pants, closed toed shoes and have hair tied back if long.
When should I arrive? We suggest you arrive at least 15 minutes before class. We will be doing a live demonstration at the beginning of class so you're not going to want to miss out!
Projects will be annealed in our kiln and ready the next day for pick up. Projects will be held for 2 weeks.
Age 13+ Anyone under the age of 18 must have a paid responsible adult attending the event.
We will have one torch for every 2 people to share.
Clothing: Please wear closed toe shoes long hair tied back.
Online registration closes 24 hours before class begins.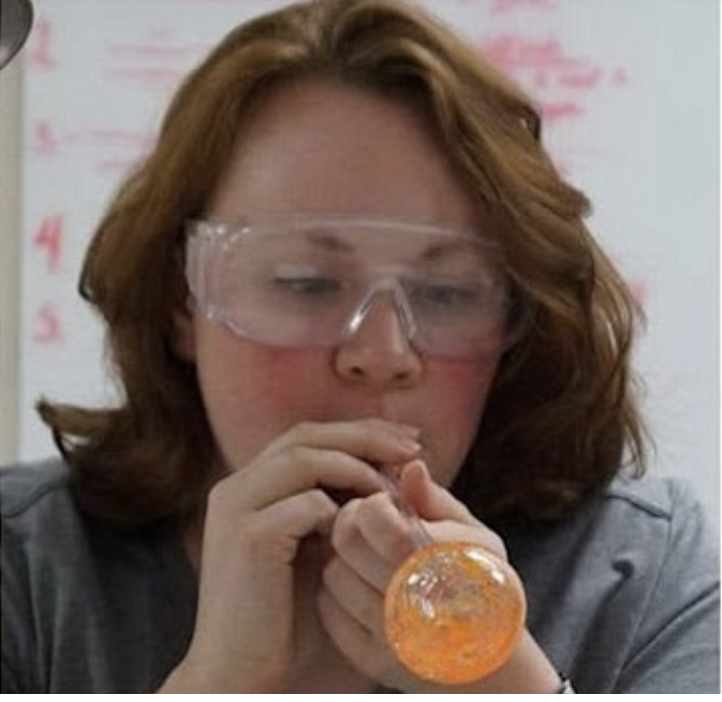 Christmas at Kellerhaus Sat Nov 25th
Saturday November 25th from 12pm-4pm | 259 Endicott St N, Weirs Beach, NH, United States, New Hampshire
Santa and Mrs. Claus are coming to Kellerhaus. Visit with Santa and Mrs. Clause from 12pm-4:30pm. Complimentary cookies and juice available. We will also have a Black Friday sale with a chance to get up to 50% off all purchases.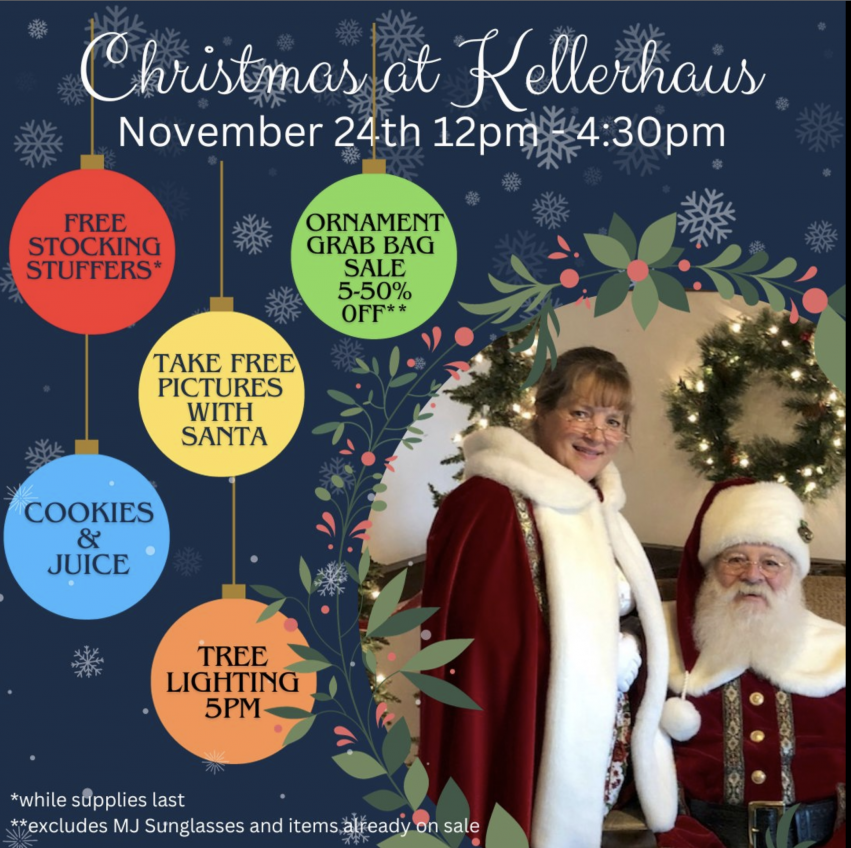 Laconia Lights Festival Nov 25th
Saturday November, 25th 10a,-7pm-6pm | Downtown Laconia
Celebrate Laconia Lights Festival November 25, 2023 10am-7pm. Jump start the festival with the Santa Shuffle 5k Fun Run/Walk at 10am. Spend the day enjoying great food with food trucks around 12pm on Canal street. Bring the kids for activities at local businesses. Finish the day with the Holiday Parade and lighting of the City on the Lakes Holiday Walk trees. Hope to see you there.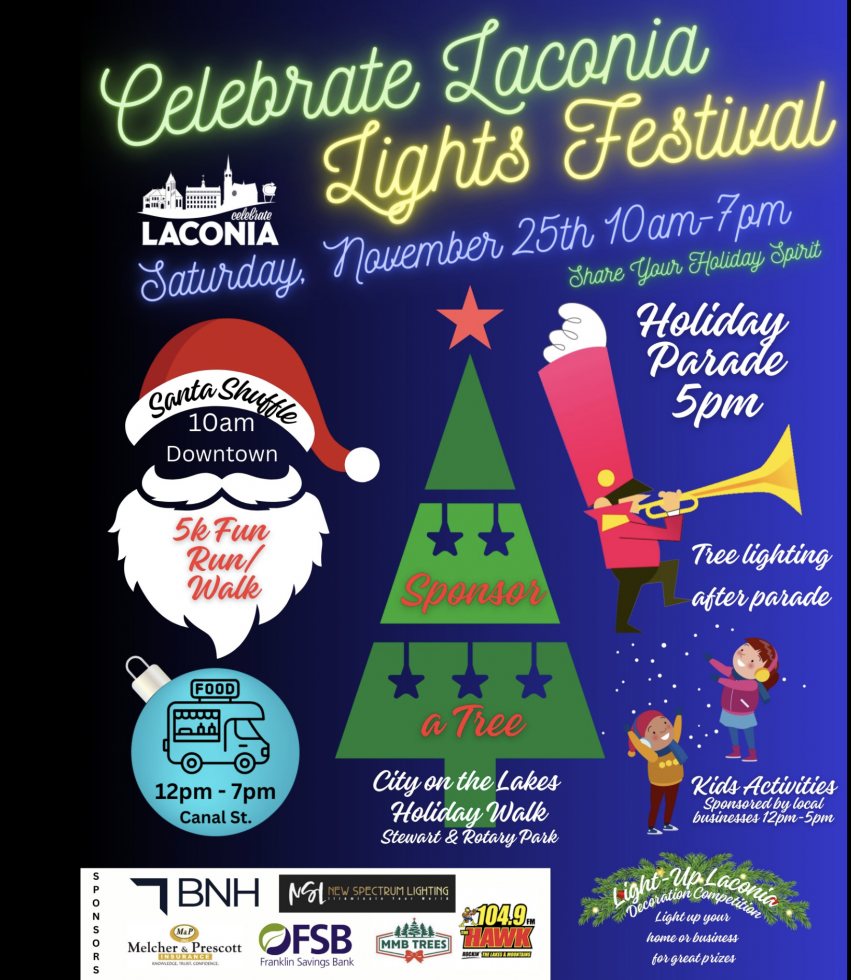 Gingerbread Extravaganza Nov 25th
Saturday November, 25th 1pm-2pm | Marker 21 | 33 Dock Street Wolfeboro NH,
Join us for a festive Gingerbread Extravaganza with the amazing Gingerbread Amy at Marker 21, it's going to be sweet!
Join us for a delightful family-friendly event at Marker 21, where Gingerbread Amy will lead a magical one-hour gingerbread house making demonstration! Get ready for a joyful and peaceful experience as Amy shares her secrets on creating gift-worthy gingerbread cottages with ease.
This "one hour one-woman gingerbread extravaganza" is the perfect way to kick off the holiday season. Guests will leave with the knowledge and inspiration to craft their own gingerbread masterpieces from scratch. The event takes place from 1pm to 2pm, just in time to add some sweetness to your day before the holiday parade begins.
Marker 21 will be providing light, kid-friendly refreshments and delicious hot chocolate to keep everyone in high spirits. Additionally, each child will receive a build-your-own gingerbread man kit to decorate and enjoy.
Make sure to secure your spot by purchasing kids' tickets in advance. Tickets are $12 for one or grab a fantastic deal of two tickets for $20. Accompanying adults can enter for free. Don't miss out on this heartwarming and creative experience for the whole family at Marker 21's Gingerbread Delight event! Secure your tickets in advance and make this festive season one to remember at Marker 21's Gingerbread Extravaganza!
Event Highlights:
- Gingerbread House Making Demonstration by Gingerbread Amy
- Each child receives a decorate-your-own gingerbread man kit
- Light kid-friendly refreshments and hot chocolate provided by Marker 21
- Kid's Tickets: $12 for one, $20 for two (must be purchased beforehand)
- Accompanying adults enter for FREE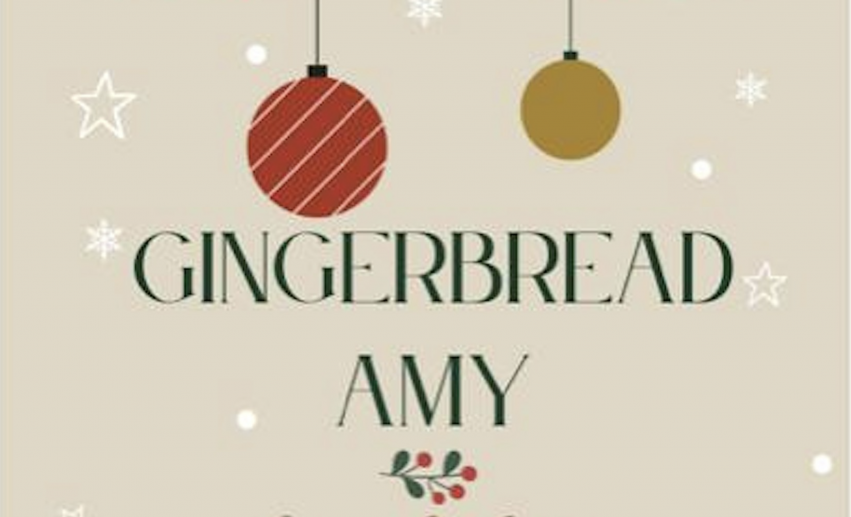 Selling Your Home?
Get your home's value - our custom reports include accurate and up to date information.
Get Home Value