Lake Life Local Events August 16th-22nd
1st Annual Special Olympics at Owl's Nest Resort & Golf Club August 16th - 17th
Monday & Tuesday 8am-5pm |Owl's Nest Resort & Golf Club | 40 Clubhouse Lane,
Campton, NH 03223 United States
Register For The 1st Annual Special Olympics Cup Sponsored by Eversource Owl's Nest Resort is honored to be hosting this two-day tournament on August 16 & 17. Tournament Details: There will be a doubles cornhole tournament from 9am-1pm. The tournament is open to 48 pairs, first come, first served.
$25 per person
Registration and breakfast begins at 8 am. Players may purchase raffle tickets.
Cash prize for tournament winners.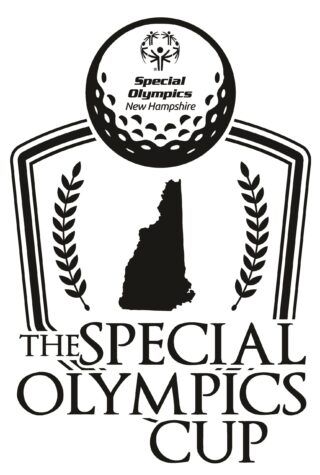 Food Truck Hosted by Lake Life Realty August 17th
Tuesday 11am-2pm | Lake Life Headquarters | 87 Whittier Highway, Moultonborough
Come enjoy some delicious food!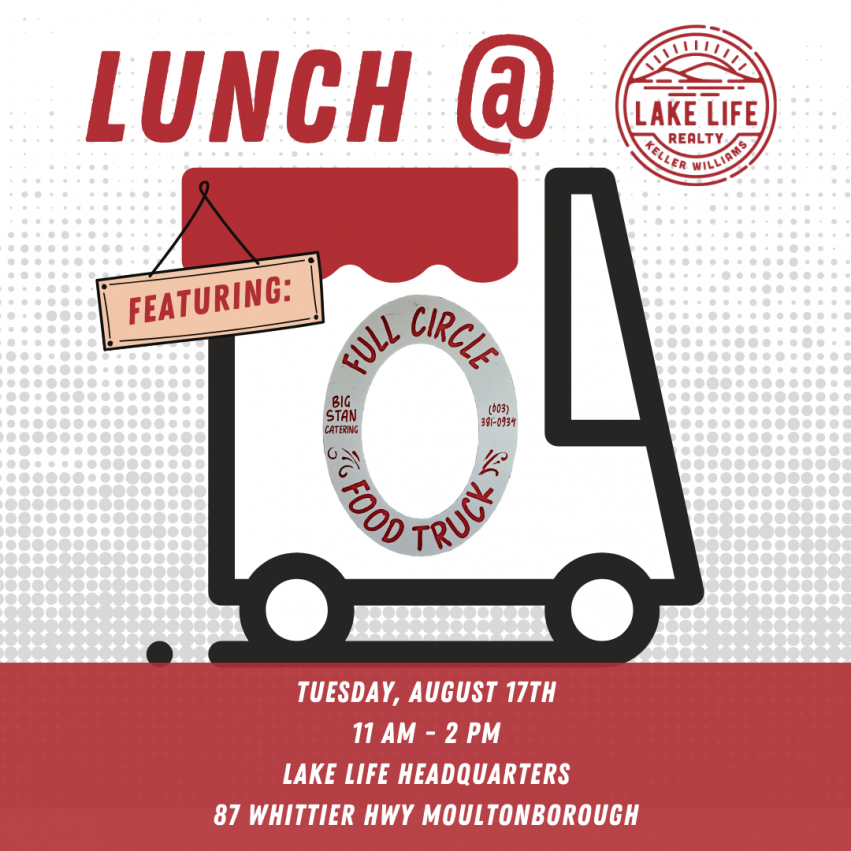 Family Friendly Summertime Activities at Remick Farm August 17th
Tuesday 10am-2pm | Remick Museum & Farm | 58 Cleveland Hill Road
Tamworth Village, NH 03886 United States
Family-friendly summertime activities, tours, and self-led explorations continue throughout August at Remick Country Doctor Museum & Farm in Tamworth Village. Tuesday–Saturday, guided activities include goat hikes, farm tours, medical history tours, and nature walks. And new this month, the "Here, Kitty Kitty!" Photo Contest is a fun "purrsuit" for cat lovers of all ages. Tuesday-Saturdays Guided Tours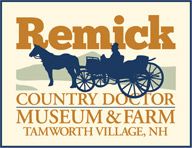 Watercolor Workshops with Pat Edsall August 18th
Wednesday 1pm-3pm | Lakes Region Art Association & Art Gallery | 120 Laconia Rd Suite 132, Tilton, NH 03276 United States
Watercolor Workshops with Pat Edsall Wednesdays 1:00 p.m. to 3:00 p.m., $40 includes all materials You must pre-register with Pat Call 603-472-3733 or email [email protected]
Wolfeboro Area Farmers Market August 19th
Thursday 12:30pm-4:30pm | Wolfeboro Farmers Market | 233 South Main Street
Wolfeboro, NH 03894 United States
Wolfeboro Area Farmers Market Outdoor market held every Thursday May 6 - October.28 Time: 12:30 - 4:30p.m. Location: Clark Park 233 South Main St., Wolfeboro Email: wolf[email protected] Web: www.wolfeborofarmersmarket.com

Rockphoria at The Lakeport Opera House August 19th
Thursday 7:30pm-8:30pm | The Lakeport Opera House | 781 Union Ave
Laconia, NH 03246 United States
ROCKPHORIA is a cross between the hit Broadway play 'Rock of Ages' and an innovative John Lennon tribute story told through music and theatrical production. John Lennon questioned one of life's biggest riddles, which is why… why do some try to climb Mt. Everest? Why do some give up everything for a shot at fame? Why do some risk it all?
ROCKPHORIA tries to help answer this question for John Lennon and for the audience, as we all have a 'why' in our lives.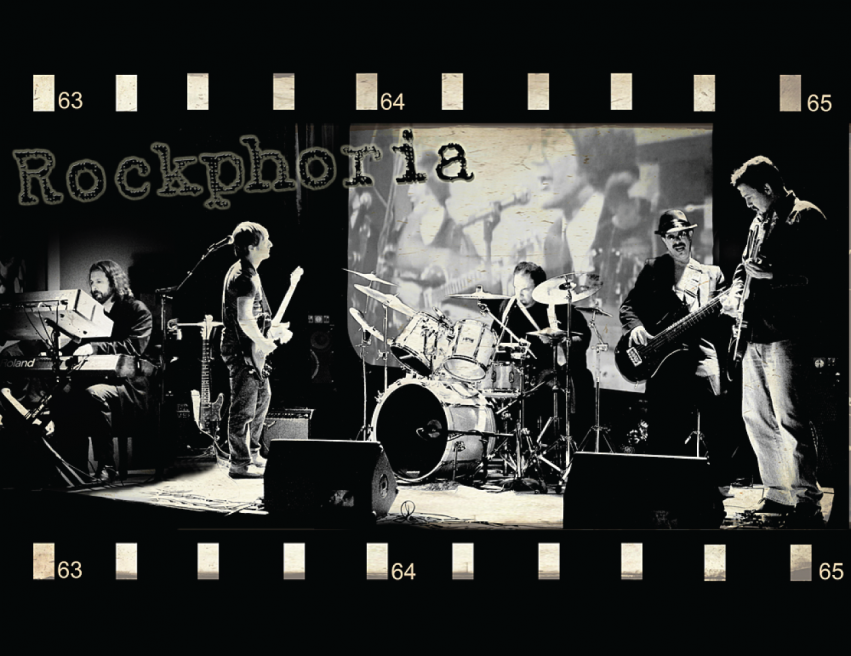 Children's Storytime at New Hampshire Boat Museum August 20th
Friday 10:30am-11:30am | The New Hampshire Boat Museum | 399 Center St.
Wolfeboro Falls, NH United States
The New Hampshire Boat Museum will host Wolfeboro Public Library's Children's Story Time for young children ages 2 – 6 years old. Free admission to the Museum for children and one accompanying adult. Program starts at 10:30am.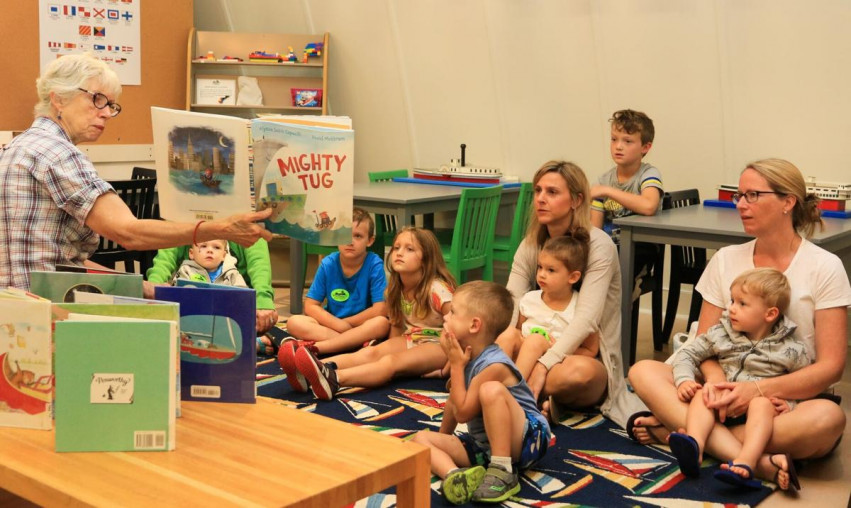 Marlena Phillips Live at The Blue Bistro August 20th
Friday 6pm-11pm | The Naswa Resort | 1086 Weirs Boulevard
Laconia, NH 03246 United States
Marlena Phillips LIVE at the Blue LIVE at the Blue! Marlena Phillips @ 6PM Reservations Highly Recommended!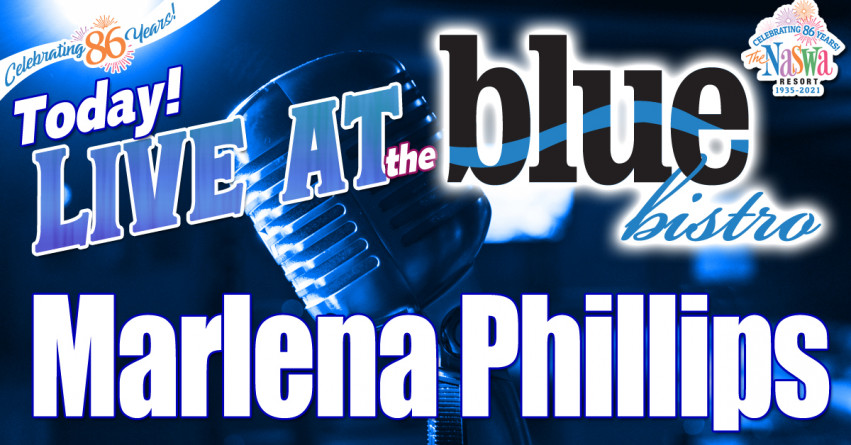 Live Entertainment at Boardwalk Bar & Grill August 20th
Friday 6pm-9pm | Boardwalk Bar & Grill | 45 Endicott St. N
Laconia, NH 03246 United States
Come Join us for Live Entertainment featuring Henry Laliberte!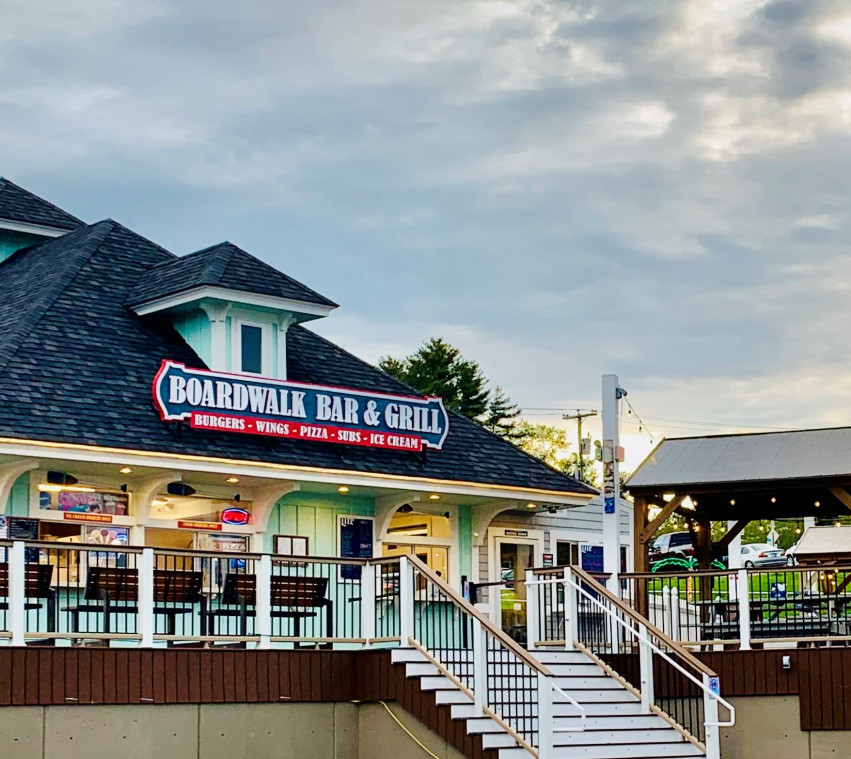 Morning Yoga at Castle in the Clouds August 21st
Saturday 9am-10am | Castle in The Clouds | Rt 171 455 Old Mountain Rd
Moultonborough, NH 03254 United States
Energize your day with yoga on the Lawns of Lucknow! An experienced local yoga instructor will lead enthusiasts of all levels in yoga. Relish the tranquility that comes from doing yoga in a beautiful outdoor mountain setting. Remember to bring your mat and water bottle with you! Each session is approximately one hour long. Whether you have never done yoga before or if you practice it regularly, you will find relaxation and enjoyment in this class geared to all ages and skill levels.
This is the perfect way to start your day and enjoy the property before it opens to the general public. Pair your yoga practice with a tour of Lucknow Mansion, and lunch at the Carriage House Restaurant for a serene Saturday!
Please plan to arrive at 8:45 am for check-in at the front of the Carriage House, we'll make our way up to the Castle as a group via the foot path.
$15 per person | Registration required; space is limited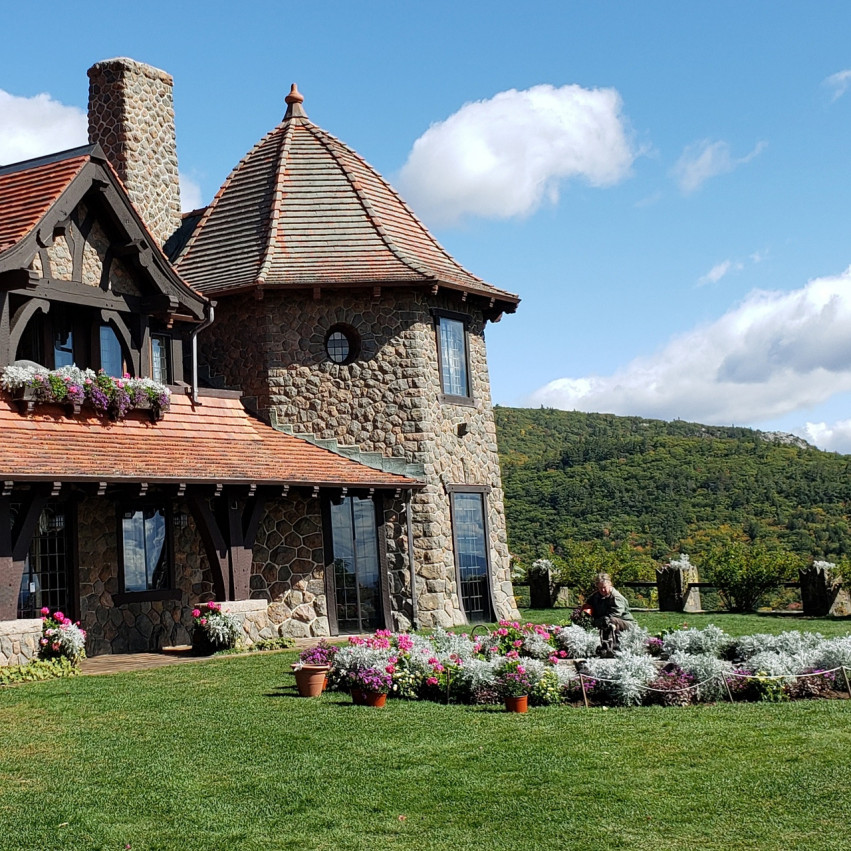 Elderberries at Prescott Farm August 21st
Saturday 9am-11am | Prescott Farm Environmental Education Center | 928 White Oaks Road
Laconia, NH 03246 United States
Elderberry is a plant known for its medicinal properties. Learn to identify the elderberry tree, process the fruits, and take home your own elderberry syrup.
REGISTER ONLINE!
Cost: $28 ($15 for Members)
Recommended Ages: All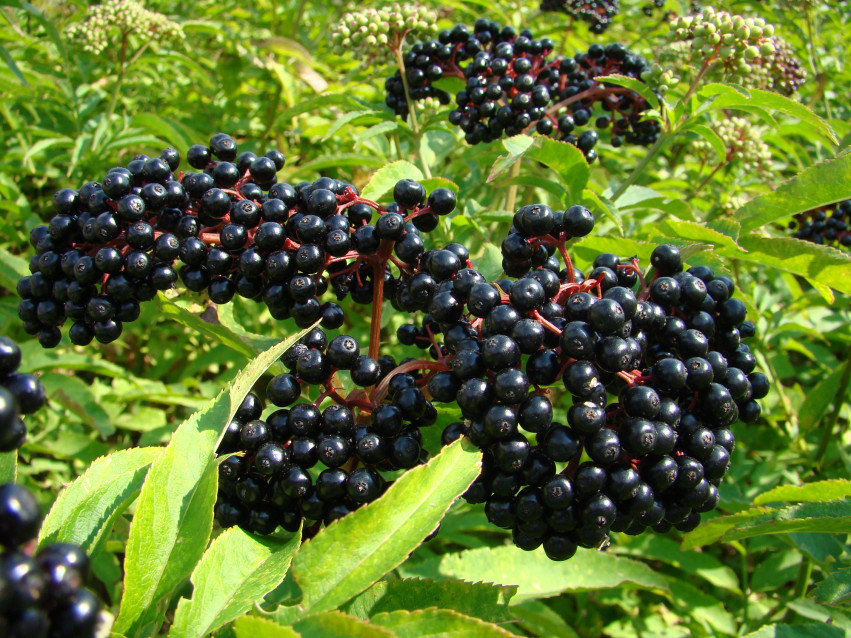 Open Art Classes in Drawing and Painting August 21st
Saturday 10am-12pm | Lakes Region Art Association & Art Gallery | 120 Laconia Rd Suite 132, Tilton, NH 03276 United States
Open Art Classes in Drawing and Painting Instructed by Tom Hitchcock
Every Saturday from 10:00 a.m. to noon
To register call Tom at (603) 496-6768

Mount Washington Valley August Craft Fair August 21st-22nd
Saturday 10am-5pm, Sunday 10am-4pm | Schouler Park, 1 Norcross Circle, Rt. 1
North Conway, NH 03860
Don't miss this fabulous arts & crafts fair in front of the Scenic Railroad in North Conway! There will be over 80 awesome exhibitors displaying a variety of media! Please use masks & social distancing! Friendly, Leashed Pets Welcome! Always Free Admission! Rain or Shine Under Canopies! Info Joyce (603) 528-4014 - See you there!
Free Admission!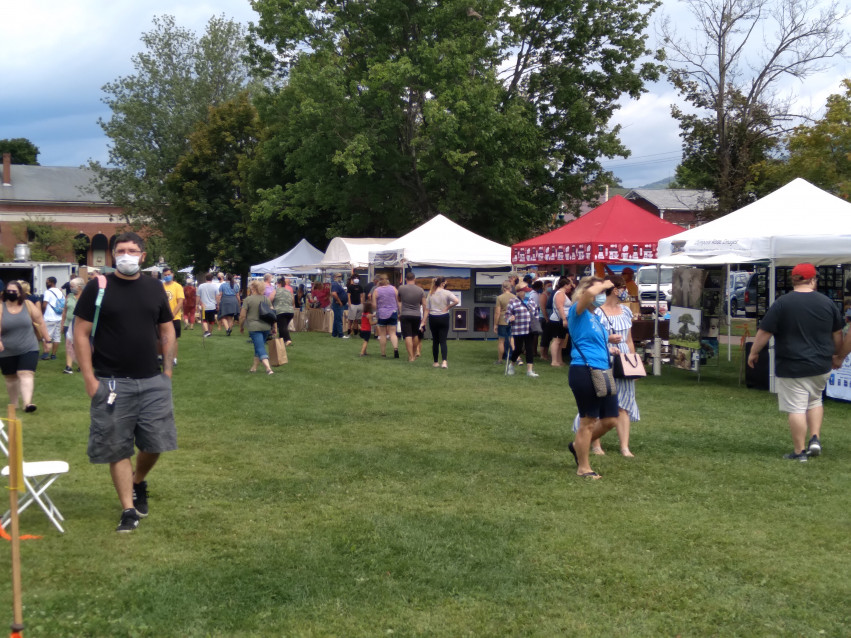 The Weirs Jazz Series with Boardwalk Jazz Quartet Featuring Rob Ames August 22nd
Sunday 2pm-5pm | Winnipesaukee Marketplace | 21 Weeks Ave
Laconia, 03246
Weirs Beach: The Weirs Jazz Series is back! At the same location, but with a cool new vibe. The series will be held on Sundays, from 2pm-5pm, from July 11-August 22, 2021, at Winnipesaukee Marketplace in Weirs Beach.
Boardwalk Jazz Quartet featuring Rob Ames
The house band for the Weirs Jazz series, the Boardwalk Jazz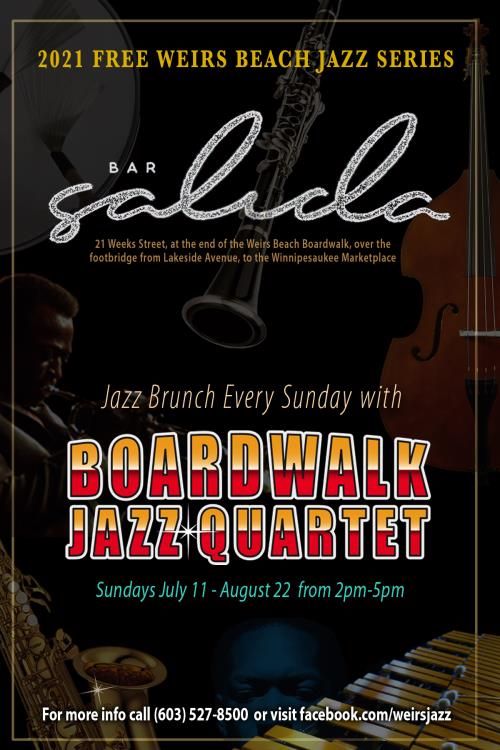 Selling Your Home?
Get your home's value - our custom reports include accurate and up to date information.
Get Home Value