Lake Life Local Events August 29th- September 4th
Game Time Trivia at Hobbs Tavern August 29th
Monday 7-9pm | Hobbs Tavern | 2415 White Mountain Highway, West Ossipee
Swing by Hobbs Tavern on Mondays at 7pm for Game Time Trivia. Great Prizes!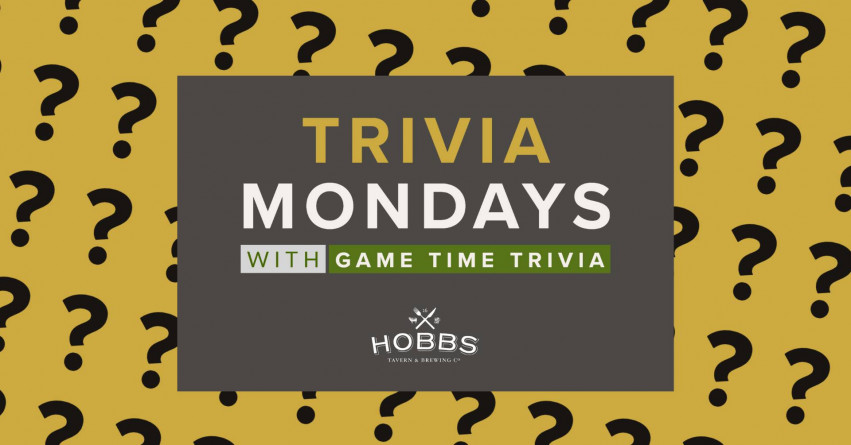 Food Truck Tuesday with Makn Ends Meat August 30th
Tuesdays 11am-2pm | Lake Life Realty HQ | 87 Whittier Hwy, Moultonborough
Join us for some delicious tacos!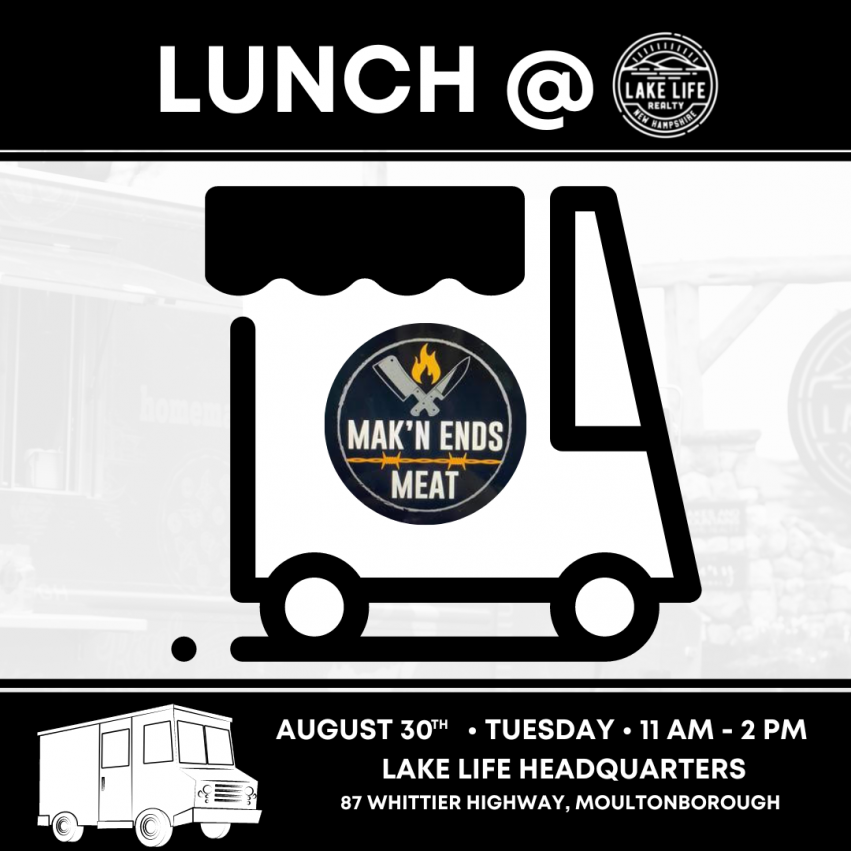 Watercolor Workshop with Pat Edsall August 31st
Wednesdays 1-3pm | Lakes Region Art Gallery | 120 Laconia Rd Suite 300 Tanger Outlets, Tilton
With Pat Edsall
Call 603-472-3733 or email [email protected] to pre-register with Pat and save yourself a spot at the table!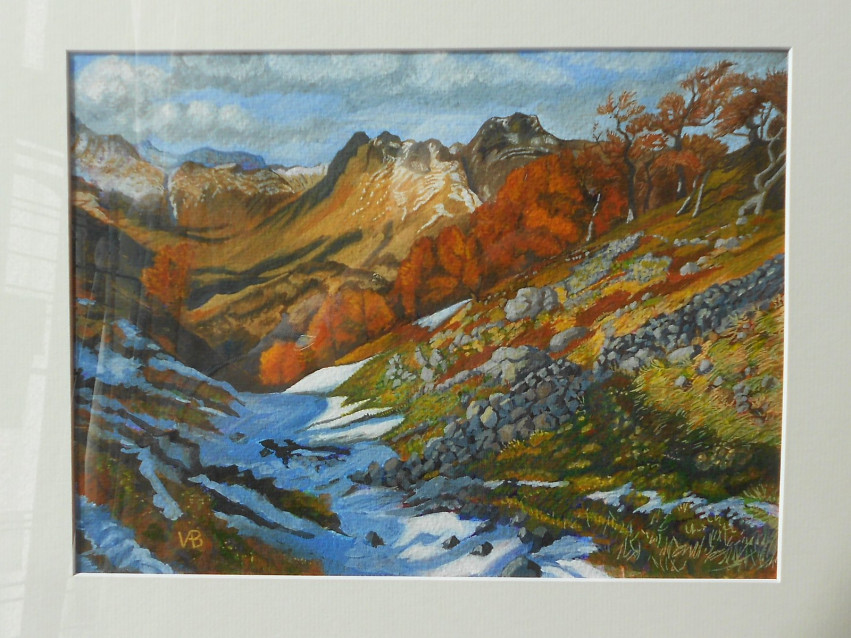 Jerry Sabatini's Sonic Explorers September 1st
Thursday 6-9:30pm | Hermit Woods Winery | 72 Main St, Meredith
Boston-based Sonic Explorers is a creatively spirited and musically diverse instrumental ensemble. Jerry's repertoire focuses on the original compositions & arrangements of trumpeter and leader Jerry Sabatini.

Josh Foster- Live Music September 2nd
Friday 6-9pm | Twin Barns Brewing Co | 194 Daniel Webster Hwy, Meredith
Live music & great beer!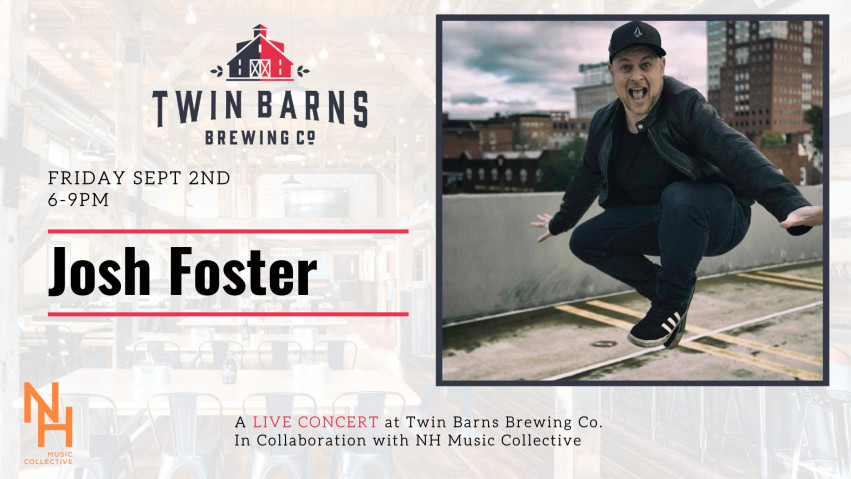 Foraging: Natural Dyes- Walnut September 3rd
Saturday 9-11:30am |Prescott Farm Environmental Center | 928 White Oaks Road, Laconia NH
Harvest black walnuts to make dye and tie-dye your choice of bandana or socks. Participants will learn about the process of dying with walnuts and how to make different tie-dye patterns including circles, spirals, and simple shapes. Each participant will leave with their choice of bandana or socks tie-dyed in a pattern of their choice. No previous experience is necessary. (Note: Finished items can be picked up between 3:15 and 3:45 to allow for time in the dye bath.)
Recommended ages: Adults & Teens
$22 per person ($10 for members)
Physical demand: [1] = Activity is indoors or outside with up to 1/10 of a mile walking; includes both sitting and standing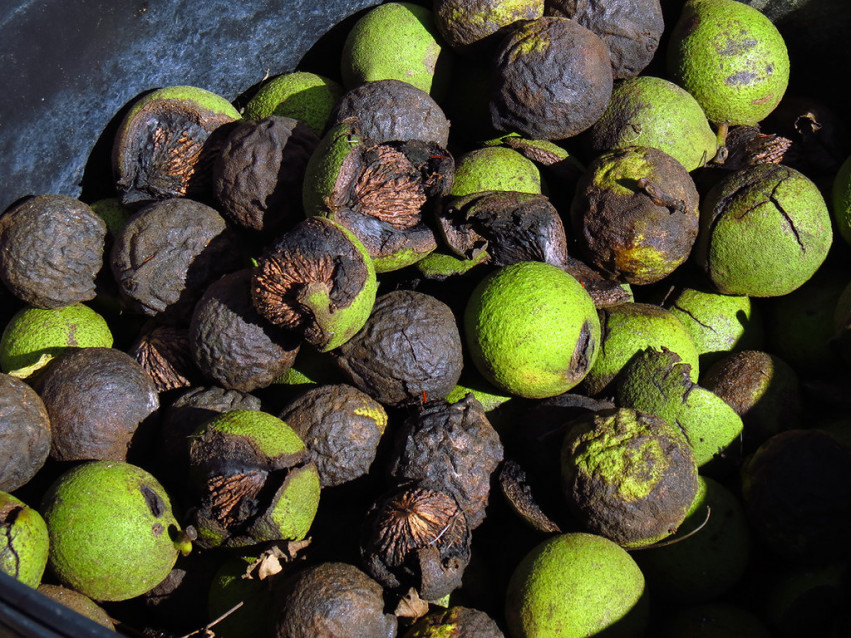 The Loft Wine Tasting Experience September 3rd
Saturday 12-1pm | Hermit Woods Winery | 72 Main St, Meredith
Join us for a wine tasting experience like no other in New England in our newly renovated Loft! Bob Manley, Co-Founder at Hermit Woods Winery, will share with you his wealth of knowledge and experience in the crafting of Hermit Woods wines and wine appreciation. There is a story in every bottle, and Bob will share those stories with you along with the many adventures the Hermit Woods team has experienced bringing their winery to life over the past ten years. Bob and his partners have traveled the world in their ever-growing quest to understand better wine and the craft of producing it. Bob will bring this experience to light during this 45 minute to an hour-long presentation.
Included in the presentation will be the opportunity to sample seven of Hermit Woods' finest wines, a slide show of imagery, and video depicting the winemaking process from fruit to bottle.
Guests will each be seated at their own table, and our team will share each of the seven wines with you as the tasting progresses.
All participants will get 10% off any wine bottle purchases made that day (discounts are not stackable).

Joey Clark & The Big Hearts- Live Music September 3rd
Saturady 3-6pm | Twin Barns Brewing Co | 194 Daniel Webster Hwy, Meredith
Live music & great beer!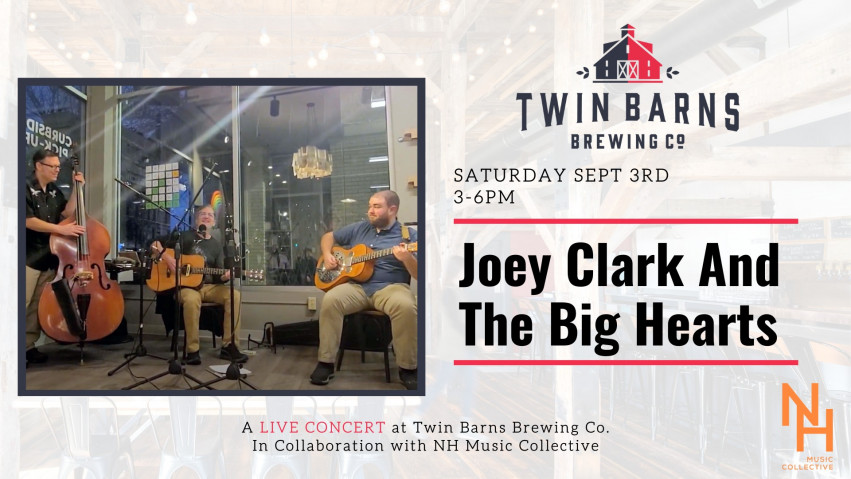 3rd Annual Labor Day Weekend Barn Party September 3rd
Saturday 3pm | Geneva Point Center | 108 Geneva Point Rd, Moultonborough
Join us at Geneva Point Center for the 3rd Annual Labor Day Weekend Barn Party. In addition to having a fun evening, you will be supporting the ongoing maintenance and improvement of GPC's buildings and grounds. Our waterfront (swimming, kayaks and canoes) and trails will be open for our Barn Party guests during the afternoon. Chef Ben and the GPC food service team have a tasty menu planned featuring lobster, steak, pasta and a few of our signature side dishes.
The Kennedys plan on playing a whole lot of joyful dance music, the set list culled from the nearly 1000 songs we learned for our weekly pandemic-era livestream shows:
The Beatles, Creedence, Martha and the Vandellas, Buddy Holly, Johnny Cash, Sly and the Family Stone, Everly Brothers, Sam Cooke, Patsy Cline, Hank Williams, The Ventures and more!
Menu
Your Choice of
• Lobster 1.5lb*
• Pasta Primavera
• Garden Herbed Marinated Grilled Flank Steak
And
• Bacon Smoked Macaroni and Cheese
• Roasted asparagus and tomato salad with lemon sag vinaigrette
• Baked beans
• Red bliss potatoes and corn (boiled in pot with lobster)
• Watermelon, feta and basil salad
• Bread rolls with butter (Gluten free rolls also available)
• Barn Cake
*Lobster is limited to the fi rst 75 to request it.
Donation $100 per person or $175 per couple
Evening Schedule
3:00 pm Party/Room Check In Begins 3:00-5:00. Enjoy GPC's Beach, kayaks, canoes, trails and ice cream and gift shop shop
5:00 Bar Opens
5:30 pm Welcome and Evening Kick Off
6:15 pm Dinner
7:30-9:30 Live Music and Dancing featuring The Kennedys!
Join Us! To make a reservation, visit genevapoint.org and look for the Barn Page where you will find a link for online Barn Party reservations.
Or call the GPC Office at (603) 253-4366.
Lodging Limited lodging is available for Saturday night. To make a lodging reservation or call Christy Mackie at the GPC Office at (603) 253- 4366 ext. 208.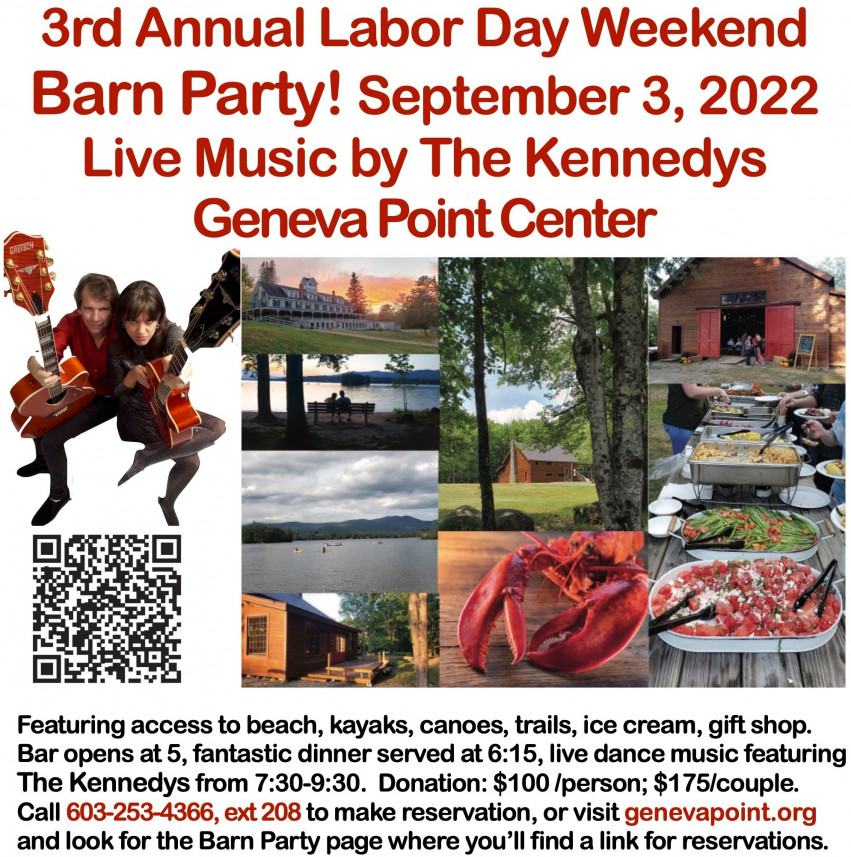 Labor Day Weekend Craft Fair at the Bay September 3rd-5th
Saturday- Monday | Alton Bay Bandstand
The Lake Winnipesaukee waterfront along Alton Bay, New Hampshire will overflow with American made arts, crafts and specialty foods on Saturday September 3, Sunday September 4
and Monday (Labor Day) September 5, 2022.
Over 75 Juried Craftspeople from all over New England will display and sell their American made arts and crafts; including Ornaments, Fine Art Photography, Cutting Boards, Ladies Apparel, Fine Jewelry, Hand Crafted Soaps, Mixed Media, Lake Theme Decor, Nightlights, Up-Cycled Mittens, New England Sports Team Apparel, Aprons, Toys, Soy Candles, Folk Art, Organic Personal Care Products, Wildlife and Nature Photography, Cork Leather Accessories, Placemats, Beaded Watches, Clutches, Decorative Painting, Gemstone Jewelry, Sea-glass Art, Functional Stoneware, Aerial Photography, Painted Stemware, Wooden Wall Art, Pillow Quilts, Leather Accessories, Quilted Handbags, Stained Glass, Plush Dolls, Ceramic Food Grater, Tile, Short Stories, Tablecloths, Tumblers, Flame Colorant, Wood Turned Bowls, Puzzles, Growth Charts and more.
Come and enjoy a variety of Specialty Foods such as of Kettle Corn, Savory Herbal Dips, Roasted Nuts, Jams and Jellies, Infused Oils, Balsamic Vinegars, Scottish Style Fudge, Gourmet Finishing Sauces, Cannoli, Honey, Chocolate, Spice Blends, Cannoli and more.
The fair is free admission and free parking. Held rain or shine.
Friendly Pets, on a leash, are welcome.
Festival Hours are Saturday 10am to 6pm, Sunday 10am to 5pm, and Monday (Labor Day) 10am to 4pm.
For more visit us at castleberryfairs.com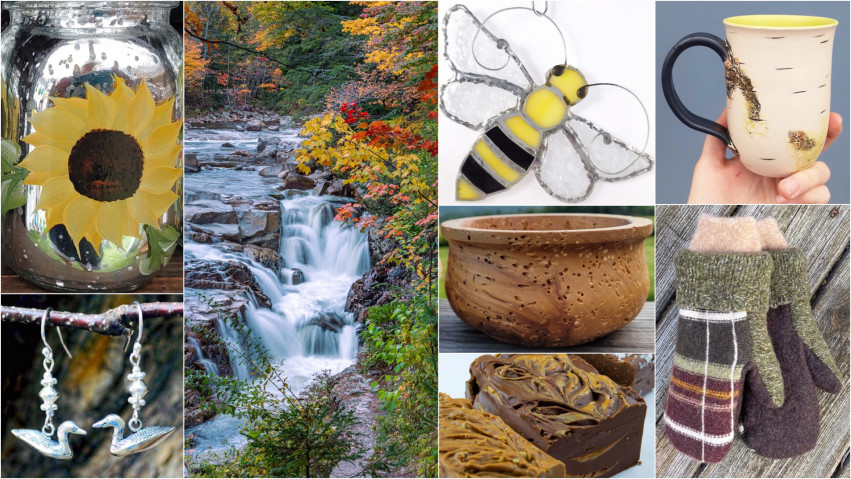 Labor Day Weekend Craft Fair at Gunstock September 4th-5th
Saturday- Sunday | Gunstock Mountain Resort | 719 Cherry Valley Rd, Gilford
Come and celebrate at the Labor Day Weekend Craft Fair at Gunstock on Sept 3-4 - Sat & Sun, 10 am to 5 pm both days!!
There will be over 100 awesome artists and crafters displaying a variety of media. Some of the arts & crafts will include amazing handcrafted wooden American flags, awesome soy candles, cedar wood furniture, amazing nuts & bolts creations, beautiful wildlife photography, pillow quilts/towels, jewelry, resin art, pet portraits, alpaca products, ceramics, fiber arts, quilts, gourmet food items, inlaid wooden furniture, amazing positivity wall signs, beautiful hand painted wood/slate/glass, kettle corn, handsome dog collars & leashes, hand poured soaps, & lots more!!! Friendly, Leashed Pets Welcome! Rain or Shine Under Canopies - Free Admission & Free Parking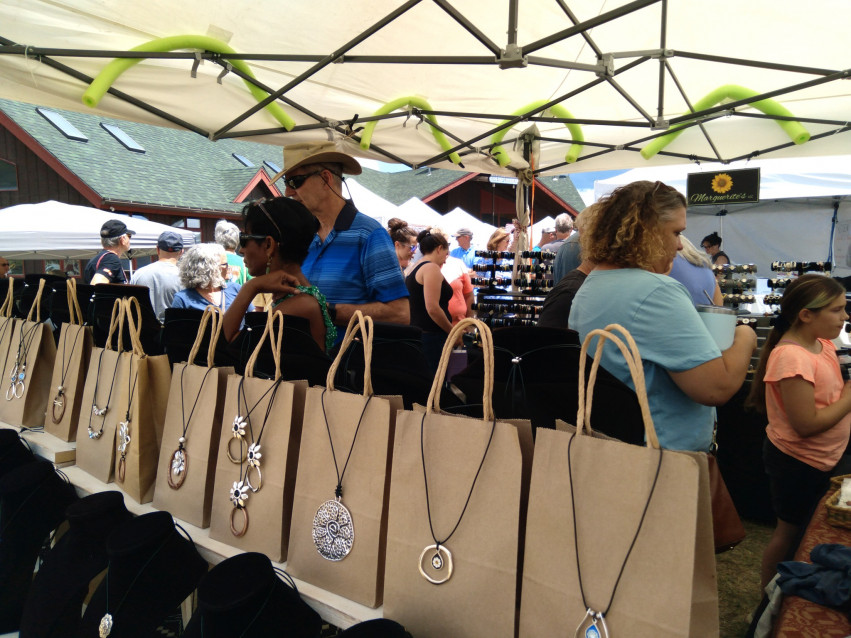 3rd Annual Chalk the Walk September 4th-5th
Saturday- Sunday 4-7pm | Gilford School District
Let's Chalk the Walk for our amazing GES, GMS, & GHS Staff and Students!
Help us welcome everyone back to school with positive messages! Come to the schools anytime that is convenient for you September 4th or 5th to leave a chalk message to inspire students, families, teachers, or staff toward a great school year. Let's cover the whole sidewalk in front of the schools to welcome them!
#chalkourwalksgilford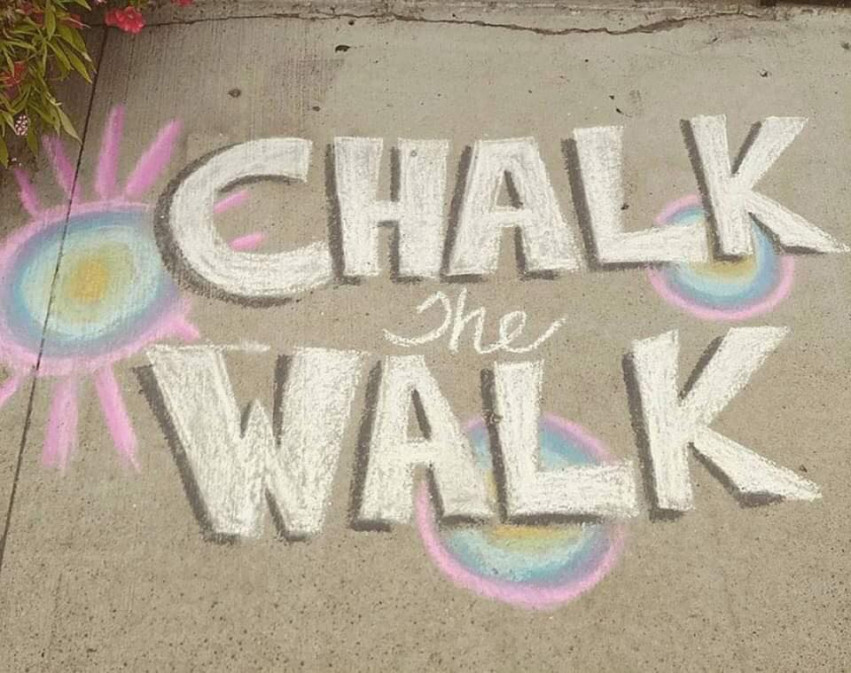 Selling Your Home?
Get your home's value - our custom reports include accurate and up to date information.
Get Home Value