Lake Life Local Events: August 5th-11th
Wright at Night! August 6th.
Tuesday, August 6th 5:00pm-8:00pm | Wright Museum of WWII | 77 Center St, Wolfeboro, NH 03894
This special event will let you explore the Wright Museum after hours, enjoy tasty food, hear live music by George Barber, and try beer and mead from local businesses! 🍻🌑
Some of the featured businesses are: The Lone Wolfe Brewing Co, Hobbs Tavern & Brewing Co, Sap House Meadery!
-21+ event
-Admission: $20.00 for non members
$10.00 for members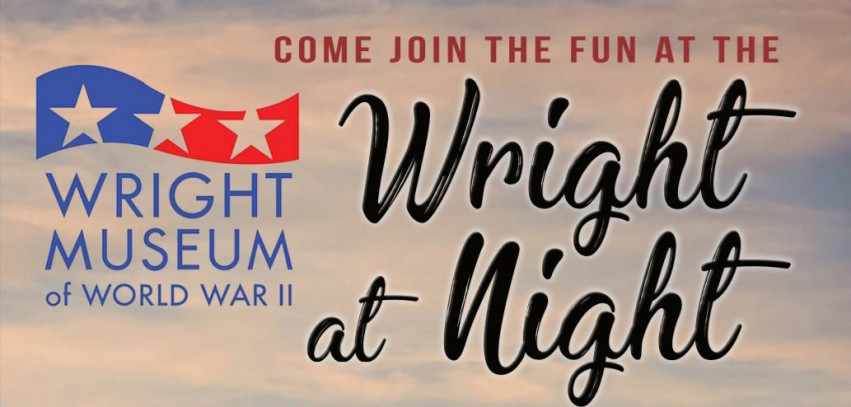 Annual Boathouse Tour! August 8th.
Thursday, August 8th 9:00am-4:00pm | New Hampshire Boat Museum |
There are a few ways you can take this unique tour around the lake to visit some historic boat houses as well as the new ones on Lake Winni! You can take the vintage wooden boat, by land in your car, or by land in an antique automobile! Spend the day out on the lake while learning more about Lake Winnipesaukee! ⛵️🚘☀️
-2 launches for boat and antique car: 9am and 1pm
-Tickets sell fast, so get them here! ➡️NHBM.org
Birthday Bash for the Critters! August 8th.
Thursday, August 8th 9:30am-5:00pm | Squam Lakes Natural Science Center | 23 Science Center Rd, Holderness, New Hampshire 03245
You are invited to this one-of-a-kind birthday party to celebrate with unique enrichment gifts for the animals! You will be able to learn about animal care and how the staff provide a rich and stimulating environment for the animal ambassadors through daily enrichment activities. Watch the animals open their birthday presents at special Up Close to Animals presentations held at different animal exhibits throughout the day!🎁🦌
-Admission: Included with regular trail admission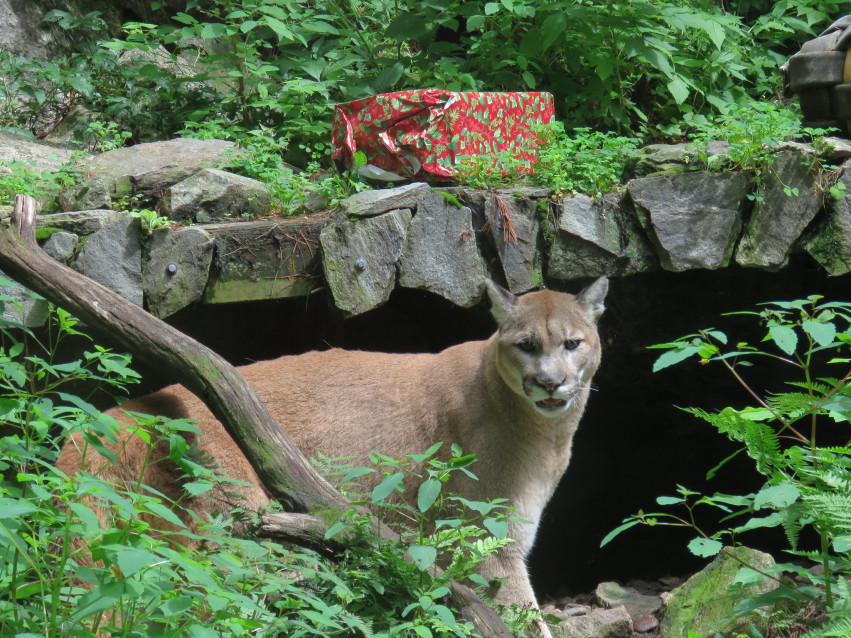 Winni Swim 2019! August 8th.
Thursday, August 8th 10:00am-1:00pm | Loon Preservation Committee | 183 Lees Mill Rd, Moultonborough, New Hampshire 03254
Pam Halsey and Brenda Gallagher will swim around Ragged Island to raise money for the Loon Preservation Committee's work to safeguard and recover loons in New Hampshire, which is no challenge for them as they have been working to towards swimming around all 264 islands on the lake. Participants can register to swim or paddle along with Pam and Brenda!🏊🏼🦆
-Location: Ragged Mountain
-Registration: Call LPC at 603-476-5666 or Email [email protected]
-Admission: $25.00 donation to ⬇️
The Loon Preservation Committee works to preserve loons and their habitats in New Hampshir...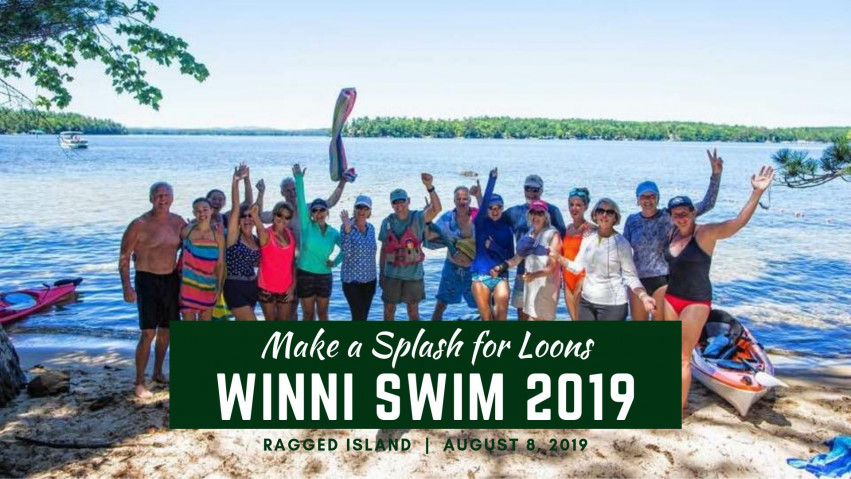 Antique Car Show! August 8th.
Thursday, August 8th 5:30pm-7:00pm | Meredith Bay Colony Club | 21 Upper Mile Point Dr, Meredith, New Hampshire 03253
The Meredith Bay Colony Club is hosting an Antique Car Show! Come down to check out some classic, and reminisce about the good old days! 🚘
-FREE! 😃
-There will be a barbecue offered that will be $6.00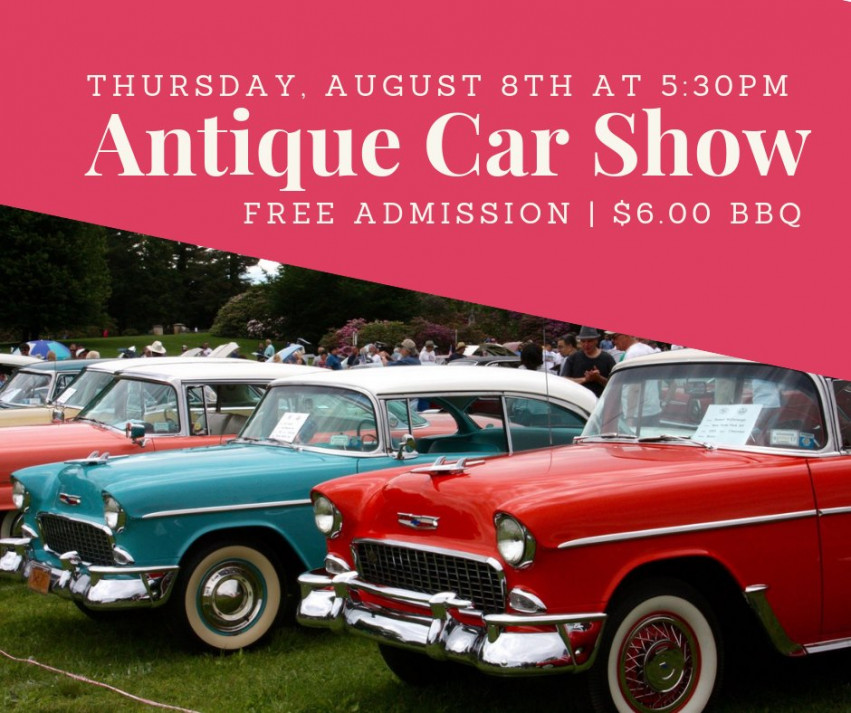 Taps & Apps Summer Series! August 9th.
Friday, August 9th 6:00pm-8:00pm | Gunstock Mountain Resort | 719 Cherry Valley Rd, Gilford, NH 03249
For Summer 2019, Gunstock Mountain Resort has been hosting their Taps & Apps event at the Landing Zone Patio. There will be a cocktail hour starting at 6:00pm, followed by their menu which have feature four different beers and tapas plate pairings. Enjoy a relaxing evening at Gunstock! 🍻⛰
-21+ event
-Admission: $40.00 per person
-Reservations are required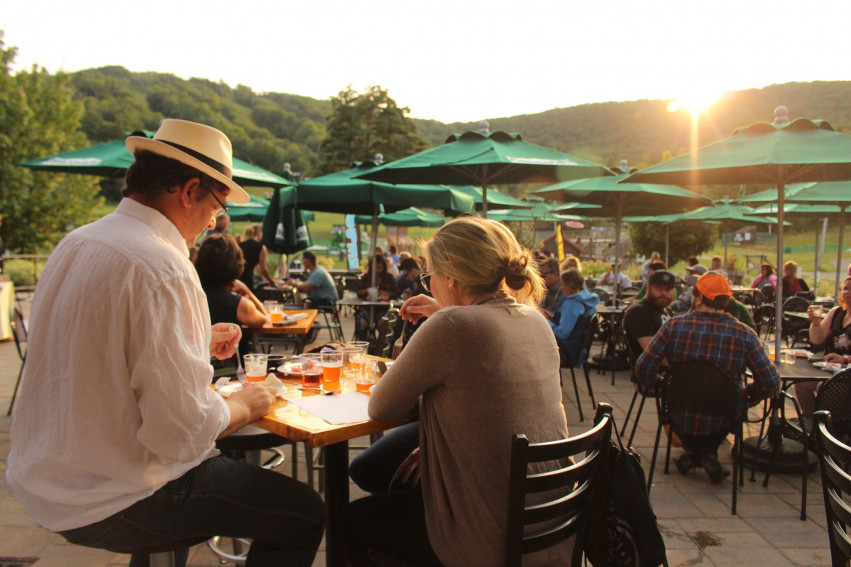 Alton Bay Boat Show! August 10th.
Saturday, August 10th 9:00am-12:00pm | NH Boat Museum
Celebrating the 41st year, this informal, non-judged vintage boat show is held at the Alton Bay town docks as part of the Alton Old Home Day! Celebrate with the locals down at the tip of the lake! ☀️⛵️
-No registration needed!
-First come, first serve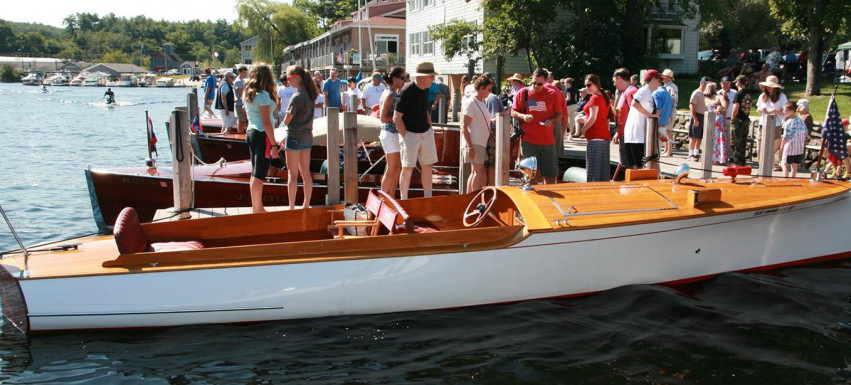 Movies in the Park! August 10th.
Saturday, August 10th 8:30pm-10:30pm | Foss Field | 88 Lehner St, Wolfeboro, New Hampshire 03894
Head to Foss Field for Movies In The Park! These are great family friendly movies that everyone can enjoy. There is no cost to attend a movie and popcorn and drinks are available for purchase! This weekend's film will be.... The Incredibles 2!! 🎬💥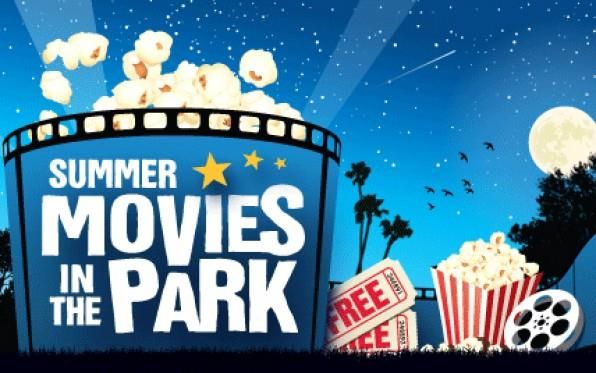 Comedy with Lenny Clark! August 10th.
Saturday, August 10th 9:00pm-11:00pm | Pitman's Freight Room | 94 New Salem St, Laconia, New Hampshire 03246
Get ready to laugh! The Massachusetts native, Lenny Clark is coming to the Lakes Region! He was the most famous "saloon comic" in Boston during the 1980s, and the center of the Boston comedy scene. Clarke wrote and starred in a local television show Lenny Clarke's Late Show, and he will surely put a smile on your face! 😂🎤
-Admission: $30.00 and the door
-Doors open at 8:00pm
-Call for reservations ➡️603-527-0043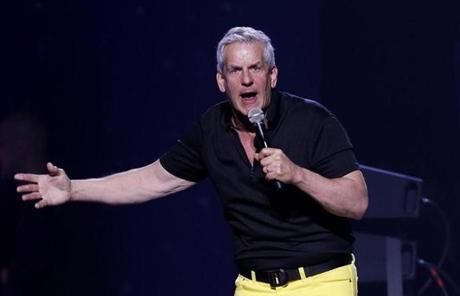 Fireworks at Weirs Beach! August 10th.
Saturday, August 10th 10:00pm-10:15pm | Weirs Beach | Weirs Beach, Laconia
DON'T FORGET! Firework shows are still happening at Weirs Beach every Saturday night! If you haven't gone to see them yet, make sure you because there are only a few more shows! Fireworks will be shot off from the barge, so there will be plenty of seating o the public beach as well as the boardwalk and public docks! 🎆🌊
-FREE! 😃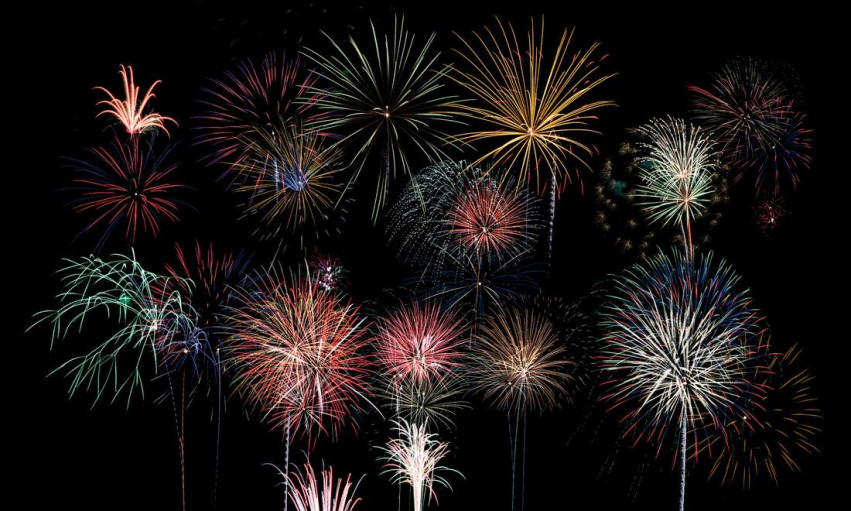 Belknap County Day! August 11th.
Sunday, August 11th 10:00am-5:00pm | Gunstock Mountain Resort | Gunstock Mountain Resort | 719 Cherry Valley Rd, Gilford, NH 03249
Gunstock is giving back to the Belknap Locals! Bring proof of Belknap County residency to the mountain and receive $20.00 off a Summer Flex Pass or Flex 360 Pass, a FREE Mountain Coaster or Scenic Lift Ride, and go and enter the residents-only raffle to win an awesome prize! ⛰☀️
-Kid Friendly
-Burgers and hotdog will be available for purchase as well as beer and non-alcoholic drinks!🍔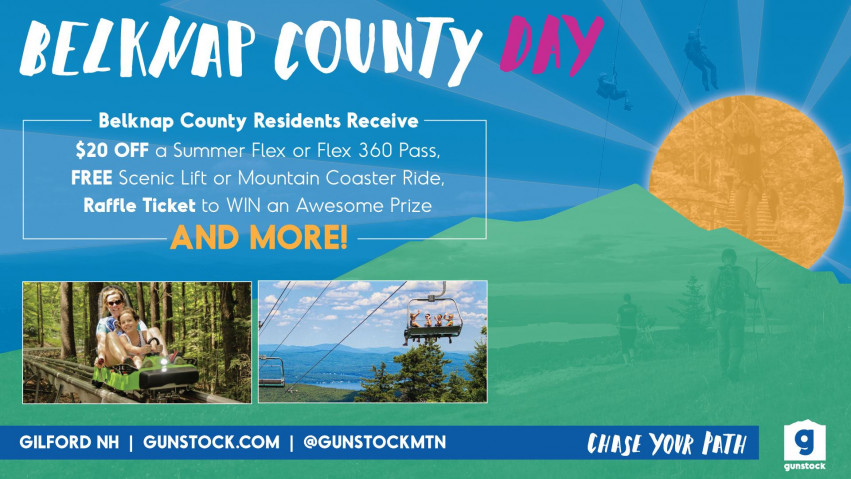 Soul Shakedown Party! August 11th.
Sunday, August 11th 1:00pm-7:00pm | Flurries Surfside Burger Bar | 41 NH Route 25, Meredith, New Hampshire 03253
Head to Surfside Burger Bar for some great food, live music, and even better people! A fun event that is great for all ages! There will be live music being performed by Mighty Mystic, High Hopes, and Higher Education! Grab a burger and put on your dancing shoes! 🍔🎶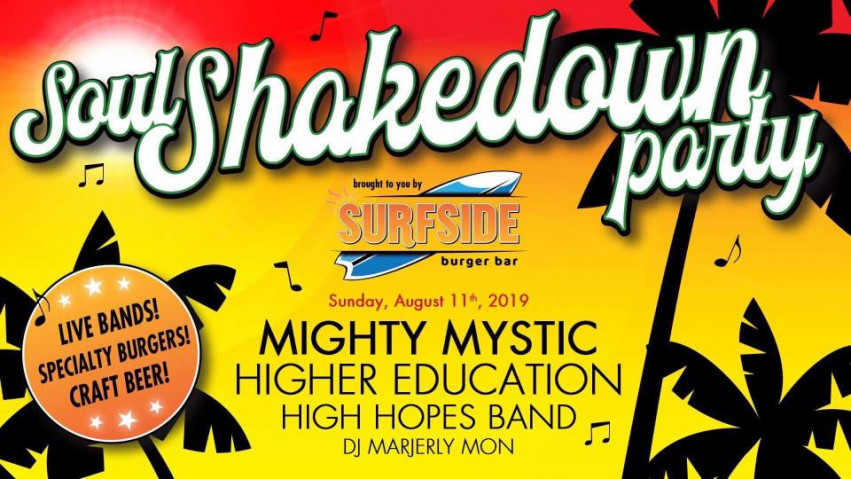 Circus Smirkus! August 11th & 12th.
Sunday, August 11th 1:00pm-8:00pm, and Monday, August 12th 1:00pm-8:00pm | The Nick | 10 Trotting Track Rd, Wolfeboro, New Hampshire 03894
Ladies and Gentlemen, girls and boys! Step right up because the Circus is in town, and this year the theme is the great American Carnival! You'll see the troupers run for their lives through the haunted mansion, try their luck at the ring toss, balance their way through the house of fun, and discover romance in the tunnel of love! 🤡🎡
-For more information➡️ WWW.SMIRKUS.ORG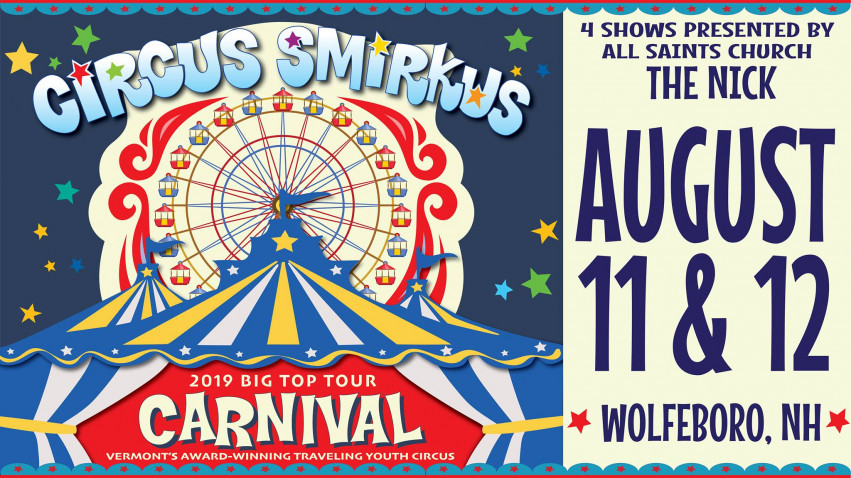 Selling Your Home?
Get your home's value - our custom reports include accurate and up to date information.
Get Home Value