Lake Life Local Events December 19th - December 25th
Trivia Night December 21st
Wednesday 6pm - 8pm | Twin Barns Brewing Co | 194 Daniel Webster Hwy, Meredith
Swing by the barns & join the fun!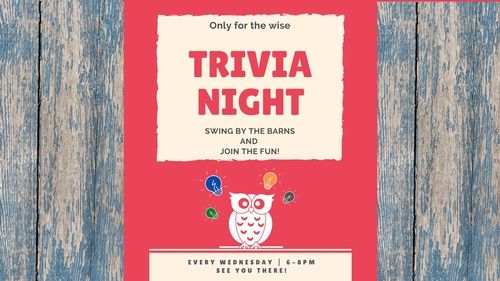 Wings & Pint Night at Twin Barns Brewing Co December 22nd
Thursday 4pm - 9pm | Twin Barns Brewing Company | 194 Daniel Webster Highway, Meredith
Come by Twin Barns Brewing Company for some wings and pints. Your choice of Garlic/Parm. Buffalo, BBQ or Nashville Hots. They all pair very well with a proper beer, raised in a barn.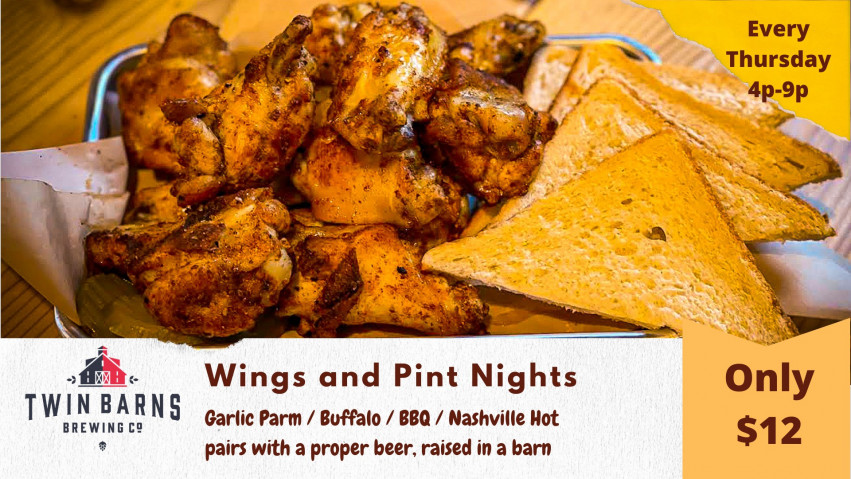 Wangari Fahari at Hermit Woods December 22nd
Thursday 6pm - 9:30pm | Hermit Woods Winery and Deli | 72 Main St, Meredith
Wangari is a Kenyan born American composer, singer, activist and founder of Fahari Records Inc. Known for bridging culture through arts and music in entertainment, healing and education. She has worked closely with world renowned singers and mentors Joan Baez, Miriam Makeba including Nigerian Master percussionist Remi Kabaka.
Wangari and her bandmates bring an intimate and soulful evening of Afro-Jazz, Folk and World music to Hermit Woods. Featuring New England Jazz guitarist Paul Thibeault and Drummer Mike Hastings. Less is more, yet they cascade through three languages English, Swahili and Gikuyu to bring you the utmost African experience. www.wangarimusic.com
A Listening Room Experience
All shows commence at 6:00 PM with a warm-up artist, Katie Dobbins, on guitar. We encourage you to arrive early and enjoy food and wine while listening to our first act of the evening. The kitchen will close at 7:00. When the featured artists takes the stage we will ask that the audience remain quiet during the performance. After the show, we invite you to interact with the artists and purchase any music or merchandise offerings if available.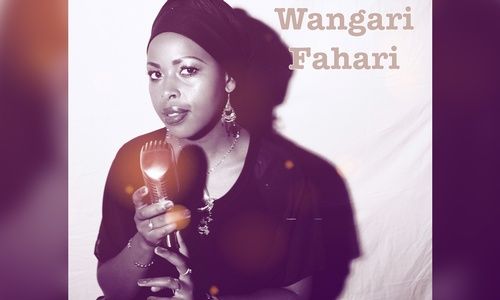 Sleeping Beauty December 22nd, 23rd, & 24th
Thursday 7pm, Friday 2pm & 7pm, Saturday 11am | Winnipesaukee Playhouse | 33 Footlight Circle, Meredith
The Professional Company Presents
Sleeping Beauty: A Traditional English Panto!

Pucker up for the silliest musical of the holiday season!

Your favorite family holiday event is back! Filled with bright lights, big costumes, dynamic dancing, and a double entendre or two (or three!), our annual English Panto is a treat for ages 3 to 103! "Boo" the villain, "cheer" the hero and join us for an English tradition that has been a holiday staple since the nineteenth century! We're proud to bring a little old England to New England!

ENHANCED SAFETY PERFORMANCES
The following performance is considered Enhanced Safety Performances where there will be social distancing and face masks required. At all other performances, face masks are optional and social distancing suspended.
Enhanced Safety Performances:
Thursday, December 22 at 7pm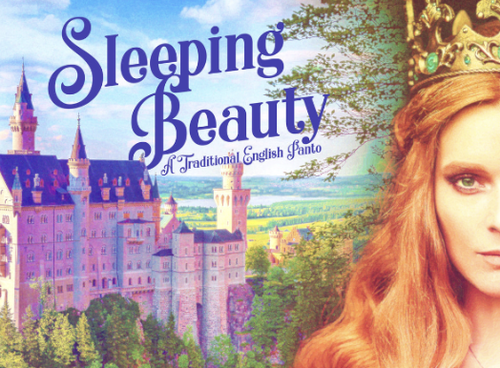 Live Music at Twin Barns Brewing Co December 23rd
Friday 5pm - 8pm | Twin Barns Brewing Company | 194 Daniel Webster Highway, Meredith
Mark your calendars and head over to Twin Barns Brewing Co. in Meredith, NH for great company, local beer, and live music with Senie Hunt!

Brought to you by NH Music Collective.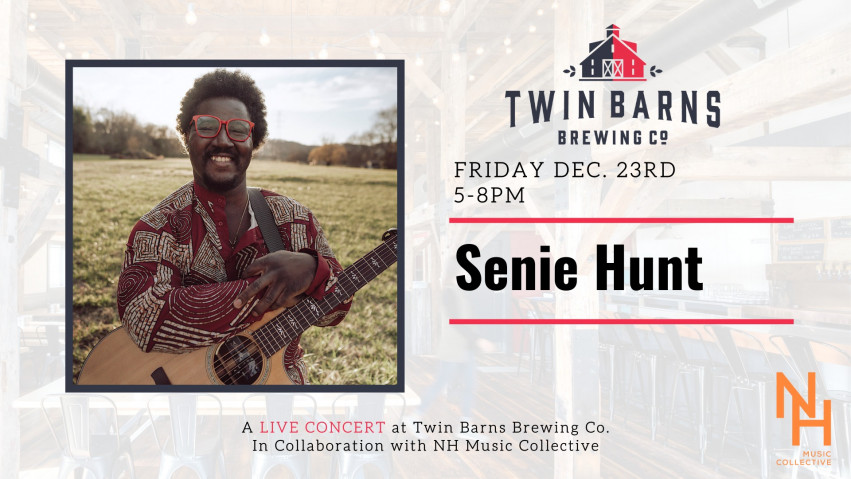 Ugly Sweater Party December 23rd
Friday 6pm - 8:30pm | Defiant Records & Craft Beer | 609 Main St, Laconia NH
Lets get ugly and in the spirit by decking the halls with a night of Rock with Mike Loughlin! Join is in your ugliest sweater as we celebrate before the holiday with good music, good cheers and a great time! Don't miss it!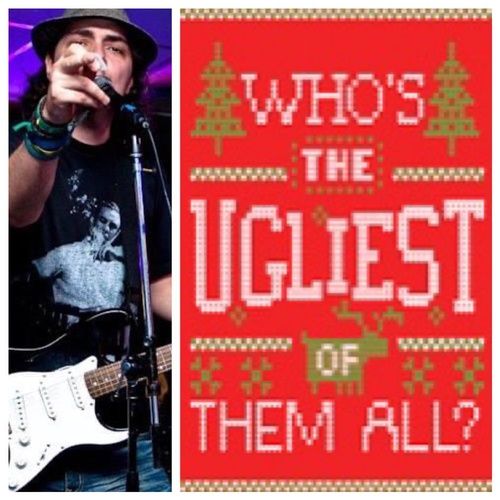 Elf Movie December 23rd
Friday 6:30pm | Flying Monkey Movie House & Performance Center | 39 Main St, Plymouth NH
Doors: 6:00PM Film: 6:30 Rated: PG
Join us at The Flying Monkey in Plymouth, NH, for a special holiday event including a screening of Elf!
The Night Will Feature:
• A 6:30PM Screening of Elf
• Bar will be open (for guests 21+) & expanded concessions will be available
• "Selfie Station" for pictures to post and remember the night. #FlyingMonkeyNH
• Ugly Sweater contest. Take a pic at our selfie wall and tag us on Social media. We will choose a winner by the end of the movie for a $100 CMAN gift card.
Elf:
Buddy (Will Ferrell) was accidentally transported to the North Pole as a toddler and raised to adulthood among Santa's elves. Unable to shake the feeling that he doesn't fit in, the adult Buddy travels to New York, in full elf uniform, in search of his real father. As it happens, this is Walter Hobbs (James Caan), a cynical businessman. After a DNA test proves this, Walter reluctantly attempts to start a relationship with the childlike Buddy with increasingly chaotic results.
General admission $10.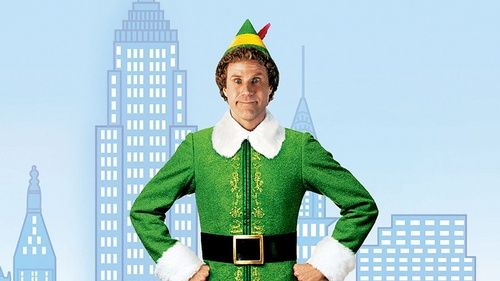 Friday Night Meltdown December 23rd
Friday 7pm - 8:30pm | Merrill Fay Arena | 468 Province Rd, Laconia, NH 03246
Skating, Live DJ, Prizes, Light show, For ALL ages
$15/person
RENTAL SKATES $6/pair
COMBO: $20
*FIRST COME, FIRST SERVE (LIMITED AVAILABILITY)
*free admission to watch or chaperone.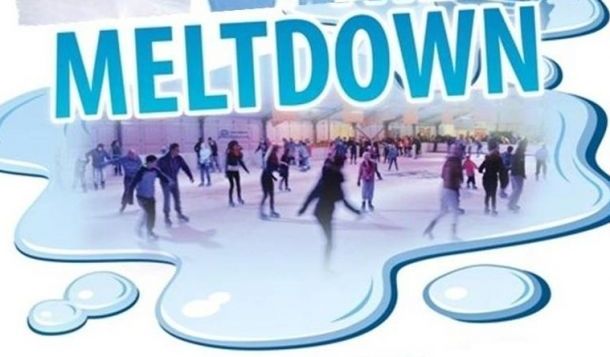 Christmas Eve at Gunstock December 24th
Saturday 5pm | Gunstock Mountain Resort | 719 Cherry Valley Rd, Gilford
Celebrate Christmas Eve with Alpine Church at Gunstock Mountain. We will have hot chocolate, Christmas carols to sing, and a Christmas message! Bring a friend to celebrate Christmas as a community
*Christmas day is on a Sunday, we will not be having a church service on Christmas day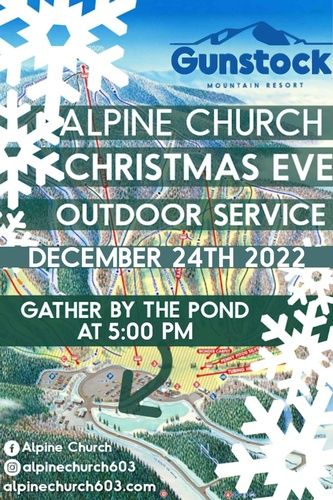 Selling Your Home?
Get your home's value - our custom reports include accurate and up to date information.
Get Home Value