Lake Life Local Events December 6th-12th
Red Hill Retreat Trunk Show December 7th
Tuesday 5-7pm | Rise and Consign | 71 Main St, Meredith
Red Hill Retreat, known for their handcrafted soaps, small batch organize lotion bars and more will be having a pop up trunk show at Rise & Consign! Swing by to shop & sample with wine and snacks and customize your own bath salts for $15! Perfect for a gift, or a bit of self care!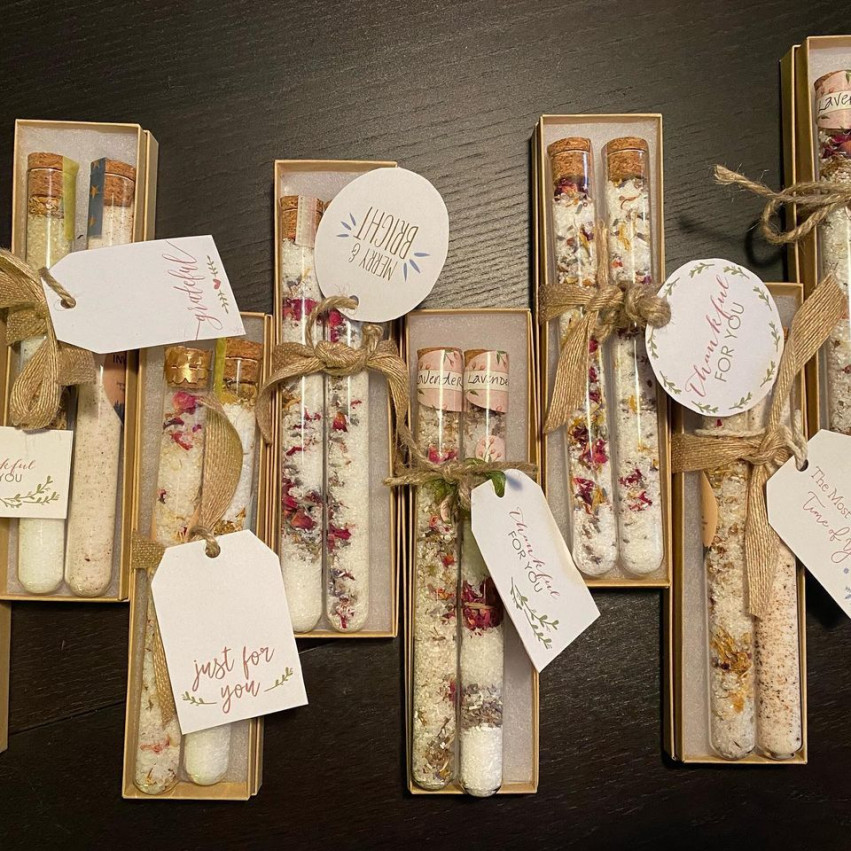 Live Music at Giuseppe's December 8th
Wednesday 6-9pm | Giuseppe's Pizeria & Ristorante | Mill Falls Marketplace, Meredith
Swing by Giuseppe's this Wednesday for live music and good food featuring John Stanley Shelley on guitar and vocals!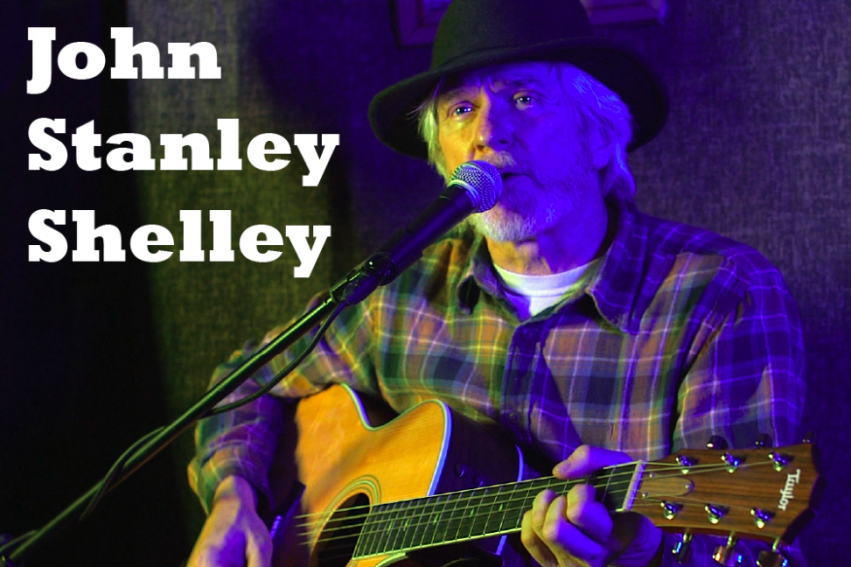 Elf the Musical December 9th-11th
Thursday-Saturday 7:30pm | Franklin Opera House | 316 Central St, Franklin
ELF is the hilarious tale of Buddy, a young orphan child who mistakenly crawls into Santa's bag of gifts and is transported back to the North Pole. Unaware that he is actually human, Buddy's enormous size and poor toy-making abilities cause him to face the truth. With Santa's permission, Buddy embarks on a journey to New York City to find his birth father, discover his true identity, and help New York remember the true meaning of Christmas. This modern day Christmas classic is sure to make everyone embrace their inner ELF.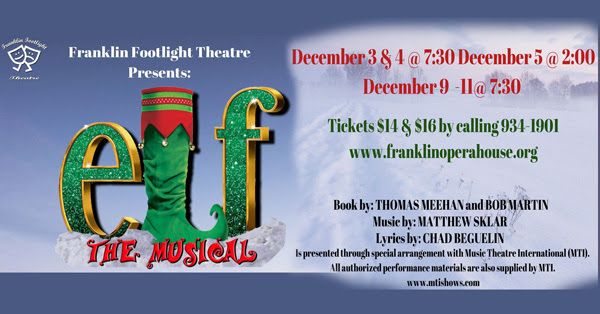 Lakes Region
Symphony
Holiday
Spectacular December 10th
Friday 7-9pm | The Colonial Theater| 609 Main St, Laconia
Our annual holiday festivities return with holiday music played in grand orchestral style, with outstanding vocalist Michael Gallagan. The Friday performance will be at the beautiful Colonial Theatre in Laconia, and the others at Inter-Lakes Auditorium in Meredith.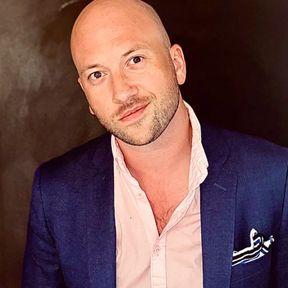 Squirrel Nut Zippers at The Flying Monkey December 10th
Friday 7:30-9:30pm | The Flying Monkey | 39 South Main St, Plymouth
The show will feature the band performing classic holiday songs along with Squirrel Nut Zippers hits
In what's become a new holiday tradition for many family and friends, the Squirrel Nut Zippers Holiday Caravan Tour makes its return this winter!
The Squirrel Nut Zippers most recent album: Lost Songs of Doc Souchon debuted in late 2020. "This new album was inspired by all of the mysterious characters from the history of New Orleans jazz music," commented band leader Jimbo Mathus. "It speaks to the hidden roots of where our aesthetic, interests and philosophy comes from. It pulls on the hidden thread." The album will make its debut on vinyl later this year.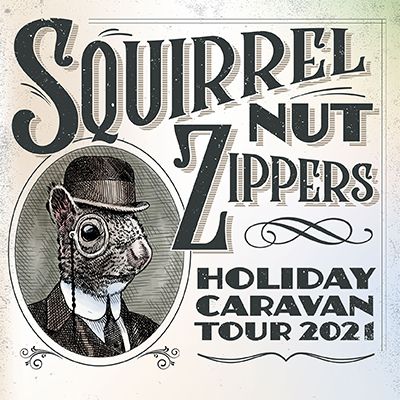 Tamworth Farmers' Market December 11th
Saturday 9:00am-12:00pm | K.A. Brett School | 30 Tamworth Rd, Tamworth
Our Mission:
To increase the exchange of food and farm products in our region, encourage new farmers and producers and help build community through a seasonal marketplace and a year-round, vibrant food and farm economy.
Come and visit our outdoor market almost every Saturday at the K. A. Brett School in Tamworth.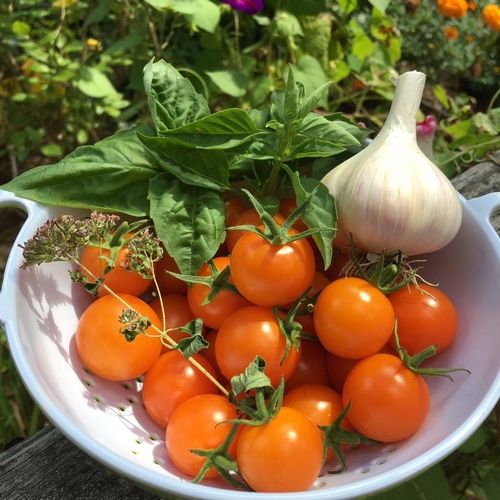 Franklin Opera House Festival of Trees December 11th-12th
Saturday & Sunday 10am-5pm | Franklin Opera House | 316 Center Dr, Franklin
The Opera House will be beautifully lit with displays of floor and tabletop trees, wreaths, wall hangings and holiday stockings. All attendees have an opportunity to win a raffle and take home one of our donated items for the holidays. The raffle drawing will take place following the matinee performance of the "Elf" matinee, Sunday, December 13th.
This fundraiser for the Opera House helps us continue our mission of bringing quality local and regional entertainers to our stage and to provide a place where our youth can learn theater skills and enjoy performing on a live stage.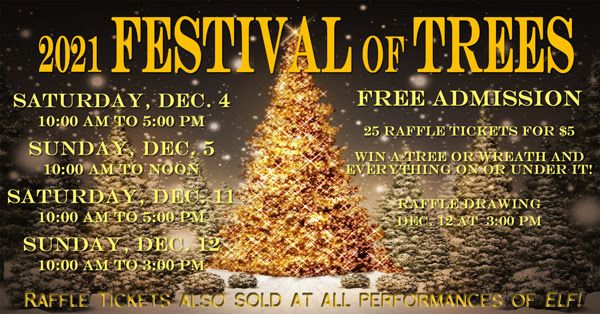 Gift of Lights at NH Motor Speedway December 6th-12th
Daily, 4:30-9:00pm | New Hampshire Motor Speedway | 1122 Rt 106 North, Loudon
It's time for New Hampshire Motor Speedway to trade in the checkered flags for more than 3.5 million twinkly LED lights for the 11th annual Gift of Lights, open Thursday, Nov. 25, 2021 (Thanksgiving) through Sunday, Jan. 2, 2022 (4:30-9 p.m. Sundays – Thursdays & 4:30-10 p.m. Fridays & Saturdays, depending on weather conditions).
The 2.5-mile drive-thru light show shines bright with 3.5 million lights, a 150-foot RGB Tunnel of Lights & fun scenes including the Three Little Pigs, Goldilocks, Mother Goose, Jack Be Nimble, Deer Beach Vacation & a package wrapping machine. Over 650 hours go in to setting up more than 520 displays & 80 different scenes each year, which also includes the popular 12 Days of Christmas scene & the fan-favorite 130-foot long infield entrance & exit Tunnels of Lights made up of over 25,000 lights.
Tickets are on sale now for $30-35 per car load and $60 per limo/bus.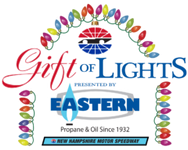 Merry Merry Canterbury December 12t
h
Sunday 1-7pm | Canterbury Shaker Village | 288 Shaker Rd, Canterbury
Join us to celebrate the holiday season at Canterbury Shaker Village! Visit the Village this December 11 & 12 and 18 & 19 for magic shows, dance performances, and much more! The Village Store will be open both weekends, and during all events offered. Hot cocoa and hot cider will be available in the Store, along with a wide variety of holiday gifts items.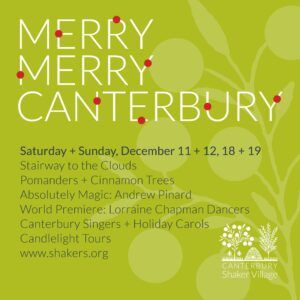 Selling Your Home?
Get your home's value - our custom reports include accurate and up to date information.
Get Home Value