Lake Life Local Events February 13th - February 19th
Knitting at the Belknap Mill February 13th
Monday 5pm-6:30pm | Belknap Mill | 25 Beacon Street East Laconia
Looking to learn the basics of knitting? Join Beth for this 6 week class. Learn to knit a sampler scarf. Class size is limited.
Cost for the 6-week session is $80 and includes your start up materials.
Classes Mondays: 1/23, 1/30, 2/6, 2/13, 2/20, 2/27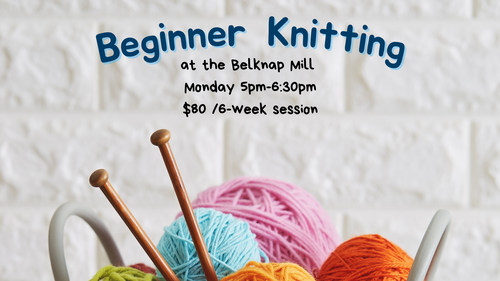 Valentine's Day Event at Karlins February 13th
Monday 5pm-6:30pm | Karlins Wine, Cheese & Provisions | 20 Main Street Meredith
Candle Making & Wine Tasting Event at Karlins with Julie from SageBerry Candle Company.
$40/person includes all materials, instruction, and wine tasting.
Participants will leave with their personalized candle ready for gift giving!
*Event limited to 20 people

Hike Mount Israel February 15th
Wednesday 8am-1pm | Meet at the Mead Base parking area/Wentworth trailhead, located at the end of Diamond Ledge Rd
Join Stella and Freda on an adventure up Mount Israel! Together, we will begin our morning hike by meeting at the Wentworth Trail/ Mead Base Trailhead at 8:00 AM. From there we will begin our moderately difficult hike up Mount Israel, coming out to about 4 miles round trip. We will enjoy a snack at the top of Mount Israel and enjoy the gorgeous view. All ages are welcome on this hike, children must be accompanied by an adult. This hike is rated as moderate and includes about 1,800 feet of elevation gain.
Please bring plenty of water, snacks, and weather appropriate clothing and hiking gear. It's an early morning hike in February, so it will be COLD! Bring extra layers, rain gear, and extra socks/gloves/hats. Additionally, please bring microspikes and/or snowshoes for this hike. If you don't have any on hand, these can be borrowed from the SLA by request.
Audience: Anyone is welcome; however, Mount Israel is graded as moderate. Current trail conditions do call for microspikes and maybe even snowshoes, and there are steep sections. Children must be accompanied by an adult.
To register for this free Guided Hike, head to Squamlakes.org/calendar, or call the office at 603-968-7336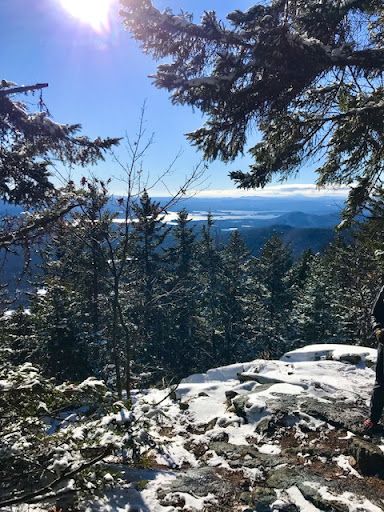 Self Defense Classes & Cardio Boxing at LRD February 15th & 18th
Wednesday 6pm-7pm & Saturday 10am-11am| Lakes Region Dance |8 Maple Street Unit 1 Meredith
Join Dave Flynn from Liberty Self Protection for two fun classes! You'll learn a lot and get a great workout!
$35 for drop in
$99 for 4 classes
$125 for 8 classes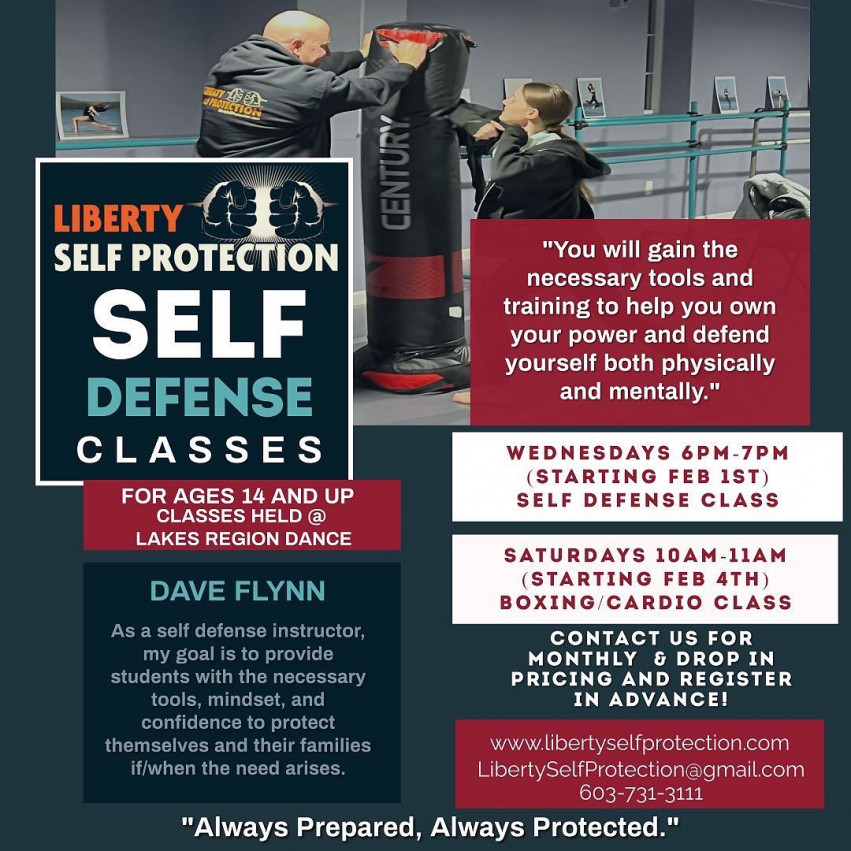 Trivia Night at Tower Hill February 15th
Wednesday 7pm-9pm | Tower Hill Tavern | 264 Lakeside Ave Weirs Beach
Team Play Trivia every Wednesday Night!
Game Time Trivia hosts a great version of general Knowledge trivia including Music and entertainment questions. Prizes for top 3 teams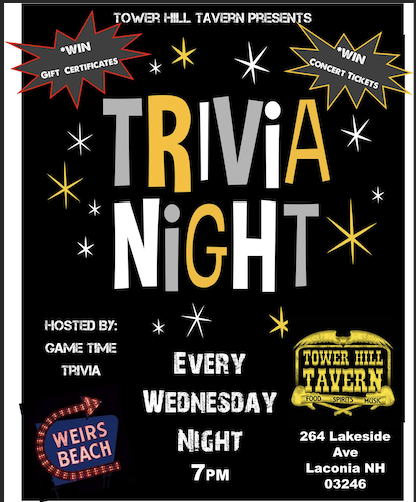 Coffee at Prescott Farm February 16th
Thursday 8am-10am | Prescott Farm Environmental Education Center | 928 White Oaks Road Laconia

Let's MEET to celebrate and explore the new Innovation Center at Prescott Farm. It features a five station teaching kitchen, maker space and a screened in porch with stunning views of the Belknap Range. Prescott Farm's team is excited to share this amazing new space with the local business community.
Let's MEET events are opportunities for networking to grow your business connections and discover local businesses. Each event offers a different experience and this one hosted by Prescott Farm is not to be missed. Prescott Farm is a designated wildlife viewing area open with over 160 acres of idyllic farmland, forest, and pastures including more than three miles of woodland, pond and field trails.
Coffee and light refreshments will be available. There is no cost to attend. Registration is encouraged to assist us with planning. Did you know that when you register as a Chamber Member you can see who else is attending?
Let's MEET on Thursday, February 16th at Prescott Farm!

Wings & Pint Night at Twin Barns February 16th
Thursday 4pm-9pm | Twin Barns Brewing Company | 194 Daniel Webster Highway Meredith
Come by Twin Barns Brewing Company for some wings and pints. Your choice of Garlic/Parm. Buffalo, BBQ or Nashville Hots. They all pair very well with a proper beer, raised in a barn.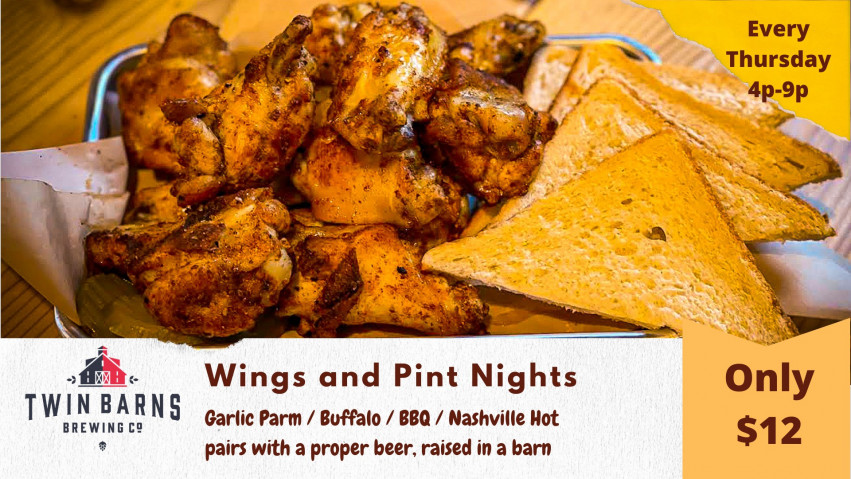 Live Music at Hermit Woods February 16th
Thursday 4pm-9pm | Hermit Woods Winery & Eatery | 72 Main Street Meredith
Experience an evening of exceptional music, delicious food, and fine wine in our intimate and relaxed setting

Arrive before the show at 5:30 pm for a complimentary Wine Tasting at our Tasting Bar
The Loft doors open at 6:00 for dinner and drinks and our opening act, with Sam Hammerman on guitar

Purchase a show ticket and order off the menu or...
Enjoy Dinner and a Show with our Chef's Prix Fixe Menu Ticket
About the show:
"Elegant." "An amazing range." "Continually evolving."
These are just a few of the ways audiences describe Isabel Stover. She uses her richly textured vocals and mastery of phrasing thoughtfully and purposely as a way of delivering an authentic and heartfelt experience, fearlessly deconstructing musical compositions to their emotional core.
Her carefully crafted repertoire is a collaboration between Stover and her quartet of talented musicians, guitarist Steven Kirby, bassist Mark Poniatowski, pianist Mark Shilansky and drummer Mike Connors.
A Listening Room Experience
Hermit Woods is excited to bring talented artists from New England and beyond to perform for you. Each performance will provide you with an intimate, up-close, and personal experience with the performing artists. We ask our audience please refrain from talking during the featured show. Your silence will allow the artists and the audience to immerse themselves in the experience, which is not otherwise possible in larger, noisier environments.
Doors open at 5:30 pm for a complimentary wine tasting. The Loft Doors open at 6:00 with our opening To performance by Sam Hammerman on guitar. We encourage you to arrive early for our wine tasting and enjoy food and wine while listening to our first act of the evening. The kitchen will close at 6:45. When the featured artists takes the stage we will ask that the audience remain quiet during the performance. After the show, we invite you to interact with the artists and purchase any music or merchandise offerings if available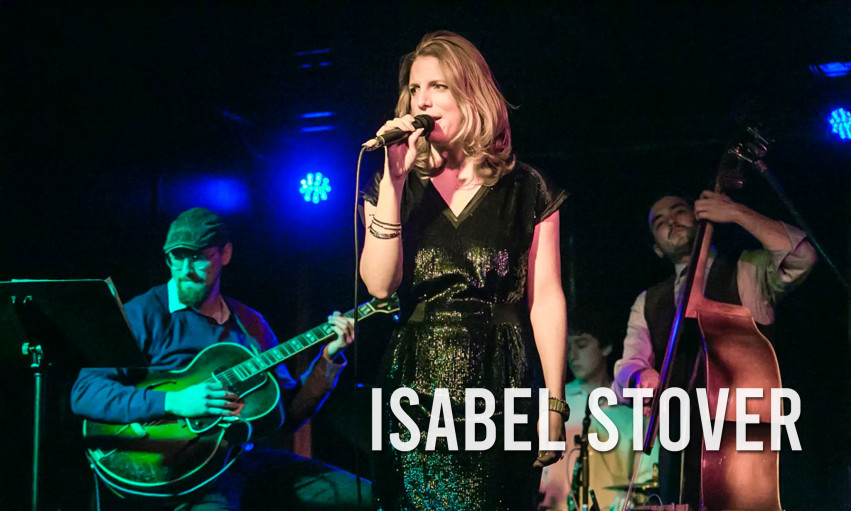 Local Author Talk February 16th
Thursday 5:30pm-6:30pm | Laconia Public Library | 695 Main Street Laconia
Come along on an adventure into the depths of a northern winter with Anders Morley, winner of the 2021 National Outdoor Book Award for travel writing, as he presents This Land of Snow in the Auditorium. This Land of Snow is the story of his four-month journey through the wilds of northwestern Canada on cross-country skis. More than just a tale of adventure, This Land of Snow is a meditation on the coldest season and on the approach of mid-life, which Booklist's Brenda Barrera has called "a captivating memoir" and "an eloquent ode to the harsh beauty of winter." Morley will discuss and share anecdotes from his journey, read from his book, and show photographs from along the way. Anders Morley grew up in New Hampshire and began skiing at age five. He contributes regularly to New Hampshire magazine and his work has appeared in a variety of other publications including The Globe and Mail, Northern Woodlands magazine, Maisonneuve magazine, and The Aurorean.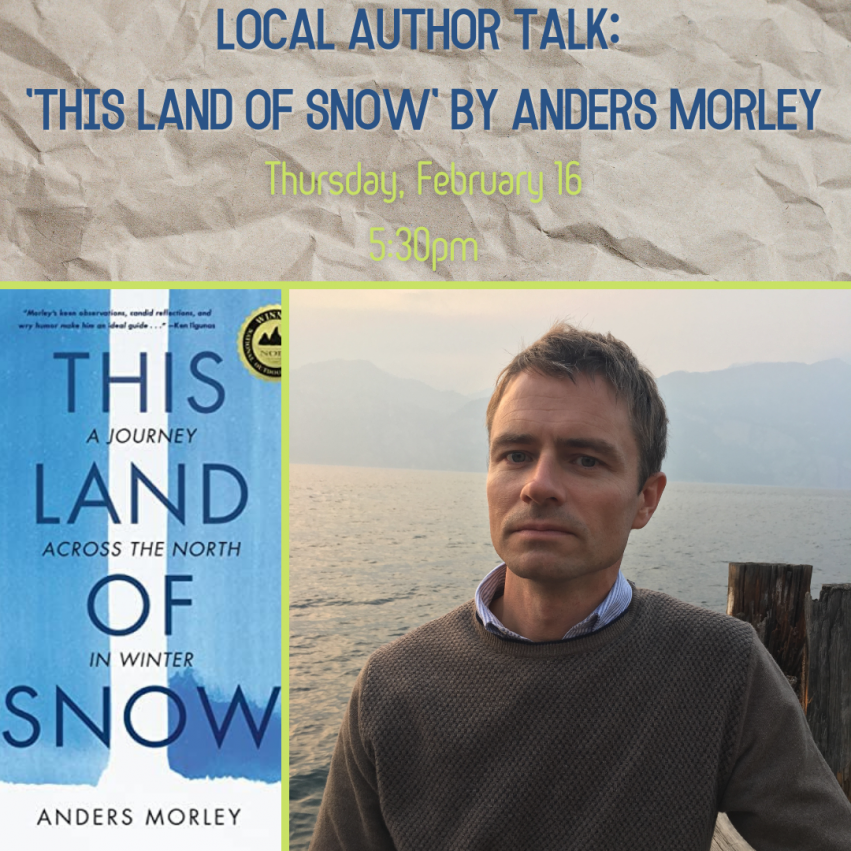 Live Music at Patrick's February 16th
Thursday 6pm-8pm | Patrick's Pub & Eatery | 18 Weirs Road Gilford
Live music hosted by Don "Sev" Severance with weekly guest musicians, performing a mix of soft rock, reggae and smooth jazz instrumentals.
Start your weekend early with live music from Sev and COMPANY.
Visit www.patrickspub.com/events to see the featured artist!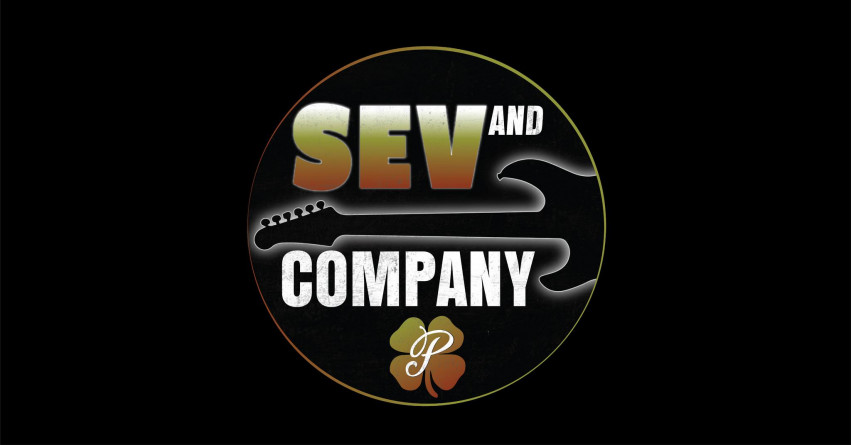 Friday Night Meltdown February 17th
Friday 7pm-8:30pm | Merrill Fay Arena | 468 Province Rd Laconia
For a skating experience you?ll never forget,
don?t miss our live DJ, Prizes and light shows for ALL AGES!

$15/person
RENTAL SKATES $6/pair
COMBO: $20
*FIRST COME, FIRST SERVE (LIMITED AVAILABILITY)
*free admission to watch or chaperone.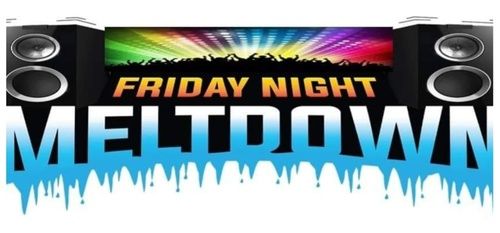 Live Music at Defiant Records February 17th
Friday 6pm-8:30pm | Defiant Records & Craft Beer | 609 Main Street Laconia
Join us for a night of great music and great beer as the very talented Mike Loughlin brings his original rock tunes to the house!!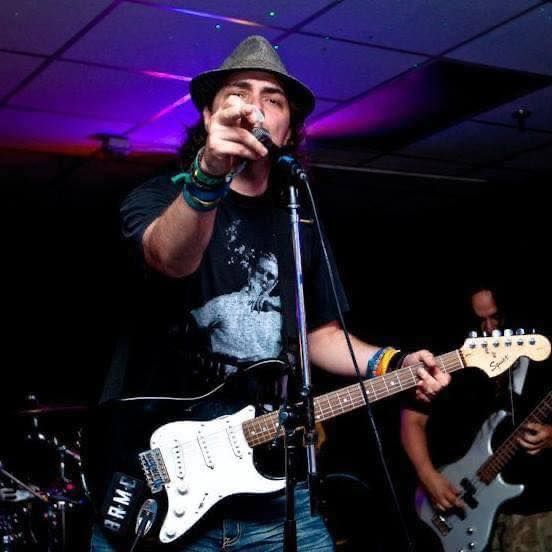 Snow shoe yoga February 18th
Saturday 10am-12pm | Prescott Farm Environmental Education Center | 928 White Oaks Road Laconia

Immerse yourself in the peacefulness of nature as you practice yoga on snowshoes! Snowshoes help keep you on top of the snow and provide a more stable base. Experience inner calm and a sense of wellness in nature with yoga poses, a guided walking mediation, and this introduction to shinrin-yoku, or "forest bathing."

Snowshoes available (no extra charge) to borrow or guests may bring their own.
$32 Nonmembers; $17 for Members

Recommended Ages: Adults
Physical Demand [4] = Activity includes around 1 mile of walking on trails with uneven terrain and hills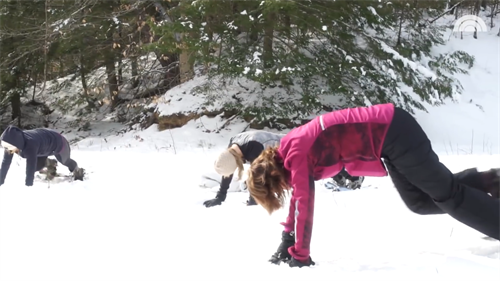 Winterfest February 18th
Saturday 12pm-3pm | Squam Lakes Association | Squam Lake

The Squam Lakes Association is excited to announce the return of Winterfest with its traditional in-person attendance! Join us on Saturday, February 18th, from 12-3 PM for one of Squam's most exciting winter events. This event is free to the public and will include activities for folks of all ages. Whether you are ice skating, casting your vote in the chili cook-off, playing frozen mini golf, or simply sipping hot chocolate by the fire, this event is fun for the whole family. Come join the SLA for camaraderie and celebration of the glorious season of winter!
To reduce waste, participants are encouraged to bring their own mug and spoon for the chili cook-off. Reusable mugs will also be available for purchase.
Activities such as the ice rink are subject to mother nature and current ice conditions. We will keep this page updated with the status of the ice rink. Participants must bring their own skates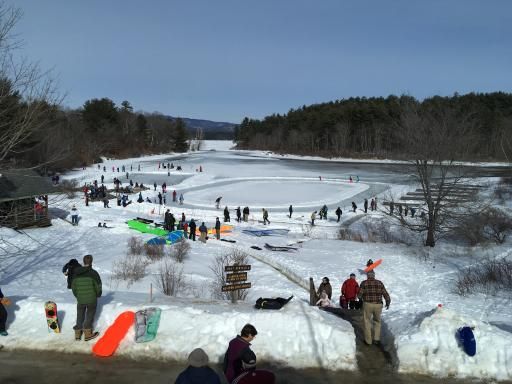 Benefit Craft Fair February 18th
Saturday 10am-2pm | Highland Mountain Bike Park | 75 Ski Hill Drive Northfield
On Saturday Feb 18th from 10am - 2pm, the Keck Golden Ticket Foundation will be sponsoring a craft fair at Highland Mountain Bike Park to raise funds for the upcoming year. This event promises to be fun for the whole family with raffles, food and lots of great shopping opportunities.

Keck Golden Ticket Foundation (KGT) was founded in memory of Dr. Eric Keck, a beloved local educator who was passionate about the outdoors and mountain biking. KGT works closely with Highland Mountain Bike Park to facilitate and fund scholarships for local kids to attend summer camps and after-school programs. Recently, KGT was instrumental in building the pump track at Southwick School in Northfield, NH. Eric's legacy of kindness and support for local youth lives on through the Keck Golden Ticket Foundation.

February is a time to celebrate the beauty of winter while entertaining thoughts of new spring adventures! For many, these adventures will be happening at Highland Mountain Bike Park in Northfield in both after-school programs and summer camps. Financial assistance and scholarships are available for local students through the Keck Golden Ticket Foundation.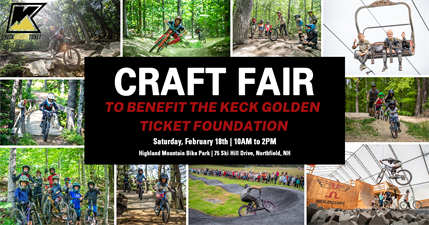 Mardi Gras Wine Festival at Hermit Woods February 18th
Saturday 6pm-9pm | Hermit Woods Winery & Eatery | 72 Main Street Meredith
St. Thomas Aquinas Church invites you to its 2nd annual Mardi Gras Wine Festival featuring New Hampshire Wineries. Come out for a chance to taste some of the best of NH's blossoming wine industry.
There will be live music, raffle baskets, masks, food, games, door prizes.
Tickets are $40 per person or $70 per couple
Must be 21 to attend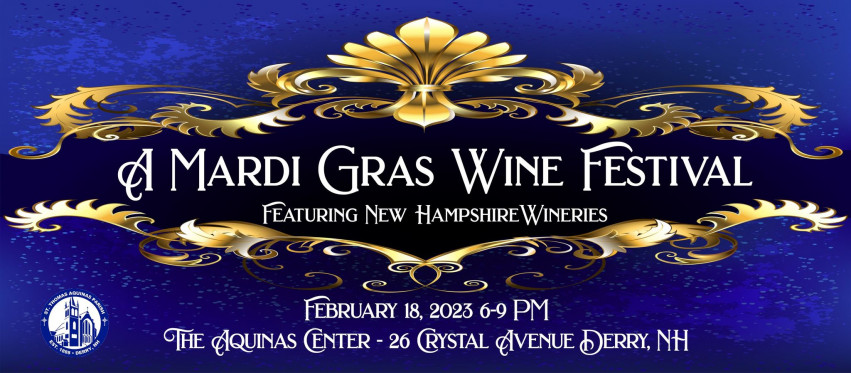 Selling Your Home?
Get your home's value - our custom reports include accurate and up to date information.
Get Home Value