Lake Life Local Events February 14th-20th
Game Time Trivia at Hobbs Tavern February 14th
Monday 7-9pm | Hobbs Tavern | 2415 White Mountain Highway, West Ossipee
Swing by Hobbs Tavern on Mondays at 7pm for Game Time Trivia. Great Prizes!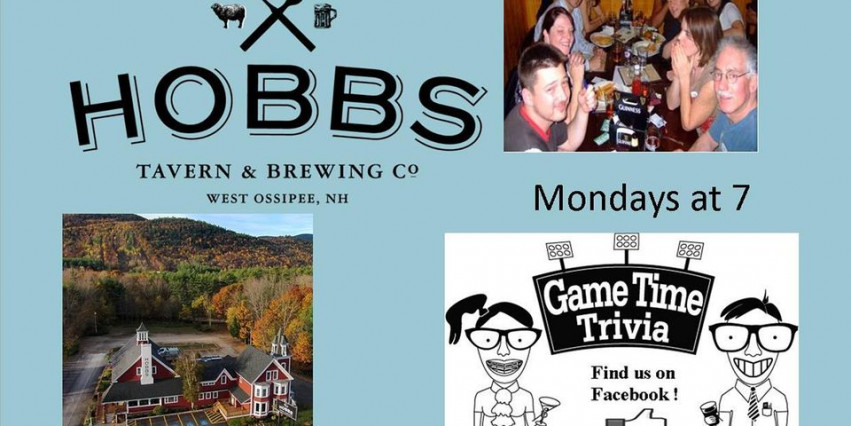 Open Mic with Paul Luff at Patrick's Pub & Eatery February 14th
Monday 6-8pm | Patrick's Pub & Eatery | 18 Weirs Road, Gilford
Paul Luff hosts an evening of fantastic open mic music. Please ontact Paul Luff at [email protected] to reserve a spot to perform.
It's a great night with many talented musicians from 6pm-8pm every Monday.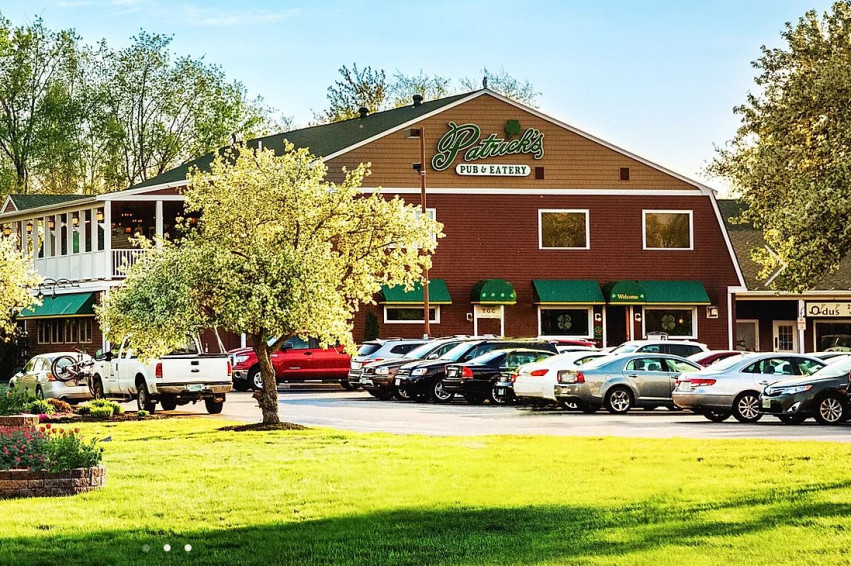 Watercolor Workshop February 16th
Wednesday 1-3pm | Lakes Region Art Association | 120 Laconia Rd Suite 132, Tilton
Watercolor Workshops
with Pat Edsall
Wednesdays 1:00 p.m. to 3:00 p.m., $40 includes all materials
You must pre-register with Pat
Call 603-472-3733 or email [email protected]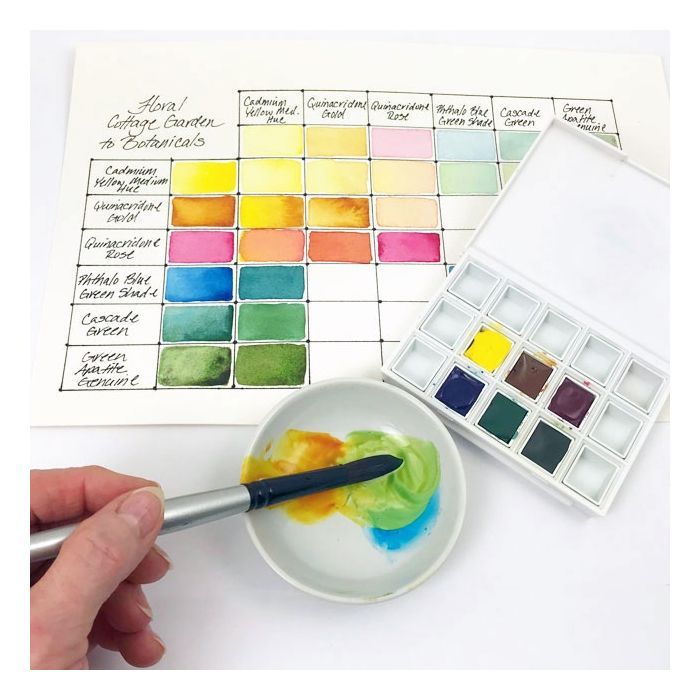 Moonlight Tours: Moonlit Snowshoe at Prescott Farms February 16th
Wednesday 4:30-6:30pm | Prescott Farm Environmental Education Center | 928 White Oaks Road, Laconia
Explore Prescott Farm in a different and special way. Inspired by the weather and the dynamic calendar of the natural world, topics discussed on our moonlit walk will vary but may include: identifying constellations, habits of nocturnal animals, and testing your own night vision abilities.
Ages: Adults
Physical Demand: [5]
Visit www.prescottfarm.org.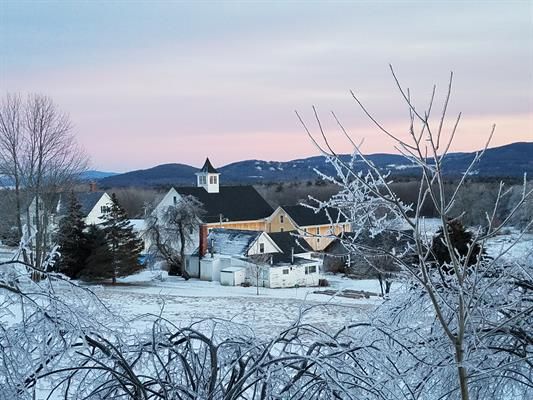 Five Finger Point Guided Hike via Undercut Trail – Squam Lakes Association February 16th
Wednesday 10am-2pm | Squam Lakes Association | 534 US Rte 3, Holderness
Join LRCC members Kaela and Bri on a hike around Five Finger Point and a lunchtime picnic on the shoreline! This guided hike consists of a 1.6 mile hike out to the 1.3 mile loop around five finger point, so 4.5 miles total. We'll stop about halfway through this four hour excursion to have lunch on the beach with excellent views of the frozen lake.
Registration is required. Space is limited to 10 people.
Check out www.squamlakes.org for more info and to register!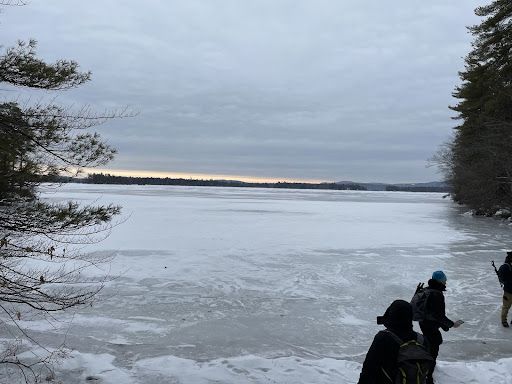 Silent Film Series: The Temptress at the Flying Monkey February 16th
Wednesday 6:30-8:30pm | The Flying Monkey | 39 South Main Street, Plymouth
Enjoy a silent film in a restored moviehouse with live musical accompaniment by Jeff Rapsis.
Starring Greta Garbo. MGM drama with Garbo destroying the lives of men everywhere. The perfect antidote for Valentine's Day. Part of a series of 1926 films that recently entered the public domain.
General admission $10.
Website: www.flyingmonkeynh.com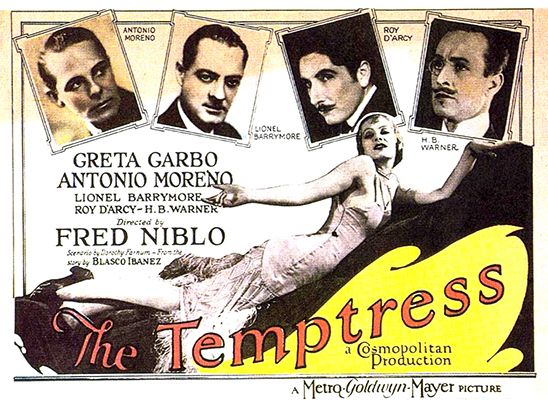 Bell & Brick Live Concert Series at the Belknap Mill
February
17th
Thursday 7-8pm | Belknap Mill | 25 Beacon Street East, Laconia
Bell & Brick Live Concert Series presents:
Ms Vee & Jay Frigoletto
Join us for LIVE music at the Mill for our Bell and Brick Winter Concert Series in partnership with NH Music Collective!
Tickets are $10 and can be purchased online or at the door.
Masks are required and social distanced seating will be provided.
For more information: www.belknapmill.org.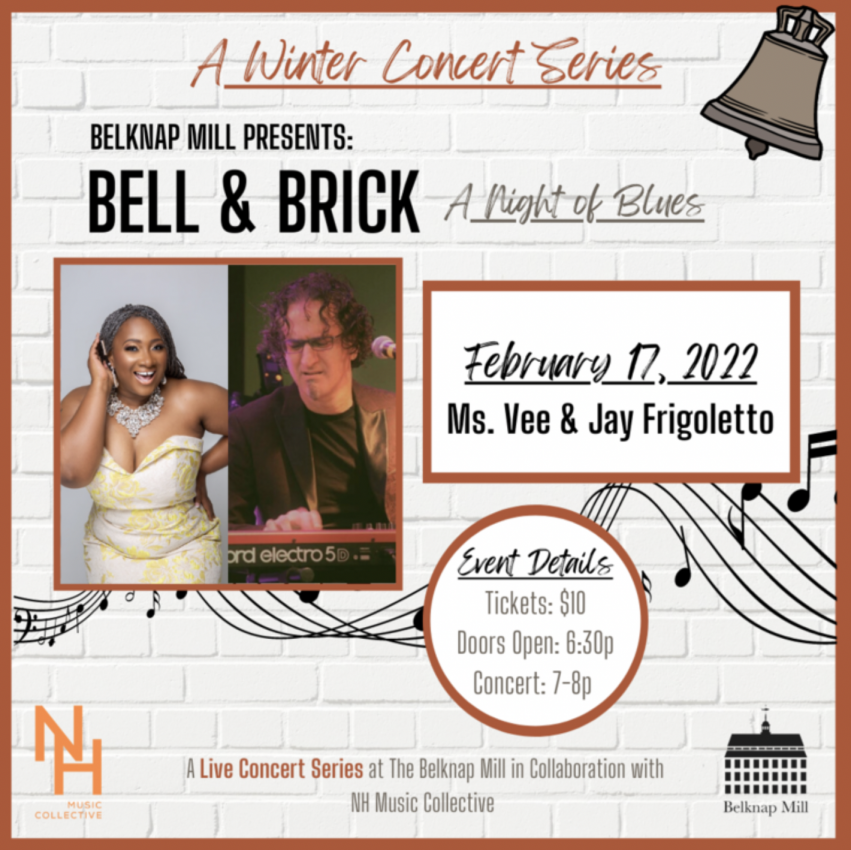 Jim Norton at the Colonial Theater February 17th
Thursday 8-10pm | Colonial Theater | 609 Main Street, Laconia
American stand up comedian, radio personality, bestselling author and actor, Jim Norton is the co-host of The Jim Norton & Sam Roberts Show that can be heard every morning on SiriusXM Satellite Radio. His latest stand up special, "Mouthful of Shame" is streaming now on Netflix where Jim lays out a full serving of refreshingly unapologetic humor in his first Netflix comedy special. In May 2016, he was announced as co-host of UFC's Unfiltered Podcast with Jim Norton & Matt Serra. Since 2014 he has been a contributor to Time Magazine. He has an additional 4 one-hour comedy specials that can be seen on Hulu, Amazon and HBO GO.
Visit coloniallaconia.com.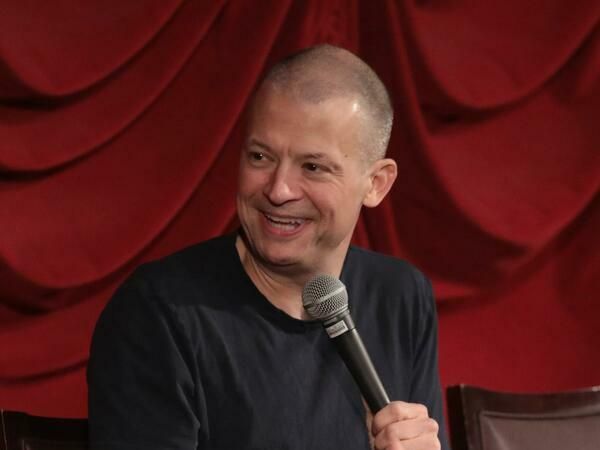 World Tavern Trivia Night at the Bob House February 17th
Thursdays at 6pm | The Bob House | 520 Whittier Hwy, Moultonborough
Join us every Thursday night until May!
Visit us at www.thebobhouseandreelntavern.com.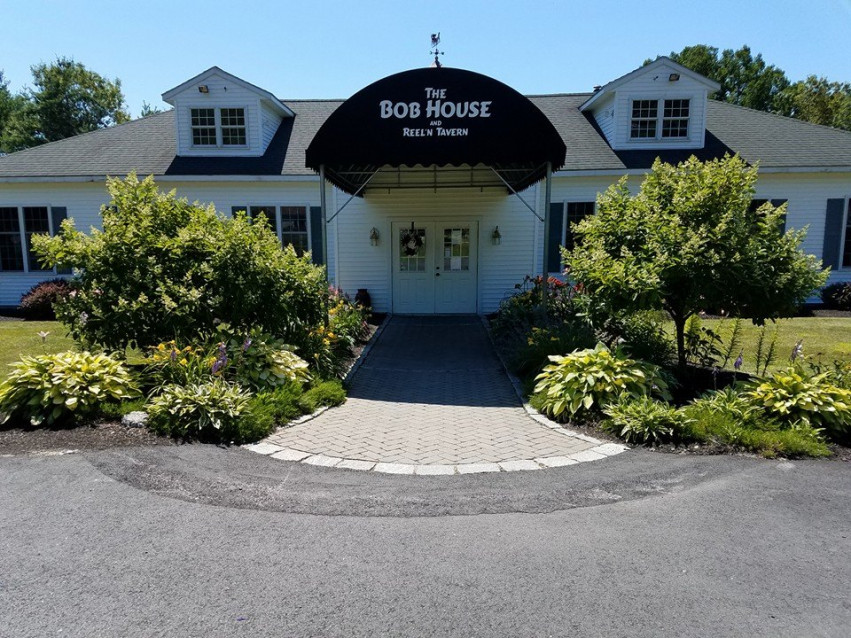 Live Music with Dakota Smart February 18th
Friday 5:30-8:30pm | Defiant Records & Craft Beer | 609 Main Street, Laconia
Join us for a night of live music with Dakota Smart is a Singer/Songwriter, known for his melodic piano riffs and dreamy vocals. And, he's promised us he'd play some rock for us too.
Check out www.defiantnh.com.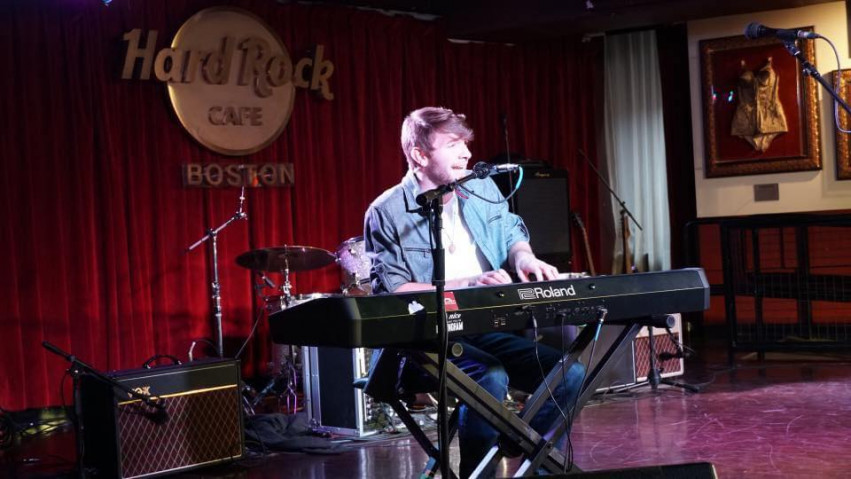 Open Art Classes in
Drawing
& Painting February 19th
Saturday 10am-12pm | Lakes Region Art Association & Art Gallery | 120 Laconia Rd Suite 132, Tilton
Instructed by Tom Hitchcock
Every Saturday from 10:00 a.m. to noon
To register call Tom at (603) 496-6768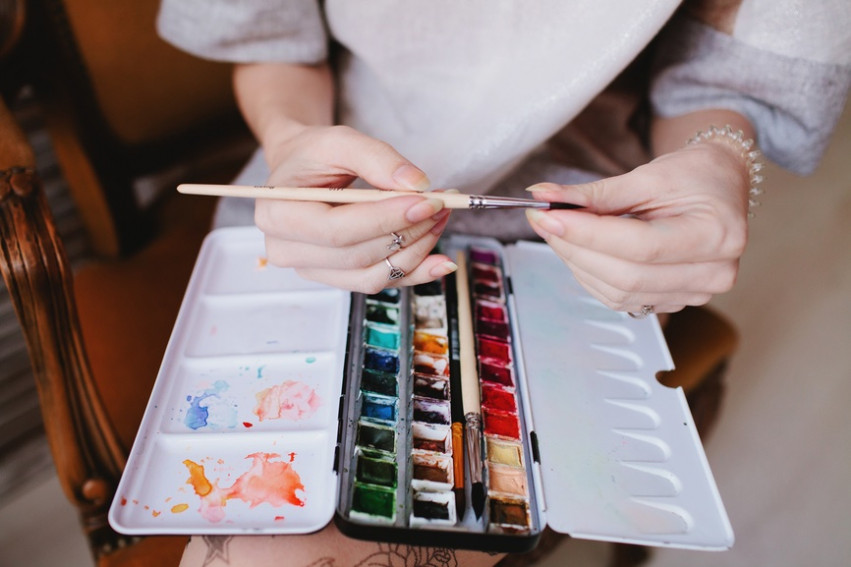 Stories and S'mores at Squam Lakes Association February 19th
Saturday 2-4pm | Squam Lakes Association | 534 US Rte 3, Holderness
Come out to the Squam Lakes Association to enjoy stories and s'mores around a campfire with LRCC member Nikka! This two-hour program will take place behind SLA headquarters around a nice warm fire pit, where we'll read storybooks about wintertime and fill in fun coloring pages. Halfway through the program, there will be a break for snacks and, more importantly, s'mores! This program is entirely outdoors, so please come prepared with warm layers, hats, and gloves.
Registration is required. Space is limited to 10 people.
Check out www.squamlakes.org.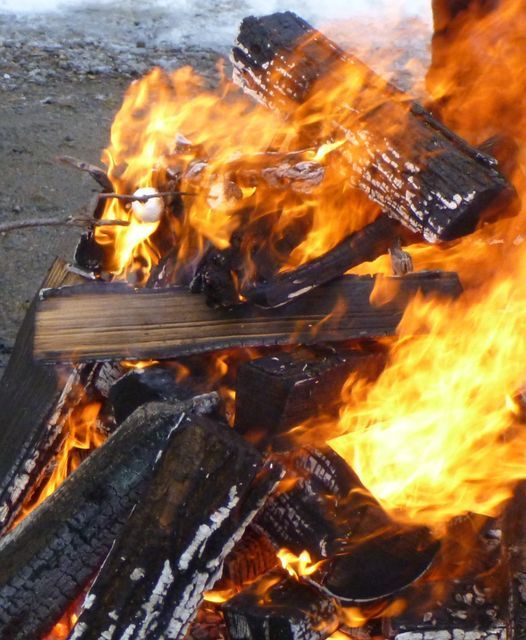 Fireworks over Corcoran Pond February 19th
Saturday 7:30-8pm | Town Square | 33 Village Road, Waterville Valley
Join us in Town Square on Saturday, February the 19th, for a spectacular firework display! Watch the sky come to life with friends and family, sip on a warm libation, and enjoy the dazzling array of fireworks over Corcoran Pond. Show starts at 7:30pm.
Visit www.waterville.com/basiccalendar/fireworks-presidents.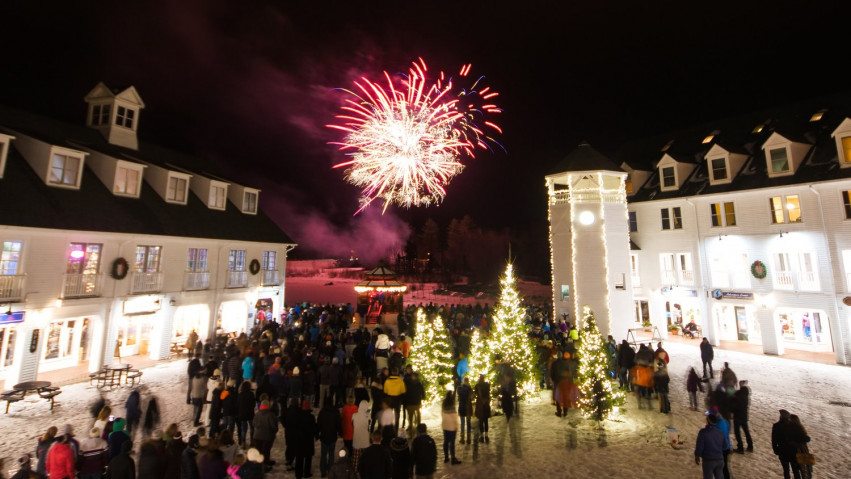 Lakes Region Ice Races February 20th
Sundays | Berry Pond and Lee Pond | Moultonborough
Racing 6 classes of cars on a frozen pond every Sunday January thru March, weather & ice permitting. Join us for an exciting afternoon! www.lrirc.com for more, or visit Facebook for updates @LRIRC.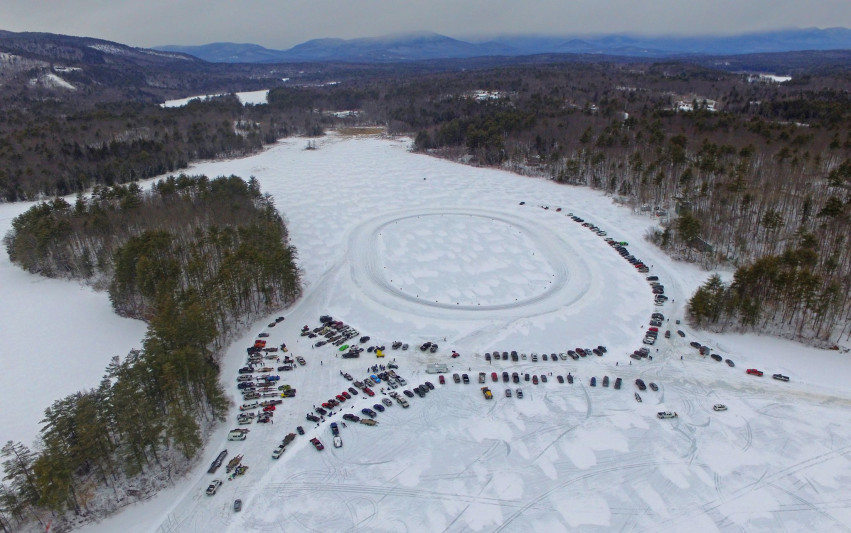 Alton Bay Winter Carnival
February 20th
Sunday 10am-3pm | Alton Bay Docks | Alton
Please come join the Alton community on and off the ICE for some outdoor WINTER fun!
❄️ This is a FREE admission event and is sponsored by the Alton Business Association! Local businesses sponsor events and provide raffle + prize items!! Be sure to stop at the ABA booth to purchase raffle tickets.
❄️❄️❄️ Featured Events ❄️❄️❄️
Chowder-Fest (local restaurants will be on the ice for you to sample + vote on the best chowdah!)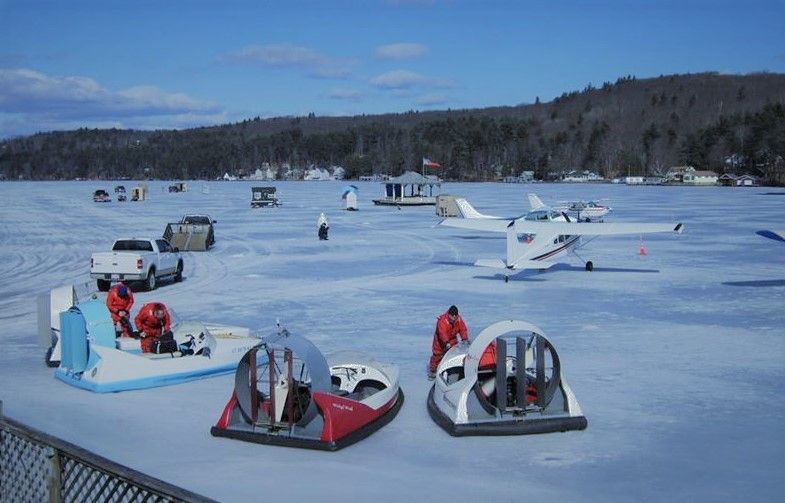 Squam Lakes Association Winterfest Celebration February 12th-27th
All day | Squam Lakes Association | 534 US Rte 3, Holderness
CELEBRATE WINTER ON SQUAM!
In lieu of Winterfest this year, we're encouraging visitors to our campus daily from February 12th-27th, 2022 for self-guided winter FUN!
From sunrise to sunset you can enjoy our:
Ice rink

Frozen mini-golf

Sledding hill

Story Walk

And more on the snow and ice of Piper Cove!
Bring your own skates, skis, sleds, and snowshoes. We'll provide golf clubs and tennis balls for the frozen mini-golf course. We're also featuring an interactive Story Walk at the nearby Chamberlain Reynolds Memorial Forest for more family fun in the snow! Click here to learn more about the Story Walk.
*PHOTO CONTEST*
Enter your favorite photos (maximum of three per person) that capture the magic of winter in the Celebrate Winter on Squam Photo Contest! Photos can be taken wherever you are–not just on Squam. Top 3 photos will win an SLA sticker. The SLA staff will vote on the top three photographs. All photos received will be posted on SLA's Facebook page. The top three photos will be highlighted on SLA's social media accounts. Submit a photo by emailing it to [email protected](link sends e-mail)–by submitting a photo you agree to allow SLA to use your photos.
All activities are outdoors so please plan ahead. Please respect other groups' space and wear a mask when a distance of 6 feet or more cannot be maintained. These activities are self-guided, so stations will not be staffed.
For more information call (603) 968-7336 or email [email protected]
Wild Winter Walk at Squam Lakes Natural Science Center February 19th
Saturday 10-11:30am | Squam Lake Science Center | 23 Science Center Rd, Holderness
Squam Lakes Natural Science Center offers a winter program for adults and families with children ages 6 and up. Learn about the animals who live at the Science Center during the winter. Most of them stay in the same place, just as they would in the wild. A staff naturalist will lead a guided walk on the live animal exhibit trail to see the animal ambassadors dressed in their winter coats and discuss how these native animals are well adapted for winter in New Hampshire. If needed, snowshoes are available at no extra cost or participants can bring their own. Children must be accompanied by an adult. This program is all outdoors. Dress to be outdoors with insulated snow boots, hats, gloves, and warm layers. Pre-registration is required for all programs at www.nhnature.org.
Cost: $9/member; $11/non-member
Ages 6 and up
To register for this event, and learn about upcoming programs, and membership go to www.nhnature.org or call 603-968-7194.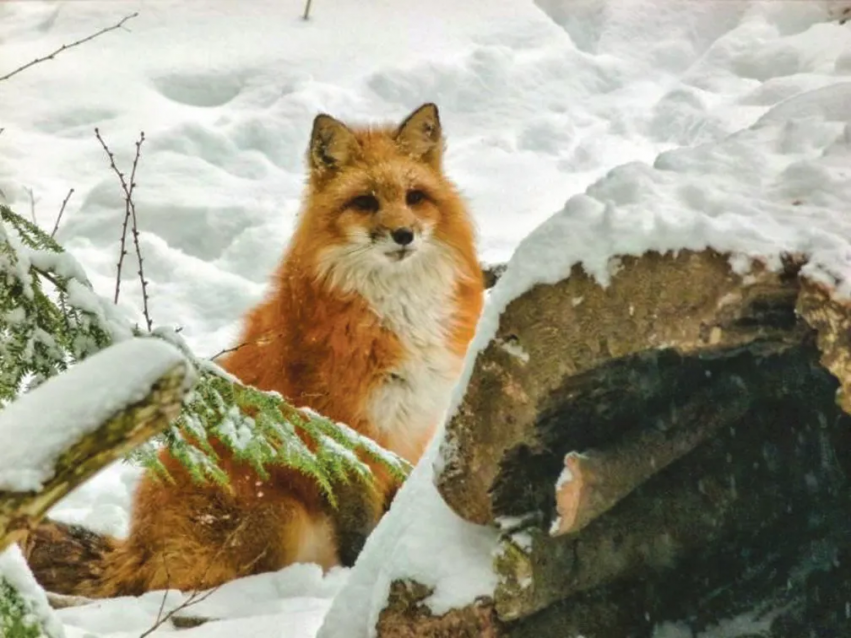 Recycled Percussion Show February 4th-27th
Sat 3-5pm and 7:30-9:30pm | The CAKE | 12 Veterans Square, Laconia
Recycled Percussion is simply one of the most unique shows on Earth.
These Vegas headliners blend live music, comedy, and raw creativity together to form an unforgettable audience experience that has taken them to all 50 states, over 35 countries, and even broken 5 world records.
This show takes the most ordinary of objects like household blenders, shopping carts, step ladders, roller skates, and power tools and turns them into an epic rock concert.
The only difference is that you can bring the kids and Grandma to this concert because it was voted the top family show in all of Las Vegas.
So, if you're into smiling, laughing, rocking out, and being absolutely amazed… A Recycled Percussion Concert is the place to be.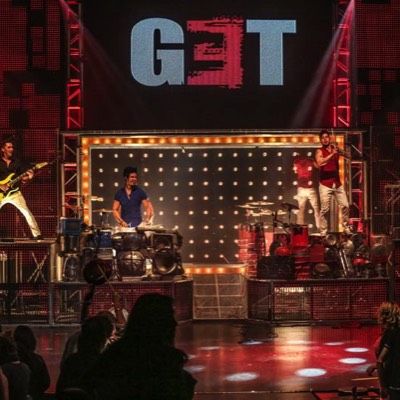 Selling Your Home?
Get your home's value - our custom reports include accurate and up to date information.
Get Home Value