Lake Life Local Events February 20th - February 26th
Knitting at the Belknap Mill February 20th
Monday 5pm-6:30pm | Belknap Mill | 25 Beacon Street East Laconia
Looking to learn the basics of knitting? Join Beth for this 6 week class. Learn to knit a sampler scarf. Class size is limited.
Cost for the 6-week session is $80 and includes your start up materials.
Classes Mondays: 1/23, 1/30, 2/6, 2/13, 2/20, 2/27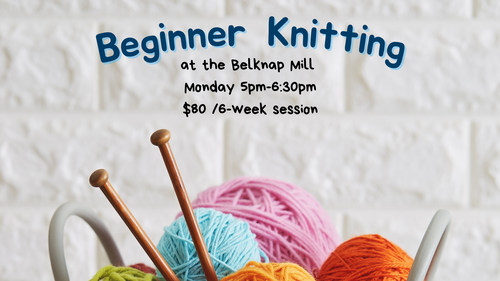 Open Mic at Patrick's February 20th
Monday 6pm-8pm | Patrick's Pub & Eatery | 18 Weirs Road Gilford
Paul Luff hosts an evening of fantastic open mic music. Please contact Paul Luff at [email protected] to reserve a spot to perform. It's a great night with many talented musicians from 6pm-8pm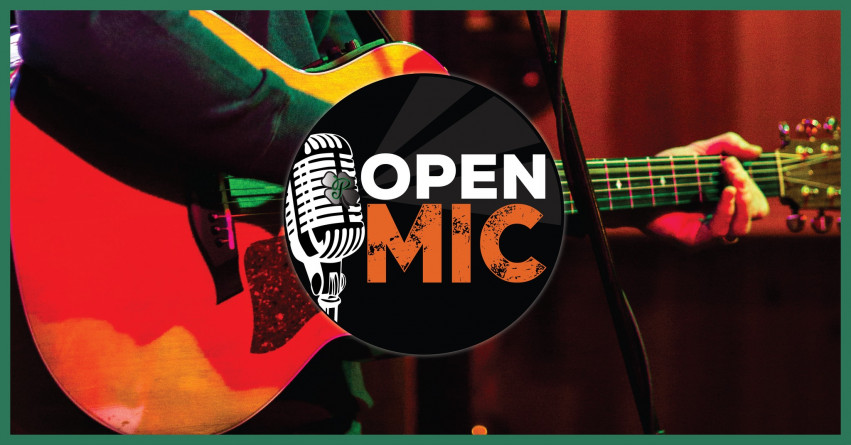 Movie Night at Hermit Woods February 21st
Tuesday 6:30pm | Hermit Woods Winery & Eatery | 72 Main Street Meredith
Mr. Deeds

Enjoy an evening at the Movies in The Loft.
A glass of wine or beer, a light bite, popcorn, and the featured movie shown on our 12' screen.
An aspiring greeting-card writer from New Hampshire unexpectedly inherits a fortune and moves to Manhattan, where he stumbles into a corporate plot to bilk him of his billions.
When Longfellow Deeds, a small-town pizzeria owner and poet, inherits $40 billion from his deceased uncle, he quickly begins rolling in a different kind of dough. Moving to the big city, Deeds finds himself besieged by opportunists all gunning for their piece of the pie. Babe, a television tabloid reporter, poses as an innocent small-town girl to do an exposé on Deeds. Of course, Deeds' sincere naiveté has Babe falling in love with him instead. Ultimately, Deeds comes to find that money truly has the power to change things, but it doesn't necessarily need to change him.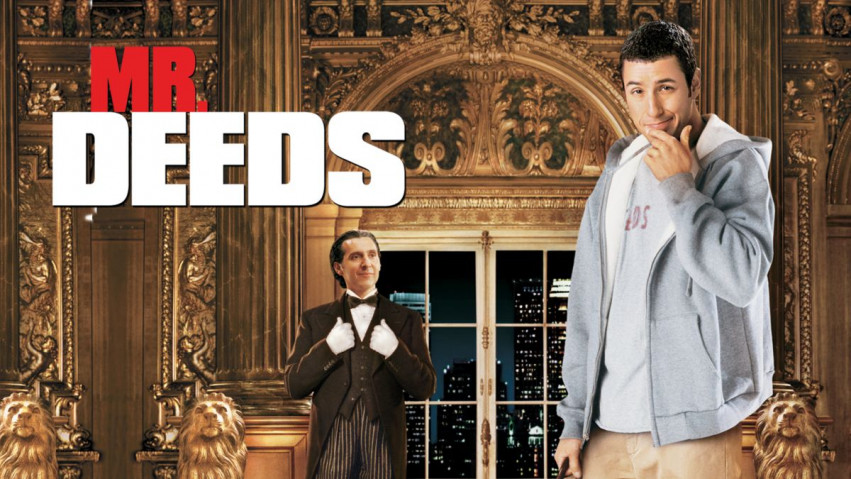 Live Music at Hermit Woods February 22nd
Wednesday 6pm-8:30pm | Hermit Woods Winery & Eatery | 72 Main Street Meredith
Hermit Woods Winery & Katie Dobbins Music partner together to present a monthly music series titled Songwriter RoundUp.
Experience an evening of exceptional music, delicious food, and fine wine in our intimate and relaxed setting. Arrive before the show at 6:00 pm for a complimentary Wine Tasting at our Tasting Bar
The Loft doors open at 6:30
Performance starts at 7:00
Enjoy a full menu, our hand-crafted wine, and local craft beer during the show.
Audience members can enjoy talented singer-songwriters from the New England Area in the Lakes Region's premier listening room. Enjoy songs and stories from host Katie Dobbins and two additional guest artists as they perform acoustically in-the-round. New songwriters will be featured on the last Wednesday of every month in this intimate series!
Hermit Woods is excited to bring talented artists from New England and beyond to perform for you. Each performance will provide you with an intimate, up-close, and personal experience with the performing artists. We ask our audience please refrain from talking during the featured show. Your silence will allow the artists and the audience to immerse themselves in the experience, which is not otherwise possible in larger, noisier environments.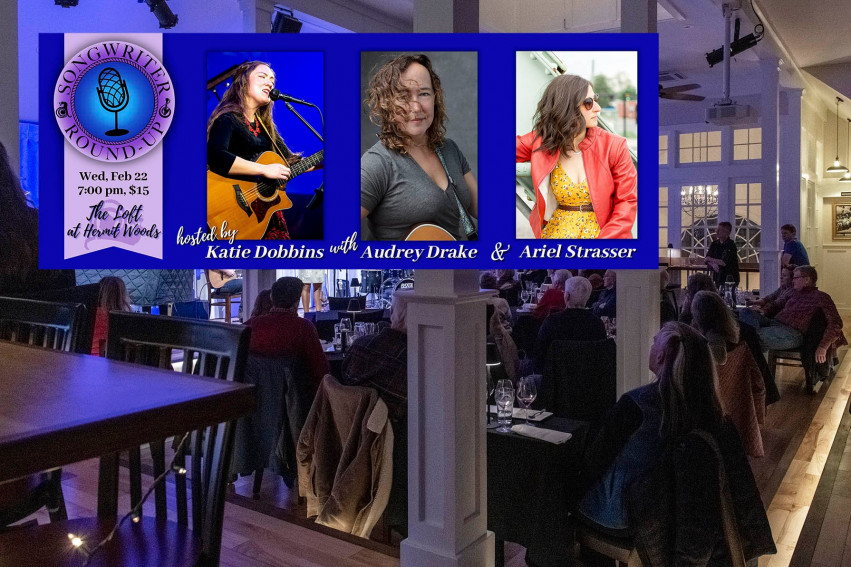 Self Defense Classes & Cardio Boxing at LRD February 22nd & 25th
Wednesday 6pm-7pm & Saturday 10am-11am| Lakes Region Dance | 8 Maple Street Unit 1 Meredith
Join Dave Flynn from Liberty Self Protection for two fun classes! You'll learn a lot and get a great workout!
$35 for drop in
$99 for 4 classes
$125 for 8 classes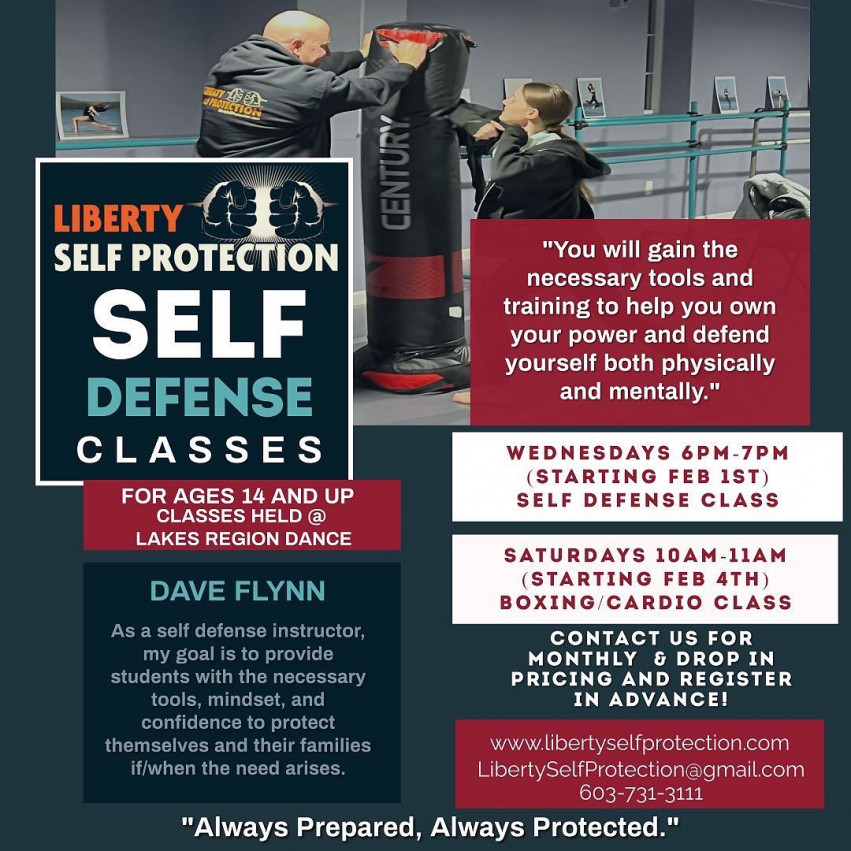 Trivia Night at Tower Hill February 22nd
Wednesday 7pm-9pm | Tower Hill Tavern | 264 Lakeside Ave Weirs Beach
Team Play Trivia every Wednesday Night!
Game Time Trivia hosts a great version of general Knowledge trivia including Music and entertainment questions. Prizes for top 3 teams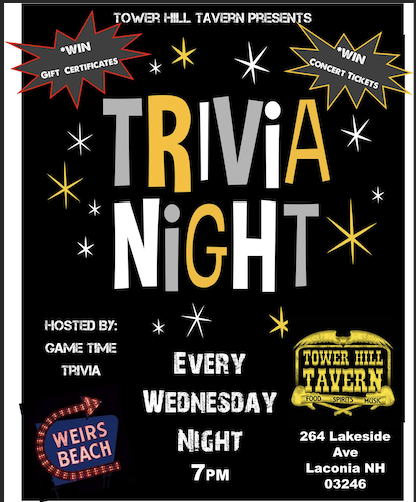 Wings & Pint Night at Twin Barns February 23rd
Thursday 4pm-9pm | Twin Barns Brewing Company | 194 Daniel Webster Highway Meredith
Come by Twin Barns Brewing Company for some wings and pints. Your choice of Garlic/Parm. Buffalo, BBQ or Nashville Hots. They all pair very well with a proper beer, raised in a barn.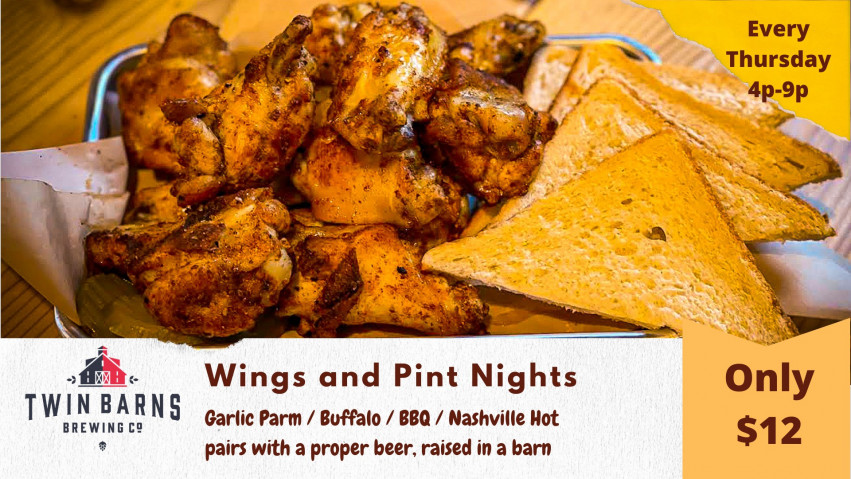 Community Sneak Peak February 23rd
Thursday 4pm-6pm | New Hampshire Boat Museum | 130 Whittier Highway Moultonborough
Open House to see the progress at the NH Boat Museum.
Free Admission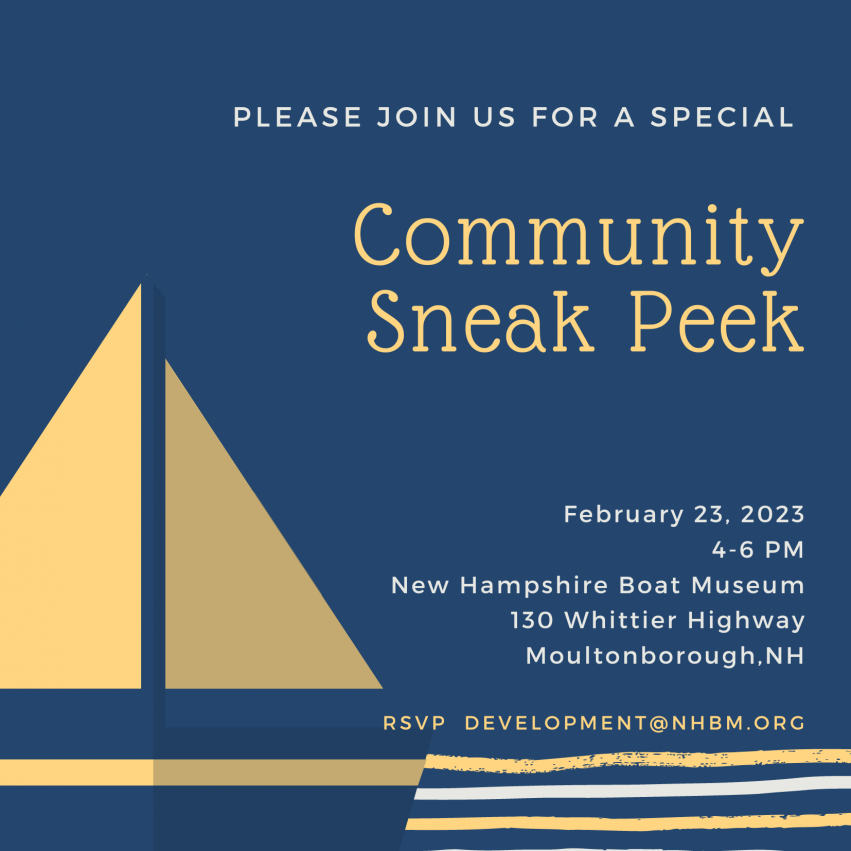 Live Music at Patrick's February 23rd
Thursday 6pm-8pm | Patrick's Pub & Eatery | 18 Weirs Road Gilford
Live music hosted by Don "Sev" Severance with weekly guest musicians, performing a mix of soft rock, reggae and smooth jazz instrumentals.
Start your weekend early with live music from Sev and COMPANY.
Visit www.patrickspub.com/events to see the featured artist!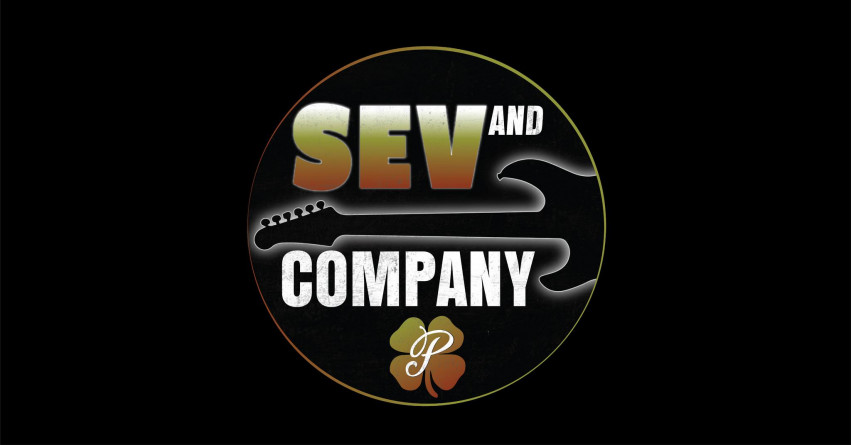 Meet The Owner of Merriam Vineyards at Karlins February 24th
Friday 3pm-6pm | Karlins Wine, Cheese & Provisions | 20 Main Street Meredith
Peter Merriam of Merriam Vineyards will be tasting his prized wines & signing bottles! A natural conservationist, Peter is the driving force behind the sustainable and organic philosophy in the vineyards. Come say hello!
Free Admission

Friday Night Meltdown February 24th
Friday 7pm-8:30pm | Merrill Fay Arena | 468 Province Rd Laconia
For a skating experience you?ll never forget,
don?t miss our live DJ, Prizes and light shows for ALL AGES!

$15/person
RENTAL SKATES $6/pair
COMBO: $20
*FIRST COME, FIRST SERVE (LIMITED AVAILABILITY)
*free admission to watch or chaperone.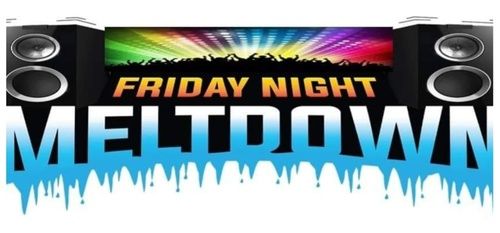 Live Music at Defiant Records February 24th
Friday 5:30pm-8:30pm | Defiant Records & Craft Beer | 609 Main Street Laconia
Join us in welcoming Fredo! Another night of great music, great beer and great people!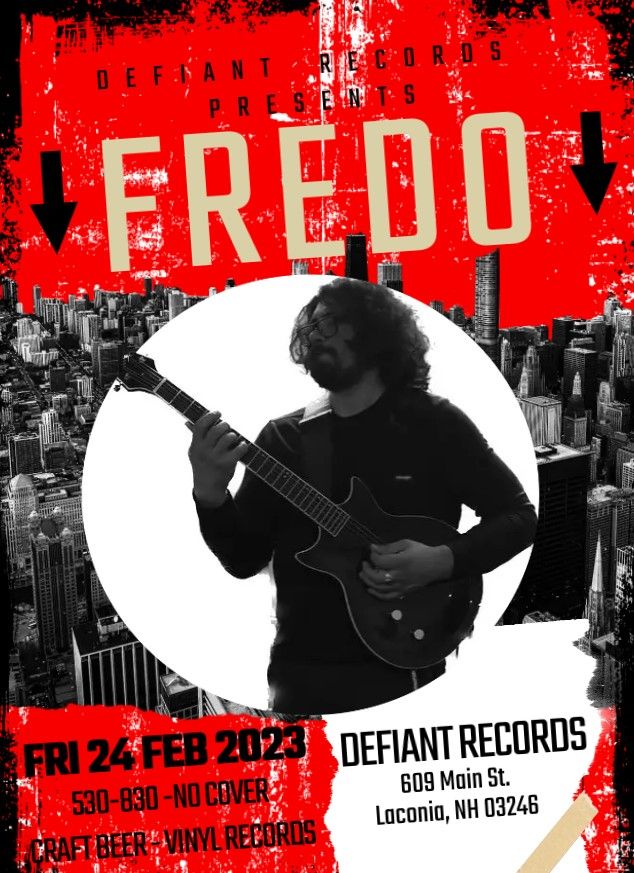 Snow Shoe Yoga February 25th
Saturday 10am-12pm | Prescott Farm Environmental Education Center | 928 White Oaks Road Laconia

Immerse yourself in the peacefulness of nature as you practice yoga on snowshoes! Snowshoes help keep you on top of the snow and provide a more stable base. Experience inner calm and a sense of wellness in nature with yoga poses, a guided walking mediation, and this introduction to shinrin-yoku, or "forest bathing."

Snowshoes available (no extra charge) to borrow or guests may bring their own.
$32 Nonmembers; $17 for Members

Recommended Ages: Adults
Physical Demand [4] = Activity includes around 1 mile of walking on trails with uneven terrain and hills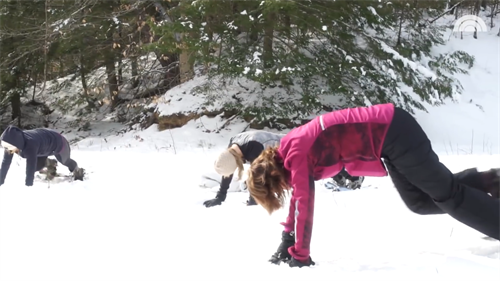 Charcuterie Class at Hermit Woods February 26th
Sunday 5pm | Hermit Woods Winery & Eatery | 72 Main Street Meredith
Included:
1 NH made wooden serving board to keep -all charcuterie supplies (mostly NH-made products)
2 glasses of Hermit Woods wine -even more local NH cheese/ salami samplings during the class -may share your ticket with 1 guest for no extra charge if desired.
Description: Make salami roses, kiwi flowers, salami ribbon, cut and arrange cheeses in different ways, and learn about all these local NH charcuterie products we will be using on your boards and get even more samples of local NH products too! When we are done, you may enjoy another glass of wine and enjoy your board, or wrap it up and take it home!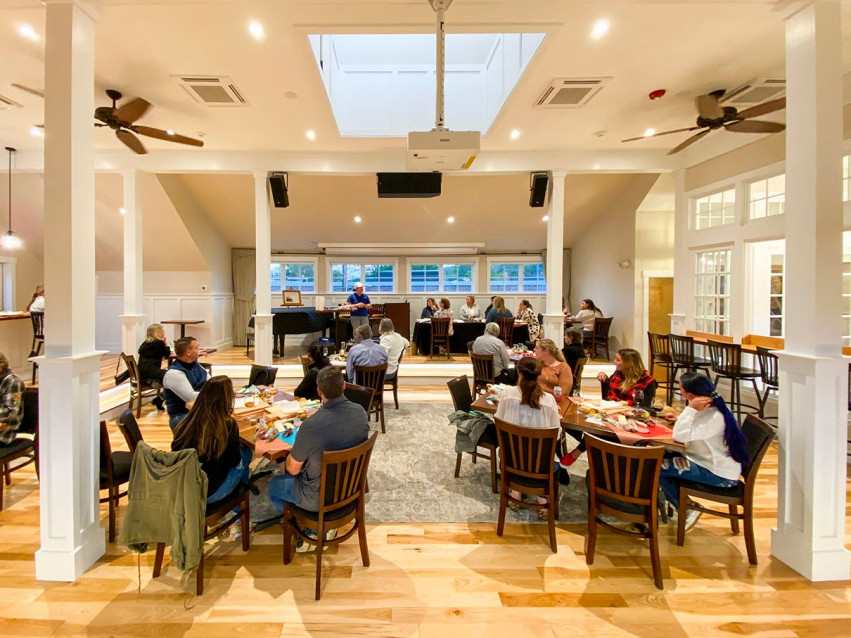 Selling Your Home?
Get your home's value - our custom reports include accurate and up to date information.
Get Home Value