Lake Life Local Events February 27th - March 5th
Knitting at the Belknap Mill February 27th
Monday 5pm-6:30pm | Belknap Mill | 25 Beacon Street East Laconia
Looking to learn the basics of knitting? Join Beth for this 6 week class. Learn to knit a sampler scarf. Class size is limited.
Cost for the 6-week session is $80 and includes your start up materials.
Classes Mondays: 1/23, 1/30, 2/6, 2/13, 2/20, 2/27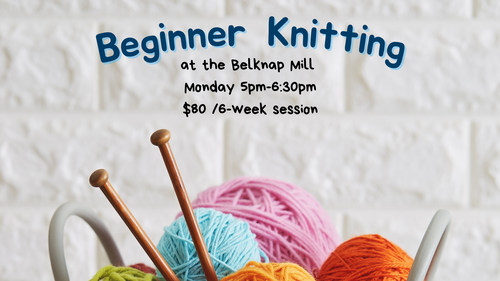 Paint Night at Patrick's March 1st
Wednesday 6pm-8pm | Patrick's Pub & Eatery | 18 Weirs Road Gilford
Join us Wednesday nights at 6PM for Patrick's Paint Nights with Life Expressions Decor.
Make and Take a Sign!
Call (603) 293-0841 or email [email protected] to make your reservation.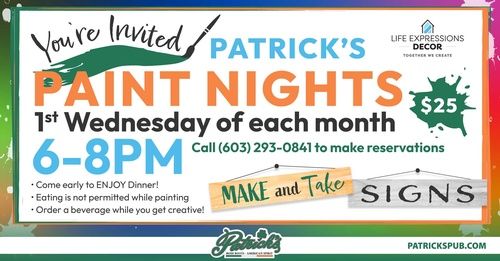 Chamber's Legislative Breakfast Forum March 1st
Wednesday 9am-10:30am | Greenside Restaurant - Lochmere Golf & Country Club | 360 Laconia Rd Tilton
Take advantage of this Lakes Region Chamber opportunity to network with fellow business leaders focused around federal and state legislation with proposed public policy issues that impact NH businesses. Enjoy a continental breakfast provided by the Greenside Restaurant!

Keynote speakers include:
Stephen McAllister, Vice President, Eastern Region with the U.S. Chamber of Commerce

David Juvet, Senior Vice President, Public Policy with the Business & Industry Association of New Hampshire
Learn about TOPICS that affect YOUR business! Priority topics include Economic Development, Human Resources/Health Care/Workforce Development, Technology, Energy and Environment.
This event is also an opportunity to network. Continental breakfast is included. Seating is limited so register today!
Members $20/per person
Non Members $25/per person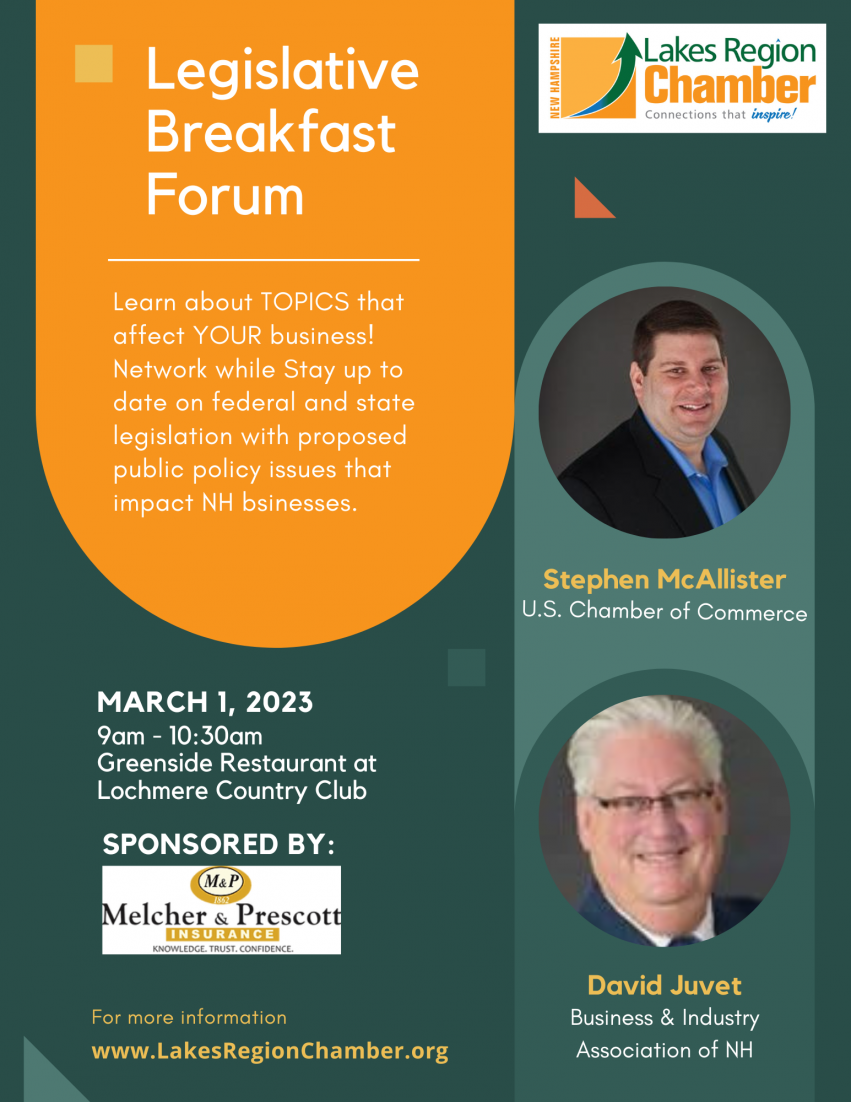 Wildlife Encounters March 1st
Wednesday 1pm-2pm | Laconia Public Library | 695 Main Street Laconia
It's a jungle in here! What better way to spend a chilly winter day than with animal ambassadors from Wildlife Encounters? We'll have a chance to meet lots of interesting animals and see them up-close!
Children from newborns to age 12 and their caregivers can join us in Laconia Rotary Hall (the auditorium on the lower level of the library) for this fun animal program!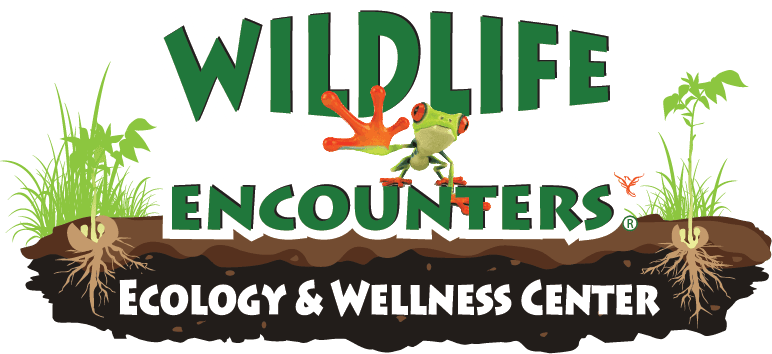 Trivia Night at Tower Hill March 1st
Wednesday 7pm-9pm | Tower Hill Tavern | 264 Lakeside Ave Weirs Beach
Team Play Trivia every Wednesday Night!
Game Time Trivia hosts a great version of general Knowledge trivia including Music and entertainment questions. Prizes for top 3 teams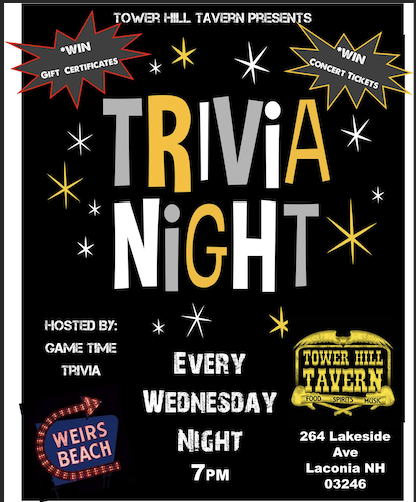 Wings & Pint Night at Twin Barns March 2nd
Thursday 4pm-9pm | Twin Barns Brewing Company | 194 Daniel Webster Highway Meredith
Come by Twin Barns Brewing Company for some wings and pints. Your choice of Garlic/Parm. Buffalo, BBQ or Nashville Hots. They all pair very well with a proper beer, raised in a barn.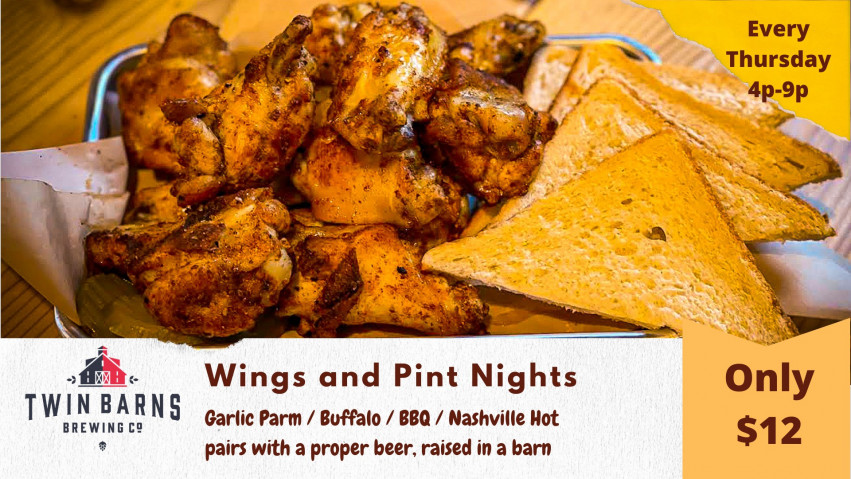 Live Music at Hermit Woods March 2nd
Thursday 5:30pm-9pm | Hermit Woods Winery & Eatery | 72 Main Street Meredith
Arrive before the show at 5:30 pm for a complimentary Wine Tasting at our Tasting Bar
The Loft doors open at 6:00 for dinner and drinks and our opening act, with David Lockwood on piano
Purchase a show ticket and order off the menu or...
Enjoy Dinner and a Show with our Chef's Prix Fixe Menu Ticket
Sugar Kings is a Boston-based quartet known for their dynamic live performances, rich harmonies, intense musicianship and ability to transcend genres with an authenticity rarely heard. In their world, respect is paid to the forefathers and traditions of Afro-Cuban Son, Salsa and Rumba-Flamenca but Sugar Kings (named after a Cuban baseball team) also actively draw on influences from nearly every continent in their unique roots-rock-reggae repertoire. All are highly accomplished on their instruments, however the true magic of Sugar Kings is how these four individuals come together to put on a performance worthy of any festival, party, club or concert hall. Every show is an intimate dialogue between the band and their audience, with both sides communicating in a manner that is spontaneous, passionate, thoughtful and joyous.
Doors open at 5:30 pm for a complimentary wine tasting. The Loft Doors open at 6:00 with our opening To performance by David Lockwood on piano. We encourage you to arrive early for our wine tasting and enjoy food and wine while listening to our first act of the evening. The kitchen will close at 6:45. When the featured artists takes the stage we will ask that the audience remain quiet during the performance. After the show, we invite you to interact with the artists and purchase any music or merchandise offerings if available.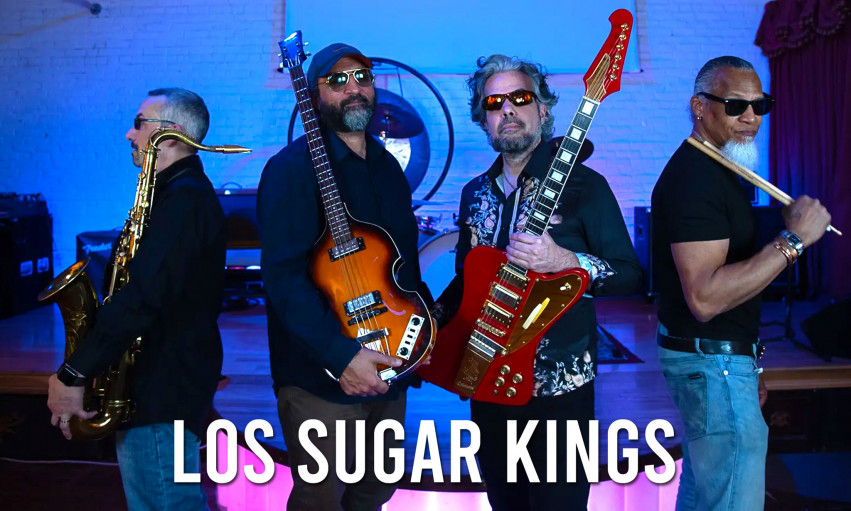 Live Music at Patrick's March 2nd
Thursday 6pm-8pm | Patrick's Pub & Eatery | 18 Weirs Road Gilford
Live music hosted by Don "Sev" Severance with weekly guest musicians, performing a mix of soft rock, reggae and smooth jazz instrumentals.
Start your weekend early with live music from Sev and COMPANY.
Visit www.patrickspub.com/events to see the featured artist!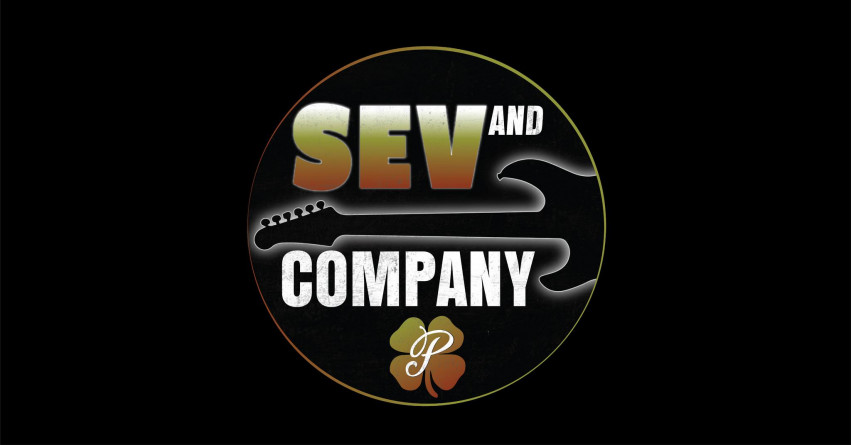 Friday Night Meltdown March 3rd
Friday 7pm-8:30pm | Merrill Fay Arena | 468 Province Rd Laconia
For a skating experience you?ll never forget,
don?t miss our live DJ, Prizes and light shows for ALL AGES!

$15/person
RENTAL SKATES $6/pair
COMBO: $20
*FIRST COME, FIRST SERVE (LIMITED AVAILABILITY)
*free admission to watch or chaperone.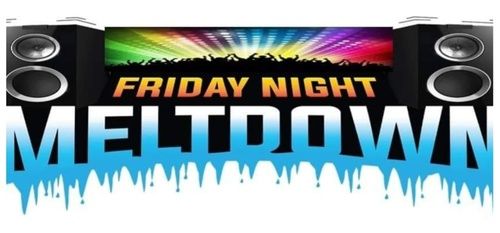 Live Music March 3rd
Friday 5:30pm-8:30pm | Defiant Records & Craft Beer | 609 Main Street Laconia
Join us for a night of live music with Dakota Smart is a Singer/Songwriter, known for his melodic piano riffs and dreamy vocals. And, he's promised us he'd play some rock for us too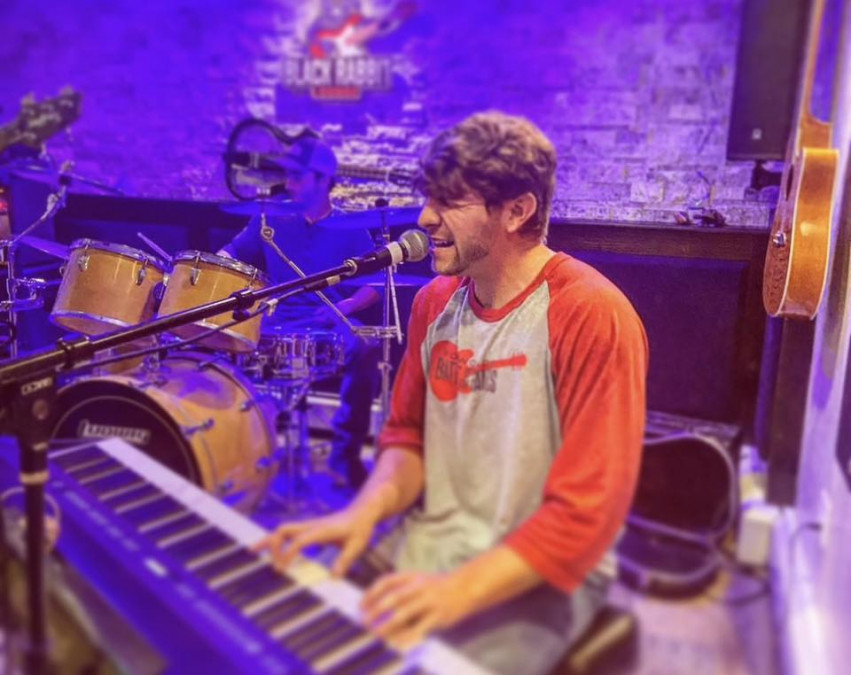 Tap Into Maple March 4th
Saturday 10am-4:30pm | Prescott Farm Environmental Education Center | 928 White Oaks Road Laconia

Join us every Saturday in March to experience an old-fashioned New England tradition — making maple syrup! From tapping a tree to tasting delicious maple syrup, you will participate hands-on in every step of the syrup making process. Our environmental educators will help you build tree ID skills, learn the parts of a tree and their functions, use measuring tools to find an appropriate tree to tap, use historical and modern tree tapping tools, learn the history of maple sugaring including Native American legends, and discover the math and chemical/physical science in the boiling process.

The program involves a 20 minute walk to our Sugar House with an uphill hike back after the program. Please wear boots and dress appropriately for the weather. Snowshoes or traction cleats will be provided as needed—bring your own if you have them!

Every Saturday in March!
90 minute programs begin at 10:00; 11:00; 12:00; 1:00; 2:00 & 3:00.
Preregistration highly recommended
$15 nonmembers, free for members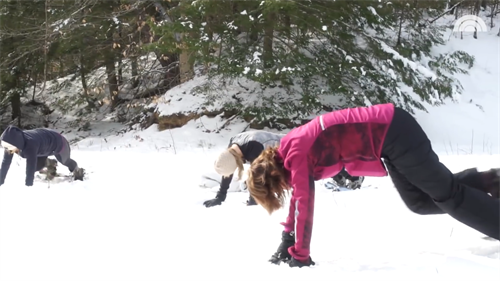 Cottage Comedy March 4th
Saturday 7pm-9pm | Kathleen's Irish Pub | 90 Lake Street Bristol

Join us for a night of laughter at Cottage Comedy Night Presented by Kathleen's Irish Pub!
You wont want to miss out on this line-up of amazing comedians from all across New England Saturday March 4th!!
This months fantastic headliner is A.J Hapenny!
Featuring:
Josh Adams
Caroline Cooke
Mark Saulich
Chrissy Judge
Come enjoy great food, drink, and laugh along with some of the funniest people in New England, while adhering to all state and local safety guidelines!
Seating is limited so reservations are recommended, please reserve your seat with a Facebook message to Kathleen's Irish Pub.
Hosted as always by Pete Andrews

Comedy Night at Hermit Woods March 5th
Sunday 6pm-8:30pm | Hermit Woods Winery & Eatery | 72 Main Street Meredith
Join us for a night of music, wine, and lots of laughs!
Kick off the night with an hour of live piano music, accompanied by some delicious food from our deli and your choice of wine, beer, mead, or cider from our Loft bar. Kelly MacFarland and Emily Ruskowski will be featured comedians for the night, with a hilarious 75-minute set.
Please arrive early to place any food orders before the show starts. Once the show begins, our kitchen will close. The Loft bar will remain open throughout the night.
$45/ticket - Register
About Kelly
As an experienced stand-up comedian, Kelly has an extensive and well-rounded resume including comedy clubs, theaters, colleges, festivals, television appearances and entertaining US troops overseas. Kelly was first runner up in the Boston Comedy Festival and voted Best of the Fest at the Aspen Rooftop Comedy Festival. Kelly has two albums available on iTunes, Amazon and SiriusXM radio. She has performed at the Oddball Comedy Festival, the Comedy Stage at Boston Calling Music Festival, Lucille Ball Comedy Festival – National Comedy Center and has been a featured headliner for the Boston Women in Comedy Festival since inception. Kelly has appeared on Stand Up in Stilettos on the TV Guide Channel, The Today Show, The View, Comedy Central, NBC's Last Comic Standing and AXS Gotham Comedy LIVE. Kelly won 1st place in the professional category of the 2016 Ladies of Laughter. Kelly is part of the amazing line up of Comics Come Home 25 2019!
About Emily Ruskowski
Emily Ruskowski is a Boston-based stand up comedian. She has performed across the country and participated in several comedy festivals. In 2015, she was named of one the Comedy Studio's Comics in Residence and opened for Maria Bamford a the Wilbur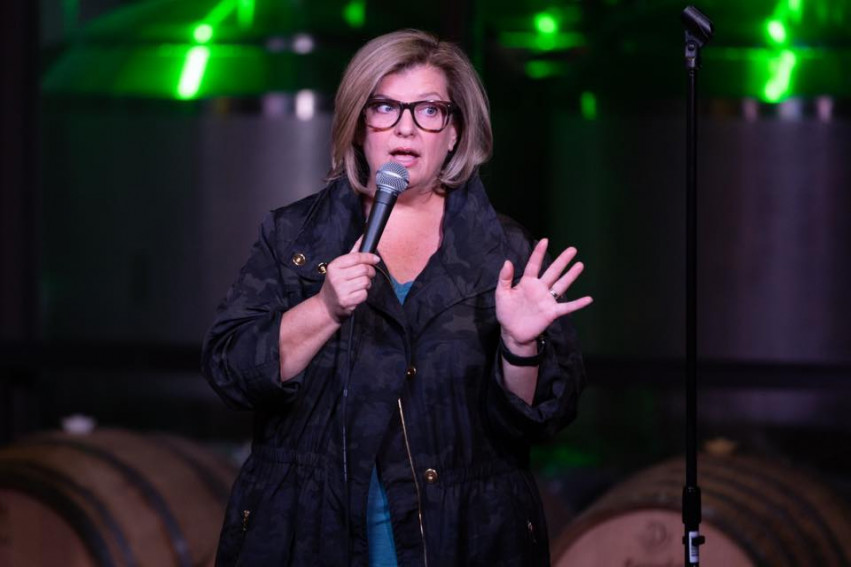 Selling Your Home?
Get your home's value - our custom reports include accurate and up to date information.
Get Home Value