Lake Life Local Events February 7th-February 13th
Game Time Trivia at Hobbs Tavern February 7th
Monday 7-9pm | Hobbs Tavern | 2415 White Mountain Highway, West Ossipee
Swing by Hobbs Tavern on Mondays at 7pm for Game Time Trivia. Great Prizes!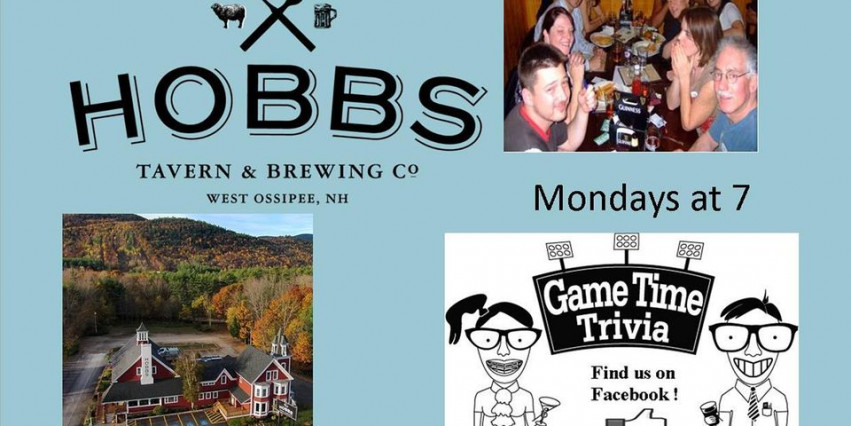 Open Mic with Paul Luff at Patrick's Pub & Eatery February 7th
Monday 6-8pm | Patrick's Pub & Eatery | 18 Weirs Road, Gilford
Paul Luff hosts an evening of fantastic open mic music. Please ontact Paul Luff at [email protected] to reserve a spot to perform.
It's a great night with many talented musicians from 6pm-8pm every Monday.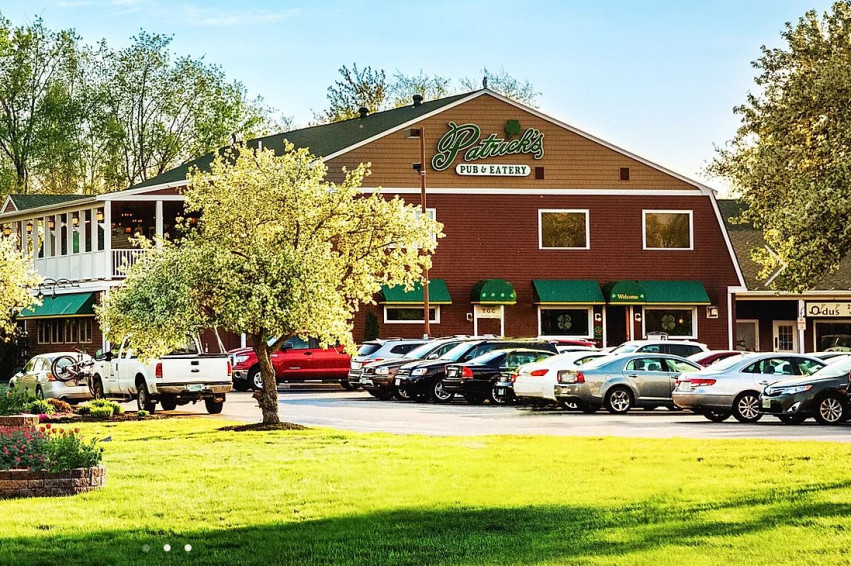 Watercolor Workshop February 9th
Wednesday 1-3pm | Lakes Region Art Association | 120 Laconia Rd Suite 132, Tilton
Watercolor Workshops
with Pat Edsall
Wednesdays 1:00 p.m. to 3:00 p.m., $40 includes all materials
You must pre-register with Pat
Call 603-472-3733 or email [email protected]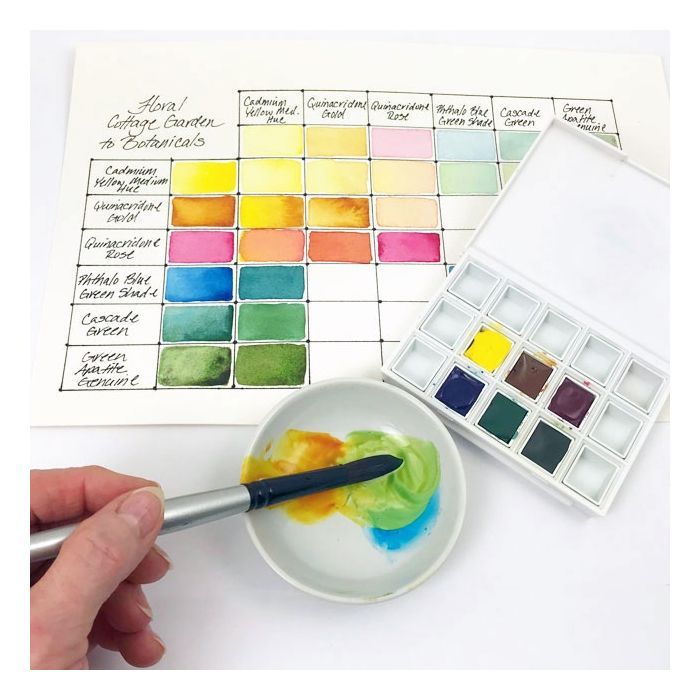 East and West Rattlesnake Hike February 9th
Wednesday 9:30am-12pm | Squam Lakes Association | 534 US Rte 3, Holderness
Join the SLA for a morning hike through the Rattlesnake trail network! On the hike we will be summiting West Rattlesnake first through the Pasture Trail, and following along the Ridge Trail to summit East Rattlesnake for another look at the lake. The hike down East Rattlesnake Trail will bring us back to Pinehurst Road to complete the loop and the hike. We hope to see you there!
Registration is required. Space is limited to 10 people.
For more information and to register, visit http://www.squamlakes.org.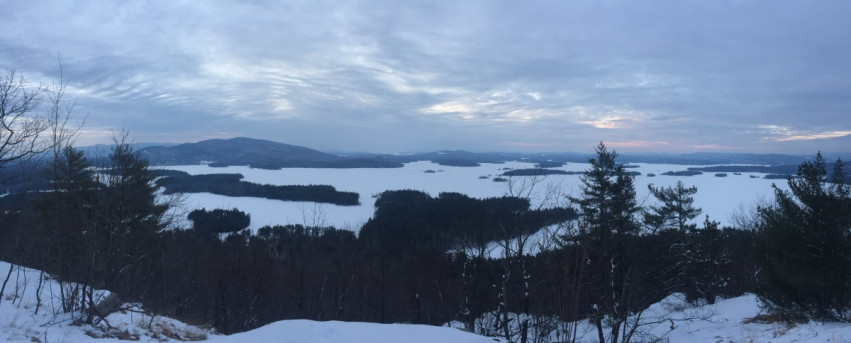 93rd Annual World Championship Sled Dog Derby on February 11th-13th
Friday, Saturday and Sunday starting at 10am | Sled Dog Derby | Laconia
Join us this weekend for the 93rd Annual Sled Dog Derby!
Check out Facebook for updated race times and event information.
Facebook: @lrsdc1929, Lakes Region Sled Dog Club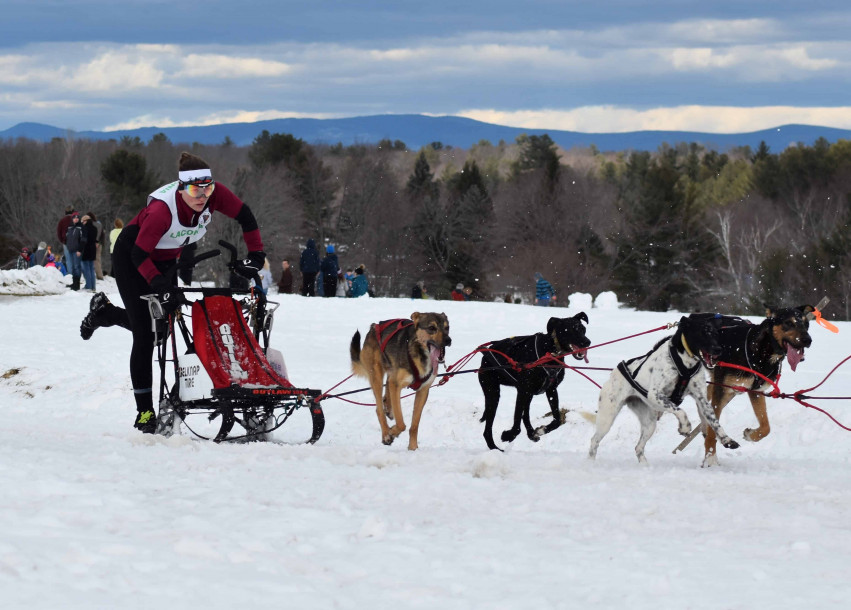 Snowshoe Yoga at Prescott Farms February 12th
Saturday 10:30-12:30pm | Prescott Farm Environmental Education Center | 928 White Oaks Road, Laconia
Enjoy the outdoors this winter while doing yoga! In this unique and peaceful snowshoe experience, immerse yourself in the peacefulness of nature as you practice yoga in snowshoes, are guided through a walking mediation, and are introduced to shinrin-yoku, or "forest bathing."
Age: Adult
Physical Demands: [5]
Cost: $29 (non-members) $17 (members)
Check out www.prescottfarm.org for more information!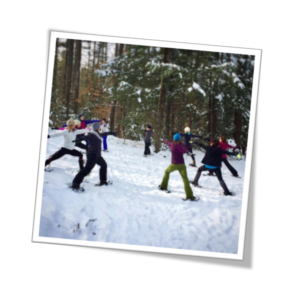 Great Meredtih Rotary Ice Fishing Derby – 43rd year February 12th-13th
Saturday and Sunday | Meredith Rotary Club | Meredith
The Meredith Rotary Club is the proud host of the GREAT MEREDITH ROTARY FISHING DERBY which takes place the second weekend in February. Well over 60k in prizes are awarded each derby, tickets are now available for purchase online at www.icefishingnh.com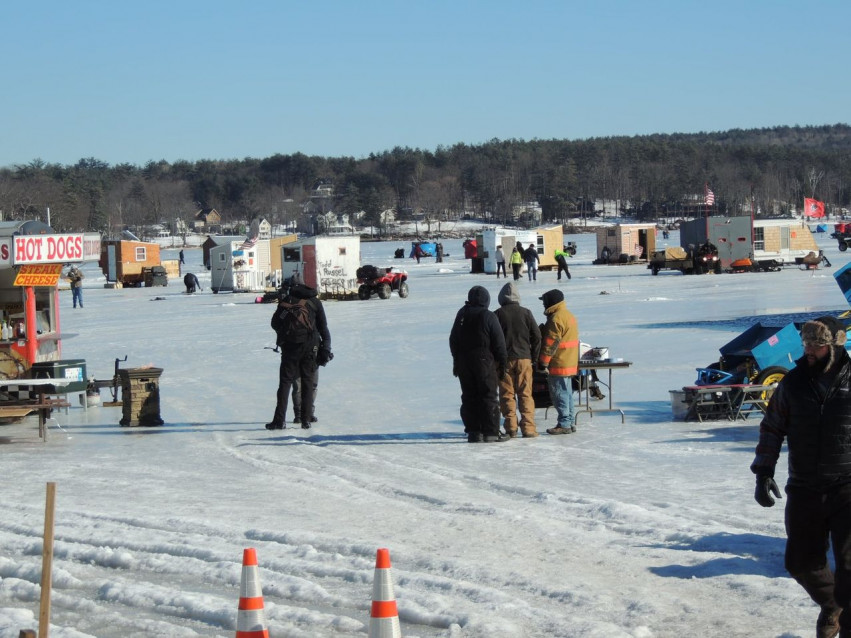 Big Blues Winter Warmer: Roomful of Blues + Joe Louis Walker at the Flying Monkey February 12th
Saturday 7:30pm | The Flying Monkey | 39 South Main Street, Plymouth
ROOMFUL OF BLUES
Even though Roomful of Blues' lineup has changed over the years, the band has always been one of the tightest, most joyful blues ensembles in the world. Currently an eight-piece unit led by guitarist Chris Vachon, the band has never sounded fresher or stronger. Singer Phil Pemberton brings his sweet and soulful vocals and adds another bright new dimension to the jazzy, jump-blues musical roots. Their winning combination of jump, swing, blues, R&B and soul remains their calling card, as does their ability to fill the dance floor. Along with bassist John Turner, trumpeter Carl Gerhard, drummer Chris Anzalone, keyboardist Rusty Scott, baritone and tenor saxophonist Alek Razdan, and tenor and alto saxophonist Rich Lataille, Roomful keeps on rockin' into 2020!
JOE LOUIS WALKER
Joe Louis Walker is a true powerhouse guitar virtuoso, unique singer and prolific songwriter. Walker, a Blues Hall of Fame inductee and four-time Blues Music Award winner, has toured extensively throughout his career, performing at the world's most renowned music festivals, and earned a legion of dedicated fans. His latest, highly-acclaimed album Everybody Wants A Piece, from Mascot/Provogue, cements his legacy as a prolific torch bearer for the blues.
Website: www.flyingmonkeynh.com

Open Art Classes in
Drawing
& Painting February 12th
Saturday 10am-12pm | Lakes Region Art Association & Art Gallery | 120 Laconia Rd Suite 132, Tilton
Instructed by Tom Hitchcock
Every Saturday from 10:00 a.m. to noon
To register call Tom at (603) 496-6768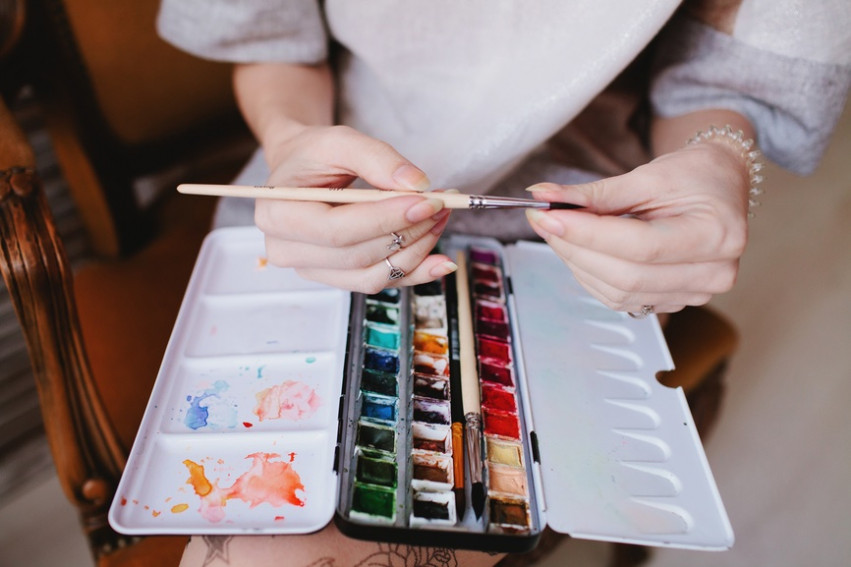 Lakes Region Ice Races February 13th
Sundays | Berry Pond and Lee Pond | Moultonborough
Racing 6 classes of cars on a frozen pond every Sunday January thru March, weather & ice permitting. Join us for an exciting afternoon! www.lrirc.com for more, or visit Facebook for updates @LRIRC.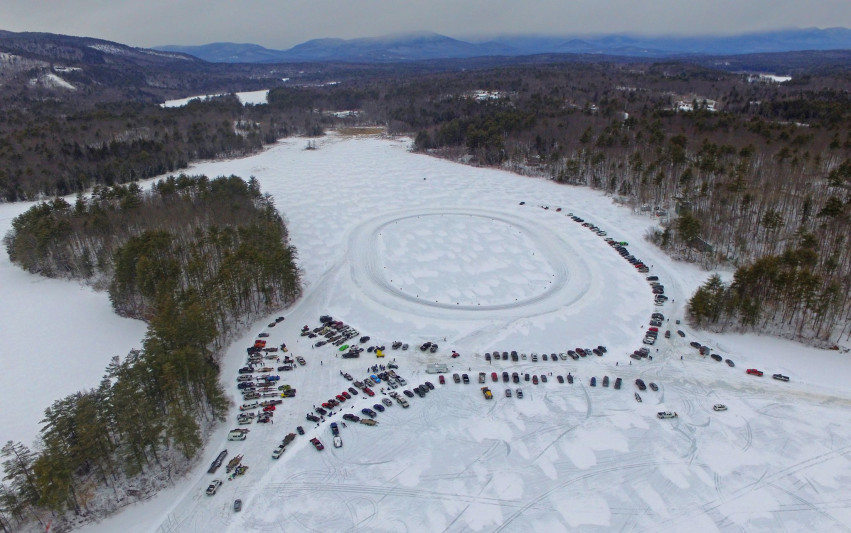 Squam Lakes Association Winterfest Celebration February 12th-27th
All day | Squam Lakes Association | 534 US Rte 3, Holderness
CELEBRATE WINTER ON SQUAM!
In lieu of Winterfest this year, we're encouraging visitors to our campus daily from February 12th-27th, 2022 for self-guided winter FUN!
From sunrise to sunset you can enjoy our:
Ice rink

Frozen mini-golf

Sledding hill

Story Walk

And more on the snow and ice of Piper Cove!
Bring your own skates, skis, sleds, and snowshoes. We'll provide golf clubs and tennis balls for the frozen mini-golf course. We're also featuring an interactive Story Walk at the nearby Chamberlain Reynolds Memorial Forest for more family fun in the snow! Click here to learn more about the Story Walk.
*PHOTO CONTEST*
Enter your favorite photos (maximum of three per person) that capture the magic of winter in the Celebrate Winter on Squam Photo Contest! Photos can be taken wherever you are–not just on Squam. Top 3 photos will win an SLA sticker. The SLA staff will vote on the top three photographs. All photos received will be posted on SLA's Facebook page. The top three photos will be highlighted on SLA's social media accounts. Submit a photo by emailing it to [email protected](link sends e-mail)–by submitting a photo you agree to allow SLA to use your photos.
All activities are outdoors so please plan ahead. Please respect other groups' space and wear a mask when a distance of 6 feet or more cannot be maintained. These activities are self-guided, so stations will not be staffed.
For more information call (603) 968-7336 or email [email protected]
Wild Winter Walk at Squam Lakes Natural Science Center February 12th
Saturday 10-11:30am | Squam Lake Science Center | 23 Science Center Rd, Holderness
Squam Lakes Natural Science Center offers a winter program for adults and families with children ages 6 and up. Learn about the animals who live at the Science Center during the winter. Most of them stay in the same place, just as they would in the wild. A staff naturalist will lead a guided walk on the live animal exhibit trail to see the animal ambassadors dressed in their winter coats and discuss how these native animals are well adapted for winter in New Hampshire. If needed, snowshoes are available at no extra cost or participants can bring their own. Children must be accompanied by an adult. This program is all outdoors. Dress to be outdoors with insulated snow boots, hats, gloves, and warm layers. Pre-registration is required for all programs at www.nhnature.org.
Cost: $9/member; $11/non-member
Ages 6 and up
To register for this event, and learn about upcoming programs, and membership go to www.nhnature.org or call 603-968-7194.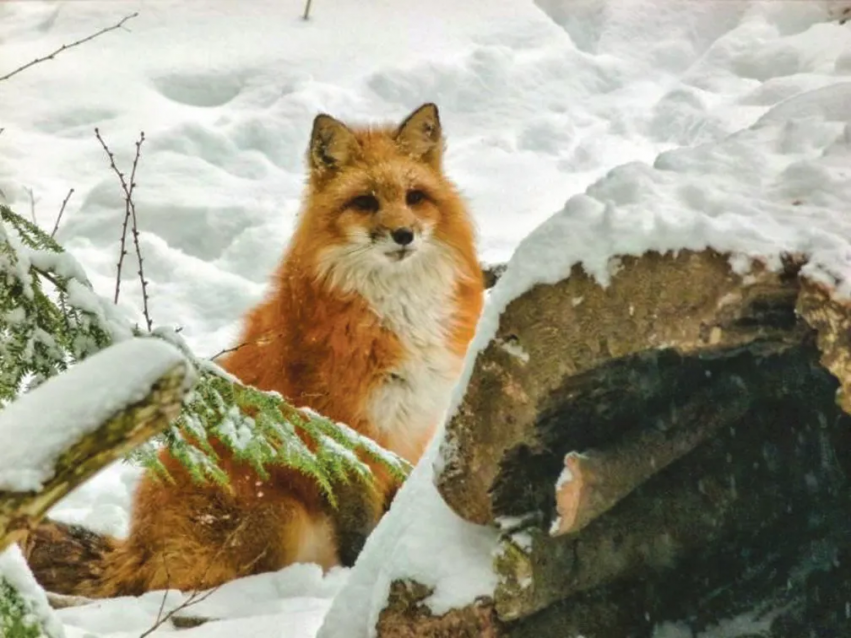 Recycled Percussion Show February 4th-27th
Sat 3-5pm and 7:30-9:30pm | The CAKE | 12 Veterans Square, Laconia
Recycled Percussion is simply one of the most unique shows on Earth.
These Vegas headliners blend live music, comedy, and raw creativity together to form an unforgettable audience experience that has taken them to all 50 states, over 35 countries, and even broken 5 world records.
This show takes the most ordinary of objects like household blenders, shopping carts, step ladders, roller skates, and power tools and turns them into an epic rock concert.
The only difference is that you can bring the kids and Grandma to this concert because it was voted the top family show in all of Las Vegas.
So, if you're into smiling, laughing, rocking out, and being absolutely amazed… A Recycled Percussion Concert is the place to be.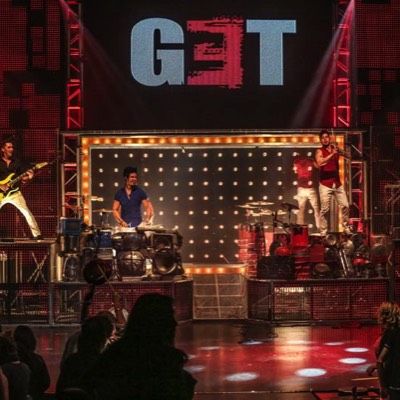 Selling Your Home?
Get your home's value - our custom reports include accurate and up to date information.
Get Home Value