Lake Life Local Events January 13th-19th
Lantern Blossoms January 16th
Thursday January 16th 5:30-7:30pm | Meredith Parks and Recreation | 1 Circle Dr, Meredith
Come have some fun and learn to paint this beautiful painting on an 11 x 14 ready to hang canvas! You will be provided with guided instruction and all of the supplies needed to create your very own masterpiece! The cost is $20 and you may register by stopping by the Meredith Community Center. If you have any questions, feel free to give the center a call at 603-279-8197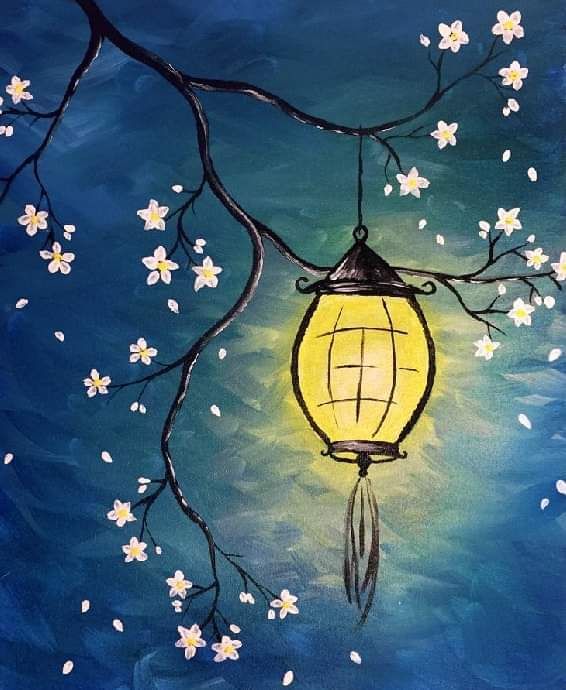 Winter Comedy Night January 17th
Friday January 17th 8-10pm | Wolfeboro Inn | 90 N Main St, Wolfeboro
Don't miss this fantastic night of comedy featuring:
Jody Sloane, a favorite at Headliners Comedy Clubs, Gotham Comedy Club in New York City, Comix Comedy Club at Foxwoods.
NH's own King of Comedy, Rob Steen who's been featured on The Late Show with David Letterman and Comedy Central

Tickets are $20. Early bird date night special, get 2 tickets for $30 if you purchase by December 5th.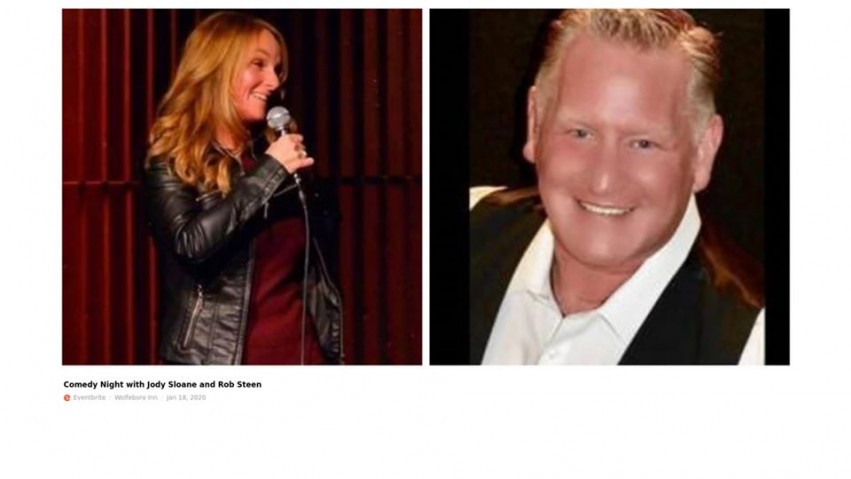 Live Music with Ben Cook January 17th
Friday January 17th 5-8pm | Twin Barns Brewing Company | 194 Daniel Webster Hwy, Meredith
Come by Twin Barns Brewing to listen to the great tunes of Ben Cook.

Ben Cook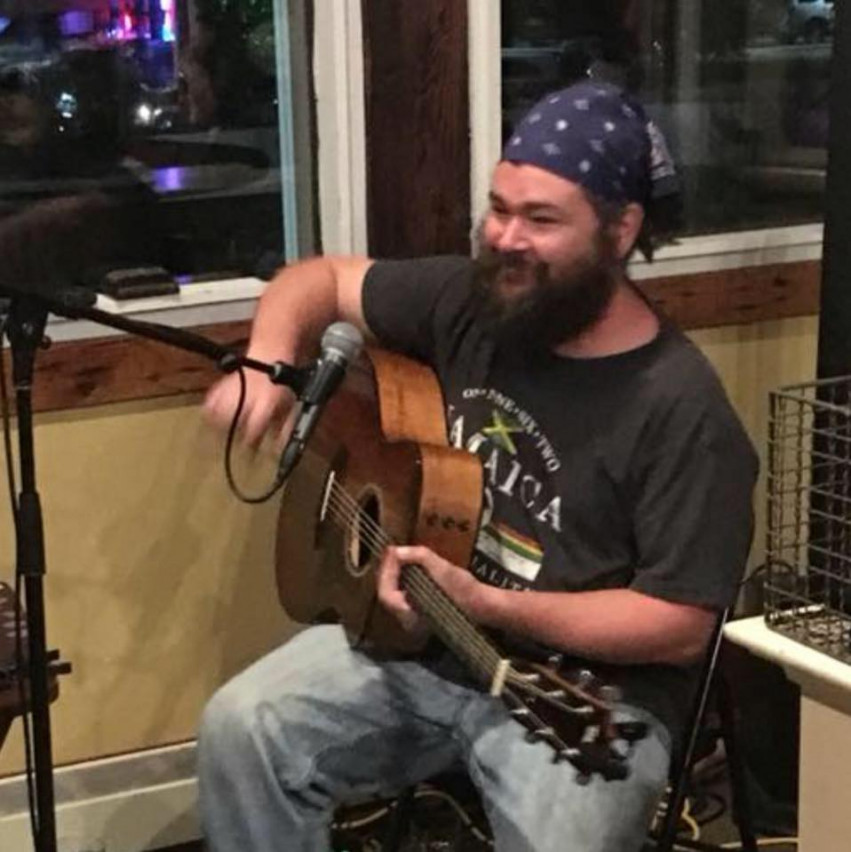 Recycled Percussion January 17th
Friday January 17th 7:30-9pm | Flying Monkey Movie House & Performance Center | 39 Main St, Plymouth
Recycled Percussion returns to their home state of New Hampshire for 29 epic shows that are sure to sell out! Don't miss the stars of Americas Got Talent, and their own TV show Chaos & Kindness as they take the stage in what is known as the greatest family show in Las Vegas!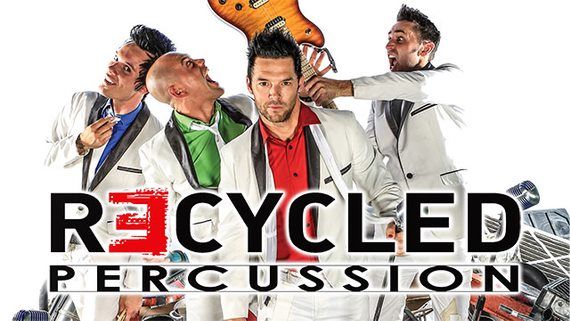 Live Music with The Sweetbloods January 17th
Friday January 17th 6-9pm | Hart's Turkey Farm Restaurant | 233 Daniel Webster Hwy, Meredith
Join us for Live Music Friday featuring The Sweetbloods!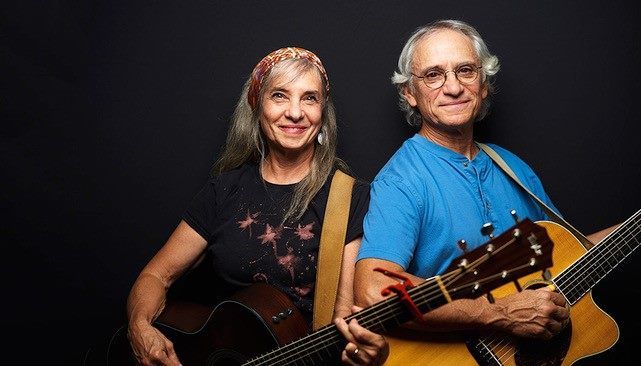 Snug as a Bug: Insects in Winter January 18th
Saturday January 18th 10am-1pm | Squam Lakes Association | 534 US Route 3, Holderness
The freezing winds, snow, and ice make winter a tough time for the plants and animals of our forests. Join us on January 18th as we explore the adaptations and strategies that enable dozens of insect species to survive the cold.

Lakes Region Conservation Corps members Nick Langlois and Micaela Wells will lead participants through Chamberlain-Reynolds Memorial Forest as they teach them how to spot the places acting as prime winter habitat for our invertebrate friends that make up such a valuable part of any ecosystem. We plan to walk up to 3 miles, so participants must be prepared for cold conditions for up to 3 hours.

What to Bring:
Participants should bring appropriate clothing, extra layers, comfortable water resistant shoes for hiking, water, lunch, snacks and snowshoes and/or micro-spikes depending on conditions. The SLA can provide snowshoes for up to six participants.

Audience:
All ages capable of hiking 3 miles in cold, wintry conditions. Children must be accompanied by an adult.

Location:
Meet at Chamberlain Reynolds Memorial Forest East Parking Lot, College Rd, Center Harbor, NH 03226, USA.

Registration is required. Space is limited to 12. Register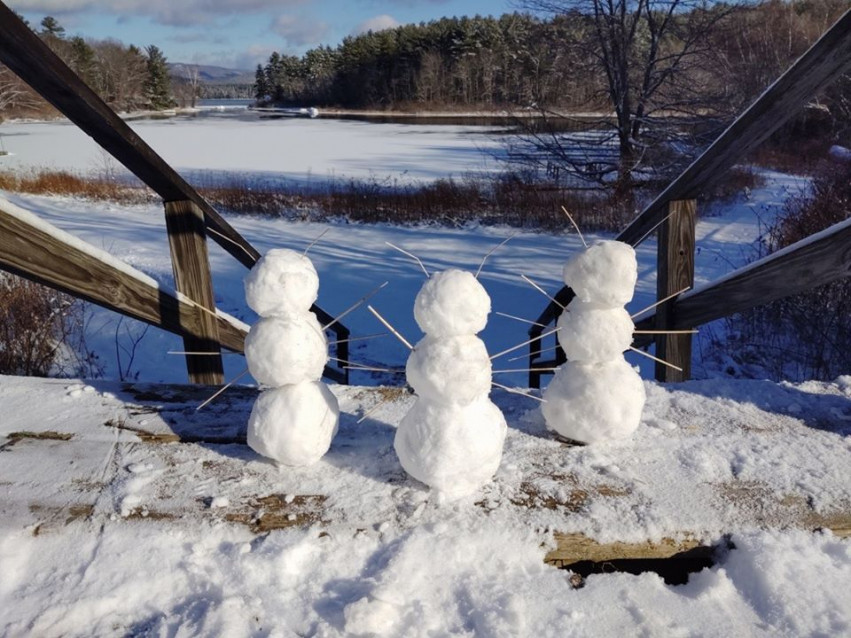 Music Bingo January 18th
Saturday January 18th 7-9pm | Twin Barns Brewing Company | 194 Daniel Webster Hwy, Meredith
Awesome music... cool prizes... and tasty craft beer!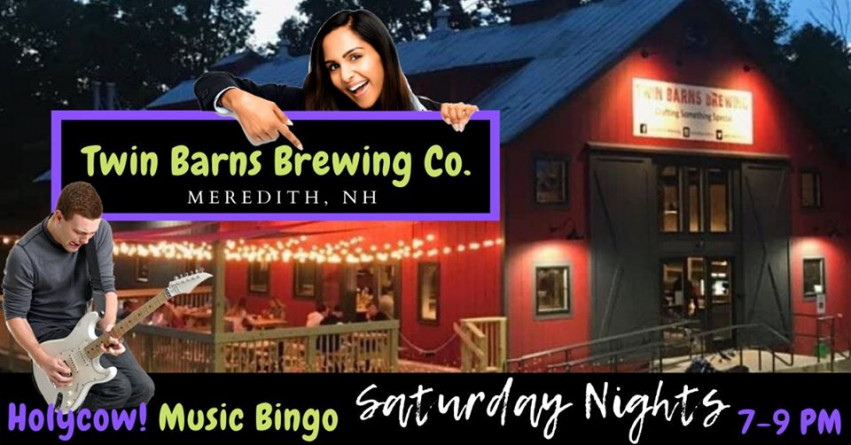 Chef's Table Dinner at Pickering House January 18th
Saturday January 18th 5:30-8:30pm | Pickering House Inn | 116 South Main St, Wolfeboro
Liven up your winter weekend with our cozy Chef's Table Dinner in The Barn at Pickering House!

Our new Chef's Table Dinners are a cozy variation on our popular Barn Dinners. They are smaller, intimate opportunities to enjoy fantastic food and conversation during cold winter evenings. Each dinner features a favorite winter menu created by our Executive Chef Jonathan Hudak and Chef Aleks.
Enjoy beverages from our cash bar at 5:30 pm before dinner is served at 6:30 p.m.
Our locally sourced menu features Italian favorites:
- Kale Salad with"caesar" vinaigrette, parmigiano Reggiano, herb breadcrumbs
- Rigatoni ala Bolognese with whipped ricotta, fennel pollen, extra virgin olive oil
- Toasted Almond Panna Cotta with kumquat preserves, brown butter-almond crumble
[Menu subject to change. Please note that the dinner is a set menu served in a single seating. We will be unable to prepare a different menu for individuals with food allergies.]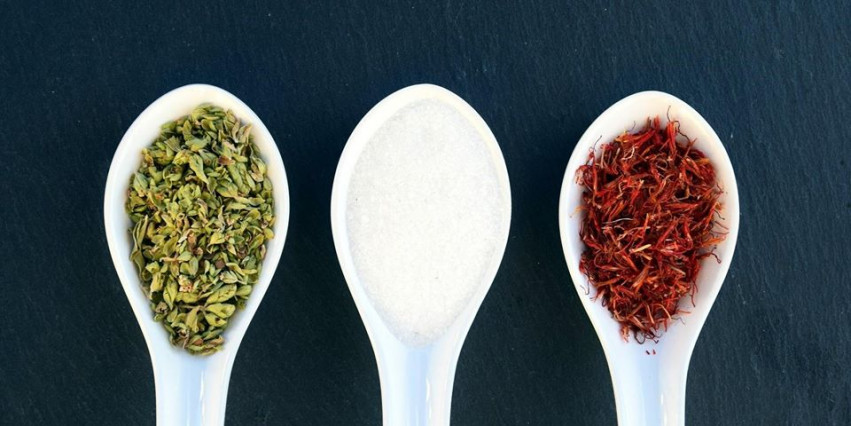 Ice Fishing on Free Fishing Day January 18th
Saturday January 18th 1-3pm | Prescott Family Environmental Education Center | 928 White Oaks Rd, Laconia
For adults and families with children ages 9 and up.

Beneath the snow and ice is a wondrous world of peril: oxygen starts to deplete, food is scarce, and water temperature is barely above 37 degrees Fahrenheit. Learn about fish adaptations by observing fish colors, fins, and mouthparts. Whether you fish for food, as a social gathering, or to be out in the elements, ice fishing is a great activity to foster your love for nature.

All fishing instruction and equipment are provided at no extra cost. Children must be accompanied by an adult. Ages 16 and up must have a current New Hampshire fishing license. Wear insulated snow boots with non-cotton socks. Wear many, many layers of clothing including non-cotton insulating base layers, a wind-proof outer layer, sunscreen, sunglasses, hat, and gloves. Bring an extra pair of gloves, snacks, a thermos with a hot beverage, and a camp chair. Fishing licenses may be purchased through New Hampshire Fish & Game, which helps conservation efforts in our state.

**January 18 is New Hampshire's Free Fishing Day - no charge for this event and no license required.**

Call 603-968-7194 x 7 to register.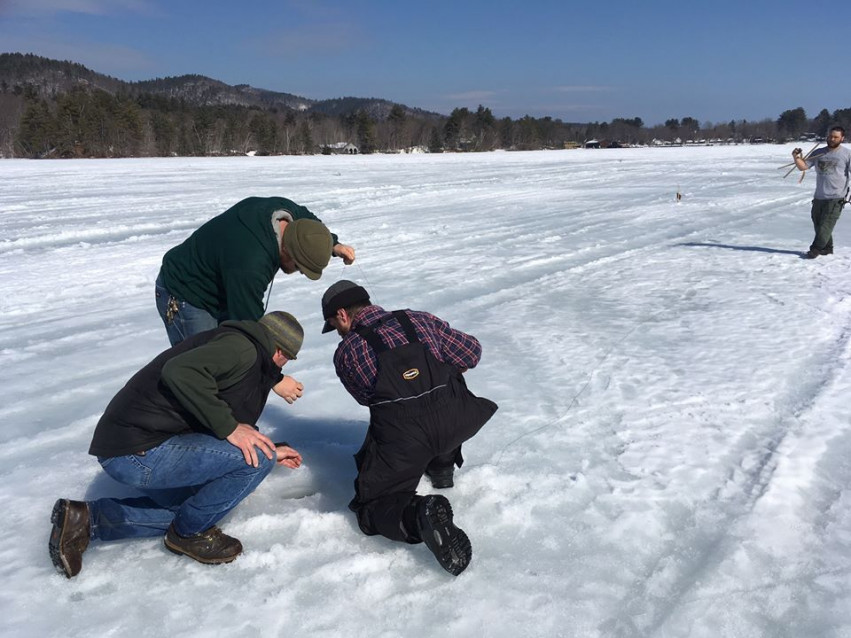 Wilderness Survival: Winter Shelters January 18th
Saturday January 18th 1-3pm | Prescott Environmental Education Center| 928 White Oaks Rd, Laconia

$20 ($10 for Members)
Whether you are looking to learn something new or brush up your outdoor skills, prepare for your next adventure and learn survival strategies for the backcountry.
Winter in New England can be unforgiving. In order to safely enjoy the outdoors this season, it is critical to be prepared to find or make shelter. We will learn how to leverage shelter in many forms to protect ourselves, using just what can be carried on your back!
Recommended Ages: 14+
Physical Demand: [4]
Experience: Interested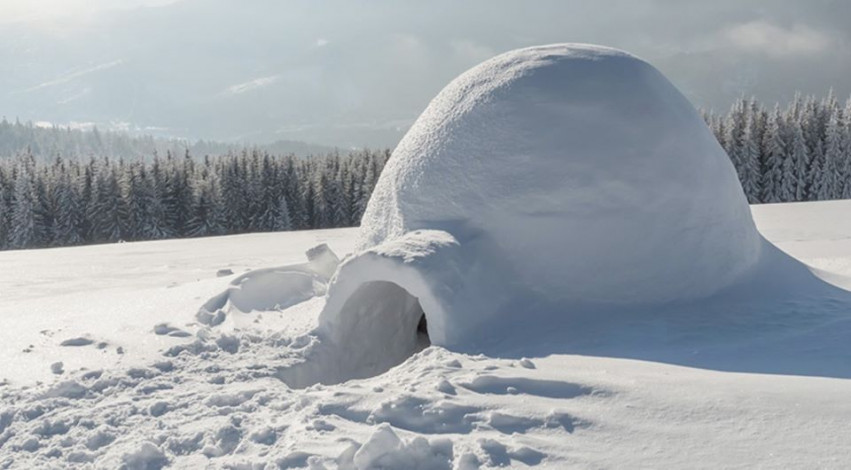 Selling Your Home?
Get your home's value - our custom reports include accurate and up to date information.
Get Home Value