Lake Life Local Events January 20th-26th
Rise and Shine Guided Sunrise Hike to East Rattlesnake January 22nd
Wednesday January 22nd 6-8:30am | Squam Lakes Association | 534 US Route 3, Holderness
Rise and shine! Join the SLA bright and early for a sunrise hike to the East Rattlesnake viewpoint, accessed via the Butterworth Trail. This program is open to anyone ages 12 and up who is comfortable hiking a total of 1.6 miles (keeping in mind half of that will be in the dark!). There will be an elevation gain of 695 feet over 0.8 miles to get to the East Rattlesnake summit at 1297'. Participants will meet at the Butterworth Trail trailhead off of Metcalf Road (0.5 miles from NH - 113) before beginning the hike. We will wait for the sunrise to break over the horizon at the viewpoint, overlooking Squam and Winnipesaukee in the distance (projected for 7:13 am). Plenty of warm layers, water, your favorite warm beverage, and snacks are recommended. We will then head back to the parking area via Butterworth Trail.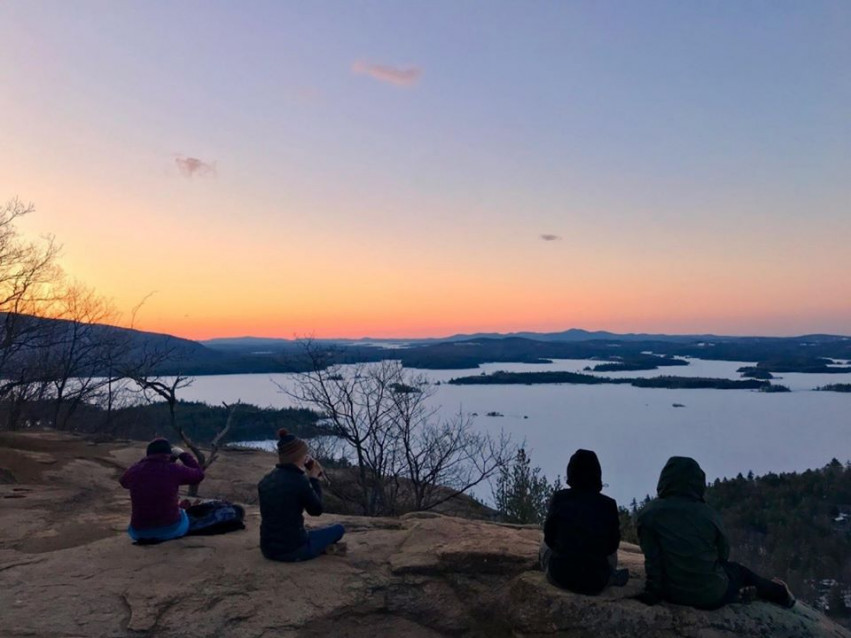 Trefethen Wine Dinner to Benefit Squam Lakes Conservation January 22nd 6-9:30am
Wednesday January 22nd 6-9:30pm | Lakehouse Restaurant | 39 Main St, Plymouth
Don't miss our first wine dinner of the new year with our friends at Trefethen Vineyards, to benefit Squam Lakes Conservation Society, on Wednesday, Jan. 22 at Lakehouse Restaurant in Meredith.

Reception starts at 6 p.m. and first course is served promptly at 6:30 p.m. Tickets are $100 per person, plus tax and gratuity. Advanced reservations are required by calling Lakehouse at (603) 279-5221.

Menu:
Passed Amuse with Welcome Cocktail

First Course: Dry Riesling
Halibut & Scallop Crudo with Citrus and Pickled Watermelon-Studded Fine Herb Salad

Second Course: Estate Chardonnay
Pork Terrine, Sharp Greens & Accoutrements

Third Course: Dragon's Tooth Red
Lamb Sausage and Porcini Arancini with Creamy Leeks, Roasted Mushroom and Marsala Reduction

Fourth Course: Cabernet Sauvignon
Roast Veal Sirloin and Celery Root Spaetzle, Currant-Studded Glace and Melange of Broccolini, Shallot and Scallion

Fifth Course: Late Harvest Riesling
Pear Tarte Tatin and Cardamom Creme Chantilly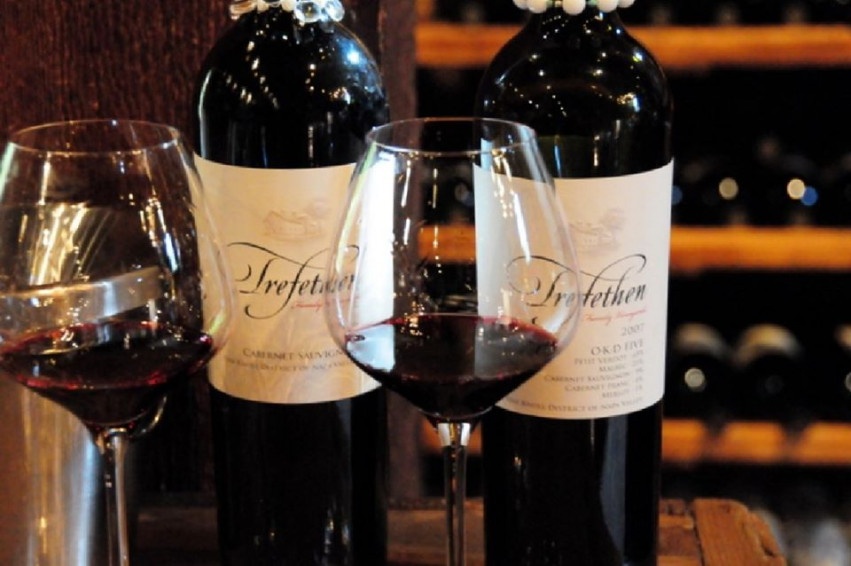 Yurt Yoga January 22nd 6pm
Wednesday January 22nd 6pm | Gunstock Mountain Resort
Join us this winter for a restorative yoga class in our cozy Outdoor Center Yurt! Classes are taught by local certified yoga instructors, are designed for all levels of yogi, and emphasize flexibility and stress relief. We just installed a brand new floor and the Yurt has never felt cozier!

Classes begin December 21st and will continue throughout the winter on Saturday and Sunday mornings. Wednesday evening classes will commence on January 1st.

Saturdays & Sundays: 9am-10:15am
Wednesdays: 6pm-7:15am
Cost: $15

Located in the Yurt next to the Outdoor Center. Parking in the lane behind the Outdoor Center. Pre-registration available online, call the Outdoor Center 603.293.4341 ext 504, or drop-in prior to class.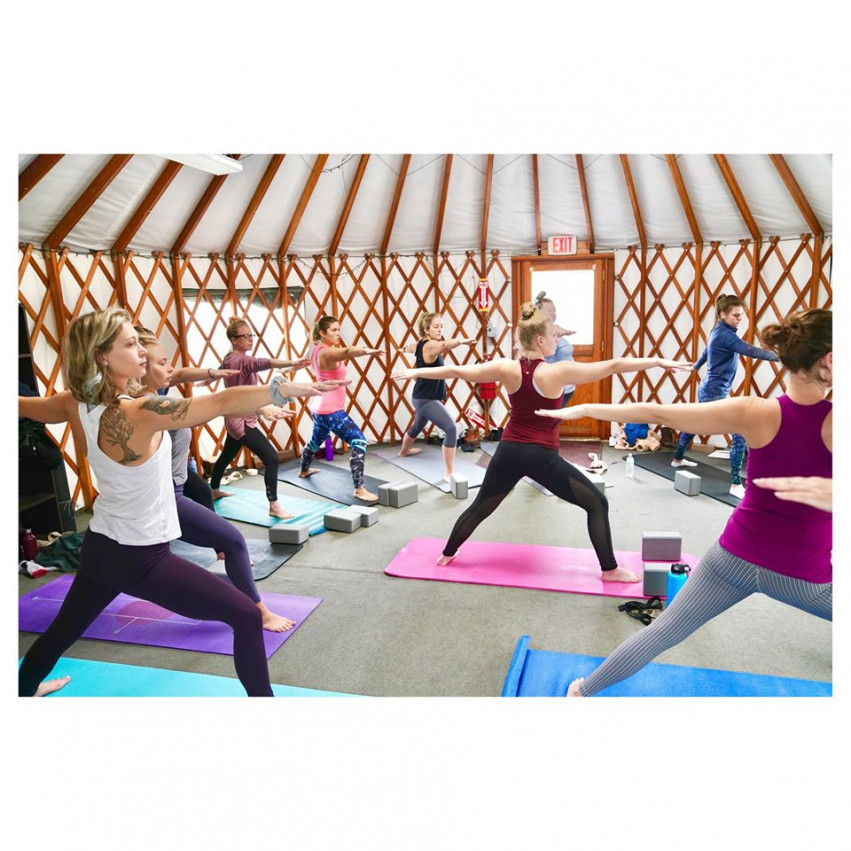 Live Music with Gabby Martin January 24th
Friday January 24th 6pm | Hart's Turkey Farm Restaurant | 233 Daniel Webster Hwy, Meredith
Join us for Live Music Friday featuring Gabby Martin!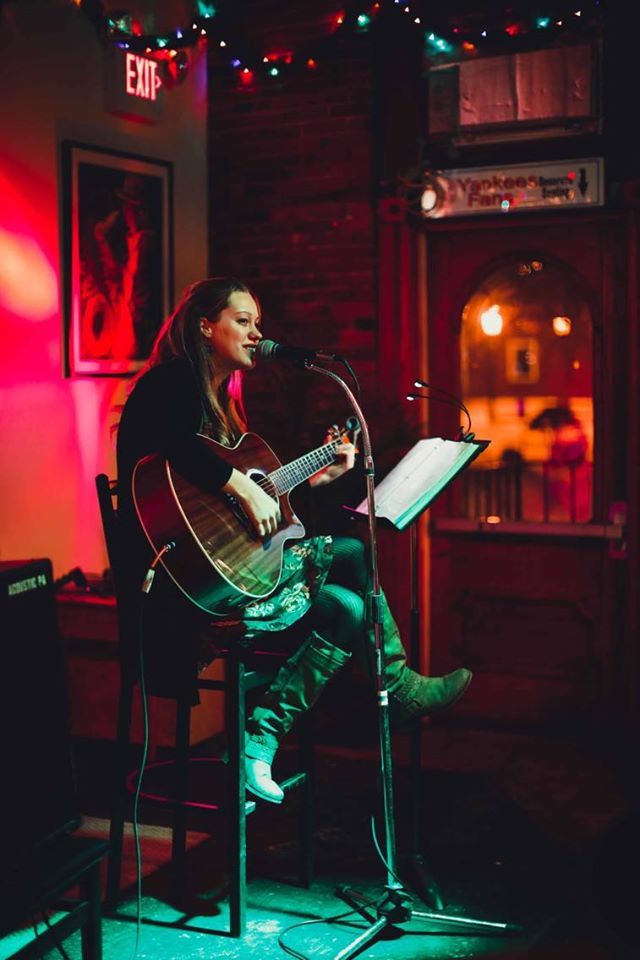 Live Music with Jeff Mitchell January 24th
Friday January 24th 5-8pm | Twin Barns Brewing Company | 194 Daniel Webster Hwy, Meredith
Come by Twin Barns Brewing to listen to the great tunes of Jeff Mitchell.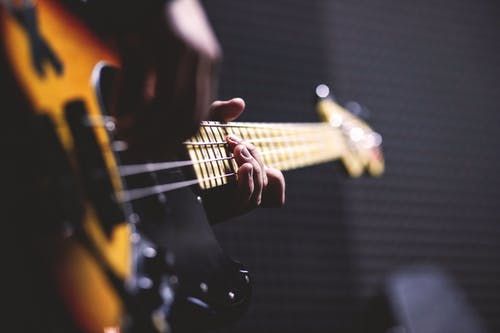 Music Bingo January 25th
Saturday January 25th 7-9pm | Twin Barns Brewing Company | 194 Daniel Webster Hwy, Meredith
Awesome music... cool prizes... and tasty craft beer!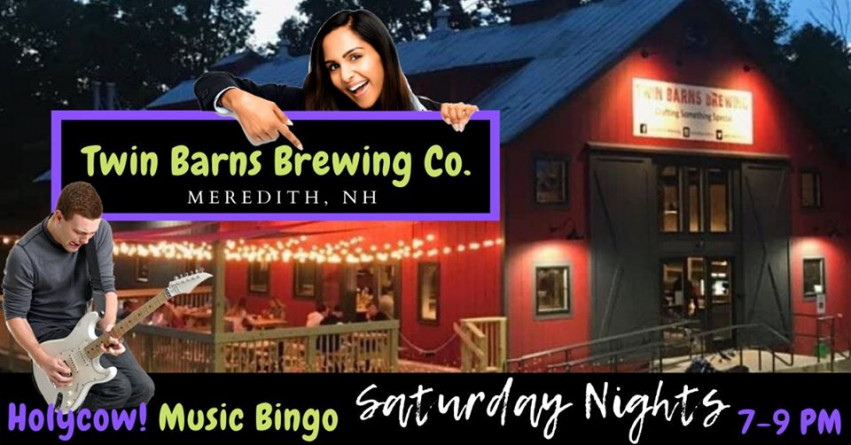 LHD Cook Off January 25th
Saturday January 25th 12-2pm| Laconia Harley Davidson | 239 Daniel Webster Hwy, Meredith
The ultimate cook off is coming to Laconia Harley-Davidson®! Can you make the best chili or mac-n-cheese?! Put your skills to the test! Top 3 winners for each category! Twin Barns Brewing Company serving some craft beer, tastings, cash bar and much more! If you want to participate in the cook off, RSVP now on the event or email [email protected]! *please drink responsibly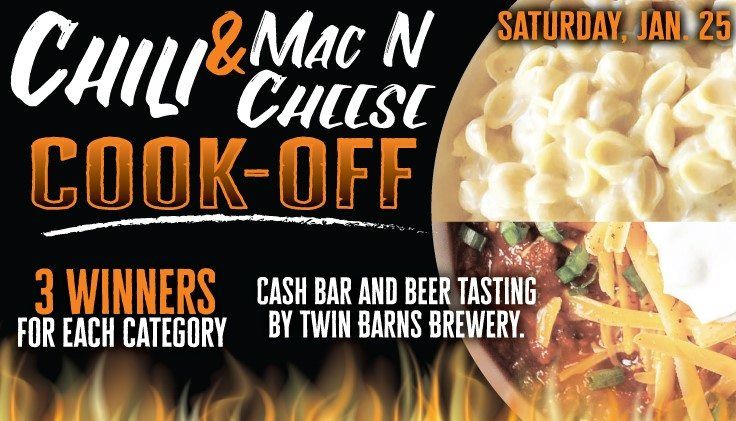 Therapeutic Dance Workshop January 25th
Saturday January 25th 3-5pm | Meredith Whole Living Center | 48 Main St, Meredith
"The body remembers what the mind forgets". Whether it's stress or trauma, happiness or sadness, all of our emotions live in the body. This workshop is designed to help participants connect more deeply to their emotions and learn how to express these feelings through movement. Using practices from both modern dance and dance movement therapy, individuals will explore movement through individual, partner, and group improvisational exercises. While some movement experience is helpful (dance, yoga, etc), those with no prior experience but who come with an open mind are welcome as well.

Preregistration required- Maximum of 15 spots available
Sign up by January 23rd to secure your spot!

Alexis Reale a multi-award winning professional bellydancer with over 15 years of teaching experience. A lifelong dancer, Alexis is currently pursuing her Master's in Dance Therapy at Lesley University. Alexis has dedicated her life to the art of dance and hopes to help others find their way back into wholeness and balance through the practice of dance

Dancing with the Community Stars January 26th
Sunday January 26th 7-10pm | Moultonborough Community Auditorium | 25 Black Rd, Moultonborough
Come experience a fun night of dancing!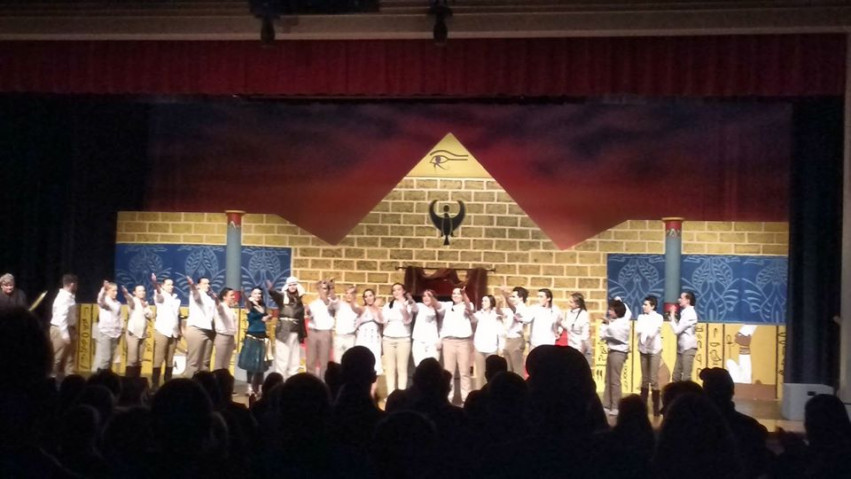 Red Hot Chilli Pipers January 26th
Sunday January 26th 6:30-9pm | Flying Monkey | 39 Main St, Plymouth
Bagpipes with attitude. Drums with a Scottish accent. A blazing rock band and show so hot, it carries its own health warning!

It's Bagpipes. It's Rock. It's Bagrock. AC/DC meets the poet Robert Burns. Where rock anthems sit comfortably alongside the great tunes from the glens and the mountains of Scotland.

It's The Red Hot Chilli PIPERS – (NOT the Peppers!) -- a 9-piece ensemble consisting of pipers, guitarists, keyboards, and drummers -- who have been rocking the world from New York to Beijing to Melbourne and everywhere in between with musicianship of the highest order and a passion for pipes that will leave you breathless. The band has four music degrees from the Royal Scottish Academy of Music and Drama and all the pipers and drummers have played at the top level in bagpiping.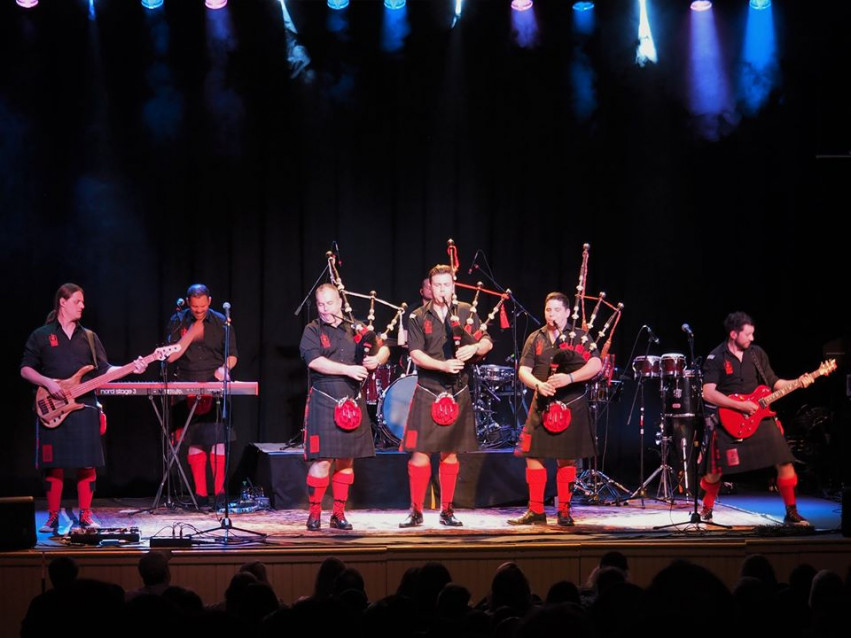 Selling Your Home?
Get your home's value - our custom reports include accurate and up to date information.
Get Home Value