Lake Life Local Events January 27th-February 2nd
Live Music with Jared Steer January 31st
Friday January 31st 5-8pm| Twin Barns Brewing Company | 194 Daniel Webster Hwy, Meredith
Come by Twin Barns Brewing to listen to the great tunes of Jared Steer.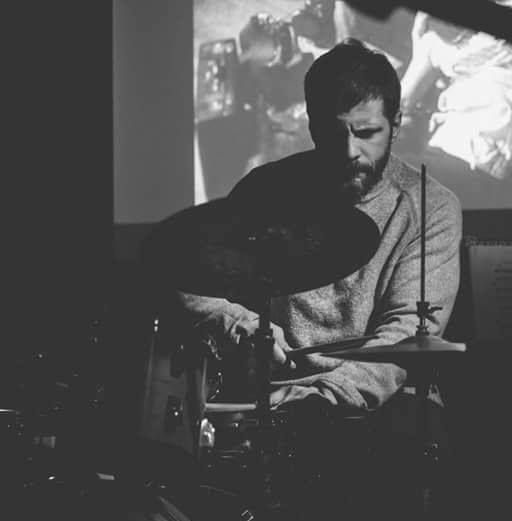 Youth Float Night January 31st
Friday January 31st 5-7pm | The Wellness Complex | 927 North main St, Laconia
Bring your own floats and come enjoy the pool. This fun family event is just $5.00 per swimmer and open to the public. We will swim and float from 5-6:30 and have some healthy snacks before you head home at 7. Pre-registration is required. Please leave a message in the comments or call the front desk to secure your spot. We look forward to seeing you! 603-527-8370.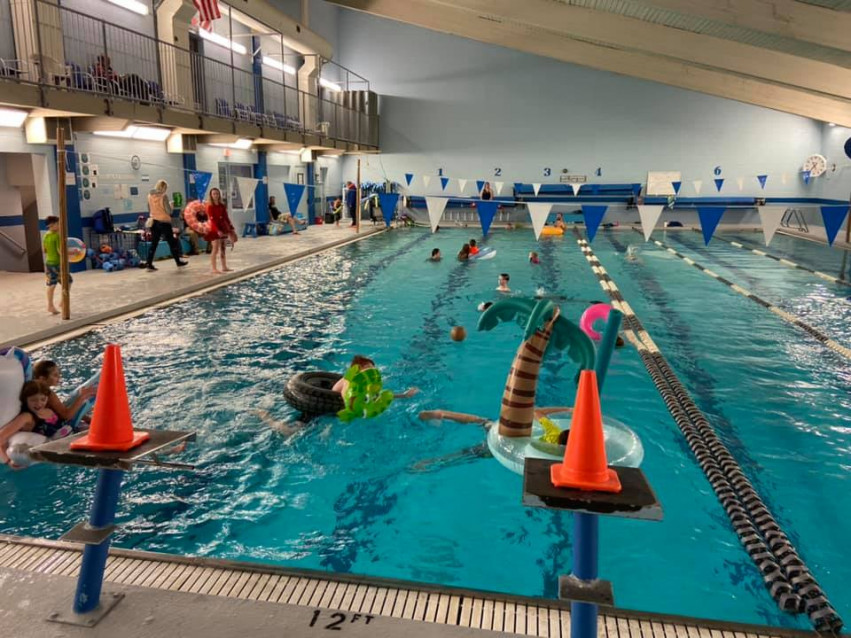 Bounce Glow Night January 31st
Friday January 31st 6-9pm | Jump N Joy LLC | 477 Province Rd #3, Laconia
Come and join us at Jump N Joy for a fun night of bouncing, dancing and glowing. We will be playing the best kids music with lights. Pizza, drinks and snacks will be sold during this event. Space is limited to 40 kids so sign up and prepay are recommended. $10 per child recommended for kids aged 5 and up but all are welcomed.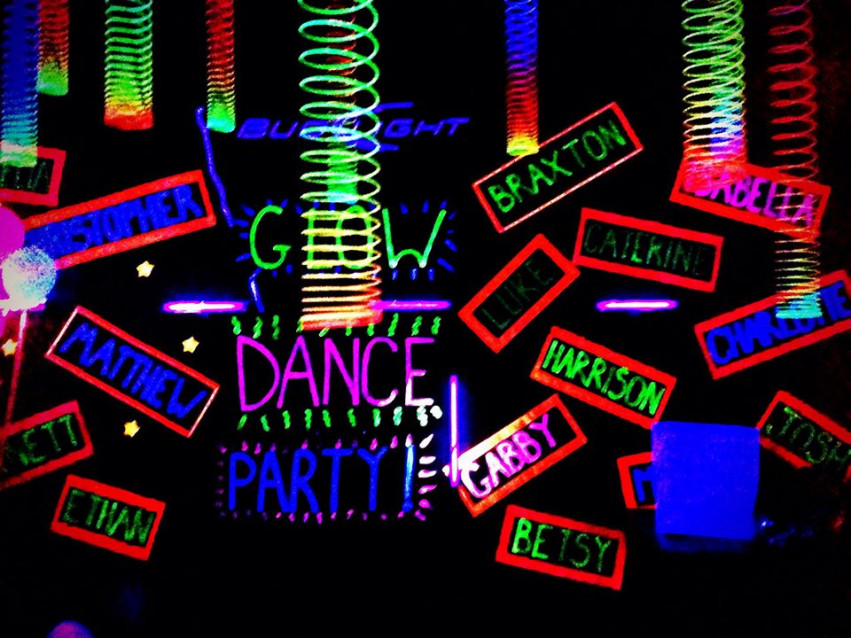 New England Pond Hockey Classic January 31st- February 2nd
Friday January 31st - Sunday February 2nd | NE Pond Hockey Classic | Meredith Bay
Official Event Schedule below!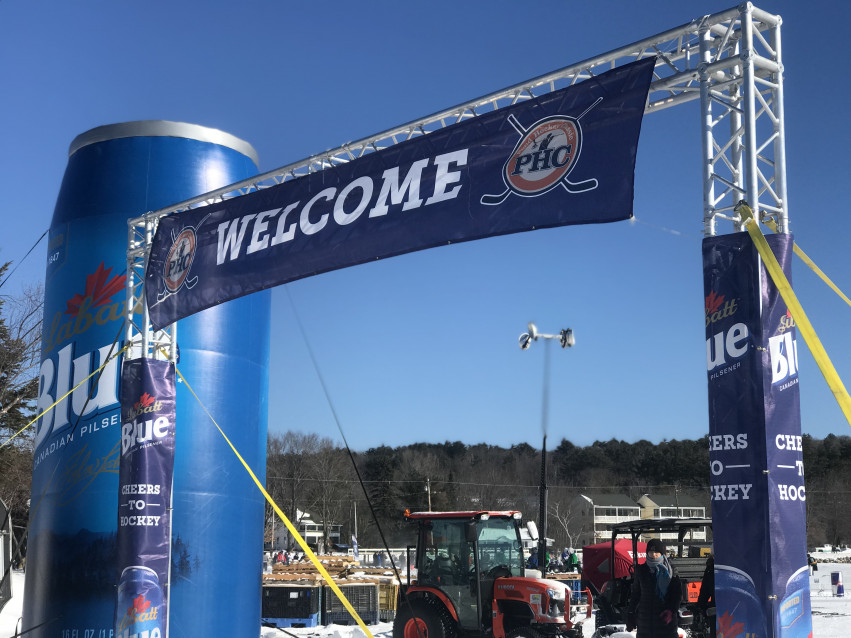 Build-A-Burbot: How to Make & Set a Cusk Line for Ice Fishing February 1st
Saturday February 1st 3-5pm | Squam Lakes Association | 534 US Route 3, Holderness

We will be going out onto the ice to make and set up our lines in accordance to the NH fish and game laws. Participants should feel free to bring materials to make their own lines! We are looking forward to getting out there and figuring out what all the fuss is about!

What to Bring:
You MUST bring lots of extra layers that can be taken off/added on to stay warm and dry, raingear, a hat, gloves/mittens and an extra pair of socks. We will be out at night in very cold and windy conditions with no cover. Prior to departure LRCC members will look your clothing/equipment to make sure you are adequately prepared. You also need a headlamp, any sort of medication you may need, warm boots, snowshoes or microspikes (dependent on conditions), snacks, and plenty of water. The SLA can provide snowshoes for up to six participants. Click here to view a list of SLA recommended gear for winter hiking.

Bring your own BAIT (larger bait will ensure smaller cusk aren't getting on your line). Preferably live bait so larger minnows or white sucker, etc.

Audience:
All ages welcome MUST HAVE A FISHING LICENSE. NO EXCEPTIONS
Anyone comfortable out at night in very cold temperatures for a few hours. There will likely be a lot of wind on the lake due to lack of tree cover. Not suitable for young children.

Registration:
REGISTRATION REQUIRED: Limited to 5 participants. $10.00 charge for cusk line materials if not bringing your own. Please bring check or cash on day of program. Register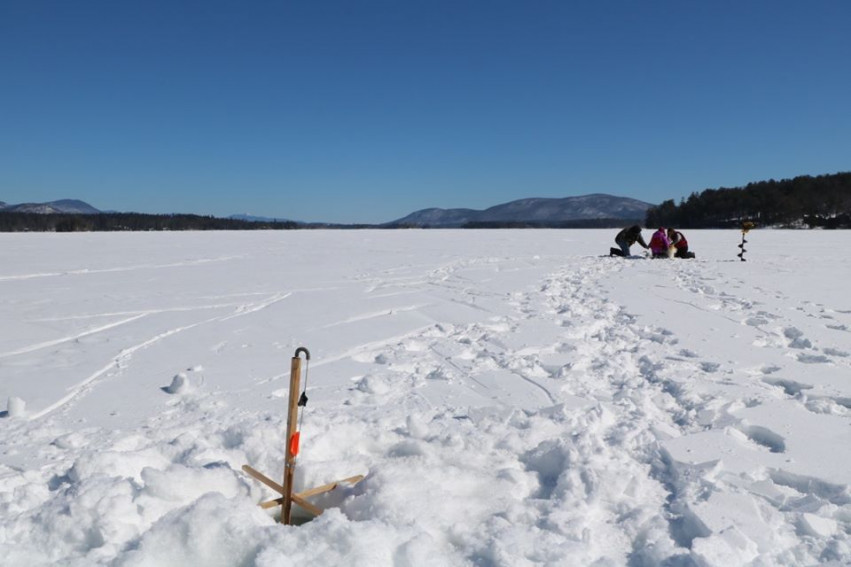 Vertical Challenge February 1st
Saturday February 1st 7:30-am-3:30pm | Gunstock Mountain Resort
The Vertical Challenge is making its annual stop at Gunstock Mountain Resort for a day of fun on the hill with games, races and giveaways. The Vertical Challenge is a series of free casual ski and snowboard races held at ski resorts throughout the Northeast during each winter season. Skiers and snowboarders are divided by gender and age to compete for gold, silver, and bronze medals in each category. In addition to the races, there is a festival element, featuring snowy activities for all ages and prizes given away throughout a fun-filled day at the mountain.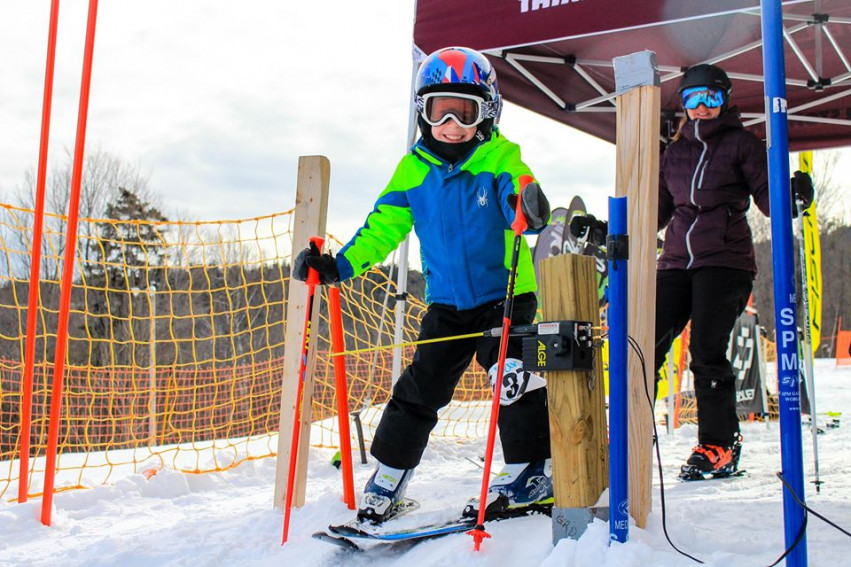 Martin & Kelly Live at the New England Pond Hockey Classic February 1st
Saturday February 1st 12-1:30pm | New England Pond Hockey Classic | Meredith Bay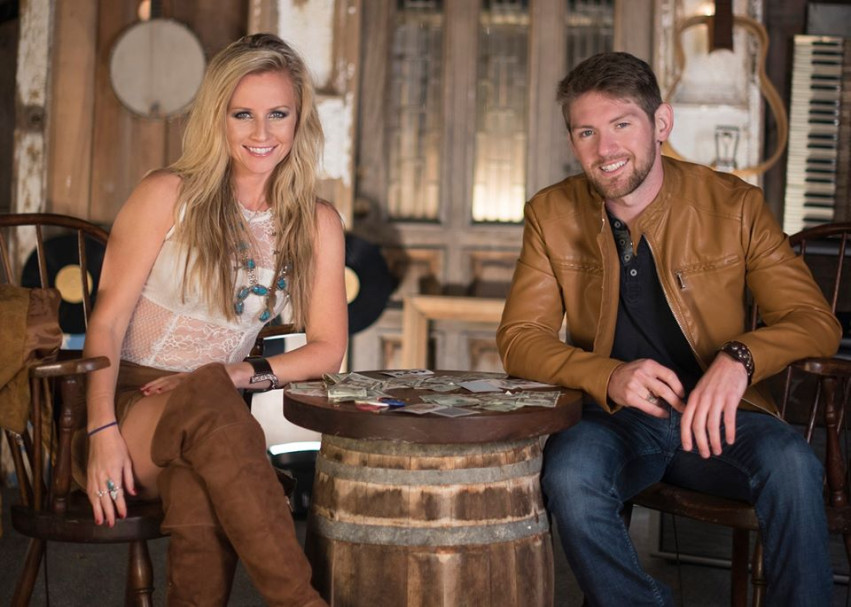 Music Bingo February 1st
Saturday February 1st 7-9pm | Twin Barns Brewing Company | 194 Daniel Webster Hwy, Meredith
Awesome music... cool prizes... and tasty craft beer!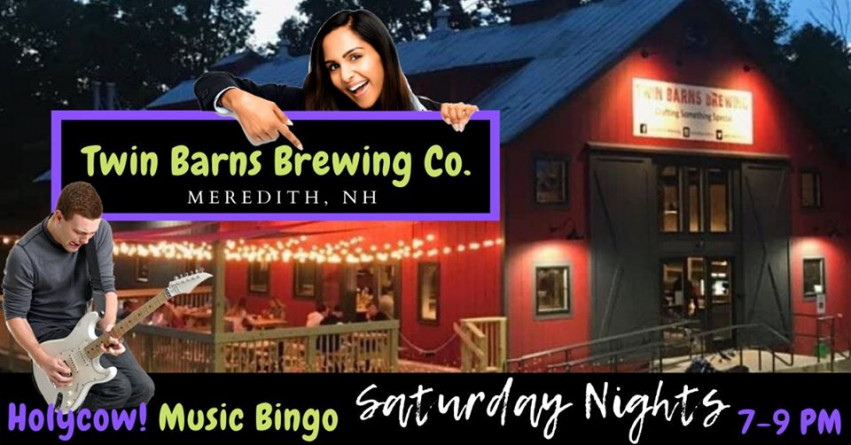 April Cushman Full Band at New England Pond Hockey Classic February 1st
Saturday February 1st 2:30-4 | New England Pond Hockey Classic | Meredith Bay
They're back for the 3rd year! Don't miss NH Songwriter, April Cushman as she brings her band back to the NE Pond Hockey Classic on Saturday, February 1st at 2:30PM! This is a free, family friendly show, so bundle up and come rock out with April. This show is presented by Bank of NH Pavilion , visit https://www.pondhockeyclassic.com/ for more details!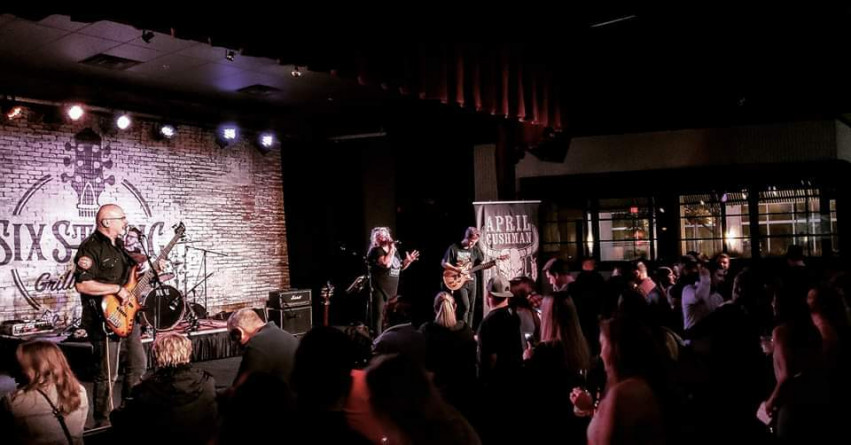 Light Paintin' and Stargazin' February 2nd
Sunday February 2nd 6:30-8:30pm | Squam Lakes Association | 534 US RTE 3, Holderness
Light painting is a unique photography technique that involves "painting" the air with a glow stick, flashlight, or glow sword, at night while a camera takes a long exposure shot of the artist. The result is the completed design of what you've drawn in the air as a glowing painting on a dark background. Typically, the person doing the painting is not visible. Depending on the moon light, you may faintly see yourself in the background, but that's okay! While others are taking their turn in front of the camera, we will have two telescopes set up for star and planet gazing, as well as a hot chocolate dispenser to keep us cozy. If you wish to watch the sunset on Piper Cove, please arrive at 6:15, however the program does not officially begin until 6:30.

What to Bring:
Warm attire is required for this program. We will be out on the ice after dark and will not be moving around a whole lot, so your body will get cold quickly if you are not bundled up or have proper shoes. Microspikes are recommended in case there is not a layer of snow over the ice. The SLA can provide two additional pairs, one small and one medium.

Audience:
This program is for all ages, no art experience necessary! Children must be accompanied by an adult

Registration:
Registration required. Space is limited to 12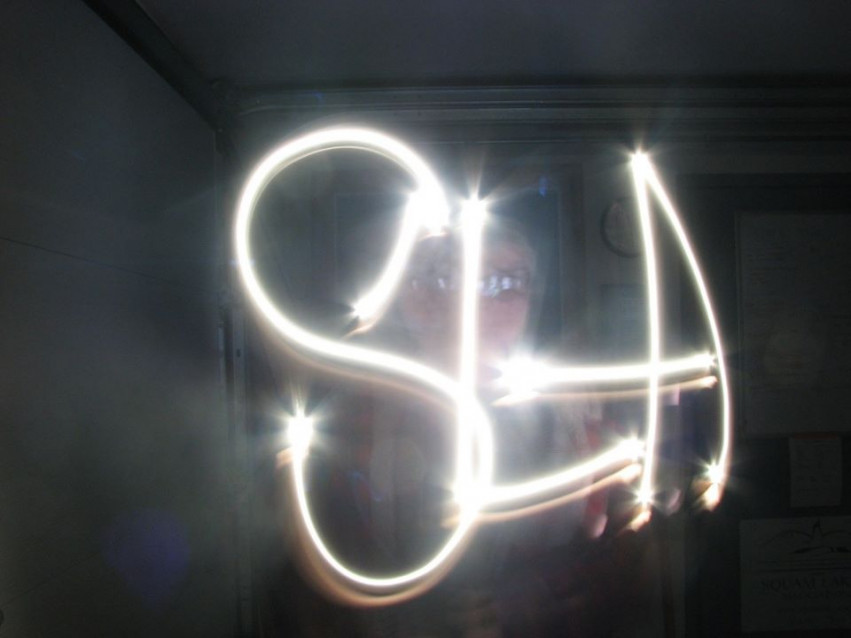 Selling Your Home?
Get your home's value - our custom reports include accurate and up to date information.
Get Home Value