Lake Life Local Events July 20th-26th
Music Nights July 20th
Monday July 13th 5:30-8:30pm | Castle in the Clouds | 455 Old Mountain Rd Moultonborough
We're excited to host Music Nights, but please check back here and go to our website frequently for details, schedule changes and cancellations as we continue to respond to gathered information and regulations regarding COVID-19.

Tickets: $10 per person
(must be purchased in advance)
Music is played from 5:30pm – 8:30pm
Generously supported by The Laker

Join us for dinner and live music as you watch the sunset over Lake Winnipesaukee from our beautiful outdoor terrace! Come with your dinner partners and an appetite for classic American fare with unique twists. We were awarded "Best Music Nights in NH" in 2018 by NH Magazine!

Music Nights are by reservation only and require a $10 per-person cover charge paid online in advance. Your reservation guarantees your table for the whole evening, so you can mingle on the terrace, at the bar, peruse the exhibit gallery, or admire the historic horse stables and always have your seat to come back to. We recommend making your reservation at least 1-2 weeks in advance, as Music Nights tend to sell out quickly!

Important Details:

Live music is played from 5:30-8:30 PM, with a short break for the musician.
Upon arrival, your table is yours for the entire evening!
Payment for your dinner and any drinks will be processed via a dining check with your server before you leave.

Monday, July 20th: Mitch Alden
PURCHASING TICKETS & ARRIVAL INFO
To make a reservation, please click the orange "Purchase Tickets" button at the top of the page or give us a call at 603-476-5900 to make a reservation over the phone.

You may arrive anytime during the evening, but please keep in mind that music is played from 5:30-8:30 PM and dinner orders must be placed by 7:45 PM.

DIRECTIONS & PARKING
Music Night is held on the terrace of the Carriage House. If joining us for Music Night only, please use the following no-fee entrance to access the Carriage House:

586 Ossipee Park Rd.
Moultonborough, NH 03254

(This entrance is located 1.8 miles north/west of the Front Gate on Route 171)

Family Fun Night: Fireflies Light the Skies July 22nd
Wednesday July 22nd 6:30-8pm | Prescott Farm Environmental Education Center |
We may have missed our favorite firework displays this summer, but nature provides its very own light show. Join us for this special evening program where we will explore the cool qualities of these critters and conclude as they typically emerge at dusk. Stay for a few minutes after the program to observe the fireflies.

Cost: $8 per person (Free for Members)
Recommended Ages: Adults with Children
Physical Demand: [3]
Experience: Interested
Tickets

Please note: EACH guest must complete an online waiver form before participating. Waiver is available here:
https://prescottfarm.wufoo.com/forms/m1q73zx61yh932l/

Additional COVID Notes:
- Masks are REQUIRED for all programs. Masks must at minimum meet the standard of a double cloth layer or accepted surgical grade masks.
- Pre-registration is required. Standard program and COVID-19 waivers must be signed online.
- No on-site registration is available and no cash payment will be accepted. You may use your personal smartphone to register and pay for programs if you arrive at least 15 minutes prior to the beginning of the program.
- Programs will take place outdoors, rain or shine. Please come prepared to spend the duration of the program outdoors (water, sunscreen, bug spray, rain gear, etc.).
- Please maintain a distance of at least 6 feet between parties.
- Restrooms will be available for program participants, but we ask that one person (or family).
- Directions from Prescott Farm staff and guest instructors must be followed at all times.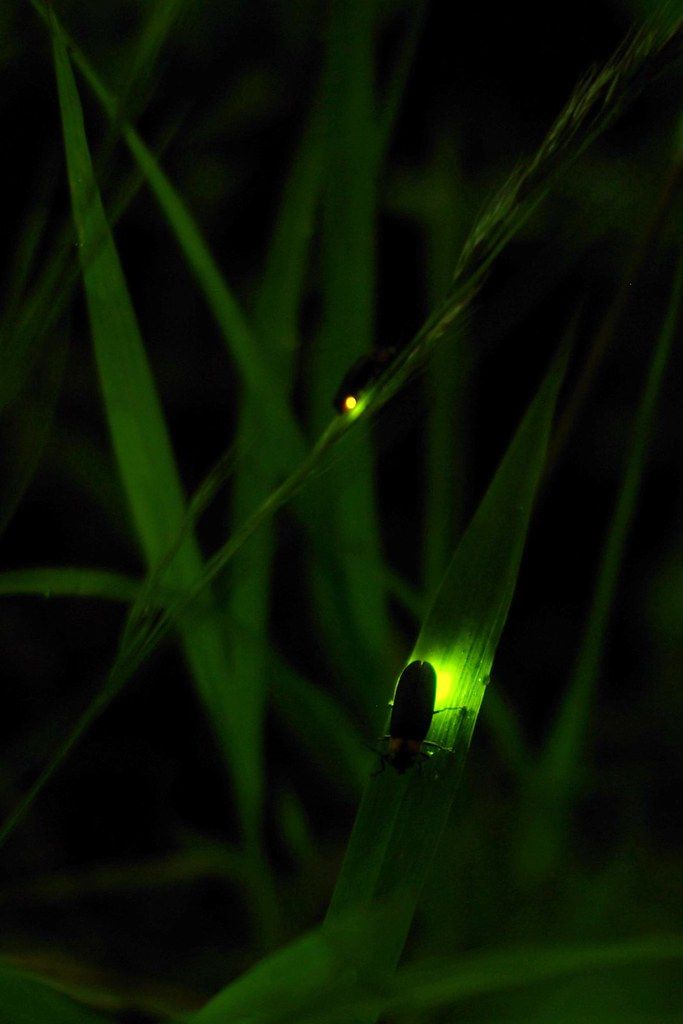 Castle Close-Tour: Foundations of Lucknow July 23rd
Thursday July 23rd 6-7pm | Castle in the Clouds | 455 Old Mountain Rd Moultonborough

$25 Household fee
Generously sponsored by J.C. Signs and Pickering House Inn

Built on a sturdy foundation of steel beams and terra cotta blocks but designed to blend into the natural setting, Lucknow successfully balances the contrasts of tradition versus modernity. Join us for this intimate, one-hour guided tour where we'll examine the cutting-edge fabric and construction of this stunning home, as well as its unique Arts and Crafts design.

Due to the intimate nature of this tour we have moved it to an online format. When you purchase a ticket you'll be supplied with a Zoom meeting code (good for 1 computer) that will allow you access to the personal tour of Castle in the Clouds with our Curate & Museum Manager, Robin Sherman. Tickets must be purchased in advance online or by calling 603-476-5410.

Castle Close-Up Tours are generously sponsored by J.C. Signs & Pickering House Inn

CANCELLATION POLICY
All sales are final. In the event that this program is cancelled by Castle in the Clouds due to extreme weather or extenuating circumstances, refunds will be provided. All registered participants will receive any program updates via e-mail.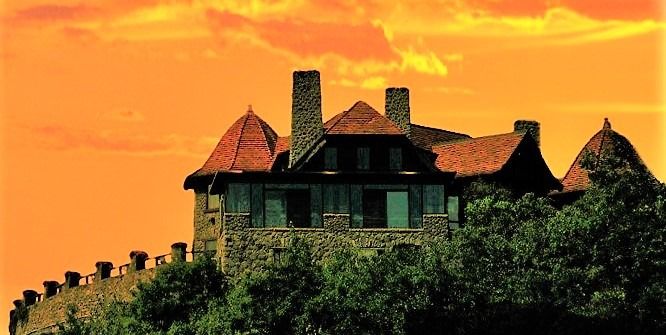 Grub & Gears July 25th
Saturday July 25th 11am-2pm | Laconia Harley Davidson | 239 Daniel Webster Hwy, Meredith
Woohoo! Join us every Saturday and Sunday from 11-2pm for our local food truck lineup! Stay tuned as we will post what food trucks will be here on each weekend.

Twin Barns Cornhole Tournament July 25th 12-4pm
Saturday July 25th 12-4pm | Twin Barns Brewing Co | 194 Daniel Webster Hwy, Meredith
We are gearing up for our ONE year anniversary. Want to participate in our 1st Corn hole tournament? Registration at 12pm, Games start at 1pm. Come on down, grab a proper beer and have some fun.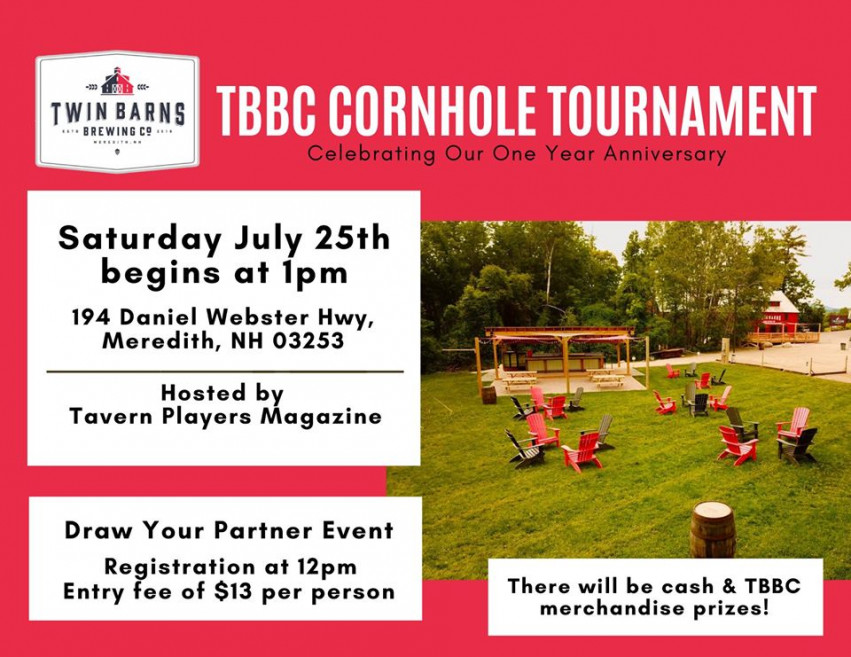 Music at Twin Barns- Rory Scott July 25th
Saturday July 25th 12-4pm | Twin Barns Brewing Co | 194 Daniel Webster Hwy, Meredith
Come down to Twin Barns Brewing and sit back, relax, grab a proper beer and listen to the great tunes of the Ossipee Mountain Boys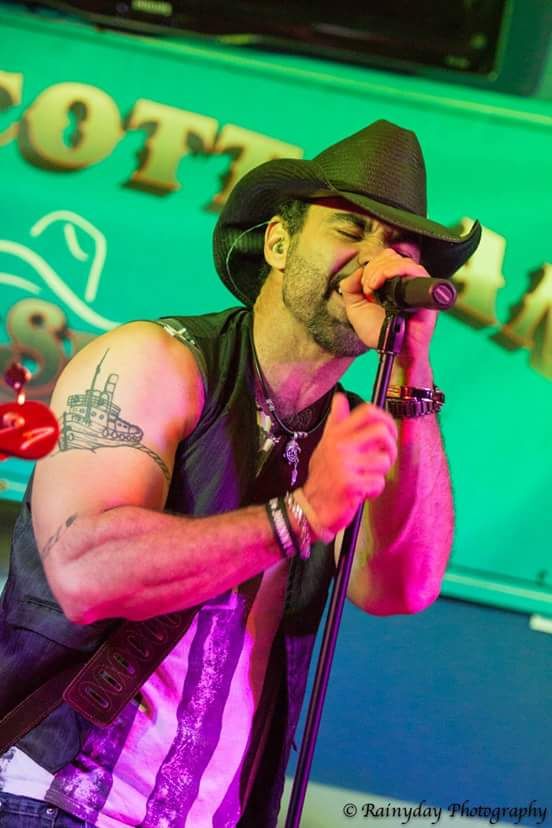 Squam Canoe Class: Bass Fishing Tournament July 25th
Saturday July 25th 8am-1pm | Squam Lakes Association | 534 US Route 3 Holderness
The SLA is excited to announce our Sixth Annual Squam Canoe Classic! This is a very approachable bass tournament experience with plenty of good-natured sportsmanship to go around. The Squam Canoe Classic is all about the love of the lake, having a great time on the water and landing the big one. We are continuing to partner with Eastern Adaptive Sports (EAS) to provide a quiet water fishing experience, allowing adaptive anglers the opportunity to fully participate in the event. For individuals in need of adaptive access, please indicate this requirement upon registration. Here is your opportunity to test your skills in a laid back way and to introduce beginner anglers to the art and pleasure of recreational fishing. Load up the canoe, kayak, float tube or any style of human powered watercraft and head out for an afternoon of timeless moments on the water. Quietly ease up to that favorite fishing hole and use all your skill and cunning to hook yourself a winner!

All registrants must pick up an information packet before the start of the tournament. On July 1st we will place the information packets in a box labeled Bass Tournament on the front entry way at the SLA.

All adaptive registrants can register online and then obtain this packet at River Edge Marina, Ashland, NH, or contact Geoff Krill at [email protected].


This two tournament series is a motorless event and will be open to any vessel that's completely human powered. Participants will fish with lead-free tackle only. This event will be a catch and immediate release tournament. After landing the big one, anglers will document their catch by weighing, measuring and taking a photo then releasing the fish back into the deep where the legend can swim on. Some ambitious anglers may pour over the charts and carefully plan out their paddle route, while others will point the bow, pull on the paddle and follow their instincts.There will be a total of two tournaments in the series. Anyone can participate in one, or sign up for both!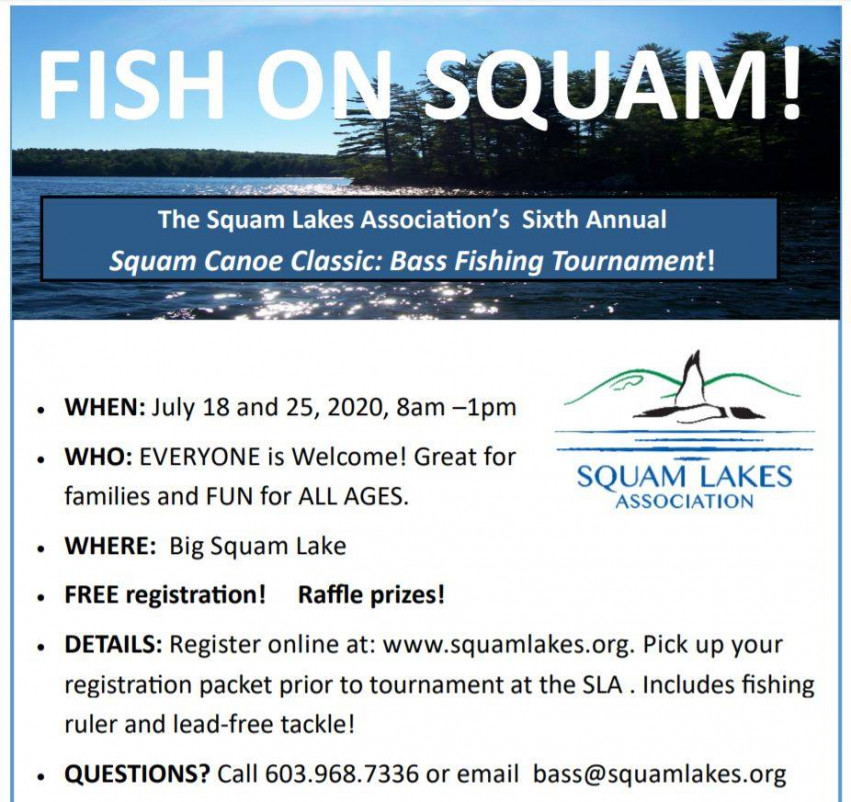 Dance Party July 25th
Saturday July 25th 9-11:30pm| The Big House| 322 Lakeside Ave, Laconia
Laconia Nights @ Tower Hill to kick off the Summer of 2020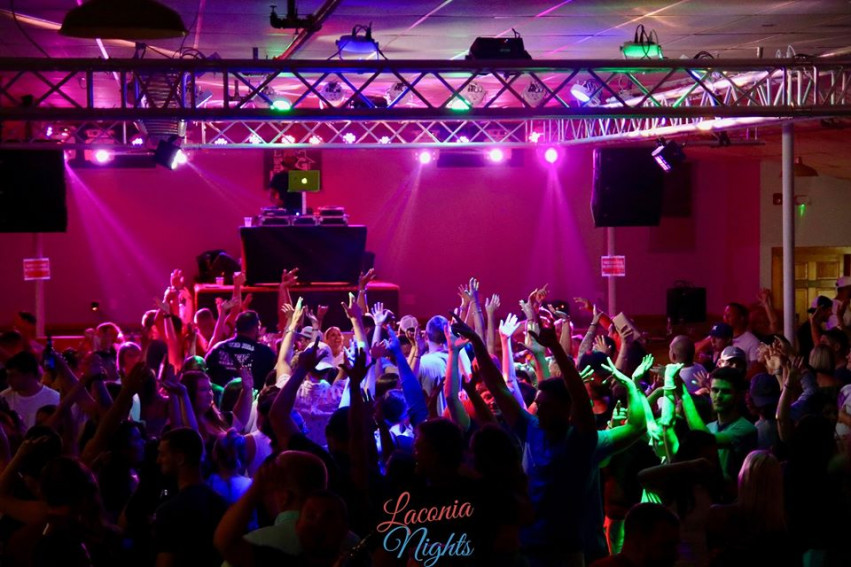 Sweetheart on Winnisquam July 26th
Sunday July 26th 8am-3pm| Winnisquam Lake |
Come down to the Underground Lounge with 12 Pool Tables and the hottest dance night in the lakes region!
We are game on!!! Sweetheart Tournament, fish with your girlfriend, wife, partner, grandkid or kid (kids are to be 16 and under). Tourney will take place on Winnisquam! Pay in advance if possible (check, mailbox, venmo or exact cash at registration). If you pay in advance you are automatically registered. This is a 25 boat max tournament. Exact cash at registration table day of only. We will be following all CDC guidelines and will update you on all information when we get closer to the date. Hours are 8:00-3:00, we will pull your bungee when you launch. Registration is open! Facebook message, call or text Katie 603-801-3520.

Membership (if not paid yet): $20
Tournament Cost: $50
Lunkers Split: $10
First Loser: $5
Facility Fee: $15

Selling Your Home?
Get your home's value - our custom reports include accurate and up to date information.
Get Home Value