Lake Life Local Events: July 22nd-28th
Castle Close-Up: Technology Tour! July 23rd.
Tuesday, July 23rd 6:00pm-7:00pm | Castle in the Clouds | 455 Old Mountain Rd, Moultonborough, New Hampshire 03254
Spend an evening at the Castle in the Clouds learning about the technology that went into the beautiful mansion! You'll learn about the location, mechanical systems, and how it became a cozy home.
-Tickets: $25.00 and must be purchased in advance on their website
-Parking at the Carriage House
-Tour includes 2 flights of stairs that aren't handicap accessible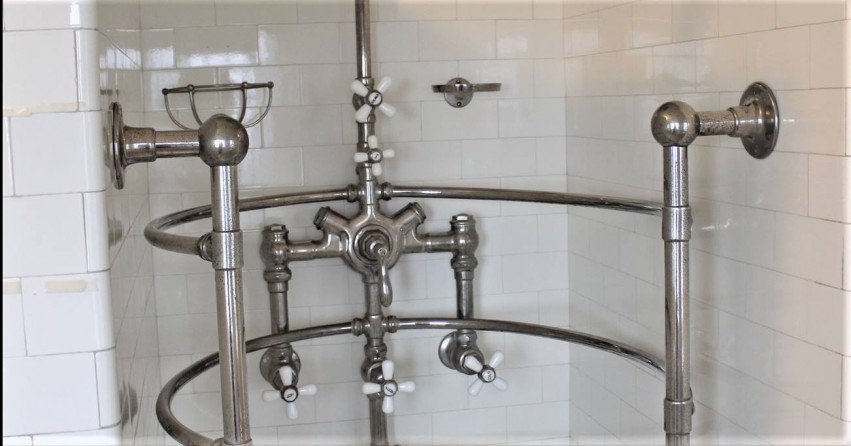 Bike Night at Laconia Harley Davidson! July 25th.
Thursday July 15th 6:00pm-9:00pm | Laconia Harley Davidson | 239 Daniel Webster Highway, Meredith, New Hampshire 03253
Calling all bikers! The Laconia Harley Davidson is having a Bike Night! There will be food, drinks, poker, skills competition, and more!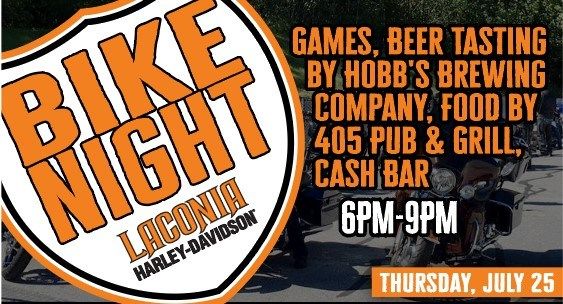 Thirsty Thursday! July 25th.
Thursday, July 25th 6:30pm-8:30pm | The Winnipesaukee Belle | 4 N Main St, Wolfeboro, New Hampshire 03894
The Winni Belle is here for Thirty Thursday! The Belle will feature drinks, and live music from DJ Kr3wl and Serious Black! Enjoy a cruise on lake Winnipesaukee with good people, drinks and music!
-Admission: $18.00
-21+ event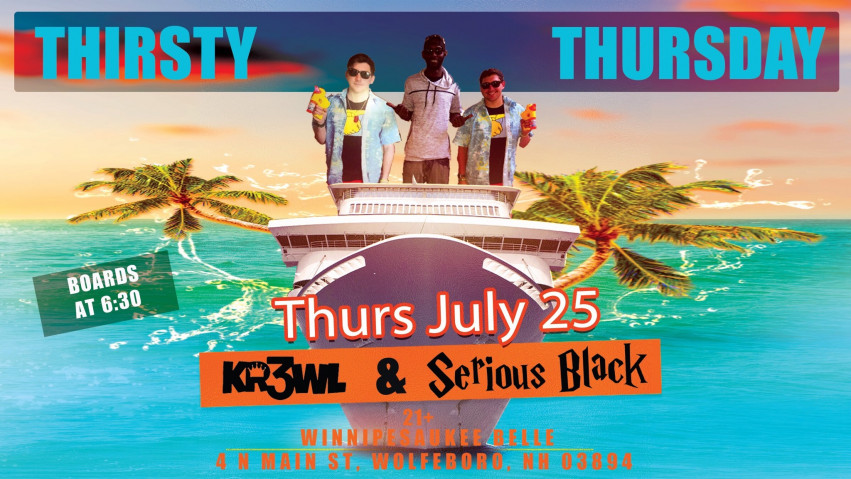 Nazzy & Tara Breakfast Broadcast! July 26th.
Friday, July 26th 6:00am-9:00am | Center Harbor Diner | 17 Whittier Hwy, Moultonborough, New Hampshire 03254
Calling all early risers! The Morning Wake Up from 105.5 JYY will be coming to the Center Harbor Diner! Join them at 6:00am for some great local breakfast and get to know the radio station hosts!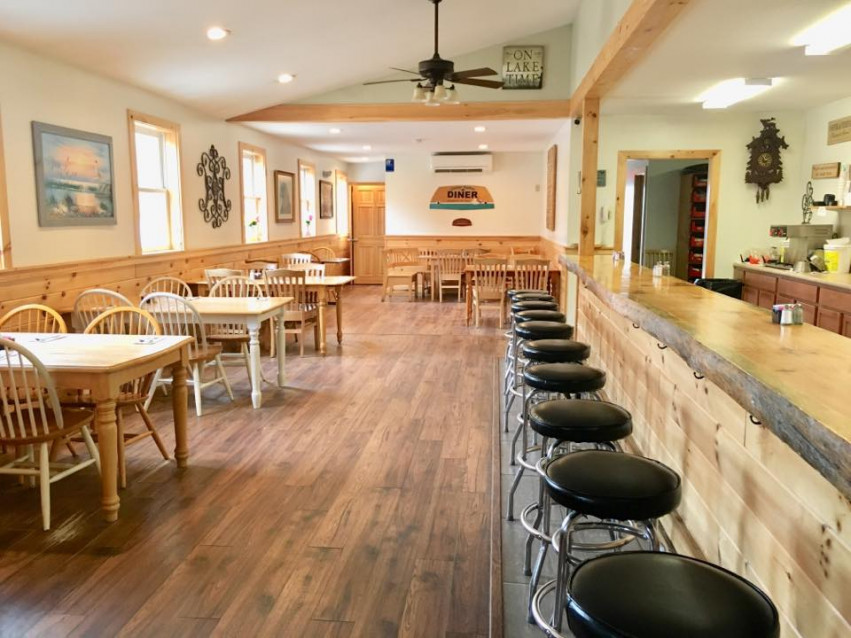 Dinner Dance Cruise! July 26th.
Friday, July 26th 7:00pm-10:00pm | The M/S Mount Washington | 211 Lakeside Ave, Weirs Beach, NH 03246
The M/S Mount Washington is hosting a Sunset Dinner Dance Cruise! Enjoy the stunning views of Lake Winnipesaukee at night and dance to music from the good old days!
-Buffet dinner included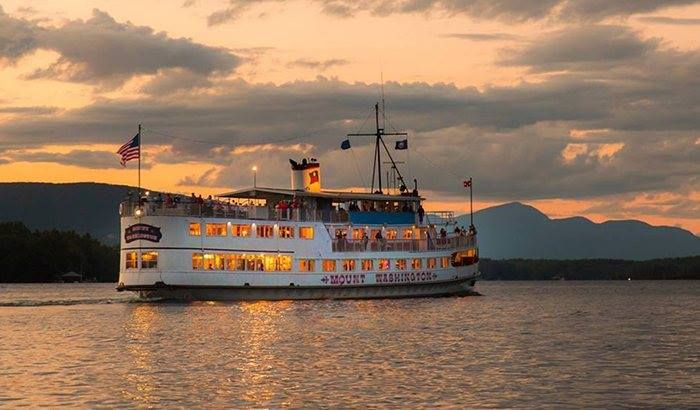 Rock N Blues Summit! July 26th.
Friday, July 26th 7:30pm-10:00pm | The Flying Monkey | 39 Main St, Plymouth, New Hampshire 03264
Go back in time at The Flying Monkey this Friday evening! The Rock N Blues performance will feature the James Montgomery Band, Johnny A & The Uptown Horns, and more! All of the artists have deep backgrounds working with some amazing rock and blues bands like Aerosmith, Eric Clapton, and B.B. King!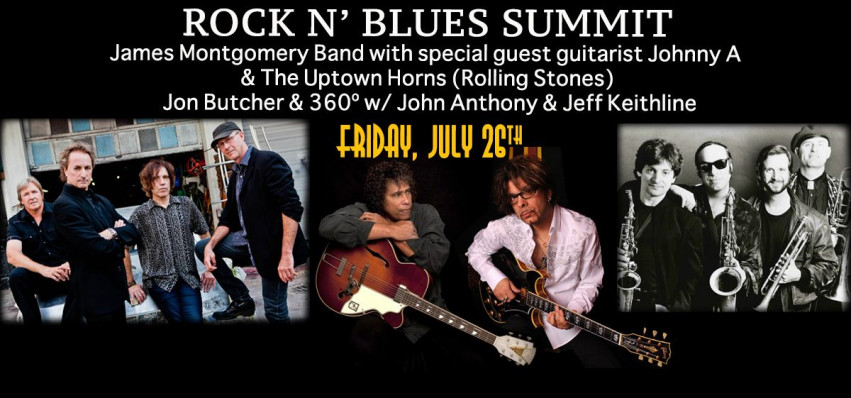 Red Hat Band at Buckey's! July 26th.
Friday, July 26th 7:30pm-10:00pm | Buckey's Restaurant & Tavern | 240 Gov Wentworth Hwy, Moultonborough, NH 03254
Head to Buckey's to listen to some classic rock and enjoy great food! Bring your friends and family to listen to the Red Hat Band play live music!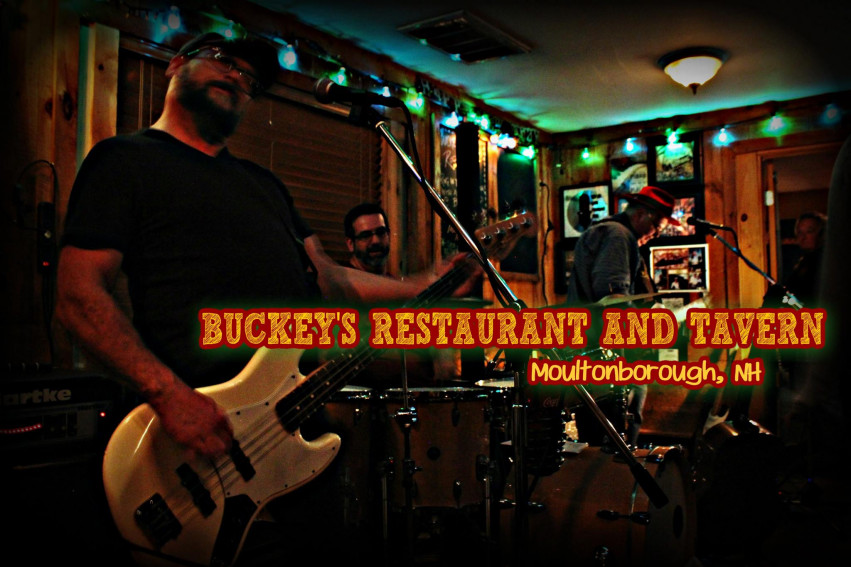 Mountaintop Yoga! July 27th.
Saturday, July 27th 9:00am-10:15am | Gunstock Mountain Resort | 719 Cherry Valley Rd, Gilford, NH 03249
Gunstock is continuing their Mountaintop Yoga event! Enjoy a relaxing morning on the highest point of the mountain! Bring your friends to relax, and admire the views from the top!
-Arrive no later than 8:45am
-Admission: $20.00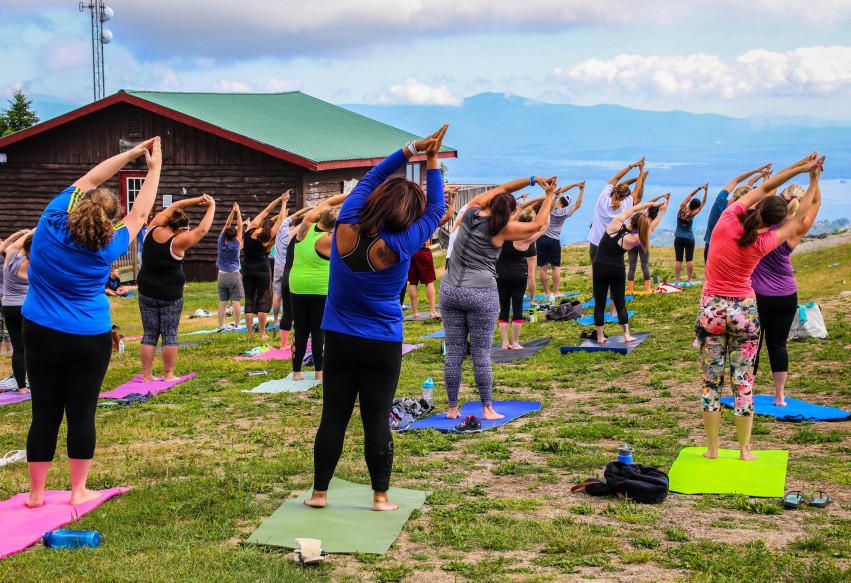 7th Annual Bottle Bash Tournament! July 27th.
Saturday, July 27th 11:00am-4:30pm | Little Squam Lake Sandbar
Poleish Sports is hosting the Bottle Bash Tournament on Little Squam Lake at the sandbar! Get some friends together to make a team and start practicing your frisbee skills!
-$20.00 cash upfront
-Contact Poleish Sports to let them know you're playing
-Rain date: Sunday, July 28th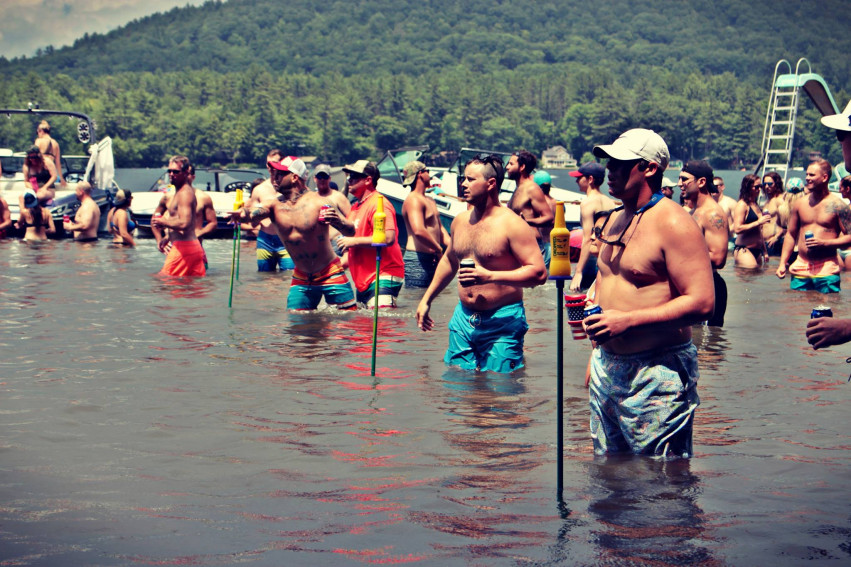 Wine Tasting! July 27th.
Saturday, July 27th 1:00pm-3:00pm | Lulu's Wine and Cheese | 1088 Whittier Highway, Moultonborough, New Hampshire 03254
Lulu's Wine and Cheese will be hosting and wine tasting from Circa Wines. The lineup of wines has not been announced yet, but make sure you visit Lulu's Facebook page see further details! You may find your new summer favorite!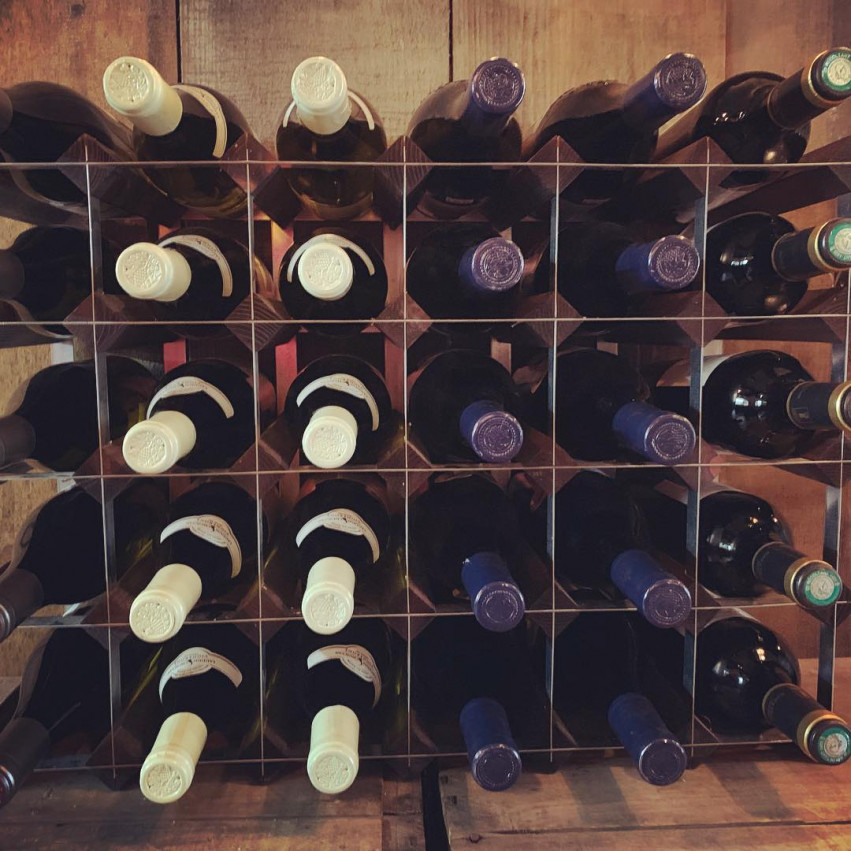 Farm to Table Brunch Buffet! July 28th.
Sunday, July 28th 8:30am-11:30am | Moulton Farm |
The entire family will enjoy a farm to table brunch buffet featuring dishes that incorporate produce grown at the farm in addition to seasonal fruit, delicious baked goods, egg and meat dishes prepared by the kitchen and bakery staff!
-Adults: $16.99
-Children 10 and under- $9.99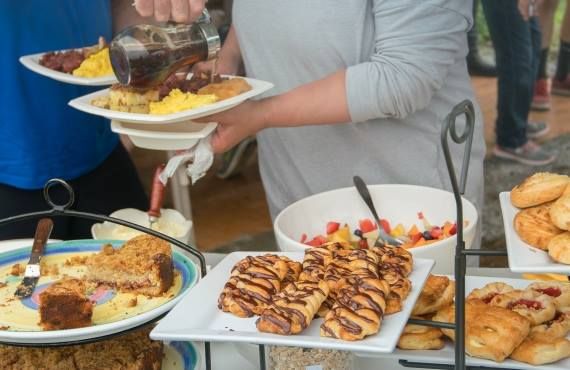 Mt. Major Scavenger Hunt! July 28th.
Sunday, July 28th 9:00am-2:00pm | Mt. Major | 875 Mount Major Hwy, Alton Bay, NH 03810
The Rochester SDA Church is heading to Alton Bay for a hike up Mt. Major with a Scavenger Hunt! There will be prizes for the 1st, 2nd, and 3rd place winners. The hike is great for all ages, as they will make plenty of stops along the way! Bring water, lunch, sunscreen to the top of the mountain to take in the Lake Winnipesaukee views!
-Rain date: Sunday, August 4th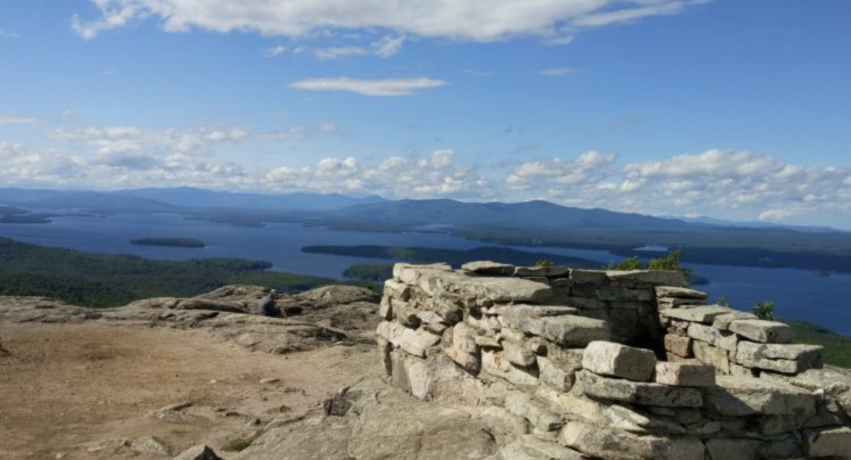 Winnipalooza! July 28th.
Sunday, July 28th 11:00am-4:00pm | The Margate on Winnipesaukee | 76 Lake St, Laconia, New Hampshire 03246
Irwin Marine and the Lakes Region of Commerce are celebrating 100 years! They are hosting a barbecue, live music, games, raffles, and giveaways! Join them for their 100th anniversary!
-Free to attend
-Come by car or boat
-Let them know you're coming by registering on their website!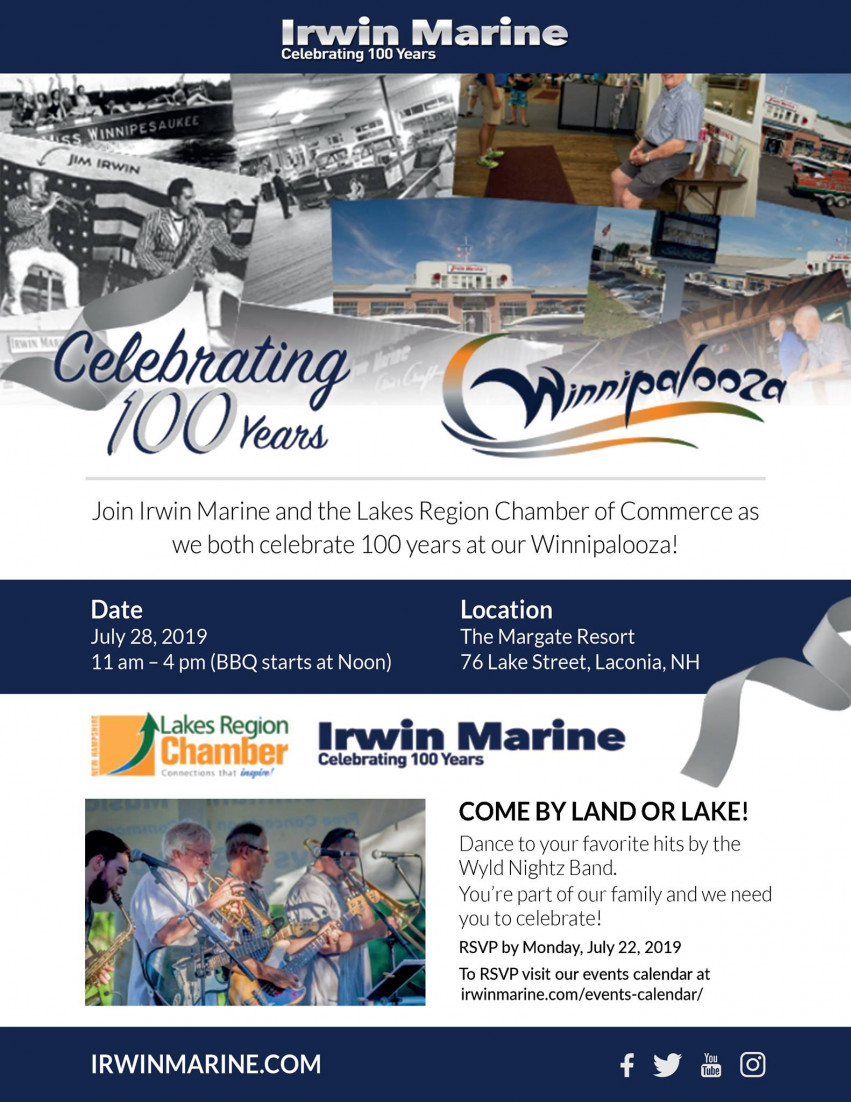 Selling Your Home?
Get your home's value - our custom reports include accurate and up to date information.
Get Home Value