Lake Life Local Events July 25th-31st
Game Time Trivia at Hobbs Tavern July 25th
Monday 7-9pm | Hobbs Tavern | 2415 White Mountain Highway, West Ossipee
Swing by Hobbs Tavern on Mondays at 7pm for Game Time Trivia. Great Prizes!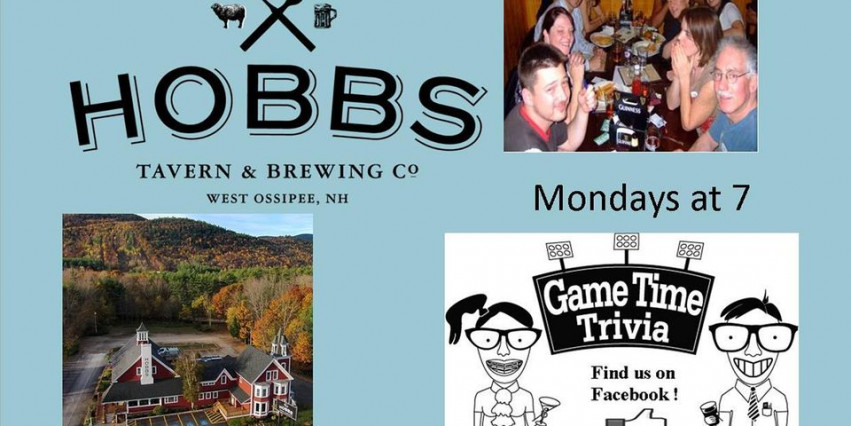 Summer Music Nights July 25th & 26th
Mondays & Tuesdays 5:30-8:30pm | Castle in The Clouds| 455 Old Mountain Road, Moultonborough NH
Join us for dinner and live music as you watch the sunset over Lake Winnipesaukee from our beautiful outdoor terrace! Come with your dinner partners and an appetite for classic American fare with unique twists. The Carriage House Restaurant was named the 2021 Editor's Pick for Mountain View Dining in Yankee Magazine's Best of NH!
Music Nights are by reservation only and require a $12 per-person cover charge paid online in advance (children ages 4 & under do not require a cover charge). Your reservation guarantees your table for the whole evening, so you can mingle on the terrace, peruse the exhibit gallery, or admire the historic carriage house and always have your seat to come back to. If you are looking to tour the Lucknow Mansion admission is open Thursday – Monday from 10 – 4 pm.
We recommend making your reservation at least 1-2 weeks in advance, as Music Nights tend to sell out quickly!
JULY
Monday, July 25th – Eric Grant (Sold out)
Tuesday, July 26th – Jared Steer Duo (Sold Out)
AUGUST
Monday, August 1st – James Allen (Sold Out)
Tuesday, August 2nd – Cindy Duchin (Sold Out)
Monday, August 8th – Mitch Alden (Sold Out)
Tuesday, August 9th – Tim Hazelton (Sold Out)
Monday, August 15th – Joel Cage (Sold Out)
Tuesday, August 16th – Mark Bartram (Sold Out)
Monday, August 22nd – Mark Bartram
Tuesday, August 23rd – Jared Steer Trio (Sold Out)
Monday, August 29th – Eric Grant (Sold Out)
Tuesday, August 30th – Jared Steer
SEPTEMBER
Monday, September 5th – Jeff Mitchell
Tuesday, September 6th – Eric Grant
Monday, September 12th – Joel Cage
Tuesday, September 13th – Jared Steer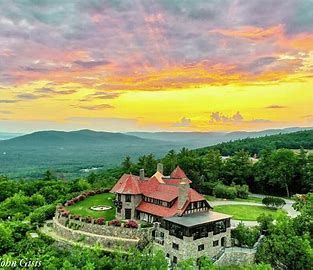 Food Truck Tuesday with Full Circle Food Truck July 26th
Tuesdays 11am-2pm | Lake Life Realty HQ | 87 Whittier Hwy, Moultonborough
Food Truck Tuesdays are back! Stop in at Lake Life HQ for some delicious food!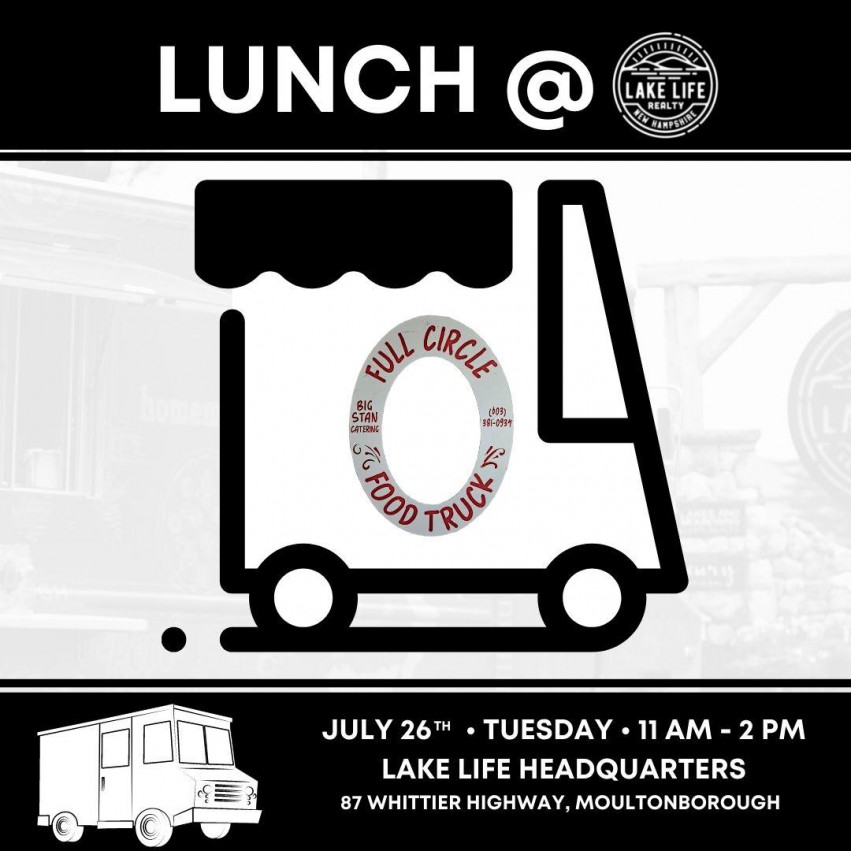 Discovery Tour at Prescott Farm July 27th
Wednesday 9-10am |Prescott Farm Environmental Center | 928 White Oaks Road, Laconia NH
Discovery Tours are a one-hour, free overview of all that Prescott Farm has to offer. Among the scenic views and throughout the historic property, guests will meet the people who create and participate in the programs that make Prescott Farm a vital resource to the area. You will see and hear how our team expands participants' understanding and appreciation of the natural world through a variety of programs promoting education, social connections, and wellness. We will also share with you some of the ways that we envision Prescott Farm expanding its impact in the future.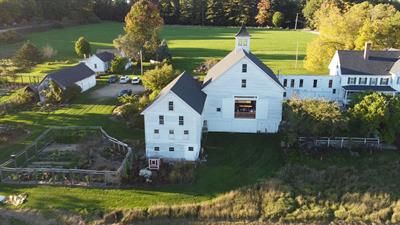 Watercolor Workshop with Pat Edsall July 27th
Wednesdays 1-3pm | Lakes Region Art Gallery | 120 Laconia Rd Suite 300 Tanger Outlets, Tilton
With Pat Edsall
Call 603-472-3733 or email [email protected] to pre-register with Pat and save yourself a spot at the table!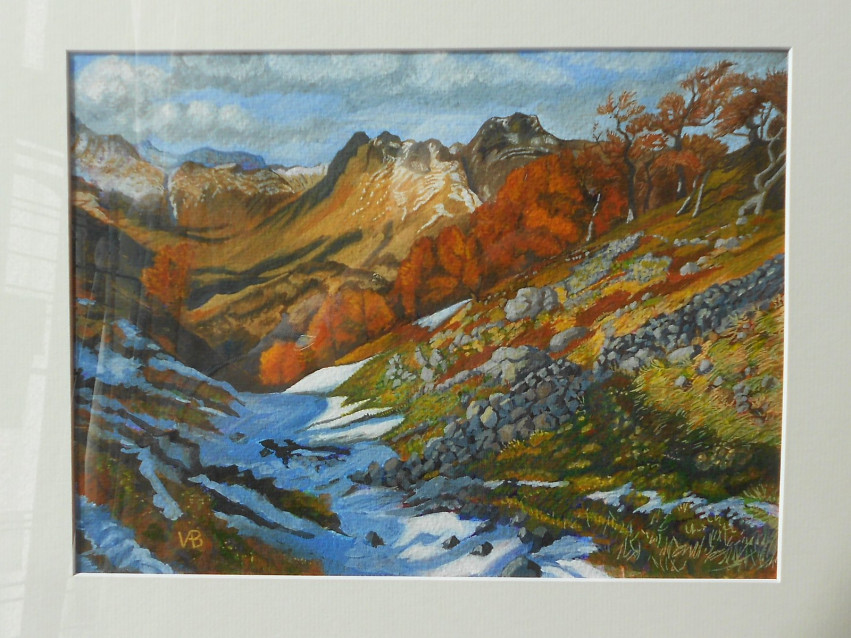 Postmodern Jukebox Live at the Colonial Theatre July 28th
Thursday 8pm | The Colonial Theatre | 609 Main Street, Laconia NH
As always with PMJ's dazzling live shows, The Grand Reopening Tour will feature an ensemble of multi-talented singers and musicians bringing Bradlee's generation-spanning arrangements alive night after night. The core ensemble is often joined by surprise guests to make each concert unique and unpredictable – making for one of the most thrilling live music experiences of this and any other time period. MusicInsight.com put it quite simply in the Before Times: "Go see Postmodern Jukebox. Stop whatever you're doing, right now, and go see them!"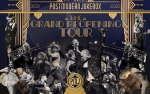 Lake Life Pavilion Grand Opening July 28th
Thursday 4-6pm | Lake Life Realty HQ | 87 Whittier Hwy, Moultonborough NH
Come by Lake Life Realty HQ this Thursday from 4-6pm for the grand opening of our newly constructed Pavilion and recently updated office space!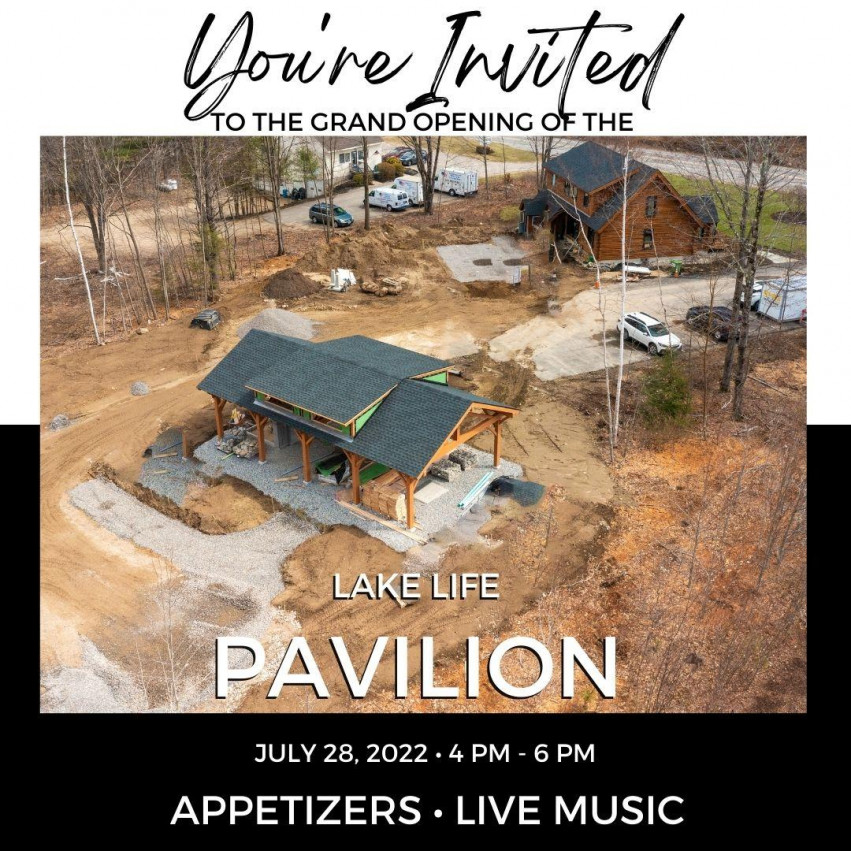 World Tavern Trivia Night at the Bob House July 28th
Thursdays at 6:00pm | The Bob House | 520 Whittier Hwy, Moultonborough
Join us every Thursday night until May!
Visit us at www.thebobhouseandreelntavern.com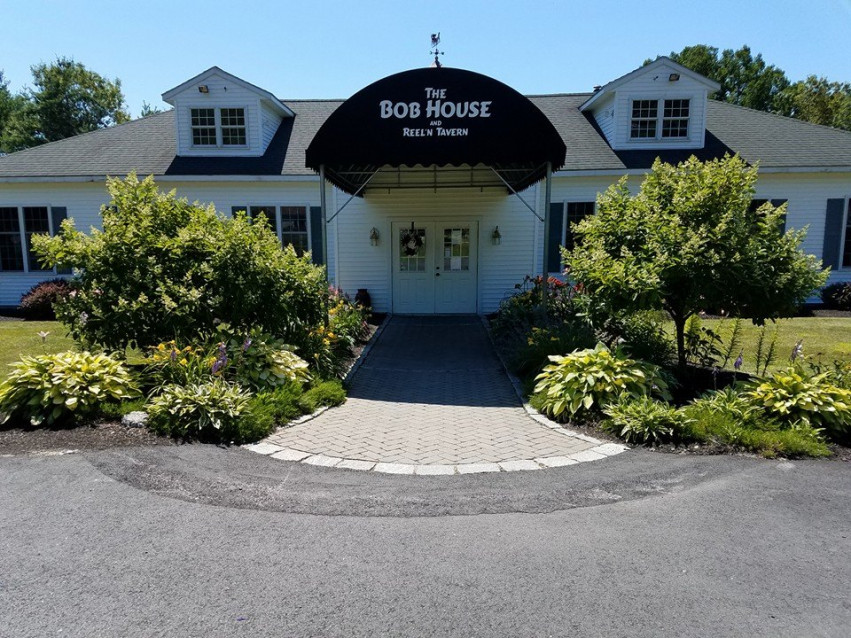 Ladies Surf Night at Goodhue Boat Company July 28th
Thursday 5:30-8pm | Goodhue Boat Company | 244 Seawall Road, Wolfeboro NH
Mark your calendars ladies because every Thursday night is ladies' night at Goodhue Boat Company! Join us for ladies-only surf nights!
While this event is free, attendees must register.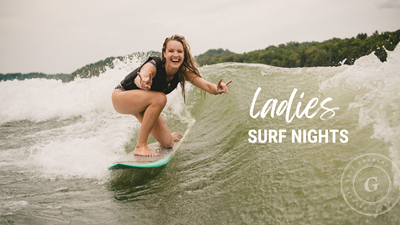 Craig Jaster Quarter Live at The Loft at Hermit Woods July 28th
Thursday 6-9:30pm | Hermit Woods Winery | 72 Main Street, Merideth NH
Jazz pianist, singer, and bandleader Craig Jaster plays with warmth, wit, joyful spontaneity, and seasoned disregard for boundaries between genres. His compositions draw inspiration from the blues, the great New Orleans pianists, and titans of the American songbook from Hoagy Carmichael and Mose Allison to Ray Charles, Stevie Wonder, and Herbie Hancock. His outstanding US quartet features Paul Bourgelais on guitar, Tim Gilmore on drums, and John Hunter on bass. Craig currently lives in Florence, Italy.

Foil Fridays at Goodhue Boat Company July 29th
Friday 5:30-8pm | Goodhue Boat Company | 244 Seawall Road, Wolfeboro NH
Join us on Friday nights this summer and try out our new Fliteboard eFoils! There will be a special Board & Gear Workshop on 6/24 at 5:30.
While this event is free, attendees must register: wolfeborofoilfridays.eventbrite.com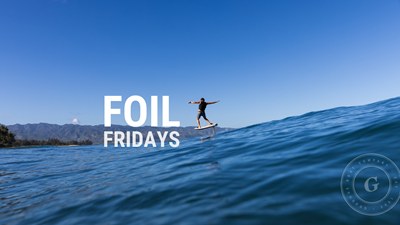 Live Music at Twin Barns July 29th
Friday 6-9pm | Twin Barns Brewery | 194 Daniel Webster Hwy, Merideth NH
Come down to Twin Barns Brewery Friday July 15th to catch Chris Lester!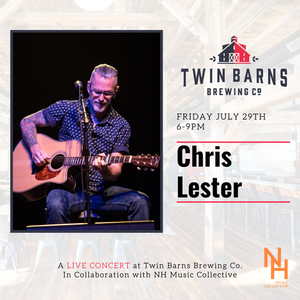 Hikers Club: Lower Bridle Path Hill at Castle in the Clouds July 30th
Saturday 9-11:30 pm | Castle in the Clouds | Rt 171 455 Old Mountain Rd
Moultonborough, NH
Led by an experienced volunteer hiker, this week's hike is along the Lower Bridle Path. This moderate level hike is about 2.9 miles, has an elevation climb of approximately 450′, and will run from 9:00 am until 11:30 am. This is a free event, though registration is required.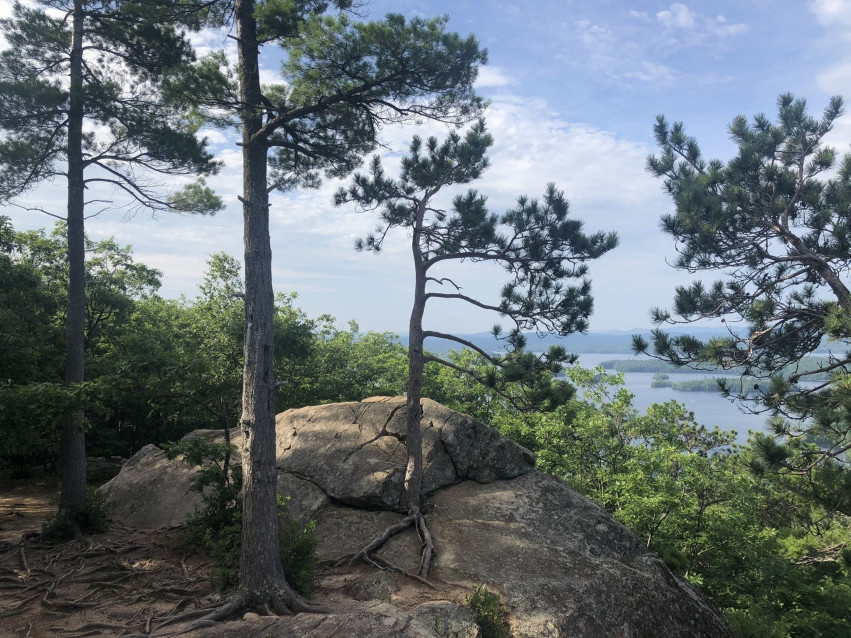 The 48th annual Antique Boat Show July 30th
Saturday 9am-2pm| Wolfeboro Town Docks | Wolfeboro NH
The first show was held in Weirs Beach in 1974. After 29 years in Weirs Beach, the show moved to Meredith in 2003. After 13 years in Meredith, the show moved to Wolfeboro in 2016. The 2022 show will be the sixth to be held in Wolfeboro, and the 48th overall, to be presented by the Antique & Classic Boat Society.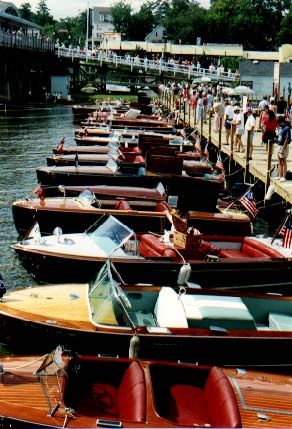 Axe Throwing along with Live Music at Twin Barns July 30th
Saturday 1-6pm | Twin Barns Brewery | 194 Daniel Webster Hwy, Merideth NH
Come down to Twin Barns Brewery this Saturday for Axe throwing from 1-4 pm followed by Live Music!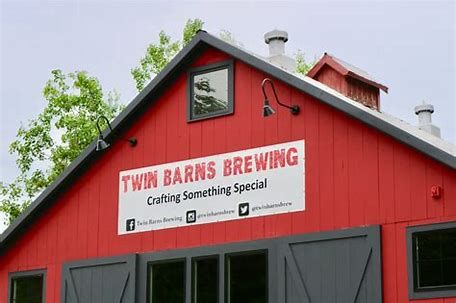 Parrot Head Weekend at the NASWA July 30th-31st
Saturday- Sunday |NASWA Resort | 1086 Weirs Blvd, Laconia NH
You can be in Margaritaville, but you don't have to waste away! Instead, you can order the perfect Cheeseburger in Paradise (better known as the NazBar & Grill) and lounge on the beach while live Jimmy Buffett-style music fills the air both days. Changes in Attitude are sure to occur as the warm, relaxing environment and gracious hospitality take your cares away.

Live music- Check Facebook for updates!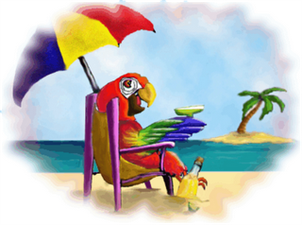 Live Music at Patrick's Pub July 29th-31st
Fridays, Saturdays & Sundays 4-6pm|Patricks Pub and Eatery | 1 Weirs Road, Gilford NH
Summer Music Nights at Patrick's Pub & Eatery. Enjoy LIVE Music Friday, Saturday & Sunday from 4-6PM. Visit www.Patrickspub.com/events for the full schedule.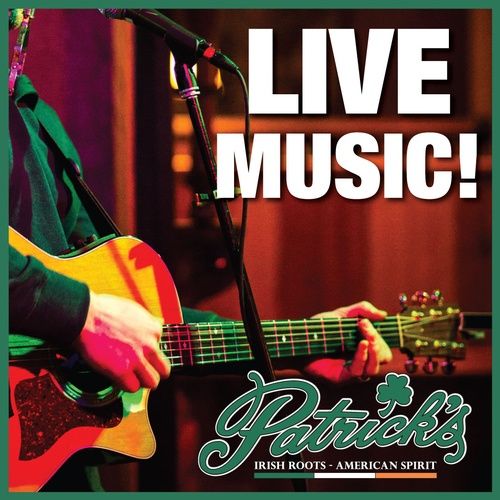 Gilmanton Community Farmers Market July 31st
Sunday 11am-2pm | Gilmanton Year-Round Library
Come and join the fun at opening day at the Gilmanton Community Farmers Market, season 2022! As always, we will have amazing farmers and vendors, and wonderful live music and food truck!

Mark your calendars friends!

Selling Your Home?
Get your home's value - our custom reports include accurate and up to date information.
Get Home Value