Lake Life Local Events July 3rd - July 9th
Wing Night at Tower Hill July 3rd
Monday 5pm-11:45pm | Tower Hill Tavern | 264 Lakeside Ave Laconia
Jumbo wings with choice of sauce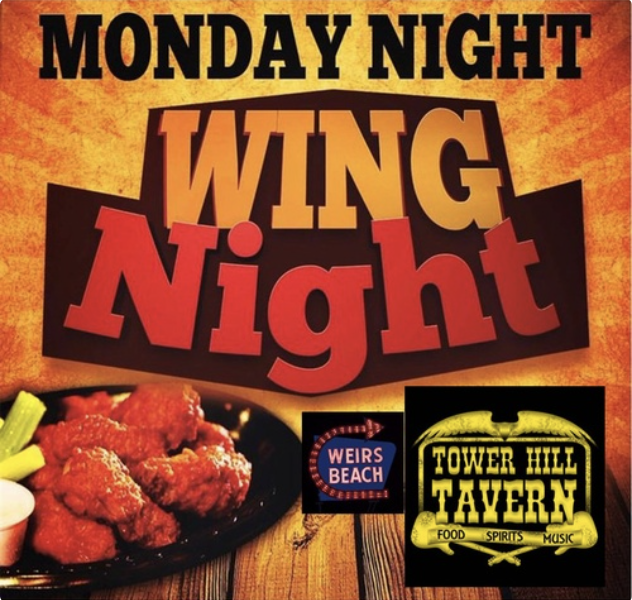 Open Mic at Patrick's July 3rd
Monday 6pm-8pm | Patrick's Pub & Eatery | 18 Weirs Road Gilford
Paul Luff hosts an evening of fantastic open mic music. Please contact Paul Luff at [email protected] to reserve a spot to perform. It's a great night with many talented musicians from 6pm-8pm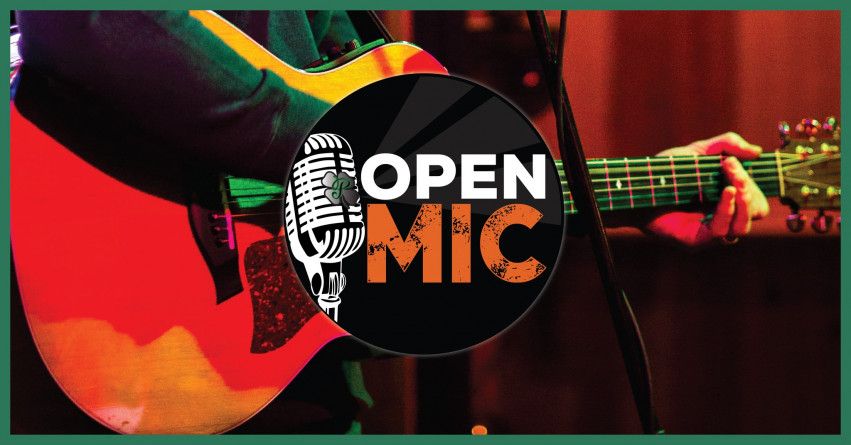 Ashland Independence Day Celebrations July 3rd & July 4th
Monday & Tuesday | 99 Main Street, Ashland
July 3rd - food truck festival, concert in the park and Fireworks
July 4th - Pancake breakfast & Parade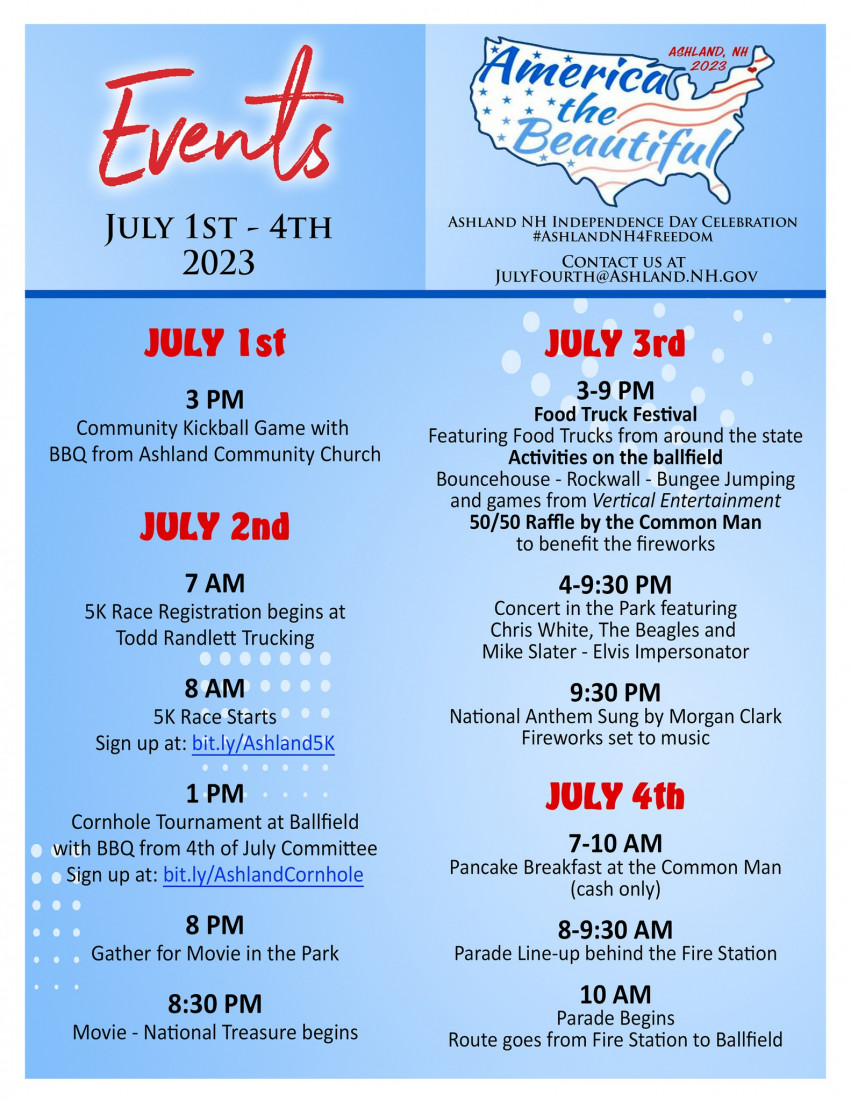 Weirs Beach Firework Celebrations July 3rd
Monday 9:30 | Weirs Beach Boulevard
FREE ADMISSION
TIME CHANGED TO 9:30 PM
BEACH CLOSES AT 6PM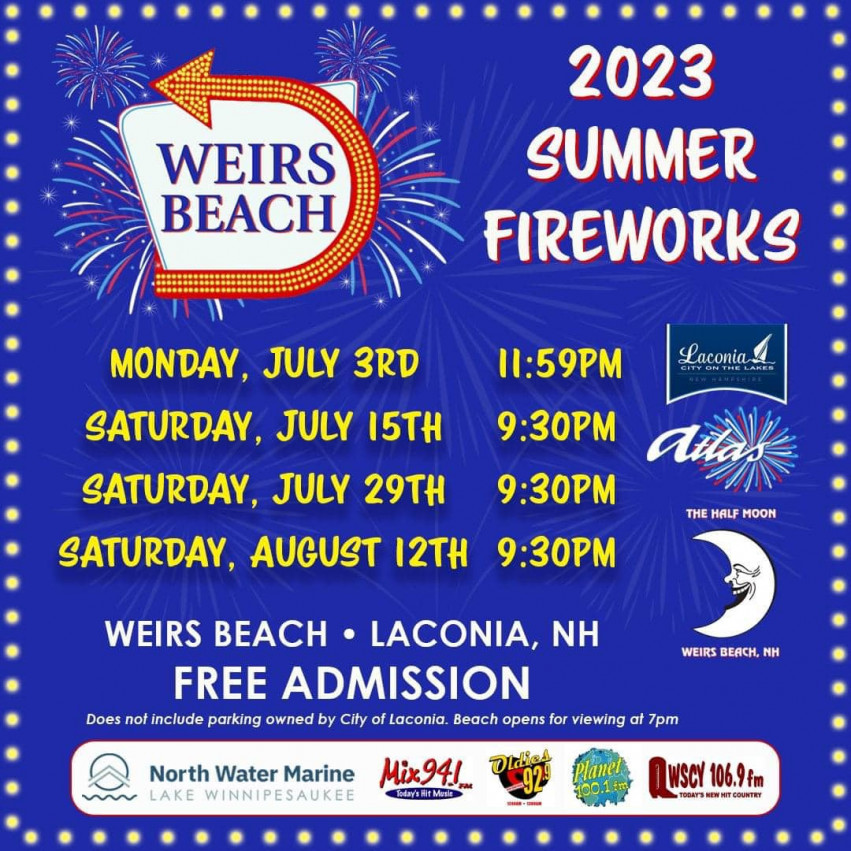 Gilmanton 4th of July Parade
Tuesday 10am | Gilmanton Town Offices | 503 Province Rd, Gilmanton NH
The Gilmanton 4th of July Committee encourages all to attend the parade on Sunday July 4th at 10am.
NOTE: If you want to participate in the parade, plan to line up on High Street in Gilmanton starting at 9:00am.
More information at www.gilmanton4th.com

Laconia 4th of July Celebrations
Tuesday 4:30pm-10:30pm | Opeechee Park | RT 106, Laconia

Independence Day Celebration at Opechee Park on SUNDAY JULY 2nd!!

Parade starts at 4:30 pm

Band to follow the parade

Fireworks at 10:00 pm

Canterbury Farmer's Market July 5th
Wednesday 4pm-6:30pm | 9 Center Rd, Canterbury NH
Some things are new:
We are now able to accept SNAP/EBT and Veterans' Market Dollars! Thanks to the Granite State Market Match program and the NH Food Bank, we also match the first $20 of a SNAP purchase. Stop at the Market Info Tent at any Wednesday market to find out how.

Note: If you are a Canterbury resident who uses the Loudon Food Pantry, ask them
about Canterbury Market Vouchers. A limited number are available each season.
Some things are always the same:
You can always find us on Wednesdays, 4-6:30pm, in the center of Canterbury next to the Elkins Public Library. The only exception is if there are big thunderstorms! Market runs until the last Wed. in September.

There will always be a great selection of vendors featuring fresh and local fruits, veggies, eggs, maple products, baked goods, crafts and more.

While the musicians change every week, there is always great live music.

Dogs are always welcome, so long as they are on their leash. Please be mindful of the heat!
Some things are a little different each week:
FIRST week of the month we?ll have a Kids' Activity.

SECOND week of the month the NH Master Gardeners will answer questions.

THIRD week of the month we?ll host our famous ?Sandwich Slam.?

FOURTH Week of the month we all help fill ?Mary Ellen's Basket.?

You never can tell when we might schedule a special guest or a demonstration, so check us out on Facebook, Instagram, or sign up for the weekly Market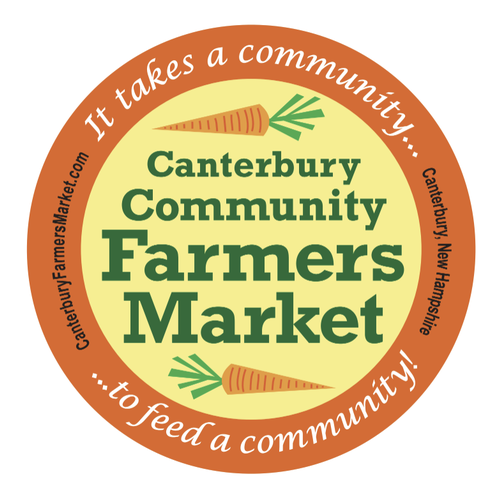 Trivia Night at Tower Hill July 5th
Wednesday 7pm-9pm | Tower Hill Tavern | 264 Lakeside Ave Weirs Beach
Team Play Trivia every Wednesday Night!
Game Time Trivia hosts a great version of general Knowledge trivia including Music and entertainment questions. Prizes for top 3 teams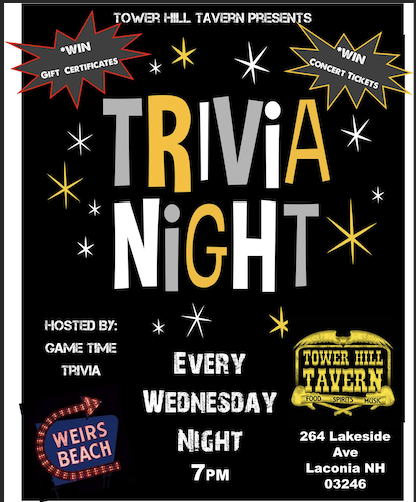 Wolfeboro Farmers Market July 6th
Thursday 12pm-3:30pm | 10 Trotting Track Road Rt 28, Wolfeboro
Outdoor Market 2023
Thursdays 12:00-3:30pm
May-October
The Nick Recreation Park
10 Trotting Track Rd, (Rt. 28)
Wolfeboro, NH 03894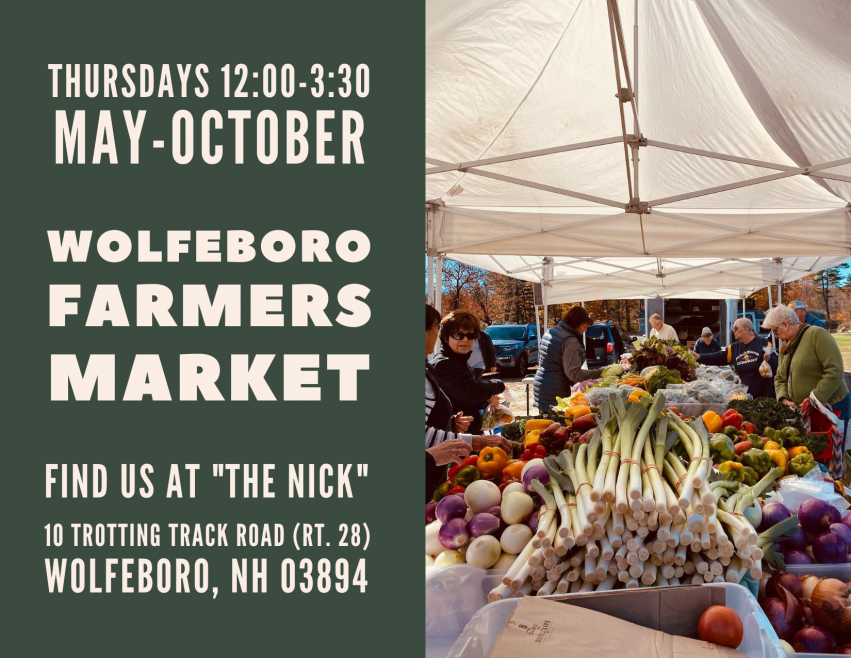 Franklin Farmers Market July 6th
Thursday 3pm-6pm | Marceau Park | Central Street, Franklin NH
Eating a variety of fruits and vegetables is a great way to stay healthy!
Make the Franklin Farmer?s Market part of your weekly routine!
Thursday afternoons
June 22nd-September 14th
3:00-6:00 pm
Marceau Park - Central Street, Franklin
We'll have:
Fresh Fruits and Vegetables
Local Meat and Eggs
Homemade Bread and Sweets
Maple Syrup
Other Local Specialties
Free children's activities and healthy recipe samples!
We Accept SNAP via EBT Card as well as Credit/Debit Purchases!
Learn how you can Double Your SNAP Dollars each week at the market.
For more information or if you have questions, please call 603-934-2118 or click here.
Visit our Facebook Page at Franklin Farmer's Market
Eating a variety of fruits and vegetables is a great way to stay healthy!Make the Franklin...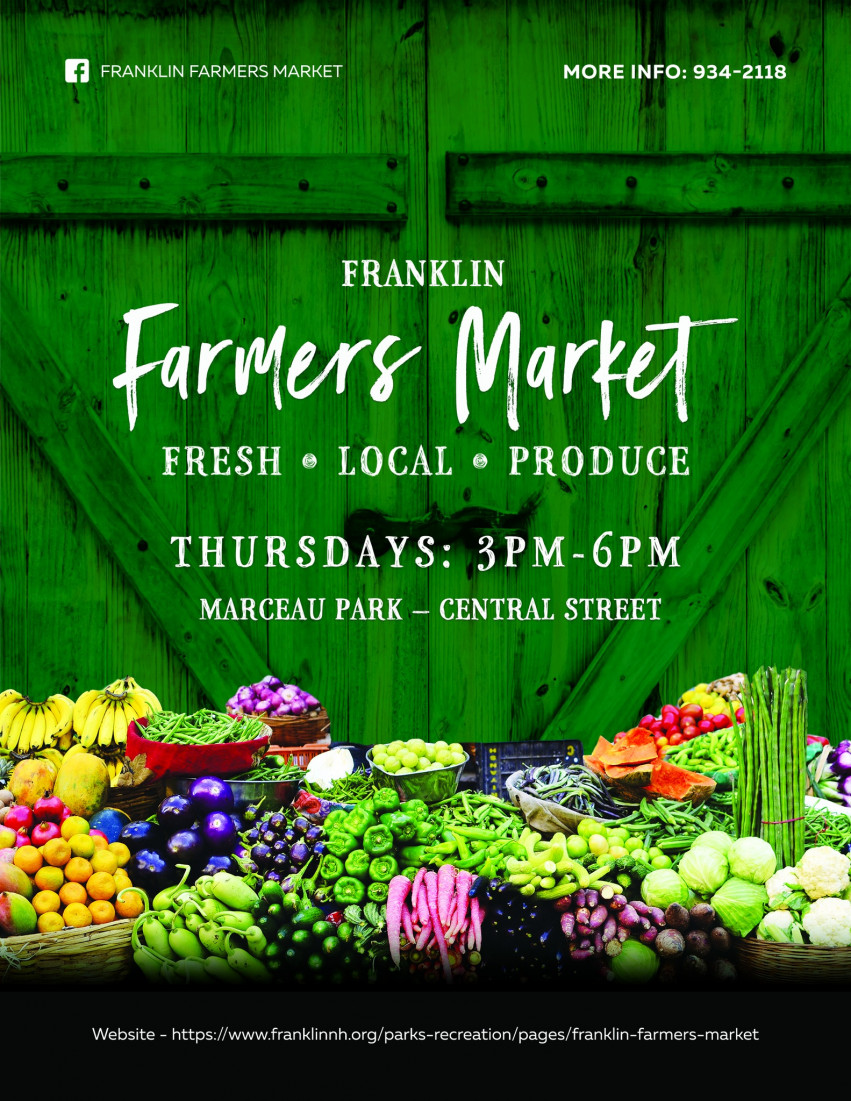 Live Music at Patrick's July 6th
Thursday 6pm-8pm | Patrick's Pub & Eatery | 18 Weirs Road Gilford
Live music hosted by Don "Sev" Severance with weekly guest musicians, performing a mix of soft rock, reggae and smooth jazz instrumentals.
Start your weekend early with live music from Sev and COMPANY.
Visit www.patrickspub.com/events to see the featured artist!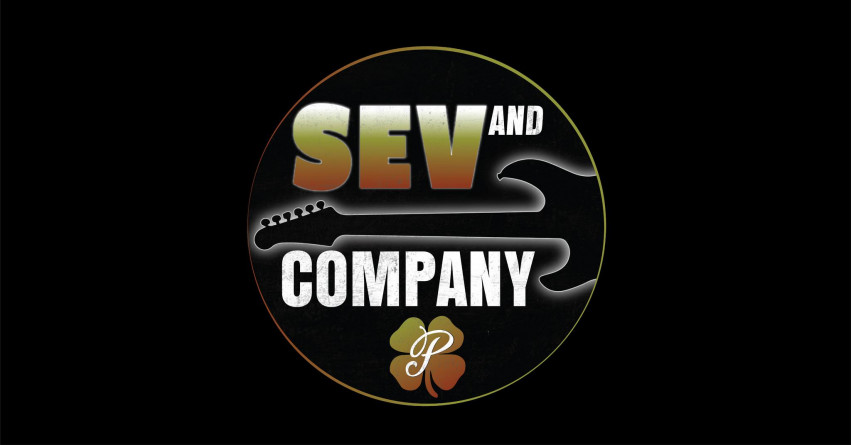 Benny Sharoni at Hermit Woods July 6t

h
Thursday 6pm-9pm | Hermit Woods Winery & Eatery| 72 Main Street, Meredith
Benny Sharoni returns for his second appearance at The Loft. Benny is a straight-ahead tenor saxophonist, composer, and arranger who is a mainstay on the U.S. and European jazz scenes. Benny's recordings "Eternal Elixir" and "Slant Signature" captured the hearts and ears of jazz listeners and critics, earning tremendous acclaim in the jazz world:
"...Sharoni's crack quartet brings [an] exhilarating groove…he'll let out an R&B-style honked bell note amidst nimble lines, and wax free in climax to an otherwise rail-running foray" - Michael Jackson, DownBeat Magazine
"…a voice quite his own, demanding to be heard on common ground with other practicing giants" - Raul D'Gama Rose, All About Jazz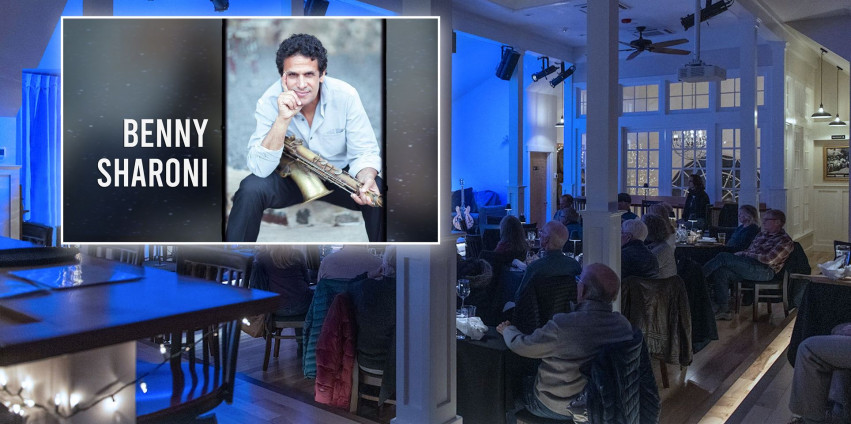 Corn Hole at Hobbs July 6th
Thursday 6:30pm | Hobbs Brewing Company | 765 NH RT 16, Ossipee
Join Carroll County Cornhole at Hobbs Tap Room every Thursday night for a weekly cornhole tournament!
$15 per person, 3 rounds of round robin switchholio (3 qualifying games with random partners every game) into a double-elimination playoff bracket.
Weekly tournament is open to the public; register in advance via the Scoreholio app (search Carroll County Cornhole), or upon arrival. Cash prizes weekly for the top scoring teams! Limited to 40 players per week, so register early!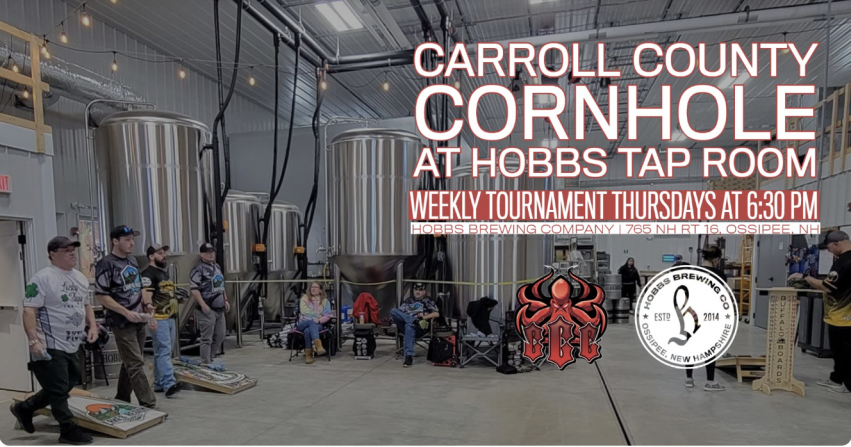 Friday Night Market at Hobbs July 7th
Friday 5-8pm | Hobbs Brewing Company | 765 NH RT 16, Ossipee
Friday Night Markets are back! Join us every Friday at the Tap Room under the tent for our weekly market, featuring local farmers & makers, rotating food trucks, live music, cold Hobbs beer, and weekly pop up events! Stay tuned to our channels for weekly vendor announcements
Interested in joining us as a vendor? Email Tap Room Manager Emily at taproo[email protected] for information. We can't wait to see you there!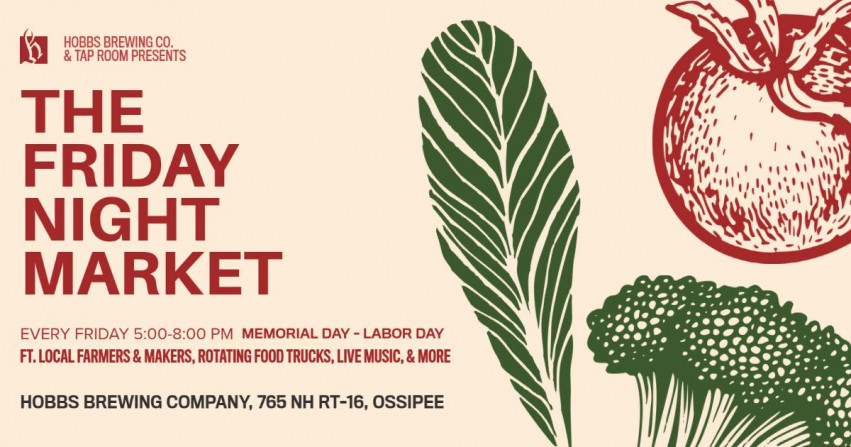 Music in the Park July 7th
Friday 5:30pm - 8pm | Hesky Park | Meredith
Once again it's time for "Music by the Lake". Kevin and Kitty Boyle will once again be hosting Open Mic Concerts at Hesky Park in Meredith.Musicians sign up starting at 5:30 pm on Friday evenings. Music will begin at 6:00 pm and go until 8:00 pm (dusk). The music is an eclectic mix of folk, americana, pop, country. Something for everyone. Bring Chairs, picnics, snacks, beverages for a laid back, relaxing evening Lakeside.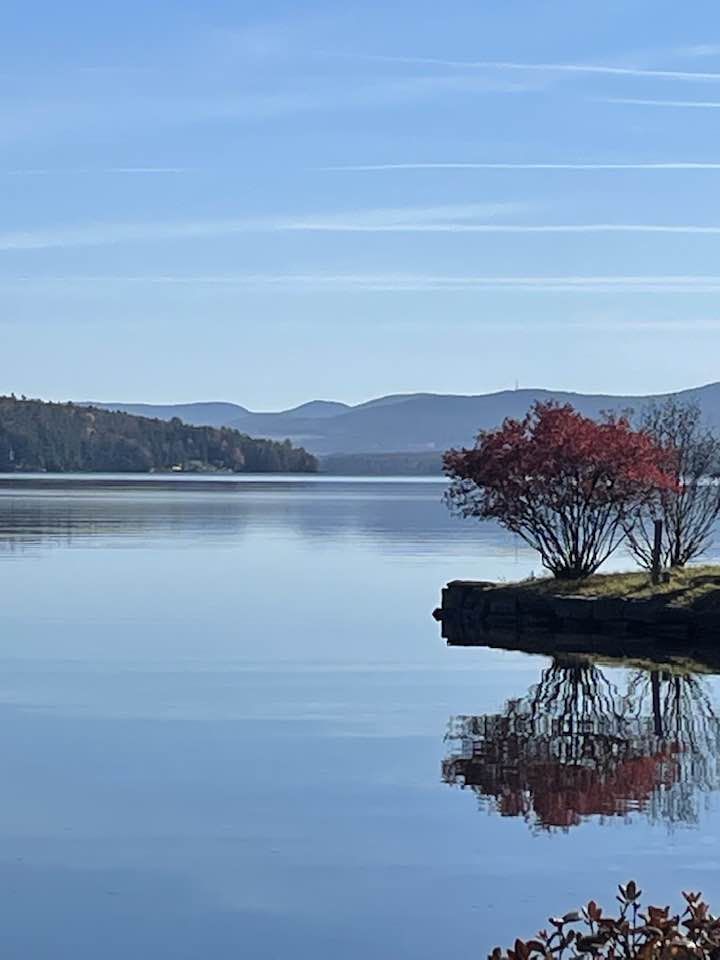 Piano Night at Hermit Woods July 7th & July 8th
Friday and Saturday 6pm-9pm | Hermit Woods Winery & Eatery| 72 Main Street, Meredith
Join us from 6:00 to 9:00 on most Friday and Saturday nights for live piano music in the Loft. Hermit Woods is proud to have acquired one of the finest instruments around for a venue of our size, a Yamaha C3 Grand Piano, and we look forward to sharing its beautiful sound with you and showcasing some of our finest local and regional pianists. Enjoy a glass of our wine or a wine flight, a beer from one of New Hampshire's finest breweries, along with a light meal from our eatery, voted Best Sandwiches in the Lakes Region in 2021.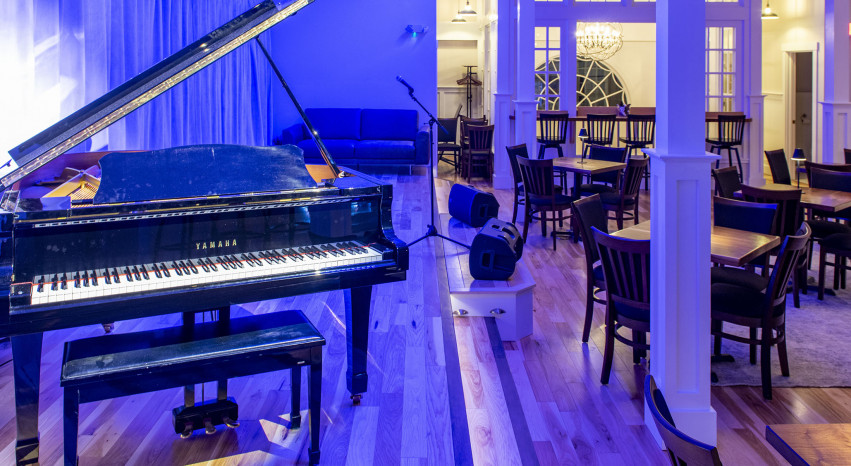 John Davidson's Club Sandwich
July 7th & June 8th
Friday & Saturday 7pm - 9pm | 12 Main St, Center Sandwich, NH
Club Sandwich season 3 will run from June 2 through October 21, 2023, Doors open at 6:30pm for the pre-show presentation. Folks are encouraged to enjoy the entertaining videos on our multimedia screen.

7pm is showtime on Fridays and Saturdays! The show includes original and cover songs and backstage stories, and surprises. John will feature songs from his twelve albums, tales from his Las Vegas shows, television variety appearances, and his roles in Walt Disney movie musicals. Each song is enhanced using our multimedia video screen. It's an evening of comedy, inspiration, and nostalgia. And each show is unique!

>>John will be supported at his shows by bass player John Petruzzelli. Here's a bit about (the other) John: John Petruzzelli is a multi-instrumentalist who has taught and performed in Carroll Country region for the last twenty years. He holds two degrees, one in recording technology and another in jazz studies. John owns and operates a recording studio in Wolfeboro where he engineers and coaches aspiring artists in all avenues of music. Growing up by the lake, under the banner of the Great Waters music festival, John witnessed some legendary musicians come through the town of Wolfeboro, stars like Chuck Mangione, John Pizzarelli and Bradford Marsalis inspired him to play and perform at any chance he could. At Club Sandwich, JP will support JD on upright bass, providing a solid foundation, and a complimentary musical voice to showcase some of America's greatest tunes.

After the show you can say hi to John, take selfies, and of course he'll be glad to autograph any merchandise purchased at our gift shop. Admission is $35 in advance and at the door (unless otherwise stated). Livestream tickets are $10. https://www.johndavidson.com/weekendshows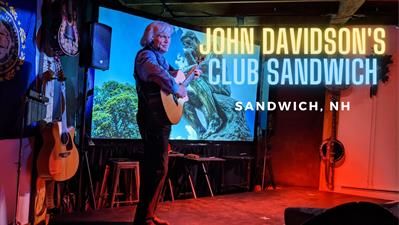 Live Music at Twin Barns June 7th
Friday 6pm-9pm | Twin Barns Brewing Company | 194 Daniel Webster Highway Meredith
Swing by the barn & join the fun!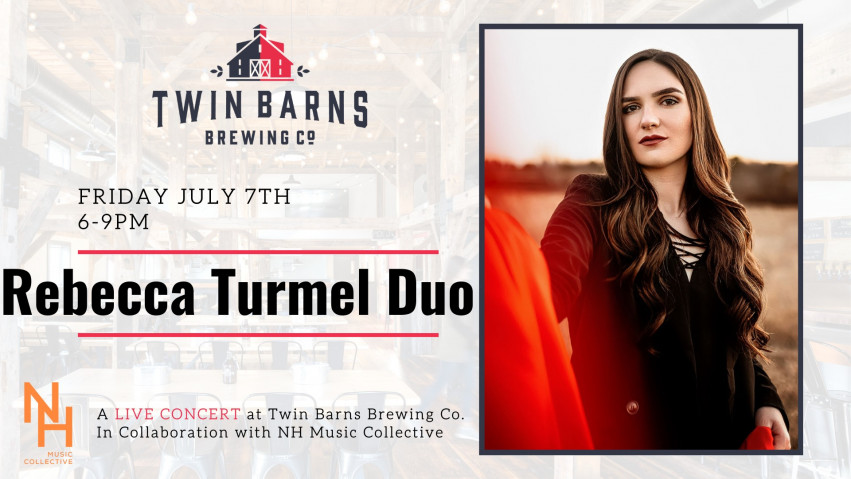 Live Music at Twin Barns July 8th
Saturday 3pm-6pm | Twin Barns Brewing Company | 194 Daniel Webster Highway Meredith
Swing by the barn & join the fun!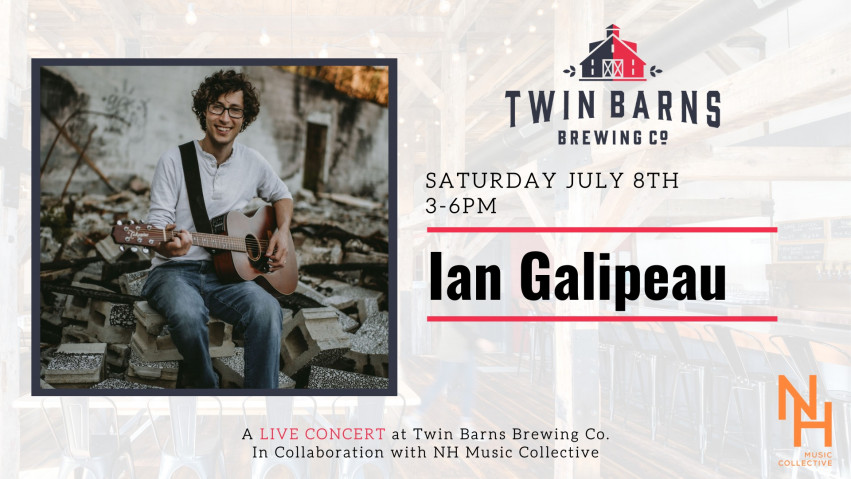 Flea Market & Craft Fair July 8th
Saturday 8am-2pm | Center Harbor Congregational Church | 52 Main Street, Center Harbor
The Center Harbor Congregational Church, United Church of Christ, will be holding its annual Flea Market & Craft Fair on Saturday, July 8, on the grounds of the church. This popular summertime event attracts vendors from near and far. There will be a wide variety of hand-crafted items (home décor, jewelry, maple syrup, antiques, cards, artwork, and woodcrafts to name a few) and a yard sale area sponsored by the church. There are still vendor spaces available to rent. In addition, visitors can enjoy hot dogs, drinks, and strawberry shortcake at the café seating under the trees.
Barnstead Farmer's Market July 8th
Saturday 9am-1pm | Twin Barns Brewing Company | 194 Daniel Webster Highway Meredith
Join us every Saturday starting June 3rd, from 9AM-1PM at the Parade Church in Barnstead, just a minute off route 28.

The Barnstead Area Community Farmer's Market promotes local foods and handmade products from June through the end of September.
Promoting locally grown produce and handmade products to the area towns and communities....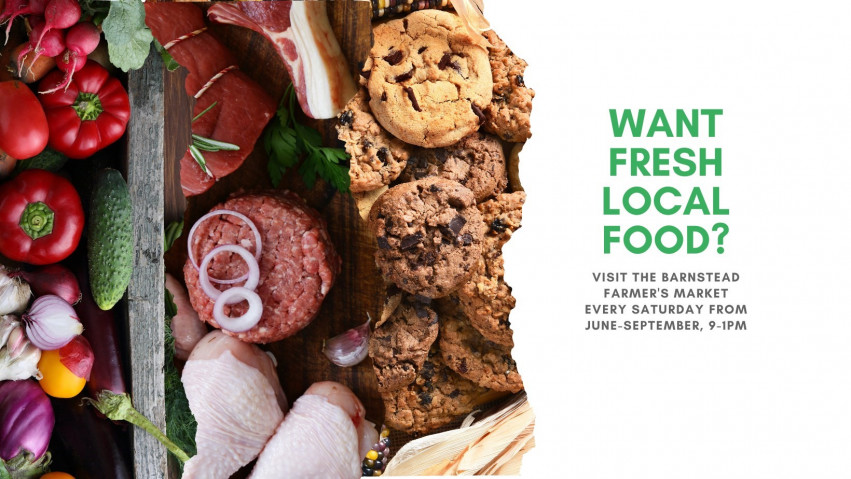 22nd Anniversary HK Powersports Land & Lake Poker Run for Easterseals NH July 8th
Saturday 9am-5pm | The NASWA Resort in Laconia, plus checkpoints around the lake
What is a Poker Run? A whole lot of summer fun for a good cause, that's what! Participants travel by land or lake, stopping at checkpoints to pick up poker cards sealed in envelopes. Players go to all stops in order to build their hand, with The NASWA Resort in Laconia being the final card pickup location and stop for all players. Once at the final stop, judges open the envelopes containing the cards. The best land hand, the best lake hand, and the best high-roller hand all win cash prizes. The 22nd Anniversary HK Powersports Land and Lake Poker Run, dedicated to the memory of Peter Makris, benefits Easterseals New Hampshire's 11 core programs and the over 19,000 New Hampshire neighbors of all ages and varied abilities who depend on them to live, learn, work, and play to the fullest. Join us this year for our Pirate themed event and come dressed as your favorite marauder and enjoy the Buccaneer Bash at The NazBar! Thanks to the generosity of many Lakes Region merchants like HK Powersports, Mix 94.1 FM, The NASWA Resort, and Irwin Marine, the Poker Run went from raising $18,000 the first year to raising over $1.67M for Easterseals NH and the clients they serve in our 22 year history!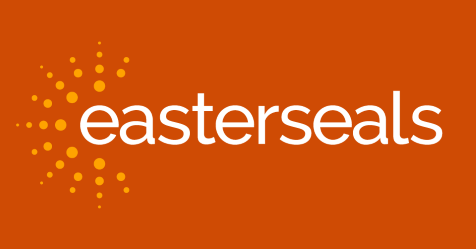 Changing the way the world defines and views disabilities by making profound, positive dif...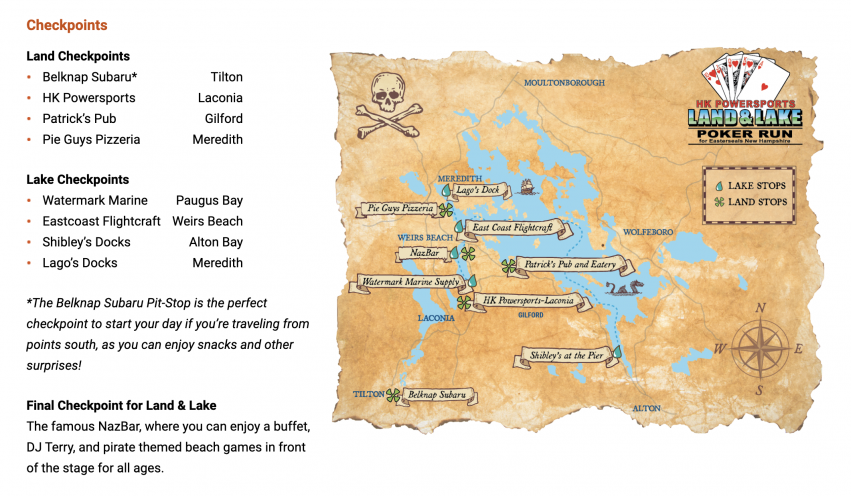 Bristol Farmer's Market July 8th
Saturday 9am-2pm | Mill Stream Park | NH Rout 3A Bristol
Vegetables - Fruits (in season) - Bacon - Chicken - Eggs - Baked Goods (quick breads, cookies, tarts, cakes, muffins, pies, breads, bagels) - Homemade Doggie & Horses Biscuits - Fly Fishing Lures - Quilts - Handmade Jewelry - Baskets - Amazing Woodworking of all kinds - Stuffed Animal Toys - Stuffed Toys with Accompanying Book - Aprons - Vera Bradley look-a-like totes - Cross body bags - Bird & Bat Houses - Accent Tables - Cutting Boards - Fresh Cut Floral Arrangements - Perennials - Garden Plant - Framed Photography - Semi-precious & Fresh Water Pearl Jewelry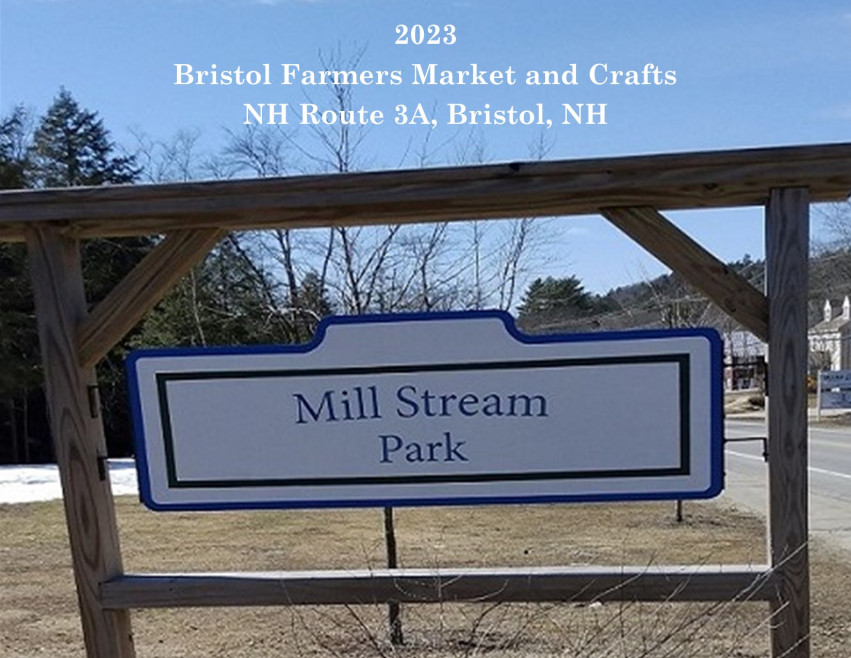 Malibu Boats Rider Experience North 2023 July 8th
Saturday 9am-2pm | Weirs Beach, Laconia NH

The Malibu Rider Experience is a watersports filled weekend for ALL ability levels with family-friendly instruction and competition. Saturday is an opportunity to LEARN wakeboarding or wakesurfing for the very first time or to get tips on a new trick from one of the Malibu Boats Pro athletes on hand. We welcome all to come get on the water with us. Sunday is the Regional Championships to qualify riders from Nationals – with divisions for all ages and abilities, you can come compete yourself in this fun first competition or claim a spot on the shoreline to watch the action!
Step 1 – Register for the event! If you register for the Regional Championships contest, your demo/practice on Saturday is included in your entry fee, there's no need to purchase both. If you just want to get on the water for a demo to ride with the pros or get some instruction, you should purchase the Shreddin' Saturday option.
Step 2 – Once you've registered for the event, if you wish you may go ahead and schedule your demo session for Saturday. If you do not reserve a time, we will fill boats on a first come first serve basis
MALIBU RIDER EXPERIENCE F.A.Q.
What is Shreddin' Saturdays & how does it work?
Shreddin' Saturday's is just what it sounds like, a Saturday for shredding on the water! You can make this day whatever you'd like:
-Never gotten up on the water before and want to learn?
-Already know how to ride but want to demo some new equipment?
-Curious about the latest Malibu Noats models?
-Want to learn how to set your boat up?
-Want to get familiar with the wake before the Regional Championship
-An opportunity to finally stick that trick you've been working on with instructions from the pros.
This day is truly whatever you want it to be. If you're entering into the Regional championships, access to this day is included in your entry fee. If you want to do Shreddin' Saturday a la carte, that's $35
We schedule out the demos on Shreddin' Saturday to be first come, first served. We'll have two boats running. Each rider gets about 10-15 minutes on the water. The time each boat load will be out varies pending the number of riders on board. New for this season, you can go ahead and reserve your demo spot online here. Note that if you miss you're scheduled time we'll do our best to fit you in the next available time slot.
If you have parents or friends that want to ride along with you, we allow that free of charge based on space available, they'll just need to sign a waiver on site.
*Note, Freeride Friday & Shreddin' Saturdays are the same event, the only difference is the day they're taking place on.
What is the Regional Championships? Who can enter?
Don't let the name of the event intimidate you! This is a grassroots amateur event, anyone is eligible to enter. We've got divisions for both wakeboard, Wakeskate, adaptive and wakesurf. Each year without fail we see this event be the very first contest ever for many, many competitors!!
If you're looking to qualify for Nationals, you must do that through your respective region which you can find here, however you're able to ride for fun in all of the Regional Championship events.
How do I know if I'm good enough to compete?
Without a doubt you're good enough to get out there! Multiple times we've seen riders learn on Shreddin' Saturday and love it so much they enter their first contest the following day! These contests are about getting out on the water together and having FUN. If you're willing to get out on the water and have fun, you're good enough. We see a little bit of all ability levels at each and every event – which is one of the things we love so much about these. We invite you to enter and join us on the water!!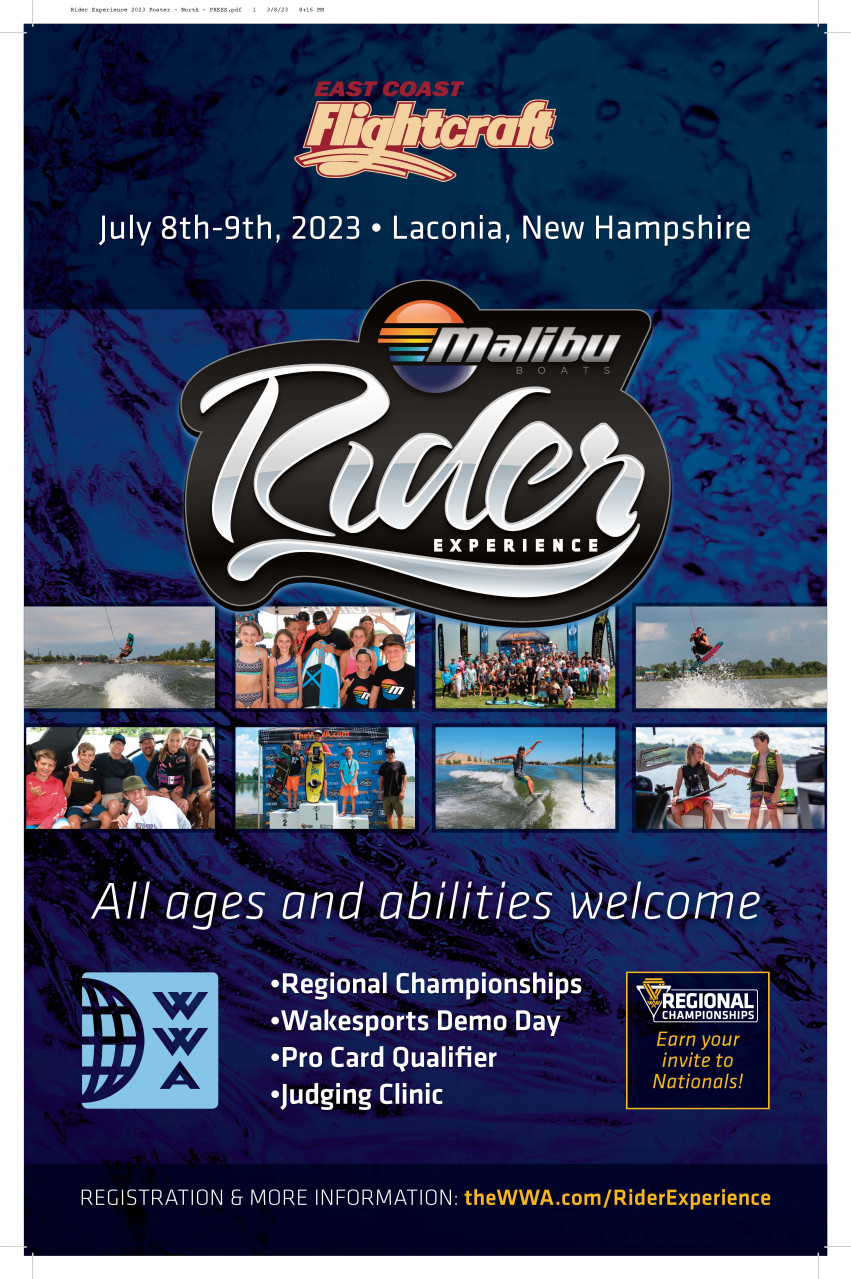 Live Music in the Garden July 8th
Saturday 3pm-6pm | Hermit Woods Winery & Eatery| 72 Main Street, Meredith
Join us every Saturday (weather permitting) for live music in the Garden at 62 Main.
Enjoy BBQ from Angry Hog BBQ, Hermit Woods wine and wine slushies, and locally crafted beer.
July 08 Julia Velie
July 15 Colin Hart
July 22 Tim Hazleton
July 29 Holly Furlone
Aug 05 Mark Dionne
Aug 12 Julia Velie
Aug 19 Colin Hart

The Music of Queen at the Big House July 8th
Saturday 8pm-11pm | The Big House | 322 Lakeside Ave, Laconia
Jesse Agan - The Music of Queen is coming to the The Big House on Saturday July 8th! Join the band as they take you on a journey with iconic songs like "We Will Rock You", "We Are The Champions", "Another One Bites The Dust", "Bohemian Rhapsody", and many more!
$35/ticket - Eventbrite LINK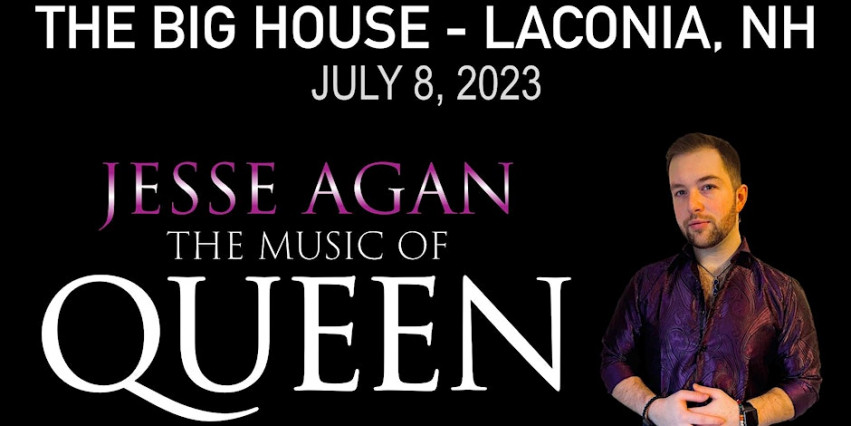 Selling Your Home?
Get your home's value - our custom reports include accurate and up to date information.
Get Home Value