Lake Life Local Events June 12th - June 18th
100th Annual Bike Week June 12th - June 18th
Monday - Sunday | Weirs Beach, Laconia
It's the 100th year of Bike Week! Celebrations continue all week down on the Weirs Beach Boulevard!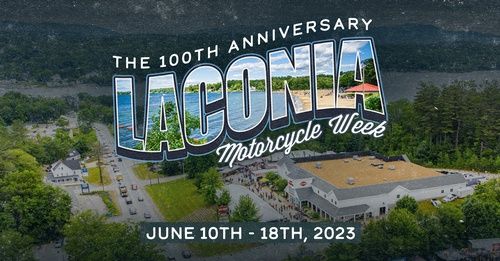 Wing Night at Tower Hill June 12th
Monday 5pm-11:45pm | Tower Hill Tavern | 264 Lakeside Ave Laconia
Jumbo wings with choice of sauce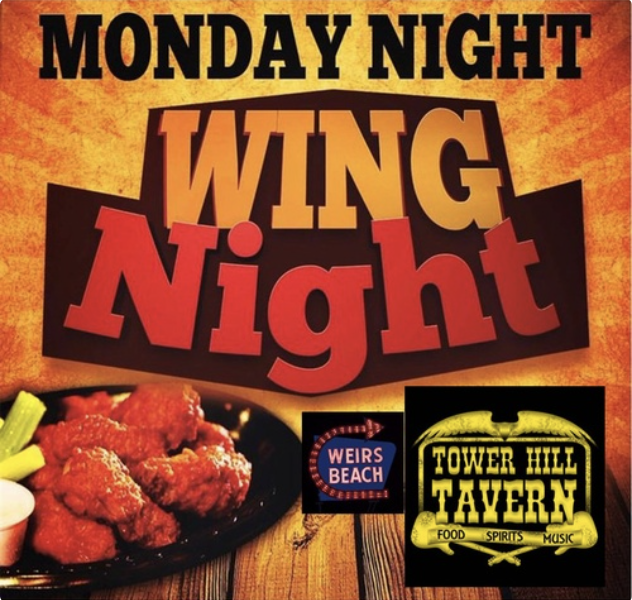 Open Mic at Patrick's June 12th
Monday 6pm-8pm | Patrick's Pub & Eatery | 18 Weirs Road Gilford
Paul Luff hosts an evening of fantastic open mic music. Please contact Paul Luff at [email protected] to reserve a spot to perform. It's a great night with many talented musicians from 6pm-8pm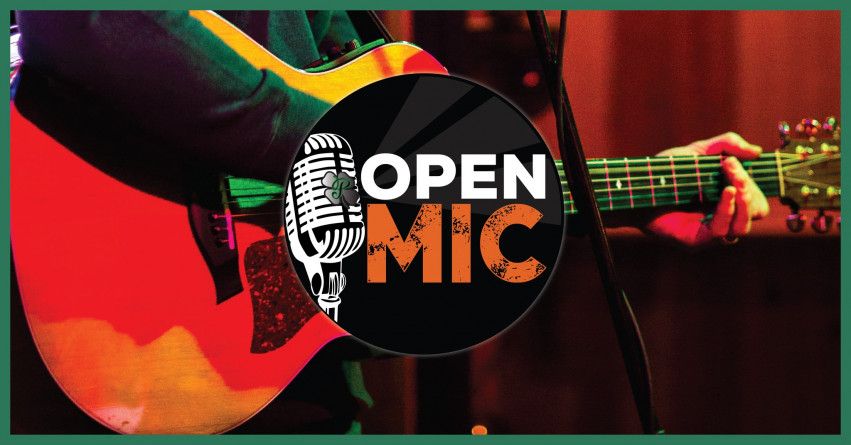 Trivia at Witches Brew June 12th
Monday 7pm-9pm | Witches Brew Pub | 59 Doe Ave. Weirs Beach, Laconia
Best Trivia on the Lakes Region - 7 Rounds: - 4 General Knowledge - Picture Round - Matching Round - Crossword Round Double-down feature - if you are feeling SMART! 1st Place - $25 Gift Cert. 2nd Place - $15 Gift Cert. 3rd Place - $10 Gift Cert.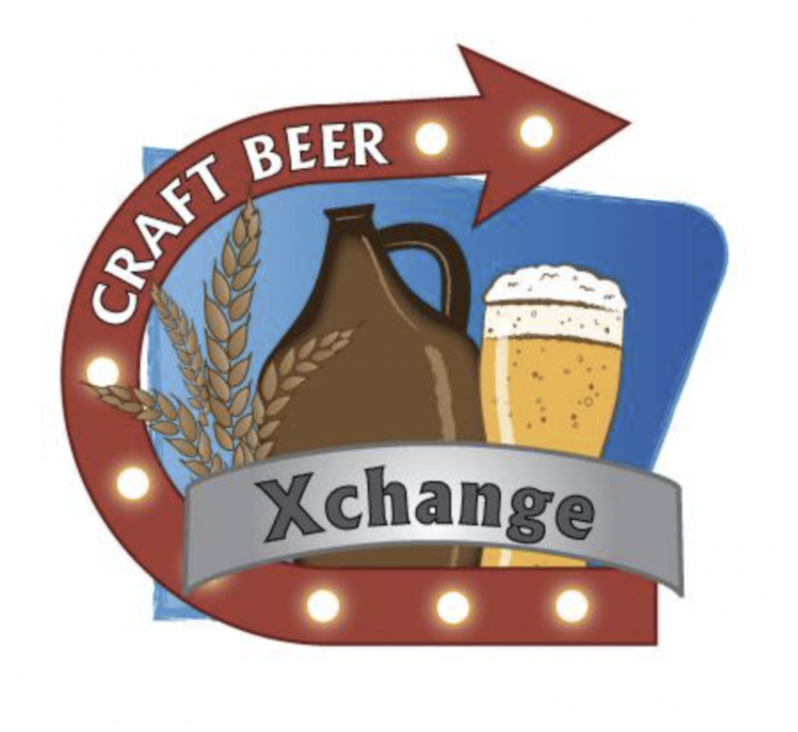 Trivia at Twin Barns June 14th
Wednesday 6pm-8pm | Twin Barns Brewing Company | 194 Daniel Webster Highway Meredith
Swing by the barn & join the fun!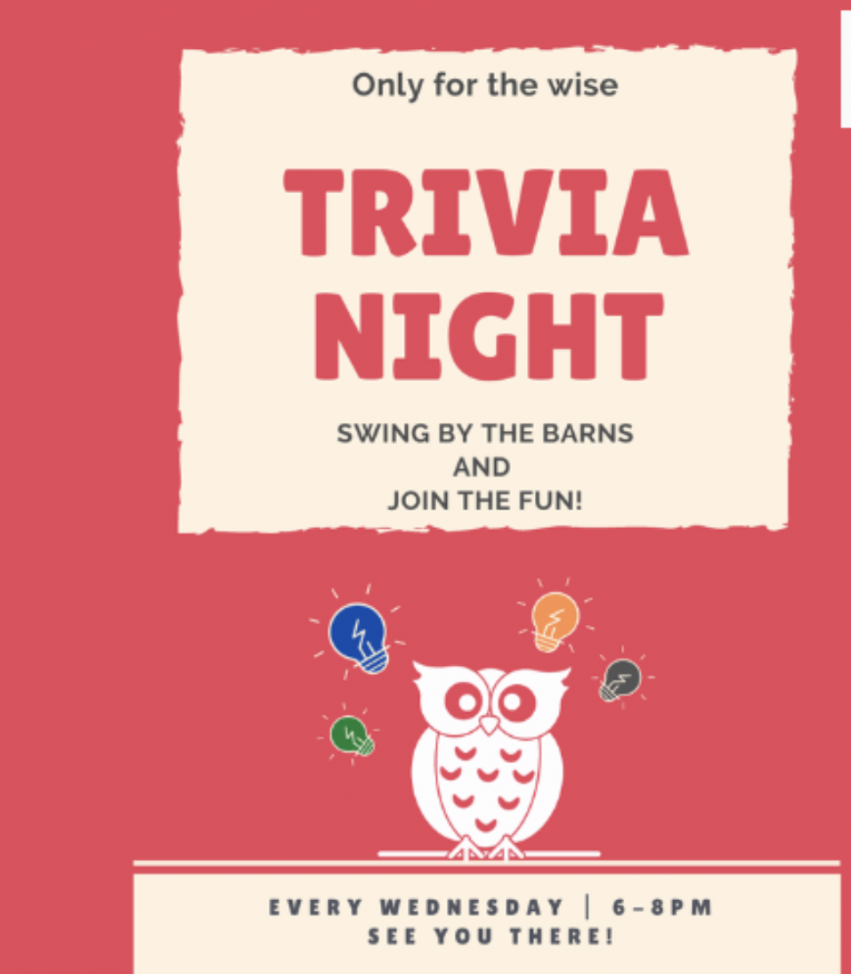 Henry LaLiberte Live, Trio @ Foster's Tavern June 14th
Wednesday 6pm - 9pm | Foster's Tavern | 403 Main Street, Alton Bay
Hey everyone, it's Bike week and to really get you in the mood/feel of the week, Foster's, located in beautiful Alton Bay NH, across the street from Lake Winnipesaukee, is having my Trio play there to really get the week into gear! I know a lot of you have seen me play here solo, and sang along to so many tunes I play, but here's your chance to come and rock it out with the Trio to all your favorite tunes from all different eras and genres.
How about some Lynyrd Skynyrd, Rolling Stones, BTO, SRV, John Cougar, Brian Adams, Poison, Billy Joel, Matchbox 20, Goo Goo Dolls, Tonic, Gin Blossoms, 3 Doors Down, LIT, and SO many more, and yes, even some country tunes if my NE country fans show up!
So, I promise you this is an event you do not want to miss!
So, whether you're on 2, 3, or even 4 wheels that week, stop on by for a great meal, cold beverage, and of course some great tunes!!
Hope to see you there!!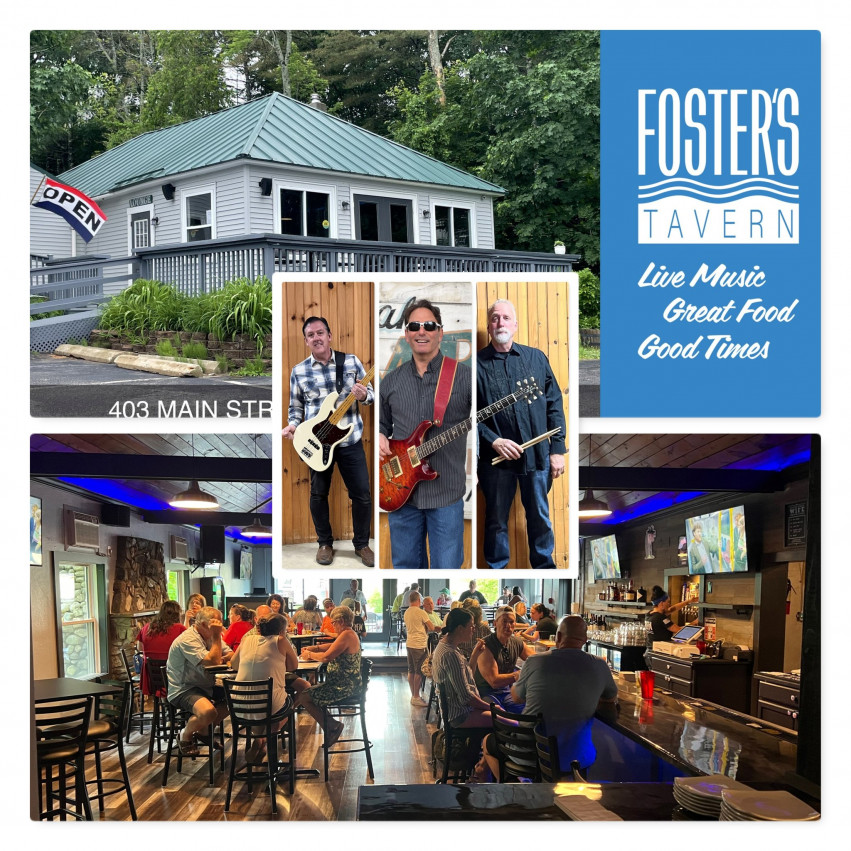 Trivia Night at Tower Hill June 14th
Wednesday 7pm-9pm | Tower Hill Tavern | 264 Lakeside Ave Weirs Beach
Team Play Trivia every Wednesday Night!
Game Time Trivia hosts a great version of general Knowledge trivia including Music and entertainment questions. Prizes for top 3 teams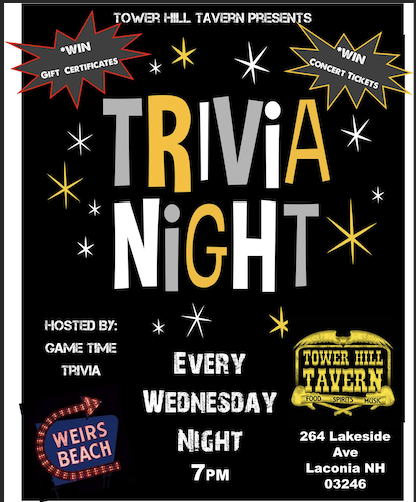 Wings & Pint Night at Twin Barns June 15th
Thursday 4pm-9pm | Twin Barns Brewing Company | 194 Daniel Webster Highway Meredith
Come by Twin Barns Brewing Company for some wings and pints. Your choice of Garlic/Parm. Buffalo, BBQ or Nashville Hots. They all pair very well with a proper beer, raised in a barn.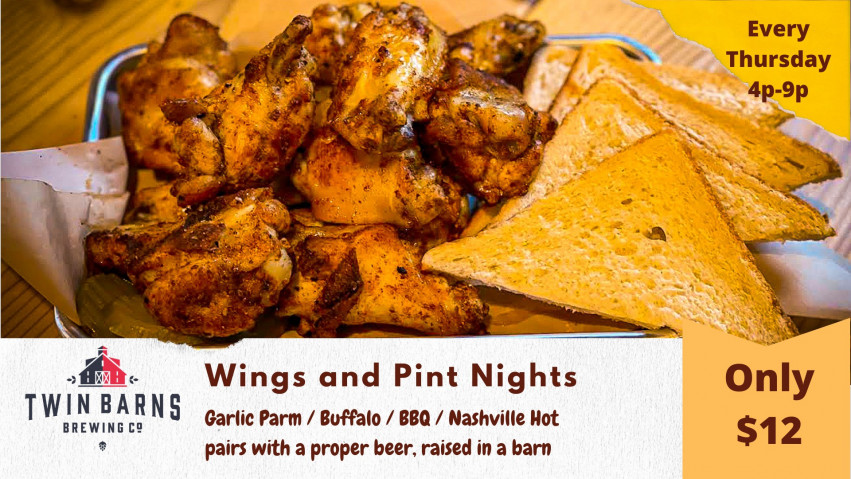 Live Music at Patrick's June 15th
Thursday 6pm-8pm | Patrick's Pub & Eatery | 18 Weirs Road Gilford
Live music hosted by Don "Sev" Severance with weekly guest musicians, performing a mix of soft rock, reggae and smooth jazz instrumentals.
Start your weekend early with live music from Sev and COMPANY.
Visit www.patrickspub.com/events to see the featured artist!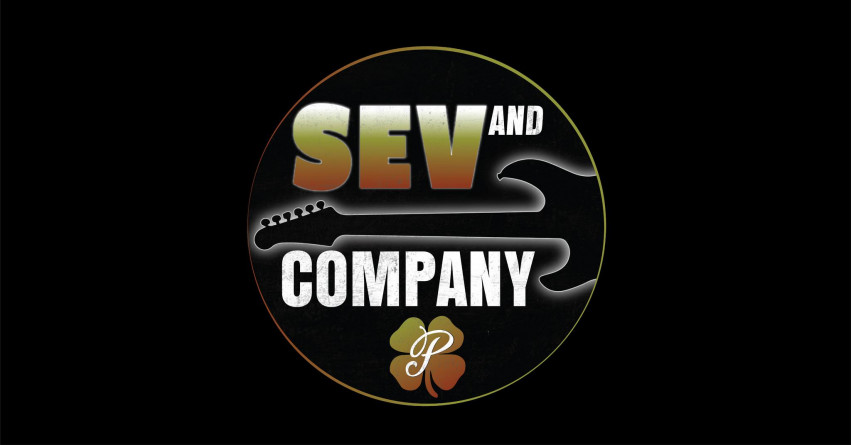 Corn Hole at Hobbs June 15th
Thursday 6:30pm | Hobbs Brewing Company | 765 NH RT 16, Ossipee
Join Carroll County Cornhole at Hobbs Tap Room every Thursday night for a weekly cornhole tournament!
$15 per person, 3 rounds of round robin switchholio (3 qualifying games with random partners every game) into a double-elimination playoff bracket.
Weekly tournament is open to the public; register in advance via the Scoreholio app (search Carroll County Cornhole), or upon arrival. Cash prizes weekly for the top scoring teams! Limited to 40 players per week, so register early!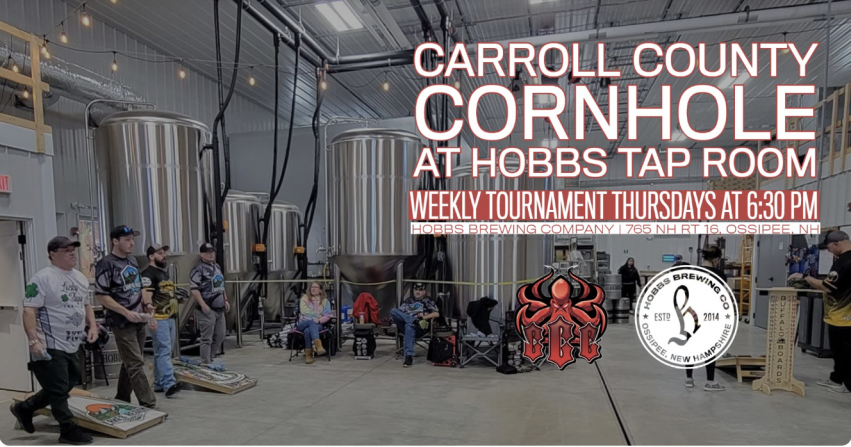 Katie O'Connell at Club Sandwich June 15th
Thursday 7pm - 9pm | 12 Main St, Center Sandwich, NH
Katie O'Connell returns to John Davidson's venue in beautiful Sandwich, NH. A true listening room experience in a converted barn, hosted by John.
-------------
Katie is a singer, poet, yogi, and nature girl who is as happy to jam around a campfire as she is to be up on the stage. Katie grew up right here in little Sandwich, NH, singing her way through local musicals, at pubs in Ireland while living overseas, performing with the Lakes Region Music Festival, and recording and performing with her band The Starlight Honeys. Katie plays guitar, Irish penny whistle, and is known to bang on a hand drum, but her principal instrument has always been her voice, once described by a fan as "smooth dark chocolate," versatile enough to cover Joni Mitchell, Kate Wolf, Gillian Welch, and Bob Dylan all in one set, so come on out for an evening of your favorites. Katie will be joined with fellow Starlight Honeys buddy, Roger Sorlien. https://www.thestarlighthoneys.com/

https://clubsandwich.ticketleap.com/katie061523/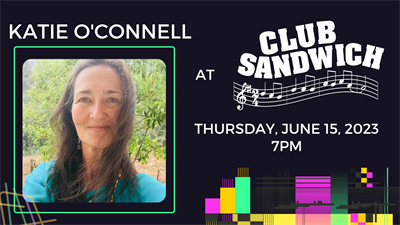 Adventure Time Trio at Hermit Woods June 15th
Thursday 6pm-9pm | Hermit Woods Winery & Eatery| 72 Main Street, Meredith
The Adventure Time Trio, with Brooke Sofferman, Drums; Rick Stone, alto saxophone; and Sean Farias, bass is an energetic, modern jazz trio. Their interplay is often ESP-like, each finishing each other's thoughts and ideas.
Endorser of Sonor Drums, Istanbul Agop Cymbals and Vater Percussion, drummer and composer Brooke Sofferman is active on the Boston and New York jazz scene. With 5 CD's out under his own name and dozens of rave reviews from publications like the Boston Globe and Downbeat, he also an in demand teacher. He has been teaching at the New England Conservatory of Music, Berklee and UMass Boston. His original bands "The Sofferman Perspective", "The Adventure Time Trio" and an organ duet entitled "Lean 2" keep him busy along with the demand for Brooke as a sideman.
Rick Stone (alto saxophone) has performed and recorded with the Either/Orchestra, Jazz Composers' Alliance Orchestra, Bob Brookmeyer, and many others. Rick taught jazz ear training and saxophone at the New England Conservatory of Music, as well as jazz ear training, saxophone, and small ensembles at New England Conservatory School of Continuing Ed.
Sean Farias (bass) originates from the New England area where he mostly performs and teaches. He can be heard performing with an eclectic array of performers throughout that area ranging in styles from jazz, avant garde, celtic, folk, pop/rock, and landscaping. Sean has performed throughout the US, Canada, Europe and South Korea and currently teaches at the Rivers School Conservatory.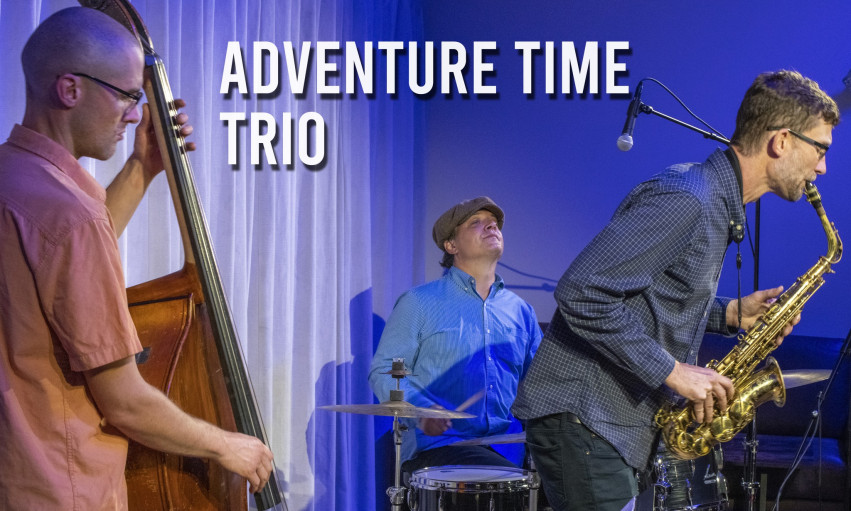 Piano Night at Hermit Woods June 16th & 17th
Friday and Saturday 6pm-9pm | Hermit Woods Winery & Eatery| 72 Main Street, Meredith
Join us from 6:00 to 9:00 on most Friday and Saturday nights for live piano music in the Loft. Hermit Woods is proud to have acquired one of the finest instruments around for a venue of our size, a Yamaha C3 Grand Piano, and we look forward to sharing its beautiful sound with you and showcasing some of our finest local and regional pianists. Enjoy a glass of our wine or a wine flight, a beer from one of New Hampshire's finest breweries, along with a light meal from our eatery, voted Best Sandwiches in the Lakes Region in 2021.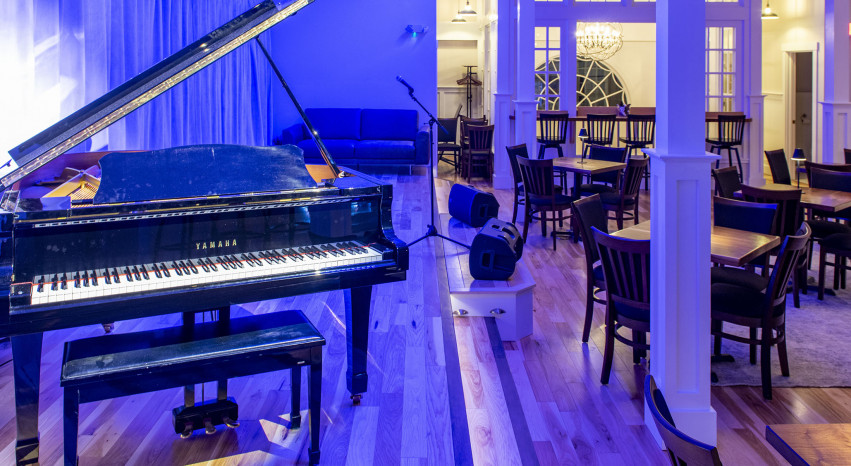 Music in the Park June 16th
Friday 5:30pm - 8pm | Hesky Park | Meredith
Once again it's time for "Music by the Lake". Kevin and Kitty Boyle will once again be hosting Open Mic Concerts at Hesky Park in Meredith.Musicians sign up starting at 5:30 pm on Friday evenings. Music will begin at 6:00 pm and go until 8:00 pm (dusk). The music is an eclectic mix of folk, americana, pop, country. Something for everyone. Bring Chairs, picnics, snacks, beverages for a laid back, relaxing evening Lakeside.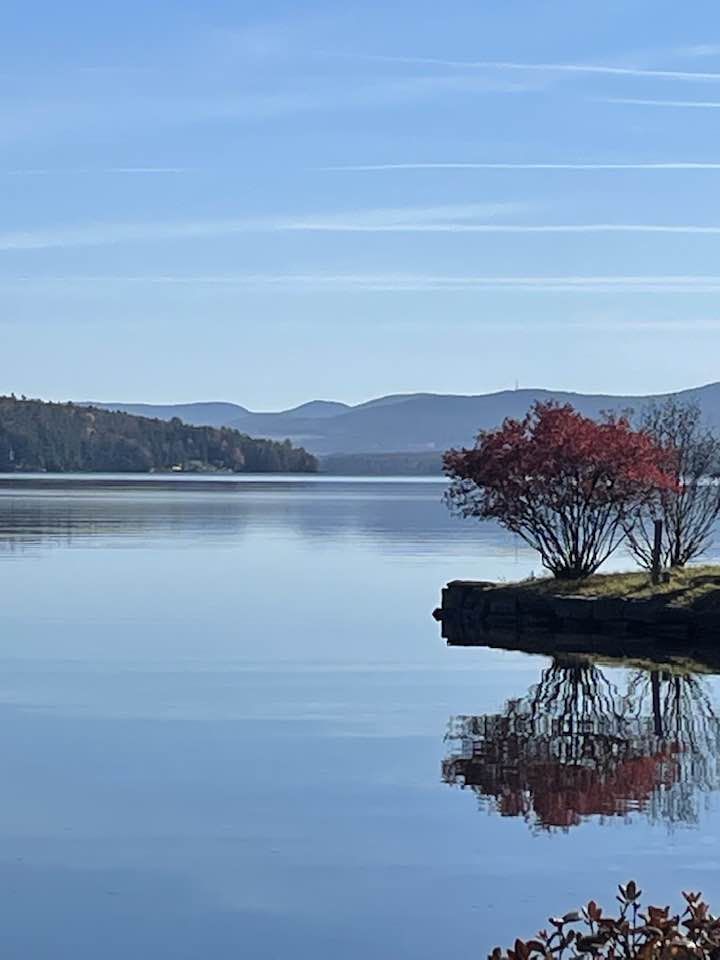 John Davidson's Club Sandwich June 16th
Friday 7pm - 9pm | 12 Main St, Center Sandwich, NH
Club Sandwich season 3 will run from June 2 through October 21, 2023, Doors open at 6:30pm for the pre-show presentation. Folks are encouraged to enjoy the entertaining videos on our multimedia screen.

7pm is showtime on Fridays and Saturdays! The show includes original and cover songs and backstage stories, and surprises. John will feature songs from his twelve albums, tales from his Las Vegas shows, television variety appearances, and his roles in Walt Disney movie musicals. Each song is enhanced using our multimedia video screen. It's an evening of comedy, inspiration, and nostalgia. And each show is unique!

>>John will be supported at his shows by bass player John Petruzzelli. Here's a bit about (the other) John: John Petruzzelli is a multi-instrumentalist who has taught and performed in Carroll Country region for the last twenty years. He holds two degrees, one in recording technology and another in jazz studies. John owns and operates a recording studio in Wolfeboro where he engineers and coaches aspiring artists in all avenues of music. Growing up by the lake, under the banner of the Great Waters music festival, John witnessed some legendary musicians come through the town of Wolfeboro, stars like Chuck Mangione, John Pizzarelli and Bradford Marsalis inspired him to play and perform at any chance he could. At Club Sandwich, JP will support JD on upright bass, providing a solid foundation, and a complimentary musical voice to showcase some of America's greatest tunes.

After the show you can say hi to John, take selfies, and of course he'll be glad to autograph any merchandise purchased at our gift shop. Admission is $35 in advance and at the door (unless otherwise stated). Livestream tickets are $10. https://www.johndavidson.com/weekendshows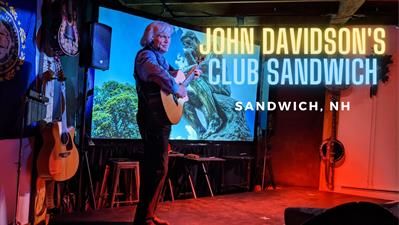 Live Music at Defiant Records June 16th
Friday 6pm-8:30pm | Defiant Records & Craft Beer| 609 Main Street, Laconia
Join us for a night of great music and great beer as the very talented Mike Loughlin brings his original rock tunes to the house!!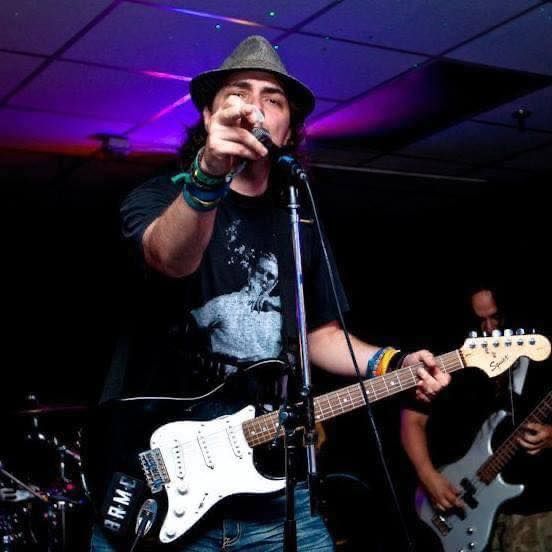 Live Music at Twin Barns June 16th
Friday day 6pm-9pm | Twin Barns Brewing Company | 194 Daniel Webster Highway Meredith
Swing by the barn & join the fun!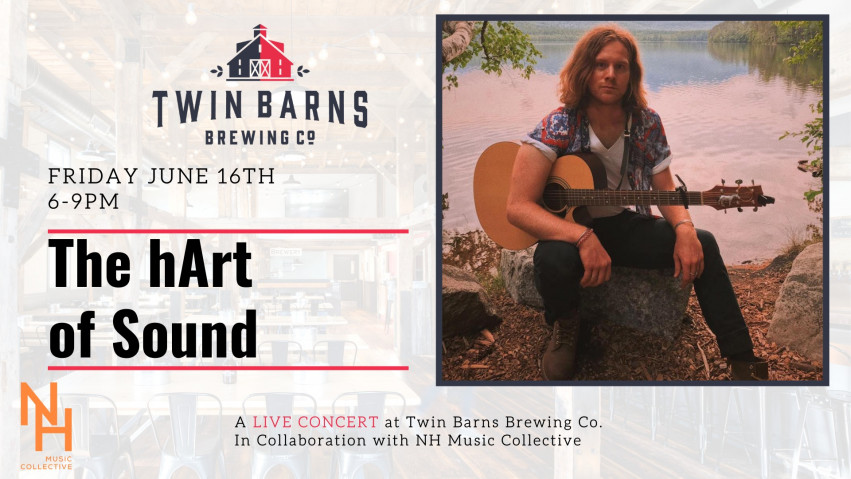 Live Music at Twin Barns June 17th
Saturday 3pm-6pm | Twin Barns Brewing Company | 194 Daniel Webster Highway Meredith
Swing by the barn & join the fun!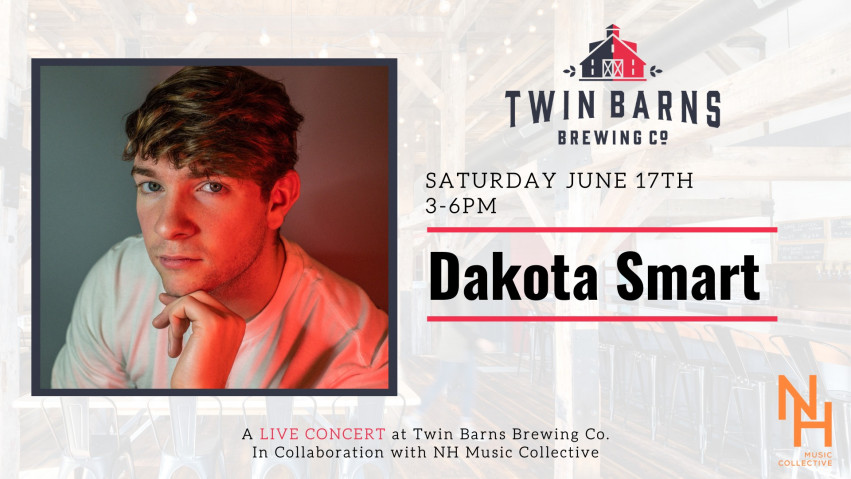 Barnstead Farmer's Marketing June 17th
Saturday 9am - 1pm | Barnstead Farmers Market | 1 Parade Circle, Barnstead
Join us every Saturday starting June 3rd, from 9AM-1PM at the Parade Church in Barnstead, just a minute off route 28.

The Barnstead Area Community Farmer's Market promotes local foods and handmade products from June through the end of September.
Promoting locally grown produce and handmade products to the area towns and communities....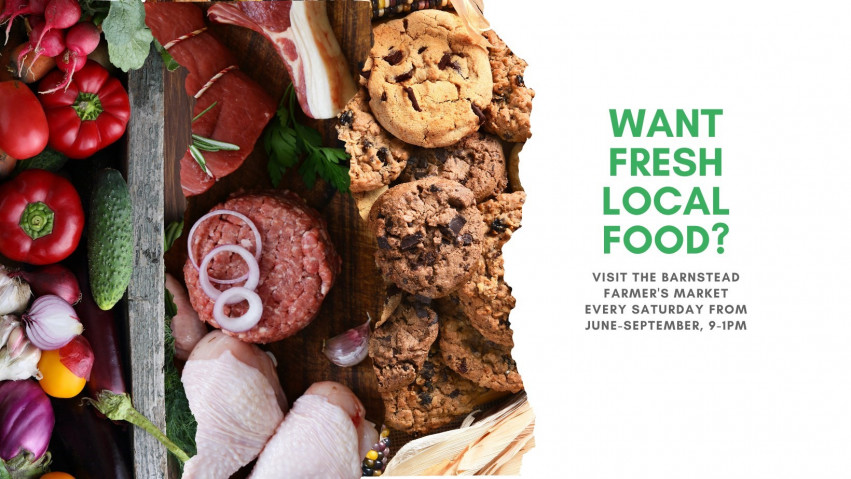 Karaoke Contest June 17th
Saturday 4pm - 8pm | Tavern 27 | 2075 Parade Road in Laconia
Join DJ Ghoulay for Karaoke in honor of Bike Week!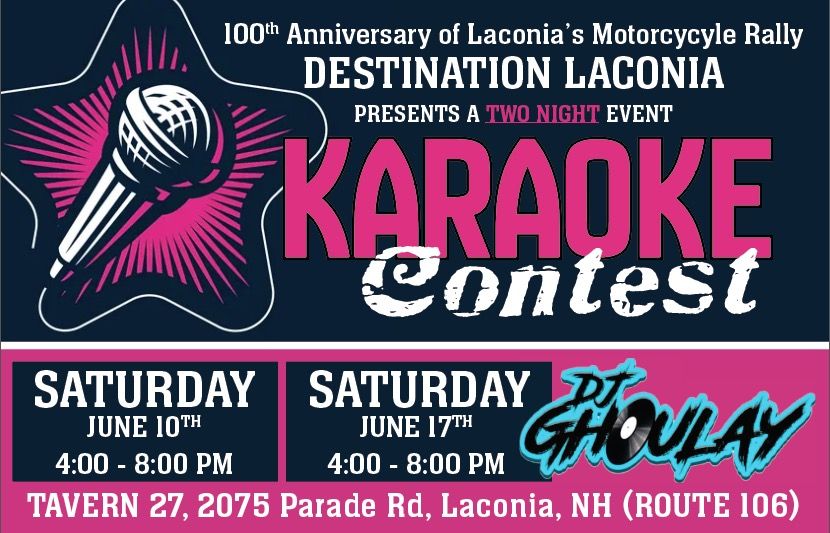 Selling Your Home?
Get your home's value - our custom reports include accurate and up to date information.
Get Home Value