Lake Life Local Events June 13th-19th
Game Time Trivia at Hobbs Tavern June 13th
Monday 7-9pm | Hobbs Tavern | 2415 White Mountain Highway, West Ossipee
Swing by Hobbs Tavern on Mondays at 7pm for Game Time Trivia. Great Prizes!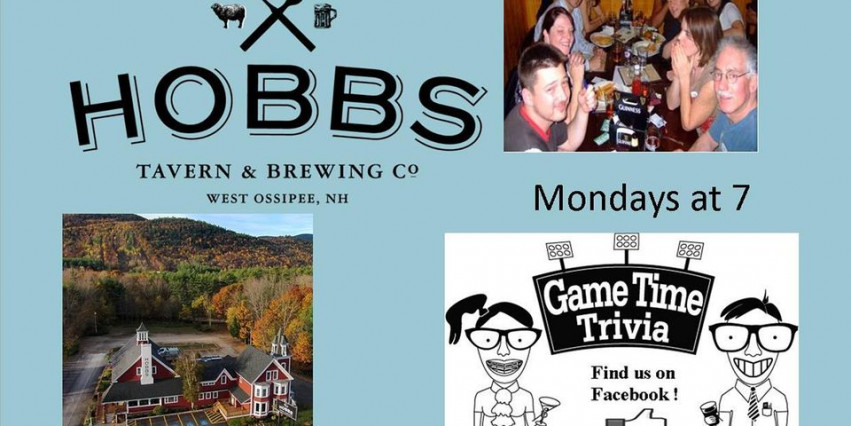 Food Truck Tuesday with Full Circle Food Truck and Tracy Girl June 14th
Tuesdays 11am-2pm | Lake Life Realty HQ | 87 Whittier Hwy, Moultonborough
Food Truck Tuesdays are back! Stop in at Lake Life HQ for some delicious food!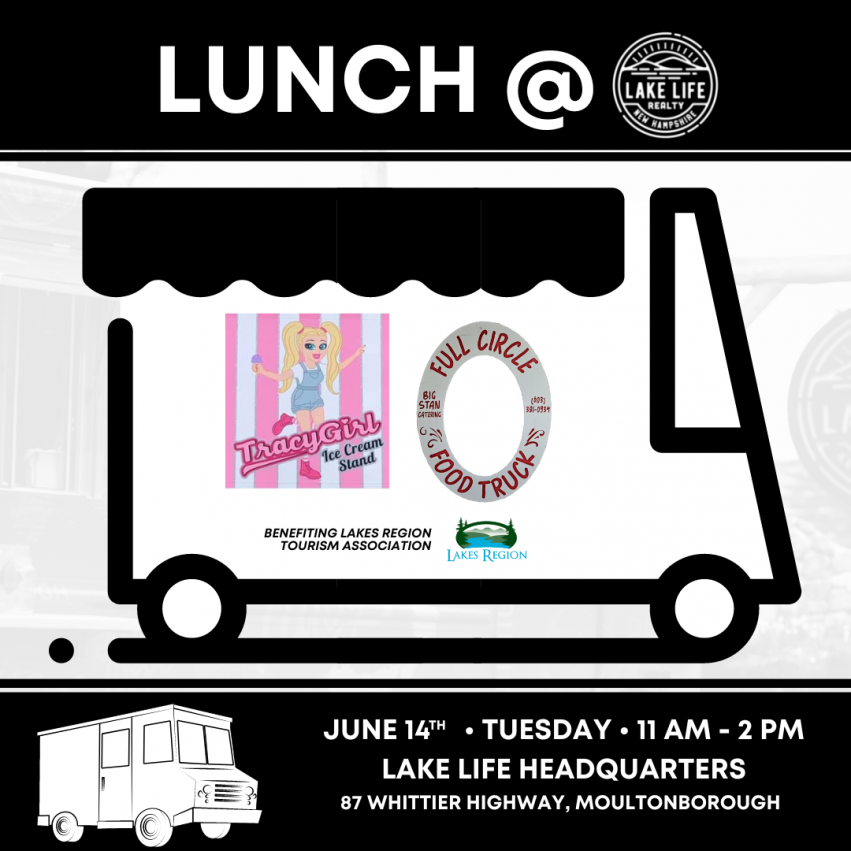 Land, People, and Property at Castle in The Clouds June 14th
Tuesdays 10am | Castle in The Clouds| 455 Old Mountain Road, Moultonborough NH
Join us on a walk around the -property to learn about the extensive history witnessed here – from our geological significance to our cellar holes, to how Tom & Olive used the property, and how we use it now.
This walk is $12 per participant, and pre-registration is required. Capacity is limited!
Please note that the walk will include a slight incline, and uneven grounds, and last about 60 minutes.
Visit Castle in The Clouds website for more details!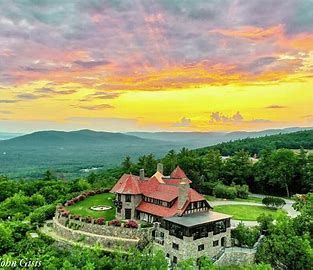 Watercolor Workshop with Pat Edsall June 15th
Wednesdays 1-3pm | Lakes Region Art Gallery | 120 Laconia Rd Suite 300 Tanger Outlets, Tilton
With Pat Edsall
Call 603-472-3733 or email [email protected] to pre-register with Pat and save yourself a spot at the table!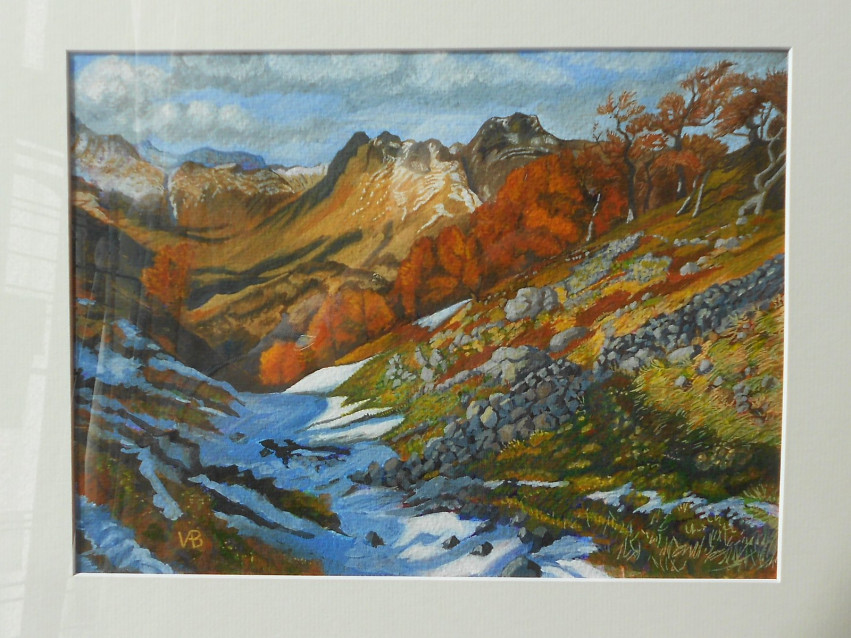 World Tavern Trivia Night at the Bob House June 16th
Thursdays at 6:00pm | The Bob House | 520 Whittier Hwy, Moultonborough
Join us every Thursday night until May!
Visit us at www.thebobhouseandreelntavern.com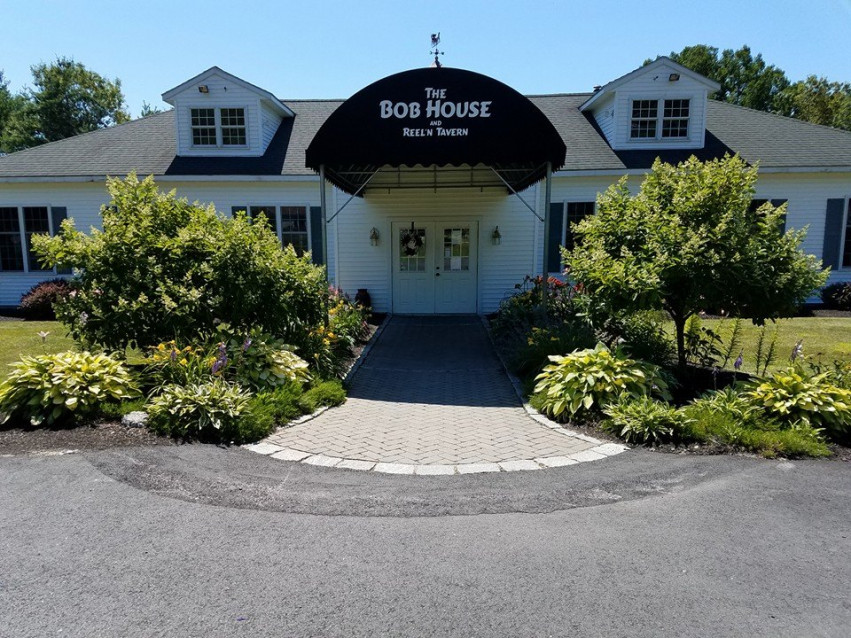 Garden Tour at Castle in The Clouds June 17th
Saturday 9:30 am| Castle in The Clouds | 455 Old Mountain Road, Moultonborough NH
Join Castle in The Clouds Gardener, Gretchen Large in touring both Lucknow's historic and modern garden landscapes and leave with some general gardening tips and tricks for you to use at home! Gretchen is excited to share her passion for gardening – displayed in the beautiful and thoughtfully designed outdoor spaces around the Castle – with you. She even has her own business called The Random Gardener!
Visit Castle in The Clouds website for more details!

Live Music June 17th
Friday 6-9pm | Twin Barns Brewing Company | 194 Daniel Webster Hwy, Meredith
Mikey G performing live!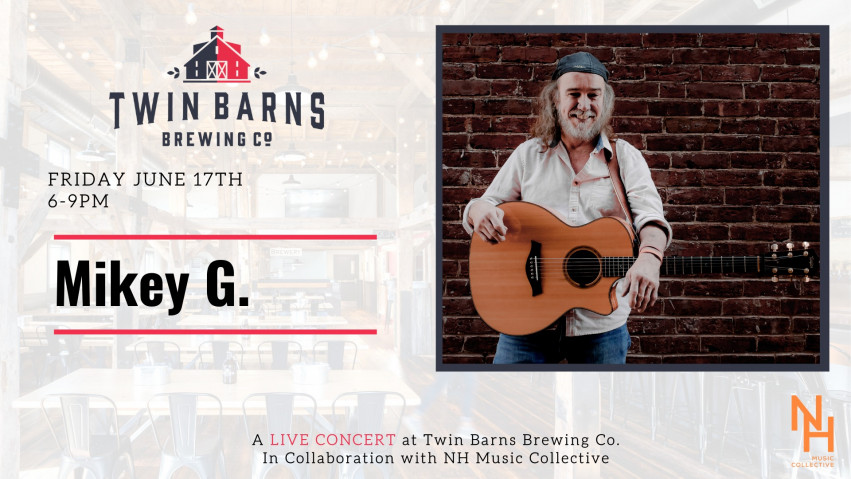 Village Pizza Cruise Nights in Bristol June 17th
Fridays 6-8pm | Village Pizza | 825 Lake Street, Bristol NH
Village Pizza Cruise Night Friday evenings at Village Pizza of Bristol hosted by Newfound Cruzers.
Raffles, Door Prizes, Parade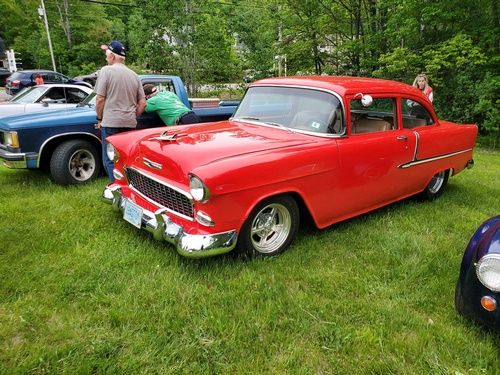 Piano Night in the Loft at Hermit Woods June 17th
Friday 7-9pm | Hermit Woods Winery & Deli | 72 Main St, Meredith
Join us for live piano music!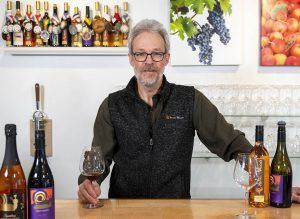 Live Music at Patrick's Pub June 18th
Saturday 4-6pm|Patricks Pub and Eatery | 1 Weirs Road, Gilford NH
Summer Music Nights at Patrick's Pub & Eatery. Enjoy LIVE Music Friday, Saturday & Sunday from 4-6PM. Visit www.Patrickspub.com/events for the full schedule.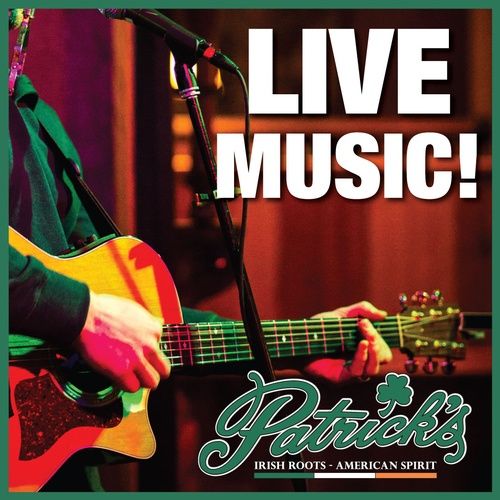 The Loft Wine Tasting Experience at Hermit Woods June 18th
Saturday 12-1pm | Hermit Woods Winery & Deli | 72 Main St, Meredith
Join us for a wine tasting experience like no other in New England in our newly renovated Loft! Bob Manley, Co-Founder at Hermit Woods Winery, will share with you his wealth of knowledge and experience in the crafting of Hermit Woods wines and wine appreciation. There is a story in every bottle, and Bob will share those stories with you along with the many adventures the Hermit Woods team has experienced bringing their winery to life over the past ten years.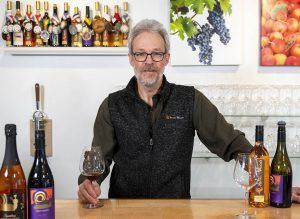 Live Music June 18th
Saturday 3-6pm | Twin Barns Brewing Company | 194 Daniel Webster Hwy, Meredith
April Cushman performing live!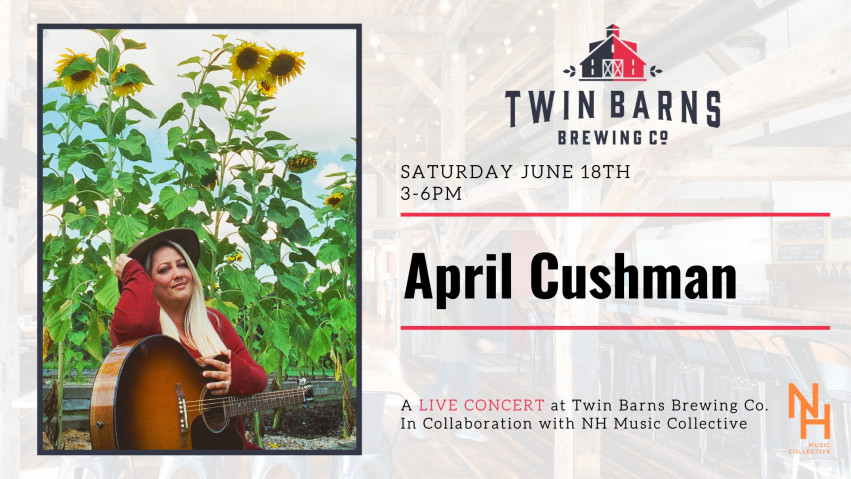 2022 Laconia Bike Week at the NASWA June 10th-19th
June 10th-19th| NASWA Resort |1086 Weirs Blvd, Laconia NH
The tradition continues: 2022 means it's the 99th Laconia Motorcycle Week, and many have made it their tradition to spend it at The NASWA throughout the years. Our Resort is the perfect home base for catching all the events and activities throughout the week since you can ride (or walk) down to the Weirs right from our Resort, but don't miss the daily events at the NASWA, either! There is no cover charge for the live music on the beach at the NazBar & Grill (except for the Peter Makris Run which is charity fee) and Late Night at the Blue Bar! Staying with us is the best way to get the most out of your Bike Week experience.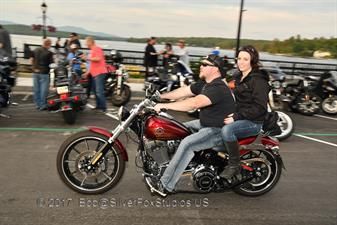 Winni River Days June 17th-19th
Friday-Sunday | Mill City Park | 6 Willow Street, Franklin NH
Our River Celebration is BACK! Fun for the whole family!
Whitewater paddlers from around New England and beyond will descend on Franklin Falls for the whitewater release on June 17, 18, and 19th!
The Vendor Village will open Friday night and be open all day Saturday!
Along with all the great vendors from across NH, both Kettle head and Vulgar Brewing Company will be pouring beers. There will be live music on Friday and Saturday evenings as well as Saturday during the day. This is going to be one party you won't want to miss. It isn't all for adults... The climbing wall, duck races and kid's games will help keep the whole family entertained! Mark your calendars!
See MillCityPark.com for additional details and to RSVP.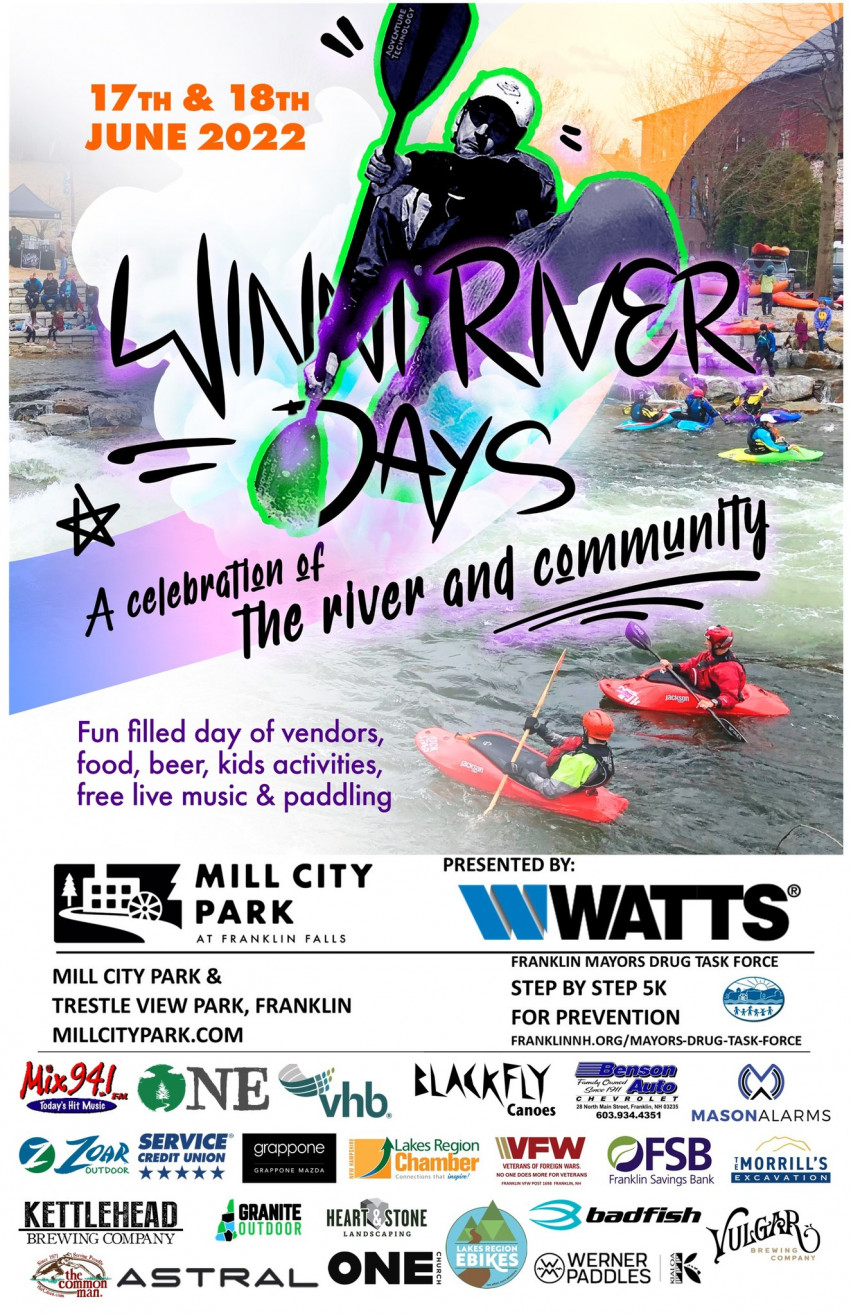 Gilmanton Community Farmers Market June 19th
Sunday 11am-2pm| Gilmanton Library 1385 NH-140, Gilmanton NH
Come and join the fun at opening day at the Gilmanton Community Farmers Market, season 2022! As always, we will have amazing farmers and vendors, and wonderful live music and food truck!
Mark your calendars friends!

Selling Your Home?
Get your home's value - our custom reports include accurate and up to date information.
Get Home Value