Lake Life Local Events June 5th - June 11th
Wing Night at Tower Hill June 5th
Monday 5pm-11:45pm | Tower Hill Tavern | 264 Lakeside Ave Laconia
Jumbo wings with choice of sauce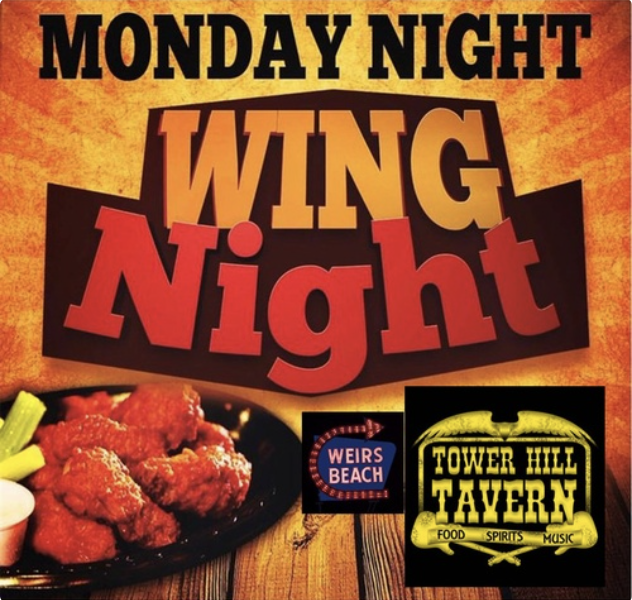 Open Mic at Patrick's June 5th
Monday 6pm-8pm | Patrick's Pub & Eatery | 18 Weirs Road Gilford
Paul Luff hosts an evening of fantastic open mic music. Please contact Paul Luff at [email protected] to reserve a spot to perform. It's a great night with many talented musicians from 6pm-8pm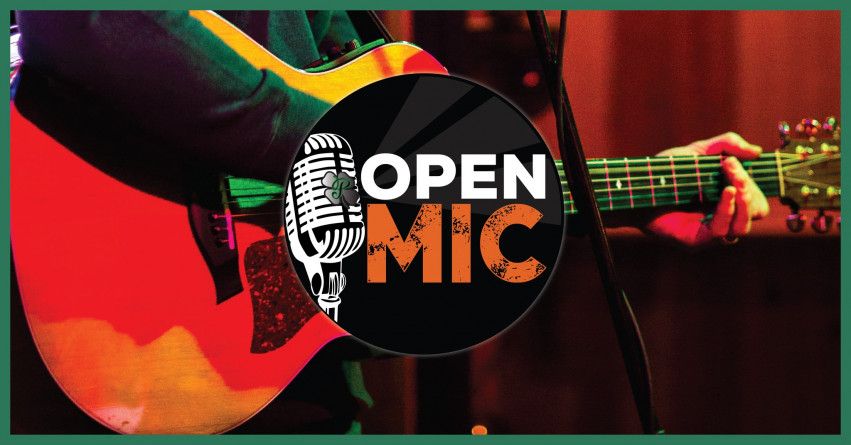 Trivia at Witches Brew June 5th
Monday 7pm-9pm | Witches Brew Pub | 59 Doe Ave. Weirs Beach, Laconia
Best Trivia on the Lakes Region - 7 Rounds: - 4 General Knowledge - Picture Round - Matching Round - Crossword Round Double-down feature - if you are feeling SMART! 1st Place - $25 Gift Cert. 2nd Place - $15 Gift Cert. 3rd Place - $10 Gift Cert.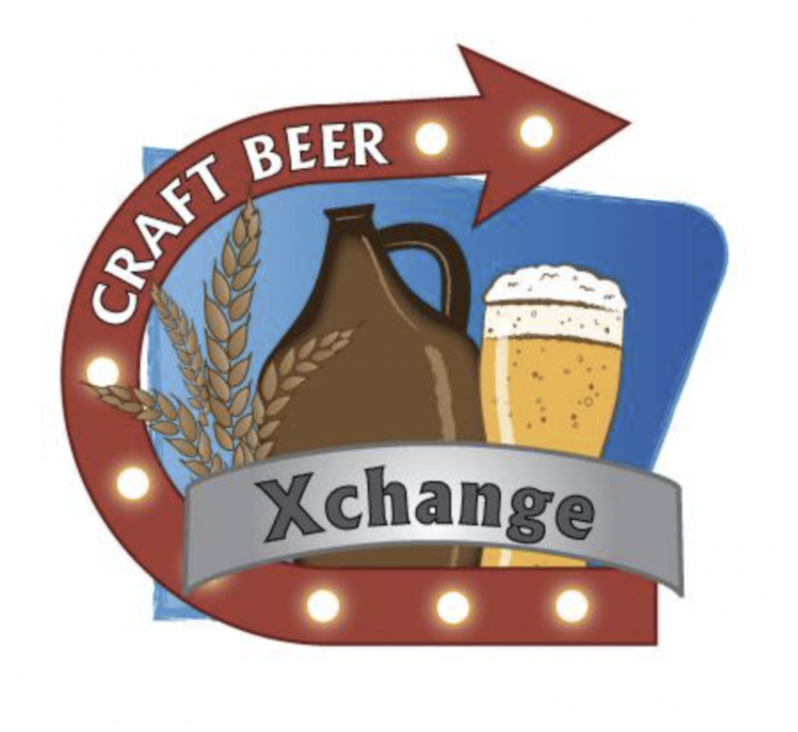 Let's Meet at Squam Lake Science Center June 7th
Wednesday 3pm-5pm | Squam Lake Science Center | 23 Science Center Road Holderness
Squam Lakes Natural Science Center welcomes the Lakes Region business community to take a walk on the Wild Side! You are invited to arrive between 1:00 and 2:00 p.m. to walk the live animal exhibit trail (pre-registration required), see the new mountain lion cubs, and learn about New Hampshire's natural world. Explore educational exhibits along the trail, stroll through Kirkwood Gardens and experience just how amazing this special place is!
Then beginning at 3:00, we will gather to network with colleagues and friends in the Tamworth Pavilion. Light refreshments and door prizes will round out the afternoon. Come and see this incredible location that is available to hold meetings and events.
Let's MEET events are opportunities to discover local businesses, build community contacts and grow your network. Each event offers a different experience and this one is going to be wild!
Registration is encouraged to assist with planning and is required for the pre-event trail walk.. Did you know that when you register as a Chamber Member you can see who else is attending?
Please contact Joanne D Haight, Director of Membership & Community Engagement for assistance in registering to attend.
The mission of Squam Lakes Natural Science Center is to advance understanding of ecology by exploring New Hampshire's natural world. Through spectacular live animal exhibits, natural science education programs, guided Squam Lake Cruises, public gardens, and a nature-based Montessori early learning center, the Science Center has educated audiences of all ages since 1966 about the importance of our natural world. Squam Lakes Natural Science Center is Sensory Inclusive Certified by KultureCity. Squam Lakes Natural Science Center is located on Route 113 in Holderness, an easy drive from exit 24 off I-93, and public trails are open daily from May 1 through November 1 with programming throughout the year.

Trivia at Twin Barns June 7th
Wednesday 6pm-8pm | Twin Barns Brewing Company | 194 Daniel Webster Highway Meredith
Swing by the barn & join the fun!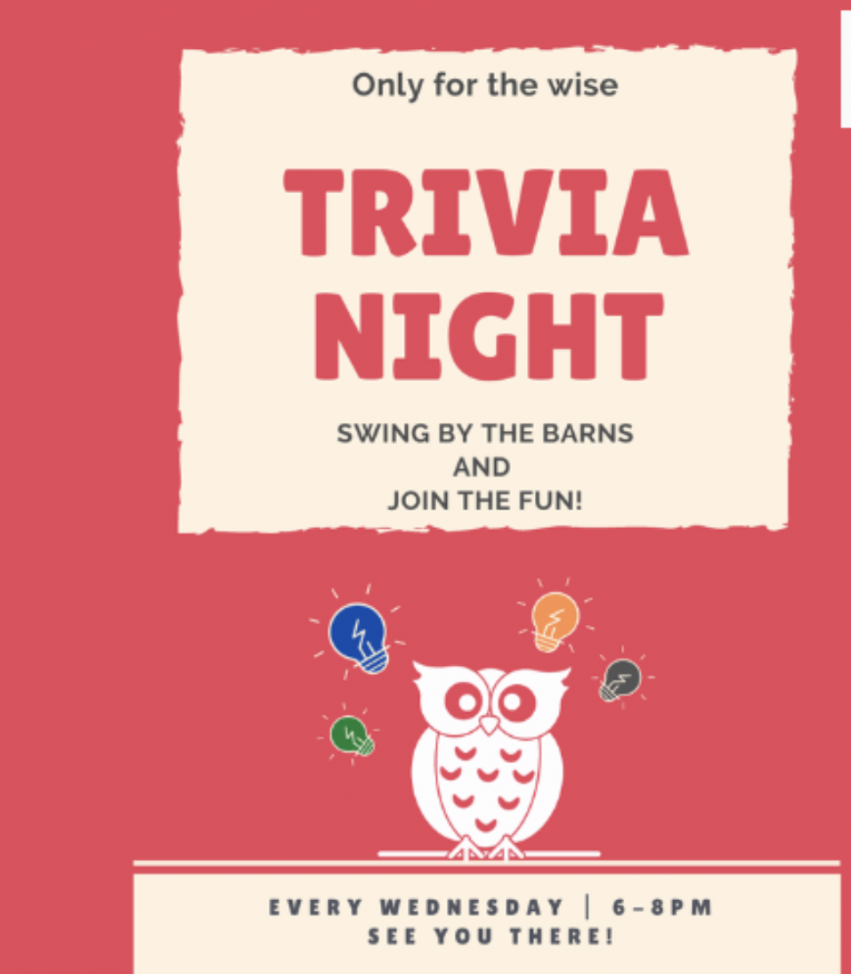 Trivia Night at Tower Hill June 7th
Wednesday 7pm-9pm | Tower Hill Tavern | 264 Lakeside Ave Weirs Beach
Team Play Trivia every Wednesday Night!
Game Time Trivia hosts a great version of general Knowledge trivia including Music and entertainment questions. Prizes for top 3 teams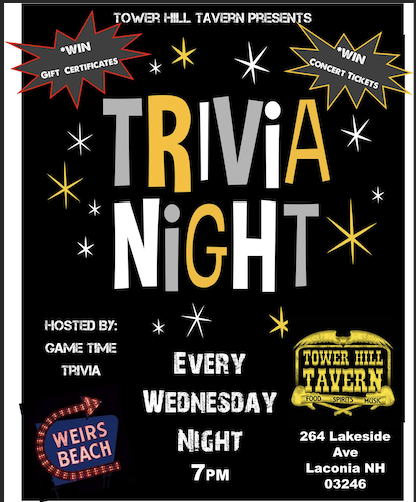 Wings & Pint Night at Twin Barns June 8th
Thursday 4pm-9pm | Twin Barns Brewing Company | 194 Daniel Webster Highway Meredith
Come by Twin Barns Brewing Company for some wings and pints. Your choice of Garlic/Parm. Buffalo, BBQ or Nashville Hots. They all pair very well with a proper beer, raised in a barn.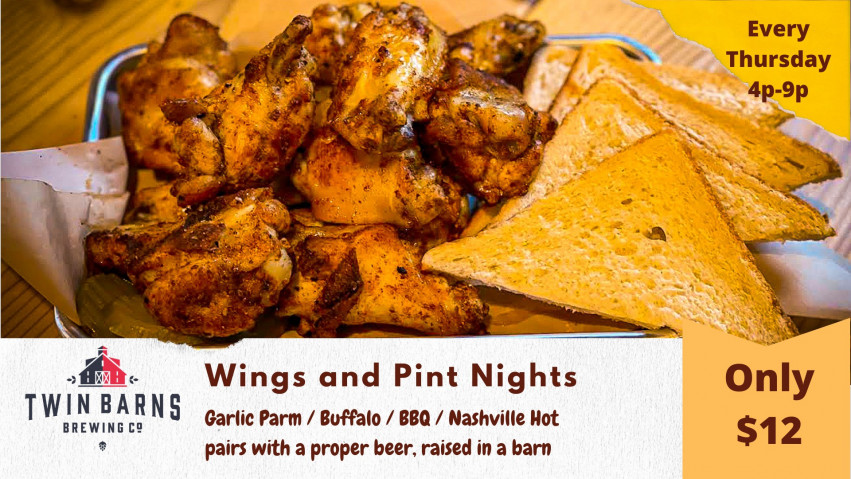 Live Music at Patrick's June 8th
Thursday 6pm-8pm | Patrick's Pub & Eatery | 18 Weirs Road Gilford
Live music hosted by Don "Sev" Severance with weekly guest musicians, performing a mix of soft rock, reggae and smooth jazz instrumentals.
Start your weekend early with live music from Sev and COMPANY.
Visit www.patrickspub.com/events to see the featured artist!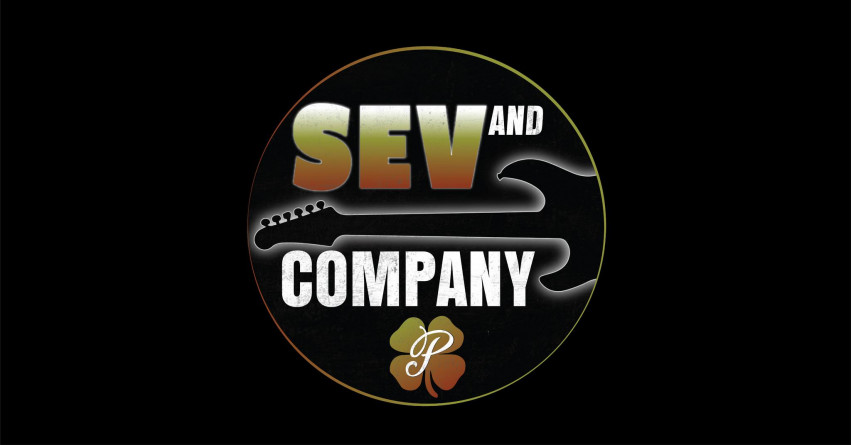 Corn Hole at Hobbs June 8th
Thursday 6:30pm | Hobbs Brewing Company | 765 NH RT 16, Ossipee
Join Carroll County Cornhole at Hobbs Tap Room every Thursday night for a weekly cornhole tournament!
$15 per person, 3 rounds of round robin switchholio (3 qualifying games with random partners every game) into a double-elimination playoff bracket.
Weekly tournament is open to the public; register in advance via the Scoreholio app (search Carroll County Cornhole), or upon arrival. Cash prizes weekly for the top scoring teams! Limited to 40 players per week, so register early!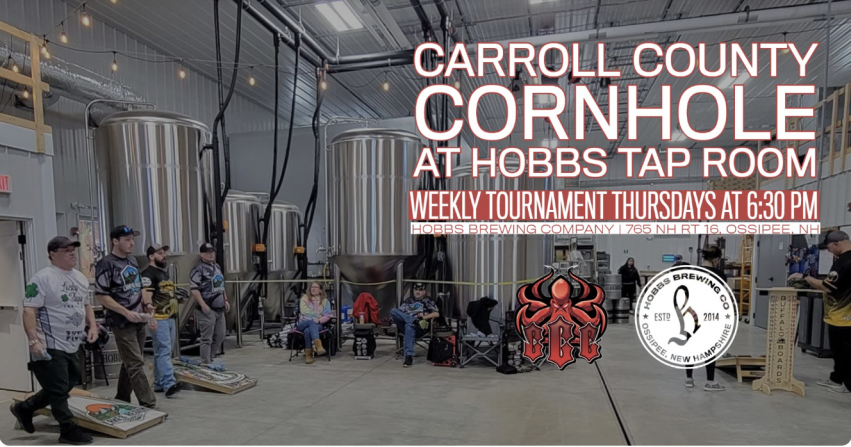 Jazz Trio at Hermit Woods June 8th
Thursday 6pm-9pm | Hermit Woods Winery & Eatery| 72 Main Street, Meredith
About the show:
Michael's trio will perform jazz classics by Herbie Hancock, Pat Metheny, Clifford Brown, and Wayne Shorter. Also featured will be Michael Arnowitt's versions of jazz standards, selections from his Jazz Suite from West Side Story, original compositions from his jazz album Sweet Spontaneous, his jazz fugue "Bi Bim Bach" and his "Burana Bop" based on material from Carl Orff's exciting and dramatic Carmina Burana.
Currently living in Toronto but formerly of Vermont, Michael Arnowitt is well known for his warm onstage manner with audiences of all ages and has delighted music lovers in concert halls and clubs around the world. He has given seven concert tours of Europe, has toured Russia and Korea, and when international touring fully resumes, he will be performing an 8 concert tour of China with the jazz guitarist Steve Blair.
Michael will be joined by two outstanding Vermont jazz musicians: Clyde Stats on upright bass, and Keith Gibson on drums.
Michael Arnowitt Youtube Channel
A Listening Room Experience
Hermit Woods is excited to bring talented artists from New England and beyond to perform for you. Each performance will provide you with an intimate, up-close, and personal experience with the performing artists. We ask our audience please refrain from talking during the featured show. Your silence will allow the artists and the audience to immerse themselves in the experience, which is not otherwise possible in larger, noisier environments.
Doors open at 5:30 pm for a complimentary wine tasting. The Loft Doors open at 6:00 with our opening performance with Katie Dobbins on guitar. We encourage you to arrive early for our wine tasting and enjoy food and wine while listening to our first act of the evening. The kitchen will close at 6:45. When the featured artists takes the stage we will ask that the audience remain quiet during the performance. After the show, we invite you to interact with the artists and purchase any music or merchandise offerings if available.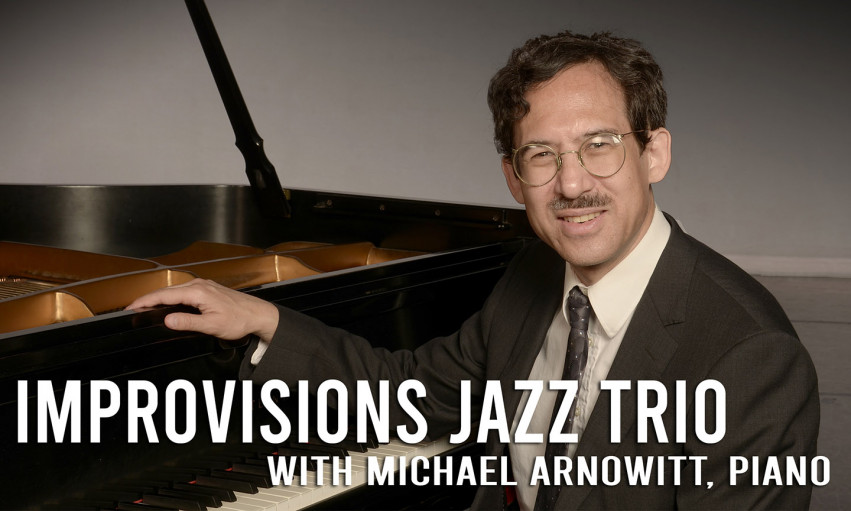 Piano Night at Hermit Woods June 9th & 10th
Friday and Saturday 6pm-9pm | Hermit Woods Winery & Eatery| 72 Main Street, Meredith
Join us from 6:00 to 9:00 on most Friday and Saturday nights for live piano music in the Loft. Hermit Woods is proud to have acquired one of the finest instruments around for a venue of our size, a Yamaha C3 Grand Piano, and we look forward to sharing its beautiful sound with you and showcasing some of our finest local and regional pianists. Enjoy a glass of our wine or a wine flight, a beer from one of New Hampshire's finest breweries, along with a light meal from our eatery, voted Best Sandwiches in the Lakes Region in 2021.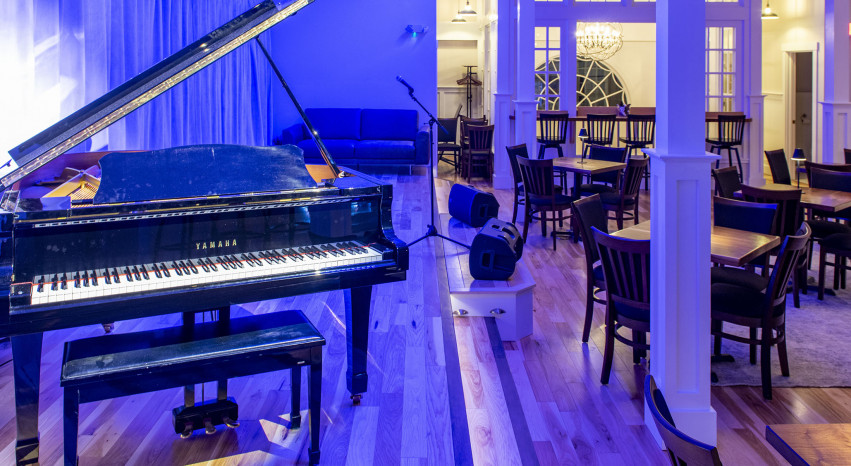 Live Music at Defiant Records June 9th
Friday 5:30pm-8:30pm | Defiant Records & Craft Beer| 609 Main Street, Laconia
Join us in welcoming Fredo! Another night of great music, great beer and great people!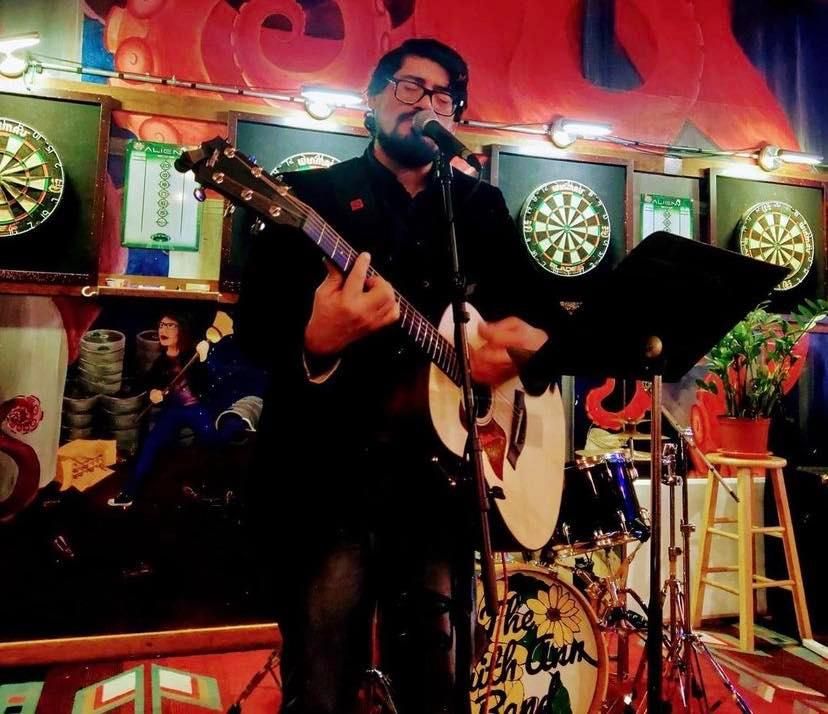 Live Music at Twin Barns June 9th
Friday day 6pm-9pm | Twin Barns Brewing Company | 194 Daniel Webster Highway Meredith
Swing by the barn & join the fun!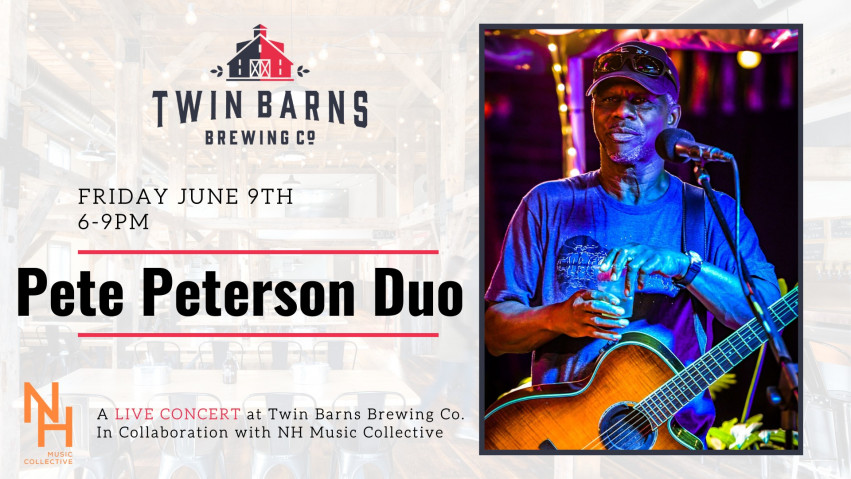 Live Music at Twin Barns June 10th
Friday day 6pm-9pm | Twin Barns Brewing Company | 194 Daniel Webster Highway Meredith
Swing by the barn & join the fun!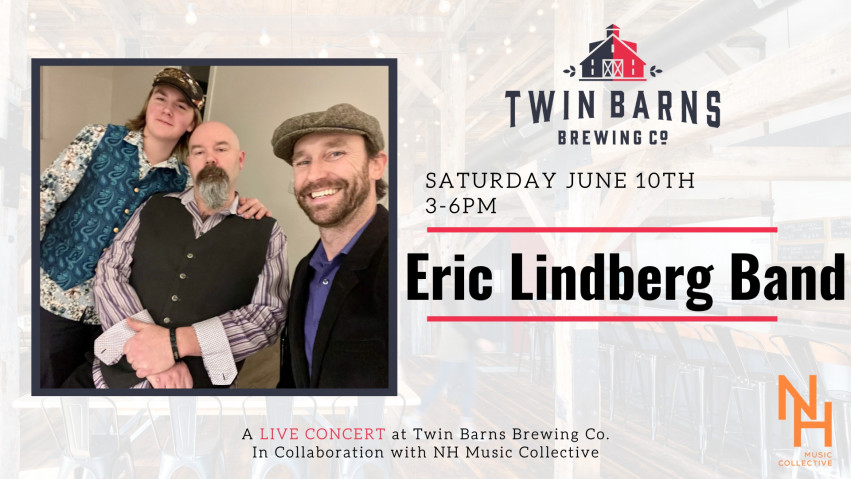 Live Music at Foster's Tavern June 9th
Friday 7pm - 10pm | Foster's Tavern | 403 Main Street, Alton Bay
NH Music Collective presents Tom Boisse live at Foster's Tavern in Alton Bat, NH! Tom Boisse is a full-time working musician. Over the past decade he has honed his sound touring extensively throughout New England, the U.S. and Europe. He has supported acts such as Lynyrd Skynyrd, Kenny Wayne Shepherd, and Blackberry Smoke. Writing songs that combine pop sensibility, rock n roll energy, and tinged with country inspired honesty, anyone can find something for them in one of his performances. His cover material is crafted to appeal to a wide audience of all ages.
INSTAGRAM: @tomboissersm
WEBSITE: https://www.tomboisse.com/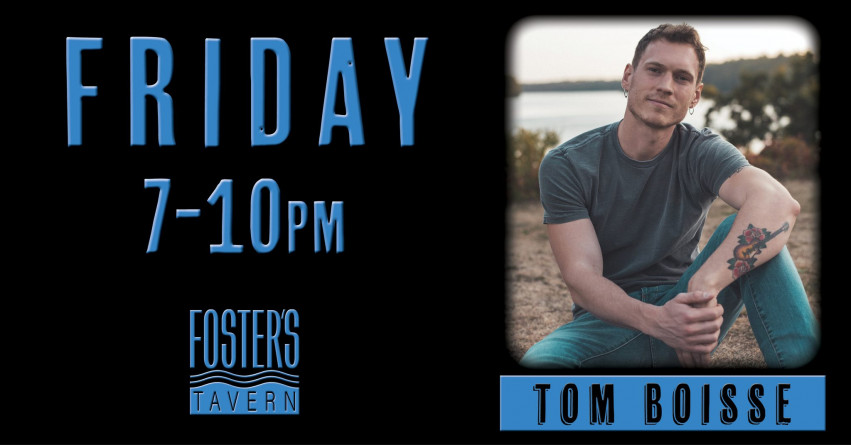 Live Music at Foster's Tavern June 10th
Saturday 4pm - 7pm | Foster's Tavern | 403 Main Street, Alton Bay
NH Music Collective presents Chris Lester live at Foster's Tavern in Alton Bay, NH! Chris Lester is a New Hampshire based singer, multi-instrumentalist, songwriter, and producer. He started performing in New England before moving to California to join Atlantic recording artists Wild Horses. In 2001 Lester moved back to New Hampshire and joined the band Mama Kicks (who won multiple Best Band awards in the Hippo Press). In 2010 he played bass / mandolin / acoustic guitar (as well as co-wrote the song My Light) on Sully Erna's Avalon album which broke the Top 25 on Billboard. They have also toured throughout the United States and Canada and released a live DVD that was featured on the Palladia Channel.
In 2014 Chris had the honor of playing guitar with the legendary Carole King. 2016 saw the release of Sully Erna's Hometown Life album which Chris played bass and acoustic guitar on. He also went to Bulgaria and toured the East Coast playing guitar, bass, mandolin and keyboards. He now plays guitar and keyboards as well as sings lead vocals for the Joe Walsh songs in The Dark Desert Eagles (an Eagles tribute with Extreme's Pat Badger and Kevin Figueiredo) as well as performing solo acoustic shows.
INSTAGRAM: @therealchrislester
WEBSITE: https://www.chrislester.me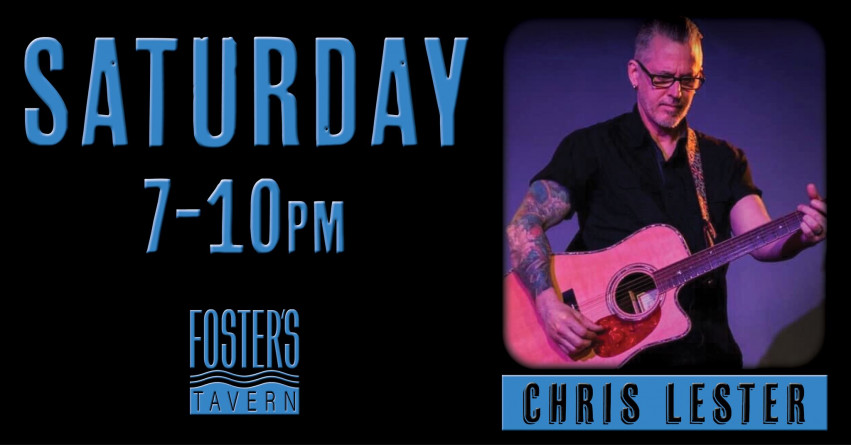 Bogeys and Beers at Twin Barns June 10th
Friday day 9:30am | Twin Barns Brewing Company | 194 Daniel Webster Highway Meredith
Swing by the barn & join the fun!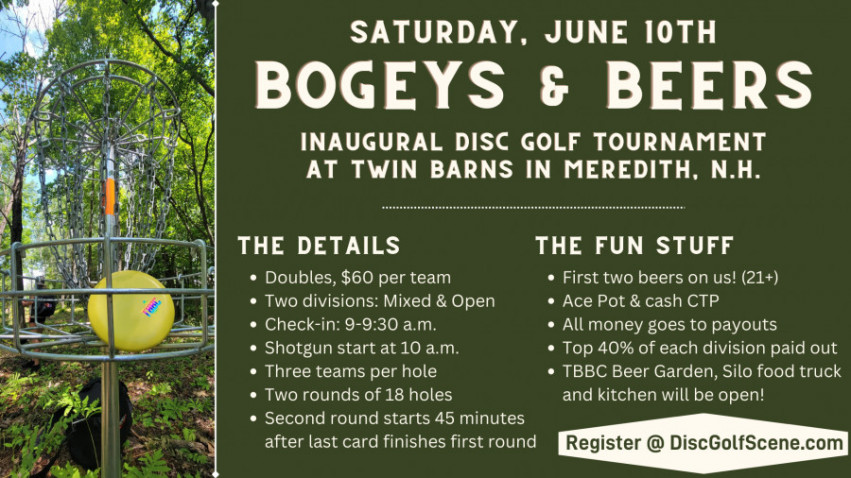 Selling Your Home?
Get your home's value - our custom reports include accurate and up to date information.
Get Home Value