Lake Life Local Events March 11th-17th
Guided Hike- Doublehead Mountain: Wed. March 13th
March 13th is National Earmuff Day! Come celebrate this joyous occasion by donning your favorite pair of earmuffs*, and joining the SLA on this roughly 4.5 mile hike of moderate intensity. After meeting at the SLA to carpool to the trail head, we will start our hike on the Old Highway which was once the main road between Holderness and Center Sandwich (now called Thompson Rd.). After a mile or so on the Old Highway, we will meet up with the Doublehead Trail which climbs to a ledge on Doublehead Mountain. There, we will eat lunch as we enjoy some of the best views in the Squam Range!

*Earmuffs are not required for this hike but are highly encouraged:)

Participants should bring appropriate clothing, water, food, and snowshoes and/or micro-spikes depending on conditions. The SLA can provide snowshoes for up to six participants. This hike is for all ages, but is of moderate intensity and may increase in difficulty with any icy, snowy or rainy weather!

Registration is required. Located at Squam Lakes Association at 534 US RTE 3 Holderness, NH.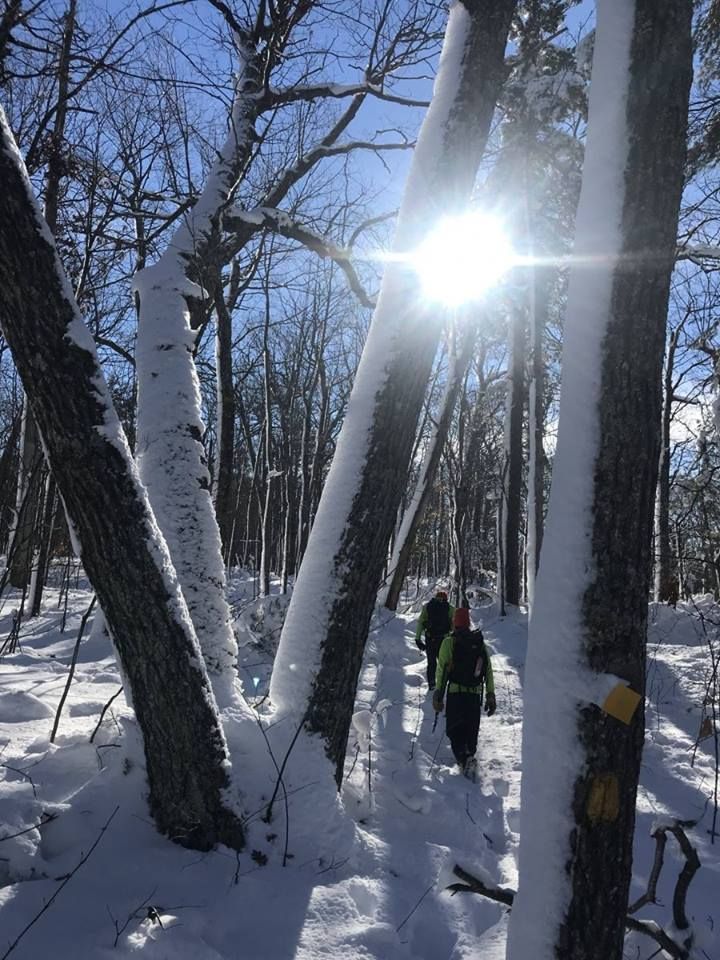 Mixer at Hart's Turkey Farm: Tues. March 12th 5-7pm
Enjoy light appetizers, a cash bar and make new connections with the Lakes Region community!
This Mixer features the Greater Meredith Program's Career Partnership Program. The GMP's Career Program offers job shadows or internships so that students can gain experience in a career field to see if it is what they would like to do. The program lets students experiment with different career options which supports the talent pipeline of the Lakes Region.
WEEI 101.5 Sports Radio Lakes Region's will be in the Tavern for the Mixer and from 5-7pm for Sports Trivia night. Join in the fun and test your sports knowledge to win prizes.
Attendance is free and all are welcome. *Registration is encouraged to assist hosts with planning. Located at the Copper Kettle Tavern at Hart's Turkey Farm in Meredith.
For more information ➡️ http://www.lakesregionchamber.org/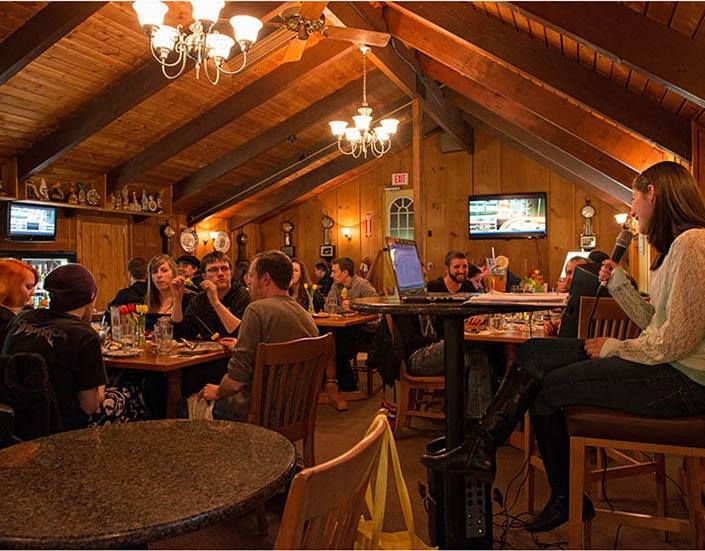 Here's to Beer- The History and Production of the World's Favorite Drink: Tues. March 12th 6:30-8pm
Come and learn about the ancient origins of beer, how it is made, its important role in American History, and how to brew your own beer at home!
Join pro brewer Butch Heilshorn (Earth Eagle Brewings) and history professor Dr. Emerson Baker (Salem State University) for a fun and lively presentation on what medieval monks called their "liquid bread."
For more information ➡️ http://laconialibrary.org
Located at the Laconia Public Library at 695 Main Street in Laconia.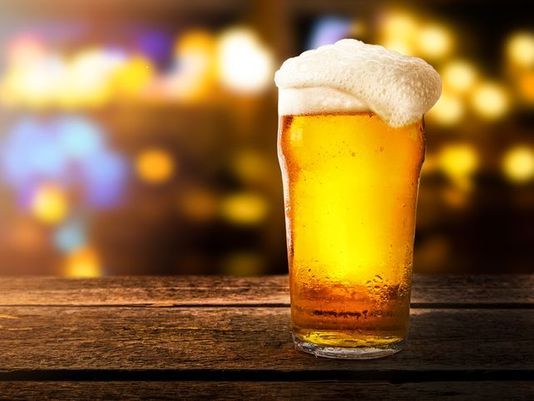 Paint Alongs: Thurs. March 14th 6-8pm
Enjoy step-by-step instruction with Artist-in-Residence, Larry Frates. Larry will guide you through two hours of creativity, while making your very own masterpiece. All supplies are provided. This class will be using acrylic paint on canvas and we suggest attendees wear clothes they don't mind a bit of paint on. The final masterpiece is done at the end of class and ready to be taken home and hung on the wall!
$25 per artist. Perfect for a date night, mom's night out or just because!
Located at the Belknap Mill Society: 25 Beacon Street East Laconia, NH 03246
Tickets 🎟 https://bit.ly/2NPpWwM
For more information ➡️ call 524-8813 or visit https://www.belknapmill.org/html/events.html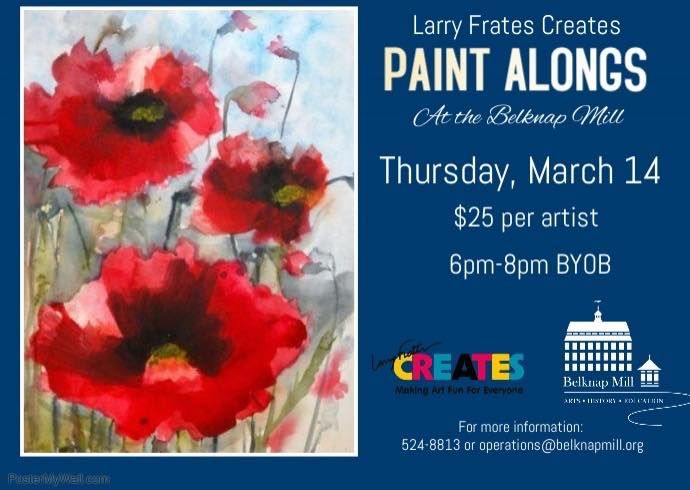 Drink til You're Irish Wine Tasting: Friday March 15th 3-5pm
**Lulu's Wine and Cheese is in no way promoting consumption of alcohol beverages with this holiday themed event title.**

Stop by Lulu's Wine and Cheese Friday evening to sample a selection of wines from Crush Distributors - perfect for St. Patrick's Day Shenanigan's!

Don't miss the chance to taste the highly anticipated Prisme Pinot Noir Blanc!
Located at Lulu's Wine and Cheese at 1088 Whittier Hwy in Moultonborough.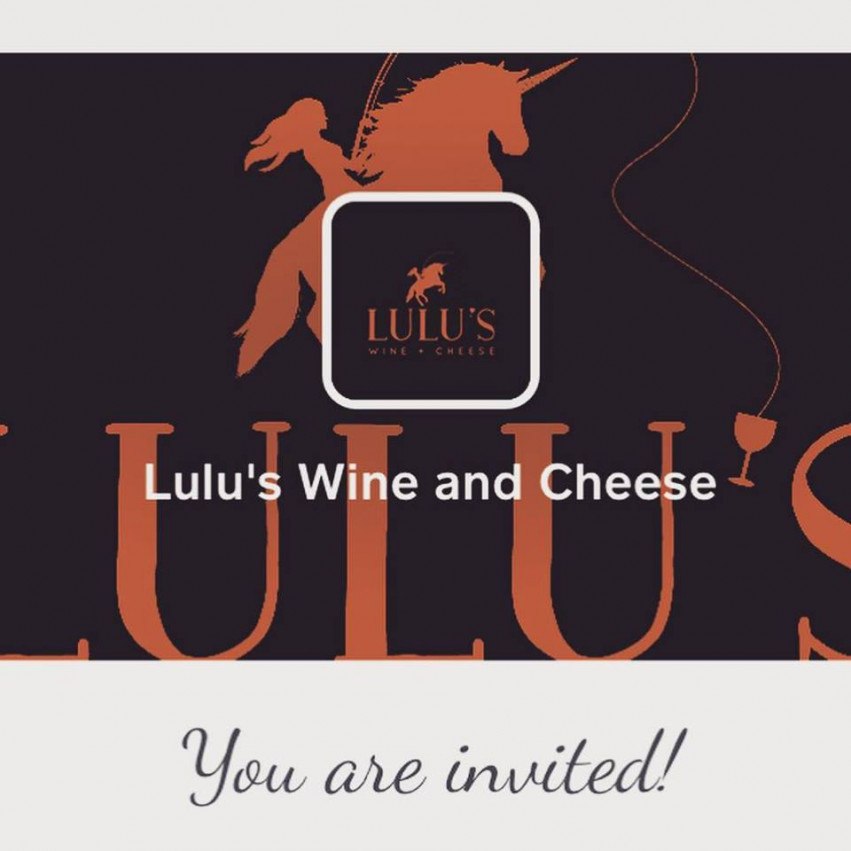 Cooking Classes- Titanic Cuisine: Friday March 15th 1:30pm
We pulled straight from the Titanic's first class menus to deliver this unique culinary and historical experience. Learn how to cook dishes that were popular in the Pre-World War 1 era including Filet Mignon Lili, Waldorf Pudding, and Consomme' Olga.
Located at Manor on Golden Pond at 31 Manor Dr in Holderness, NH.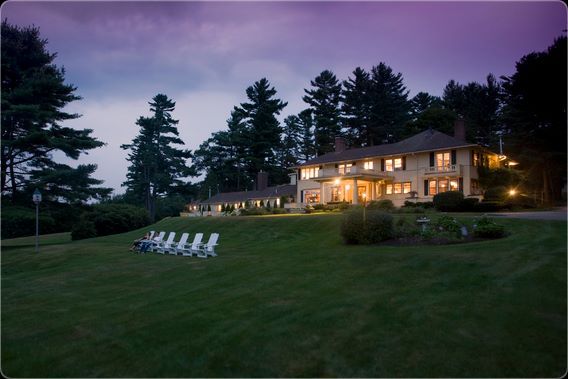 The Yardbirds: Friday 15th 7:30-10pm
The Yardbirds are more than a Rock band, they are an institution! The Yardbirds are best known as the band that honed the skills of future "guitar gods" Eric Clapton, Jeff Beck and Jimmy Page; and for their slew of chart hits, including "For Your Love," "Heart Full of Soul", "I'm A Man", and "Over Under Sideways Down".
The Yardbirds -- electrifying, eclectic and way ahead of their time – melded heavy rock, wild jams, and an improvisatory feel, and continue to influence generations of bands. Go to a Yardbirds show and you'll find crowds filled with 20-somethings to baby boomers all thrilling to this band's legendary power. Watching The Yardbirds in action is experiencing rock'n'roll history.
Located at The Flying Monkey at 39 S. Main Street Plymouth, NH 03264
Tickets start at $35.
For more information ➡️ Box Office (603) 536-2551 or visit https://bit.ly/2TBNri7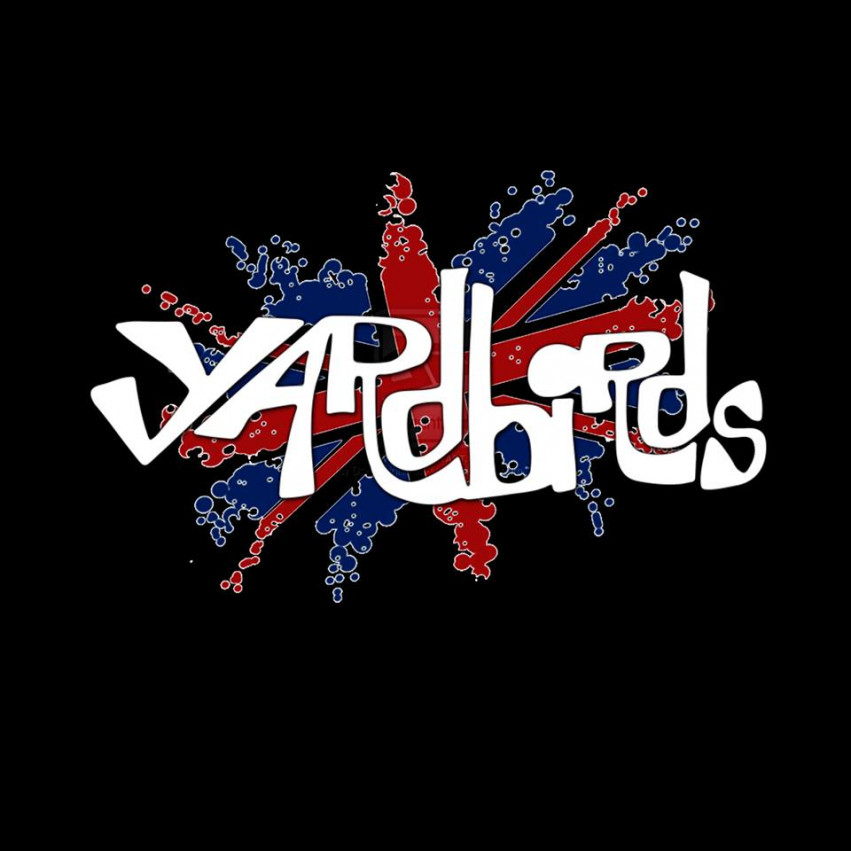 Melvin Seals & JGB: Saturday March 16th 7:30-10pm
Official Jerry-Jam Pre-Party Melvin Seals has been a powerful presence in the music industry for over 30 years with a long-established reputation as a performer, recording artist and producer. From blues to funk to rock to jazz, Melvin Seals serves up a tasty mix with a little R&B and gospel thrown in to spice things up.
Melvin continues to treat music lovers to his unique brand of melodic flavor with JGB. Come see and hear for yourself!
Tickets $29 - $64
For more information ➡️ Box Office (603) 536-2551 or visit https://bit.ly/2tCbnDo
Located at The Flying Monkey at 39 Main Street Plymouth, NH 03264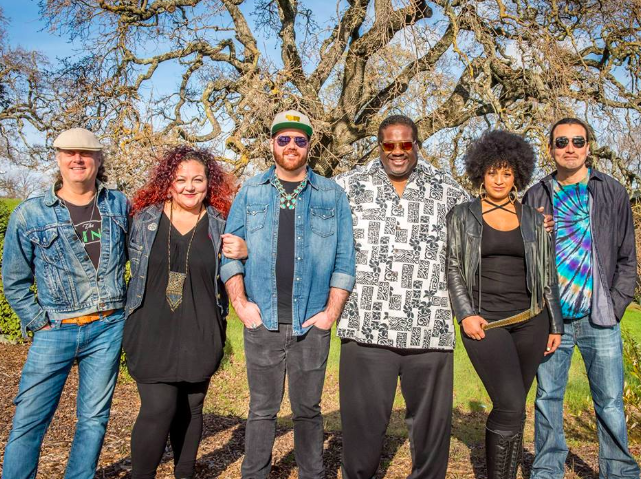 Brush Lettering for Beginners: Saturday March 16th 2-4pm
Come join us in the Little Dog Paper Co. studio for an afternoon of brush lettering and fun!

Each attendee will receive a modern brush lettering kit that includes a workbook and practice sheets, a set of marker pens and the chance to letter your own greeting card.

This two-hour instructional class will teach you the basics of brush lettering while educating you on the ups and downs (pun intended) of the art of hand lettering.
Tickets 🎟 https://bit.ly/2VFzihs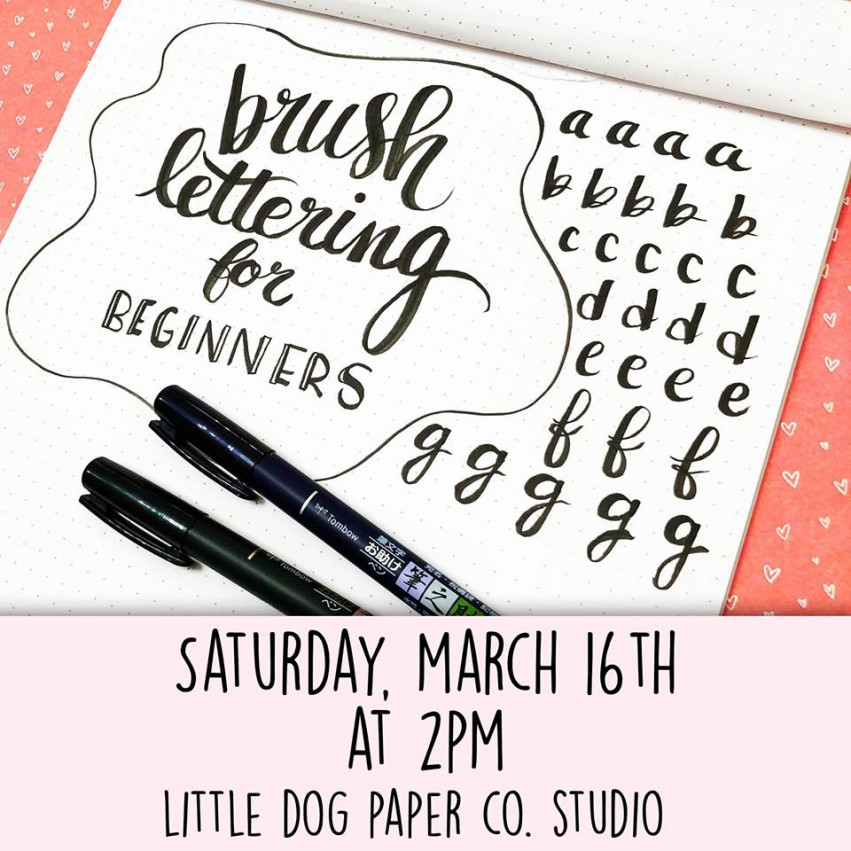 Shamrock Shenanigans: Sun March 17th 1-5pm
Spend your St. Patrick's Day at the mountain for Shamrock Shenanigans! Feeling lucky? Shamrocks will be hidden all over the mountain, so keep your eyes peeled! If you find one, bring it to the Main Lodge from 1-5pm and receive a spin on our Prize Wheel. You could win BIG! Limit one shamrock per person.

Bring your friends and come party with us in the Powder Keg and Pistol Pub with Irish menu specials and music! Costumes are encouraged! Be sure to put your game face on for some friendly competition for even more ways to spin the Prize Wheel... Shenanigans is right!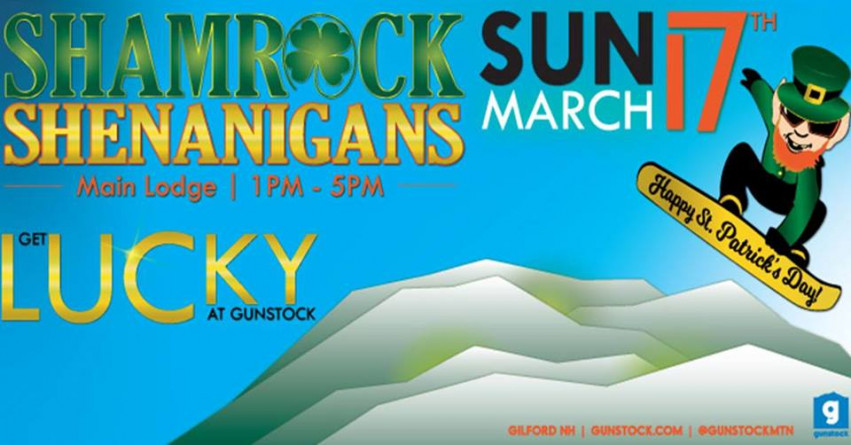 St. Patrick's Dat at Schuster's Tavern: Sun March 17th 3-7pm
Come celebrate St Pattys Day at the Gunstock Inn. The lively Tara Little Dance School Irish Step Dancers will be on the dance floor at 6pm, we will have traditional Irish food such as Fish n Chips, Boiled Diner, Shrimp n Chips and much more. $100 per couple includes a queen room and a $25.00 voucher for the Tavern. Reserve today, we sold out last year. 603.293.2021.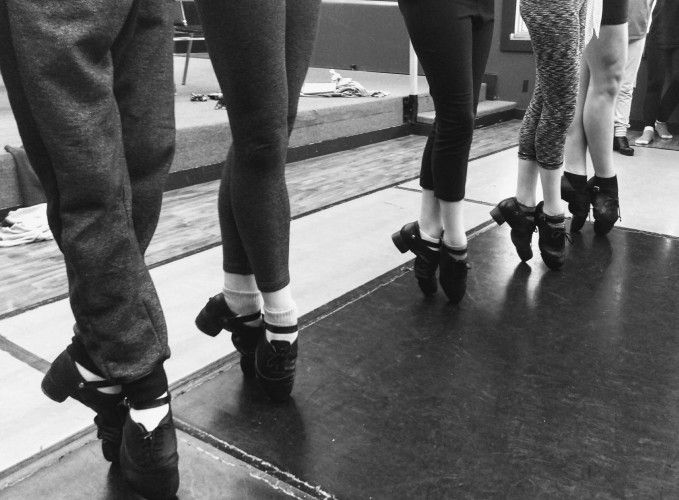 O'Brien Clan: Sunday March 17th 1-4pm
The O'Brien Clan is a local family Irish band, and will be kicking off the St. Patrick's Day celebration at Patrick's Pub & Eatery!
Located at 18 Weirs Rd in Gilford.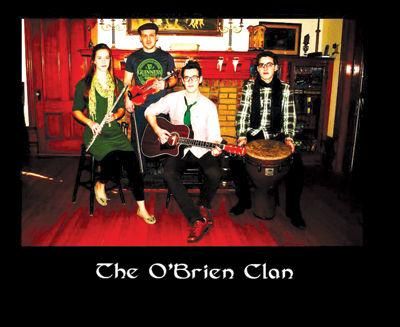 Selling Your Home?
Get your home's value - our custom reports include accurate and up to date information.
Get Home Value